Here are a few links to articles and videos I found interesting this week. Some are intellectual. Some are informative. Some are just fun. If you have some free time, check them out this weekend.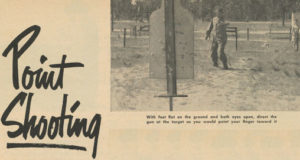 An amusing point shooting article written by Charles Askins back in 1955. Askins was a Border Patrol agent in the early part of the 20th century. He was a seriously hard man who killed a lot of people. He was also quite likely a socioopath, but an interesting character nonetheless. Check out his autobiography Unrepentant Sinner if you want to read about his unusual exploits.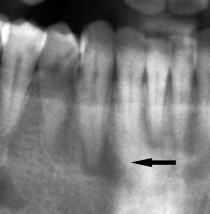 An emergency room doctor's guide to dental issues. Although written for doctors, an astute lay person can likely follow the recommendation. It's a good basic guide for short term treatment of many common dental ailments.

The most complete research summary of the differences between medical tissue adhesives and store-bought "super glues" for wound closure. The bottom line is that the medical grade glues are better, but the stuff you get at the hardware store will also work. A good compromise is to buy veterinary tissue adhesive. It's sterile and the same chemical as Dermabond but it's 25% of the price and available without a prescription.

Astute advice from Jack Spirko. This podcast episode covers the basics of what you need to do in order to start the ball rolling on your emergency preparations.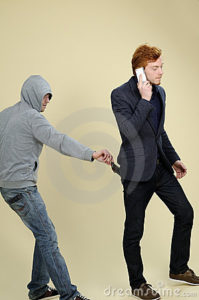 An excellent list of things to avoid when you carry a concealed firearm.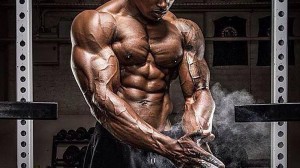 If you are serious about training, read everything Dan John writes.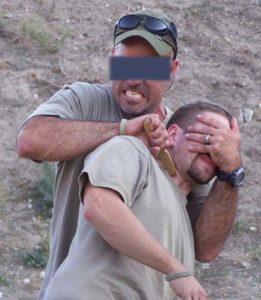 Some insights about using the knife for self defense from Gabe Suarez.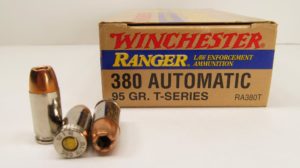 Nice gel tests with four different defensive rounds all fired out of a Glock 42. Remember, if you are shooting something like a Ruger LCP or KelTec, you will likely get less velocity for each load. That translates into slightly LESS expansion and slightly MORE penetration.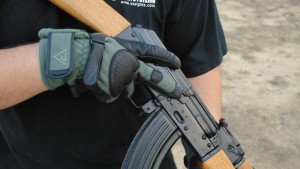 If you shoot an AK-47, this is a useful tutorial on the commonly taught methods of running the gun. I differ slightly from the idea of working the charging handle with the left hand. In principle, it's a good idea. You are instantly able to fire a shot as soon as the gun is racked. In practice, I find that I can run the charging handle with my right hand in about half the time as I can the left. For me, I'd rather have the gun out of the fight for a shorter overall period of time than be able to instantly fire once I do rack the charging handle.

Even if you own "real" guns, I think you should probably consider getting a quality air rifle as well. The powerful ones can serve a limited self defense role in the event of total gun confiscation (as these are not legally considered firearms). They are also useful for small game hunting and pest control. I have been very satisfied with my RWS air rifle. Get the .22 version and if you are going to put a scope on it, make sure it is an airgun scope. The recoil characteristics are different on air rifles and they will screw up scopes designed for other firearms.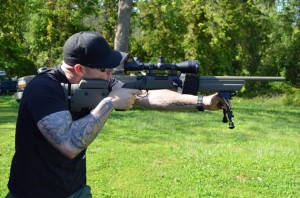 There's more to physical fitness as it relates to combat than merely having a low body fat level or being able to run for miles. Holding up a gun takes muscular strength and that's not commonly acknowledged by the doughnut-eaters in our shooting fraternity. The author says it well:
"Granted, heart and resolve play a huge part in this; they are part of mental conditioning and preparation; which means that they cannot be used as excuses to not being in shape. If someone tells me that heart will get them through it, I have to wonder why heart isn't pushing them to be in the best shape they can be in. "
His point about heart rates is also right on. I once put a group of women on a heart rate monitor when I put them through fighting scenarios in a women's self defense class. They had to fight me (wearing a padded suit) for 30-45 seconds. None of the women I tested had a heart rate lower than 180 BPM. The highest heart rate recorded was 237 BPM. Your heart rate spikes when you are scared. The only way to learn to control your body when it happens is to practice doing the work when your heart rate is high from physical exercise. No amount of "heart" is a s good as the tangible fact that you KNOW you can perform even when heart rates are sky high.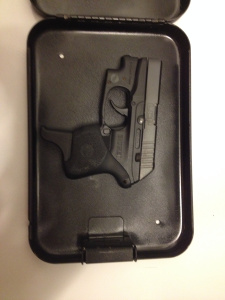 The best options for keeping your guns accessible for an emergency and out of the hands of your young children.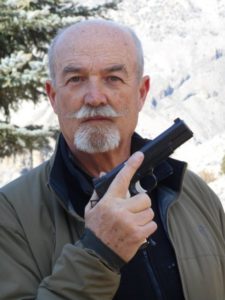 Ken's thoughts on reloading…a worthwhile read. Ken references Jim Cirillo. If you don't know who he is, you have some reading to do.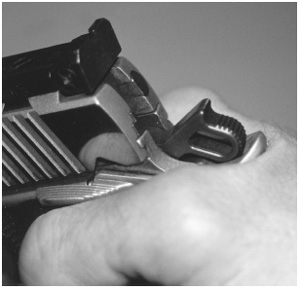 Massad Ayoob shares some important "forgotten" shooting techniques.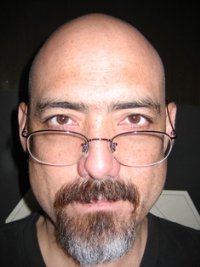 Timely advice from Marcus Wynne.
If you are interested in seeing more articles like this one, please sign up for my email updates.