Knowledge to make your life better. If you have some free time, check out some of these links this weekend.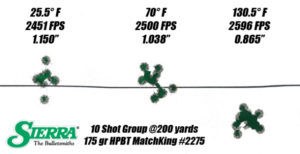 Temperature affects velocity. Velocity affects point of impact.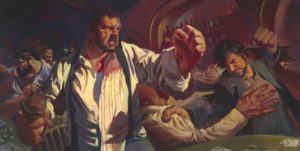 Some tips to help keep you from getting your head bashed in when traveling. The "educational beatdown" is still a part of many cultures. "Etiquette in Unknown Areas" is a useful read as well.

Massad Ayoob takes a look at a couple of historic gunfights from the 1920s and shares the lessons learned which are still valuable today.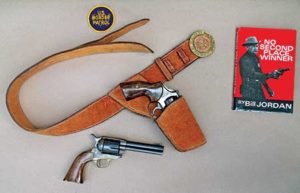 Speaking of historic gunfighters, here as a very cool article about some of the leather gear worn by some gunfighting legends in the early to mid 1900s. Chic Gaylord made a lot of these rigs. Most people don't know, but he also wrote one of the first gunfighting books ever printed. The book is out of print now, but used copies are still available. If you are interested in gunfighting history, pick up a copy of The Handgunner's Guide.
Watch the classic pre-assualt indicators this guy displays. Pay extra attention to how he looks around, looking for a victim, how he moves toward the victim and those last final looks to make sure there aren't any cops around.

Wanting to be more prepared, but don't know where to start? This is an excellent resource.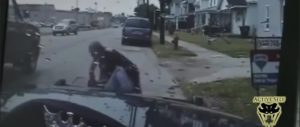 Some top-notch advice from John about helping a police officer in trouble.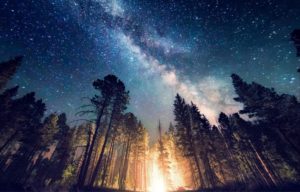 "So there is but one way to act. To give your gift. Without any conditions, ultimatums, demands. Just to give it. The act is the way."
The idea of "giving your gift" is especially important for men. A man without a sense of purpose is a failure. For all the dudes out there who want to read more about the topic of "giving your gifts," The Way of the Superior Man is the top resource in the field.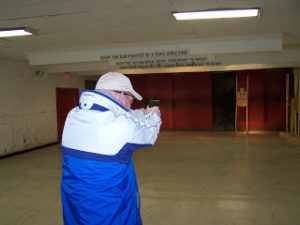 Another fun pistol drill to try out.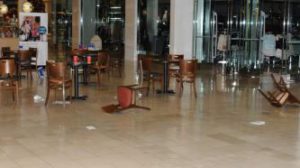 Some important things to consider before you go after the active killer. If you like this article, you will probably enjoy the author's book "Safe from the War."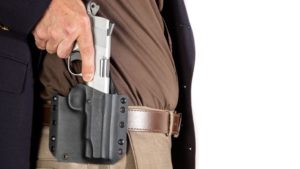 I see lots of crappy holsters being worn. If you don't know the difference between a good holster and a bad holster, please read this article. Here's a hint: If the holster came in a package deal with the gun, it is probably worthless.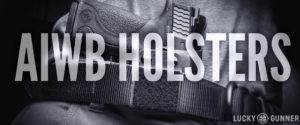 Since we are talking about choosing holsters, in this article Melody provides some good advice here for anyone looking to buy an appendix carry holster.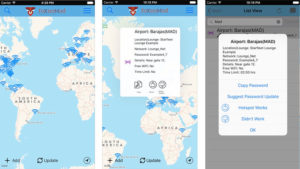 This might be a useful app for those of you who spend a lot of time in foreign airports. Speaking of traveling Apps, this article gives you some unique alternatives to booking your accommodations on AirB&B.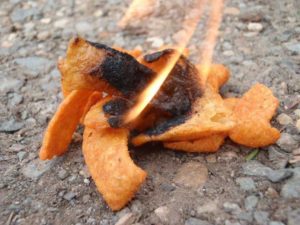 A few surprisingly flammable items you can use as emergency fire starters.
A quick and easy method of estimating a casualty's blood loss based on the amount of blood on the ground. Keep in mind that this would lead to an underestimate if the patient was bleeding from the chest or abdominal cavities (where blood tends to accumulate without leaving the body). I would use this one for extremity bleeds only.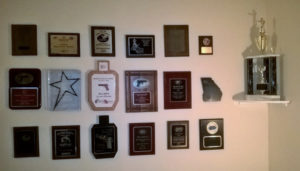 Read Claude's thoughts on completing 1000 straight days of dryfire practice. Check out Part Two and Part Three and Part Four as well.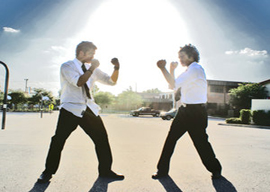 "A man who has been in a fight or played violent sports has experienced more of life and manhood than a man who hasn't. Fisticuffs, wrestling matches, knife fights, violent sport, duels with baseball bats, facing down guns, or getting crushed in the football field—men who have had these experiences are different from men who have not."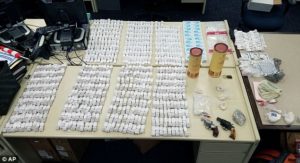 For my police readers, please pay attention. Lots of heroin dealers are cutting their smack with fentanyl. It's very easy to get exposed to airborne fentanyl. It can also be absorbed through the skin. Make sure you use PPE on any raids where you suspect that there might be heroin or fentanyl seized.
* Some of the above links (from Amazon.com) are affiliate links. If you purchase these items, I get a small percentage of the sale at no extra cost to you.