Knowledge to make your life better. If you have some free time, check out some of these links this weekend.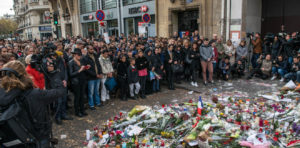 Read this account of the atrocities faced by the hostages at the Bataclan theater. If it doesn't motivate you to prepare yourself to prevail against this kind of terrorist attack, I don't know what will.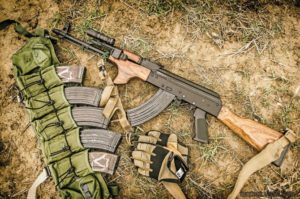 Some very ingenious AK improvements for you home tinkerers.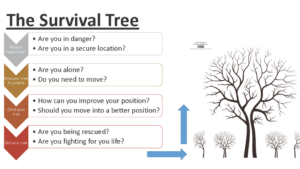 A unique and highly useful way to think about active killer response tactics.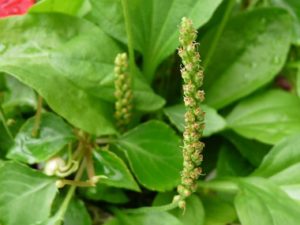 If you are interested in learning more about edible and medicinal wild plants, this is a good start. Many of these "weeds" grow in urban areas. You'll likely find several in your own yard.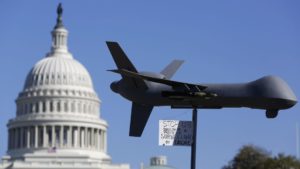 A fascinating look at the future of drone warfare. This scares me quite a bit. If you want to imagine how it might turn out, check out Daniel Suarez' book Kill Decision. H/T to Practical Eschatology for the original link.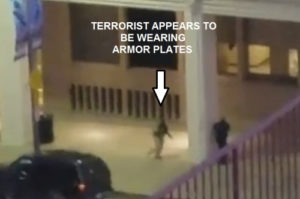 Gabe Suarez shares some advice for dealing with the terrorist threat. While you are there, you should also read Forget Pelvic Shots.


Important research here.
This is a great resource for enhancing your medical education. Find a case that looks like something you might someday have to treat, then read and learn! While we are talking about medicine, read the latest research on C-spine immobilization HERE.

A very useful video for learning how to detail strip your Smith and Wesson revolvers. The best reference book to help you out is JB Wood's Revolver Assembly/Disassembly.
The answer is absolutely "YES". I really like the ice bucket idea here. Going to start filling mine at every hotel as an always available emergency water source.
With all the talk about police brutality, here is your chance to affect legitimate public change.
Police officers are required by law to use force that is "objectively reasonable" to control a situation. The problem with that guideline is that what is reasonable for some may not be considered reasonable by others.
My friend Sam Faulkner is a police Chief and former lead defensive tactics instructor for Ohio's police academies. He is quite possibly the only person who is objectively trying to determine what "reasonable" means in the context of police use of force.
His survey at this link will take you to a series of videos of simulated police use of force. The study will then ask you if you think the force is reasonable or not.
Sam already has 60,000 responses from both cops and civilians. He's looking to get to the 1 million mark. This research will likely be used to inform police use of force guidelines for the next 20 years or more.
Here is a little more background about Sam and his research efforts.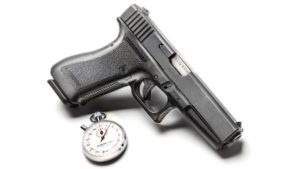 A fun shooting drill if you are able to draw from the holster on your range.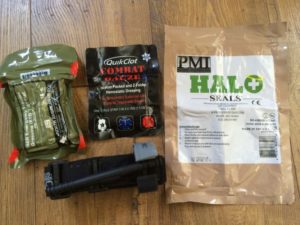 I regularly get questions about what items are needed in a gunshot wound trauma kit. This article has the right answers, but if you don't already know this for yourself, you need more training. Just having a kit isn't enough!For some more information, you can also check out
How To Make Your Own Gun Range Trauma Kit.
Read Claude's notes about the the class he took from Jim Cirillo. Then but Jim's book and Kirchner's biography of Cirillo. Both are required reading for the modern day gunfighter.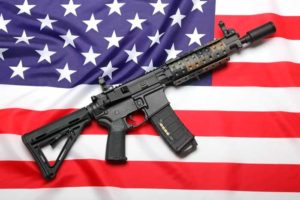 This is an important idea to think about. Your home defense weapon has to fit the SMALLEST person in your house that may have to use that weapon.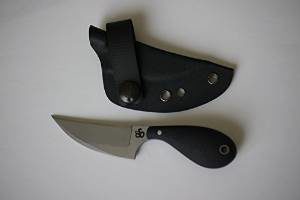 My friend Craig Douglas of Shivworks designed the clinch pick to be used as a very close range backup knife. It is one of the best designs on the market for that purpose. These blades have only been available from custom and semi-custom sources for years. Last week, Craig got them up on Amazon. This is a tremendous deal on a great blade. Pick one up. Then schedule a class with Craig.

Some neat ideas here.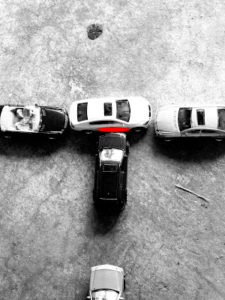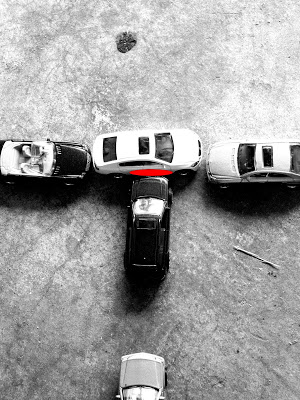 With the world's current events, this might be useful information for some of you trying to deal with road blocks.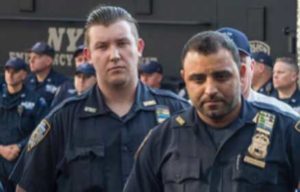 Here's a scenario I want my police readers to think about. You are driving a marked police car and stop at a traffic light. A man pulls up next to you and tosses something into your cruiser through your open window. It lands on your dash. It appears to be a bomb. What would you do?
Would it be legal to shoot the man? Current legal standards state that we can shoot if we have reason to believe that another innocent party is going to be seriously hurt or killed if the suspect isn't apprehended immediately. Would that fit in this case? Is the man likely to target other people if you don't stop him? It's hard to tell. Tough questions to consider.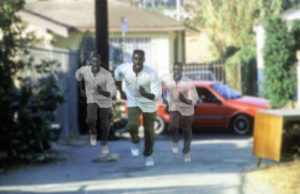 One last article for a little fun…
I have reached the pinnacle of career success. I was quoted in an article that analyzed the tactics of one of the characters in "Boyz n the Hood," a movie that came out before some of you were born.
* Some of the above links (from Amazon.com) are affiliate links. If you purchase these items, I get a small percentage of the sale at no extra cost to you.