Written by: Greg Ellifritz
My friend Claude Werner (a former instructor at the Rogers shooting school) recently wrote an internet post which reminded me of a good drill that I had forgotten.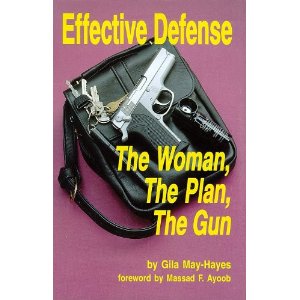 The drill came out of Gila Hayes' excellent book "Effective Defense- The Woman, The Plan, The Gun". As a side note, Gila's book is a great resource for all students of self protection, not just women.
In her book, she suggests that a baseline minimum competency standard for a defensive pistol should be the ability to shoot five rounds into a five inch circle from five yards in five seconds. She uses this standard to determine whether an individual gun is suitable for a shooter. She thinks that if you can't meet that standard, you shouldn't use that weapon for self defense. I agree.
Claude suggested an additional standard…doing the above five times in a row to ensure consistency and to verify that you didn't get lucky when you met the standards the first time. Thus the 5 x 5 drill was born.
This drill is a fair and realistic standard that most shooters will be able to attain with some practice. Shooters who practice a lot might need a little more difficult challenge. How about the 6×6? Six rounds into a six inch circle from six yards in six seconds performed six times in a row. If you want to make it more challenging, draw from the holster (as the original 5×5 is done from a ready position).
I did the 6×6 drill for fun. I used 5 different weapons. Glock 21, Ruger LCP, S&W 242 (a strange L-frame snubby that was only made for 1 year, but the only snub .38 I had at the time that held at least 6 shots), Browning Buck Mark .22LR semi auto, and S&W 317 .22lr revolver.
It was a good drill and excellent practice.
Here are the results:
Glock 21 .45acp (from ALS holster)
Times 4.29-5.55
Mean time- 4.74 seconds
Group size- 2.3″-4″
Mean Group size- 2.71″
Ruger LCP .380 (from ready position)
Times 4.55-6.6 seconds
Mean time- 5.72 seconds
Group size- 3.5″-4.5″
Mean Group size- 3.97″
S&W 242 .38spl (from Galco leather belt holster)
Times 4.3-5.22 seconds
Mean time- 4.68 seconds
Group size- 2.8″-4.25″
Mean Group size- 3.3″
I also did 2 out of the 6 runs with the .38 using only the Crimson Trace laser grips. Those 2 runs were:
Times 4.3- 4.62 seconds
Mean time- 4.46 seconds
Group size- 3.75″-4.25″
Mean Group size- 4.0″
Browning BuckMark .22 (from ready)
Times 2.1-2.78 seconds
Mean time- 2.49 seconds
Group size- 2.5″-4″
Mean Group size- 3.23″
S&W 317 revolver (from ready)
Times 2.88- 4.1 seconds
Mean time-3.35 seconds
Group size-4″-5.75″
Mean Group size- 5.3″
Lessons learned:
– The test was easy with a full sized gun (even out of the holster). The next evolution is to do the test from concealment with movement on the draw.
– It was much more challenging with the pocket pistol
– The limiting factor with the .380 wasn't accuracy (as I assumed it would be), it was speed. On half of the runs, I had to stop mid-string and adjust my grip. The little gun just moves around too much! When I adjusted my grip, I went over the time limit. If I didn't adjust, I was fine. Maybe, using Gila's criteria, the LCP isn't the gun for me! I seldom carry the gun by itself, but I often carry it as a backup piece at work. I should probably think about carrying my J-Frame or Glock 42 more regularly.
– The .38 shot almost as well as the Glock. That surprised me. It's a fun gun to shoot and I need to carry it more often. Don't overlook the effectiveness of those K and L-Frame snubs…especially for home defense. They hold six to eight rounds, have a short barrel (which make them tough to grab), and nice triggers. For someone who doesn't have the desire to master the manual of arms of a semi-auto pistol, these make great home defense pieces.
– The laser sped up my times, but made my group size larger. When I shot using the laser, I always had at least one very big "flyer" which really expanded my group sizes. I'm not really sure what to think of this. It may be solely the result of me not being the most experienced laser sight user, or it could be something else. The difference wasn't really different enough to make me worried.
– The .22s performed very well. For people on a limited budget (who may already have a .22 handgun) these may be weapons that can be reliably used in self defense. Would you like to be hit six times in the left eye in under 2.5 seconds, even if it's just a .22? I wouldn't. I often recommend a .22 revolver to people who are extremely recoil shy, but I may start looking at the more reliable semi-autos. That BuckMark shot the rounds the fastest and made the smallest group of any of the guns I tested. The revolver didn't perform as well, but it certainly passed the test. The .22 certainly isn't the best handgun for self protection, but it may be a viable option for some.
Overall, I think this is a fun drill, not only as a baseline assessment, but as a good practice session as well. If you haven't tried them before, give the 5×5 or 6×6 a shot!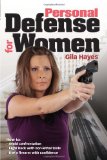 You might want to check out Gila's Latest Book for more information about the origin of the drill. Also take a look at Claude's site The Tactical Professor.