Last weekend I taught a "Basic Knife for the Concealed Carry Operator" class for the Tactical Intelligence Group in Cincinnati.  It was a fun class full of 16 motivated students.  I enjoyed teaching it and look forward to going back to teach some more classes.
Below are some random photos from the class.  If you are interested in hosting a similar class, please contact me.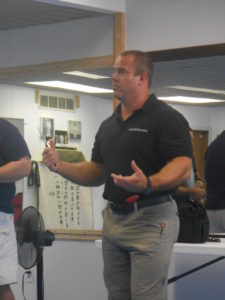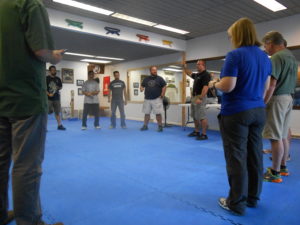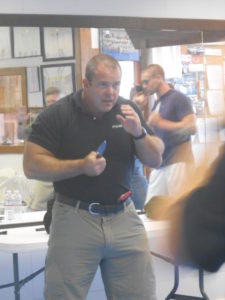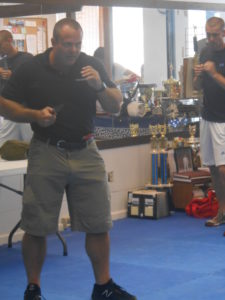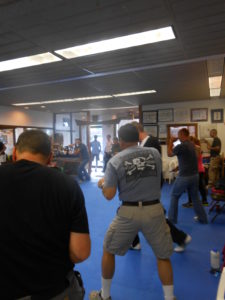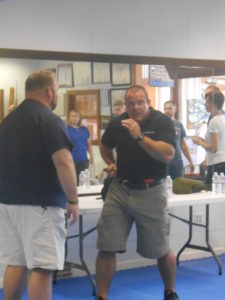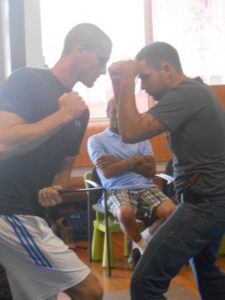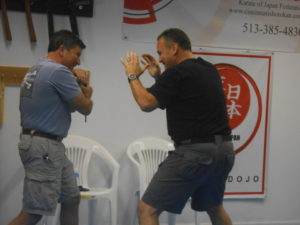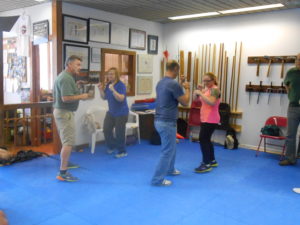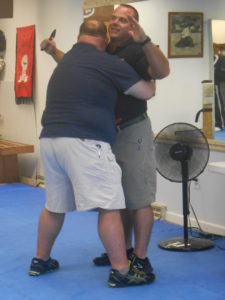 I'm smiling because I know what is going to happen next…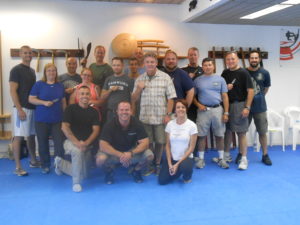 Special thanks to Dr. Lauren for taking the photos!