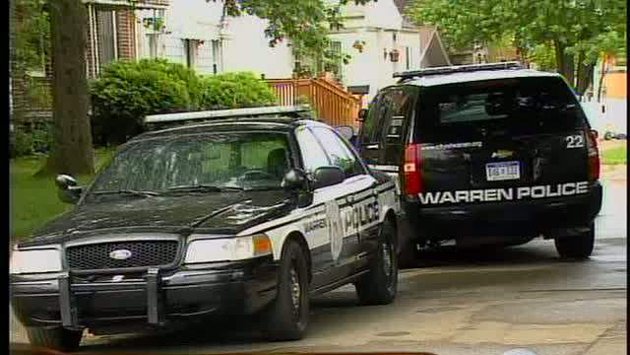 Last week, there were two abduction cases that made it to national news. The first consisted of a Tinder date gone bad. The female half restrained her date's hands and ankles with duct tape before choking and stabbing him.
The second was even more sinister. After a long standing feud, a former employee went to his boss' house and kidnapped the boss, his brother, the boss' wife and the boss' eight month old baby. The kidnapper secured his victims' wrists with zip ties before taking them out into the desert and killing them all.
As our country's crime rate skyrockets, I'm seeing more and more cases of criminals using restraints on their victims. Besides these two cases last week, here are a few more examples of criminals using restraints.
This woman was abducted, bound and gagged with duct tape, transported to a Detroit alley, set on fire, and shot. It truly shows the extent of savagery that some criminals are capable of inflicting.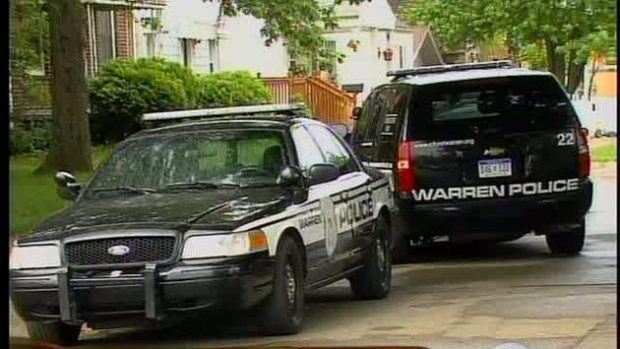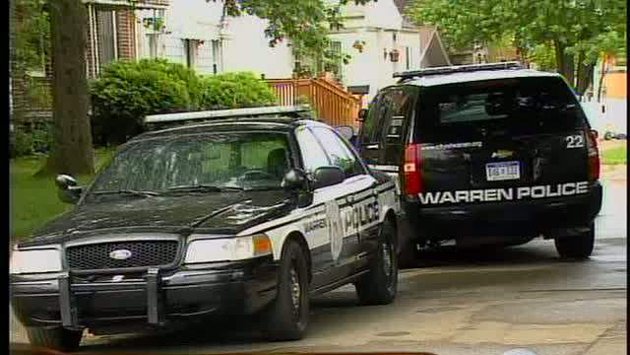 If you think stories like this are rare, check out this one. Two kidnappers abducted the victim and restrained her with handcuffs
Or this one. Four Muslim terrorists are arrested before they kidnapped an artist who drew cartoons that insulted the kidnappers' faith.
What do you think the terrorists were planning to do with that duct tape?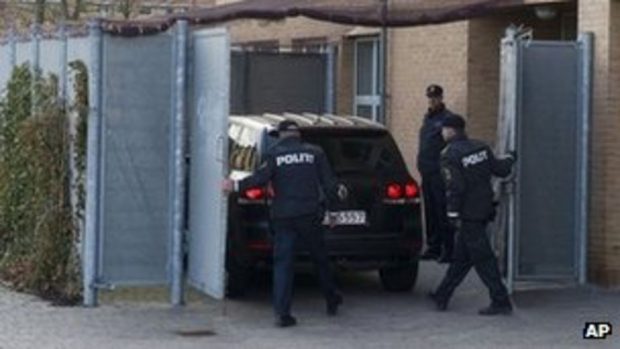 Abduction and restraint are common tactics used by criminals around the world. Have you included these possibilities in your plan for personal protection? If not, here are some things you might consider.
1) If you believe you are going to be restrained, it's time to act. People who get tied up or zip tied lose just about every conceivable option. Those who get restrained don't fare very well afterwards. A couple of the stories above illustrate this fact very well. If your attacker has restraints of any type, it's time to fight back or escape, even if it means getting shot. If you don't, the outcome might be worse.
2) Have an edged weapon available to either hand no matter what position you are in. Duct tape is probably the most commonly used criminal restraint. The best way to get out of it is to cut it with a knife. I designed the Ka-Bar LDK knife for this very purpose. When I travel overseas, I use a safety pin to attach the knife to the inside of my waistband at the center of my back. That way, I can get to it with my hands tied or taped behind my back. You can also lace it up in your shoe laces or put it in your wallet. It's designed to be small enough to be missed on a cursory search.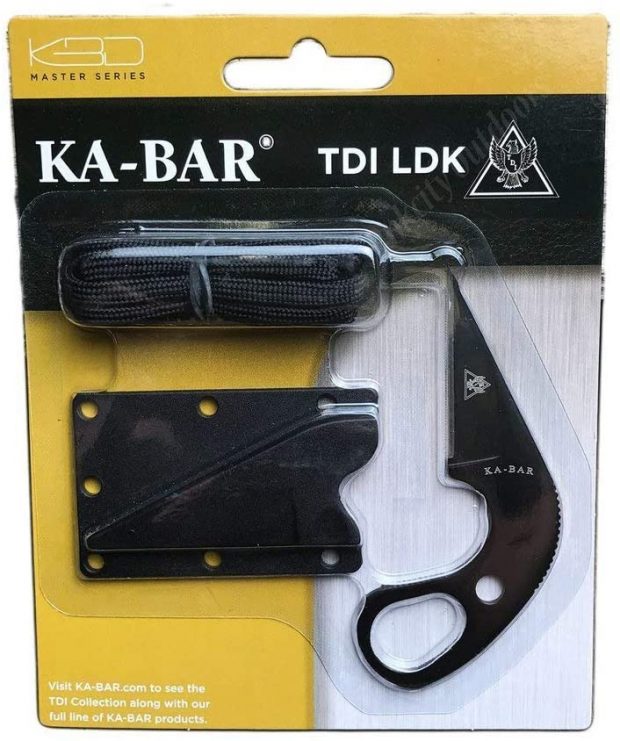 Ka-Bar LDK
I've also carried the LDK and a handcuff key on a flexible key ring that I attach to a rear belt loop and allow the knife to hang down in the area of my buttocks. Most kidnappers don't generally search their prisoners' asses thoroughly during the abduction attempt.
You can find the LDK for less than $20 at any place knives are sold or HERE. I even make about 25 cents royalty for each one you buy. You'll get a quality tool and be financing my future beach house in Brazil at the same time!
3) Know how to get break zip ties. I see zip ties being used more and more often by dangerous criminals. The best tutorial available on escaping zip ties is from ITS Tactical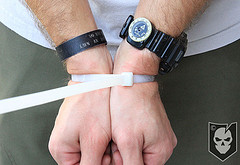 I've tried the techniques shown in the article and they do work. None but the friction saw method will work on police flex cuffs. Watch the video and give it a try. While normal shoe laces might do the job, paracord is much better. Buy a big roll of paracord and replace all of your shoe laces with it. You'll need about five feet for each shoe, more for boots. That's what I've done and no one notices. It gives you a few more options if you are ever taken hostage.
Don't ever underestimate your attackers' capacity for savage aggression. It's best not to be placed in any situation where you can be restrained, regardless of means. Do whatever is necessary to avoid being zip tied or taped. If the worst happens and you are forcibly restrained, prior planning and practice will do a lot to ensure your survival.
Some of the above links (from Amazon.com and others) are affiliate links. As an Amazon associate I earn a small percentage of the sale price from qualifying purchases.
If you would like to further support my work, head over to my Patreon page.