Knowledge to make your life better. If you have some free time, check out some of these links this weekend.

I often have students in my close quarters shooting class say something like "I don't need weapon retention skills. If the bad guy grabs my gun, I'll just shoot him."
While I'm perfectly OK with shooting someone who grabs your gun, in practice it isn't often that easy. Watch the video. The store clerk shot the robber in the chest during a struggle for the gun. The bullet exited the robber's back. It had absolutely no effect. The robber and his partner wrestled the gun away from the clerk.
Get some training.
If the gas station robbery video doesn't convince you that you need weapon retention training, maybe this one will. Check out Off Duty Officer Murdered With His Own Gun.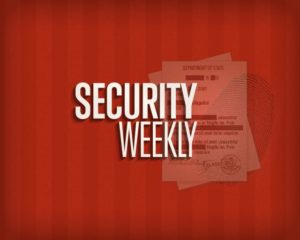 Advice from STATFOR about how to best escape from an active shooter. You may also want to read my article Don't Run in a Straight Line.

Some techniques for clearing AK malfunctions that you probably haven't seen before. "This is not a Barbie Doll. This is the AK rifle. That bitch likes to be slapped and treated hard." One safety concern: use extra caution to ensure the muzzle isn't pointed at your head or body if you try the "kick the charging handle" move.

A lot of information about the various types of steel used in knife construction. You may also like this piece from Ralph Mroz: Everything there is to know about knives!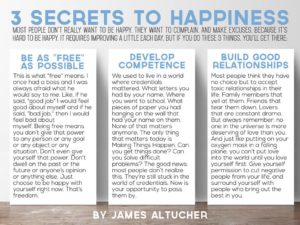 Phenomenal advice about living a better life. You may also be interested in the same author's article about the Pros and Cons of Going to College.

Paul Sharp shares a simple and effective takedown that should be part of every fighter's arsenal.
A study to determine which muzzle brakes were most effective at reducing muzzle movement. Their muzzle brake Sound Tests are important research that you should be considering as well. Finally, check out their piece on Muzzle Blast and Ground Signature.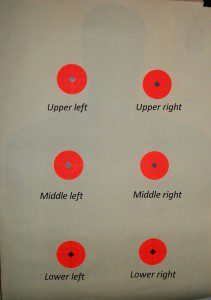 The Tactical Professor shares an excellent basic shooting drill that anyone can try. This drill would be ideal for the person who goes to the range regularly, blasting at a target without a formal training plan. If that's you, try this drill the next time you go shooting. Your skill levels will increase.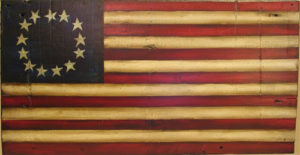 Words of wisdom from John Mosby:
"Yes, the Apocalypse MIGHT happen tomorrow, and you'll need to be able to shoot cannibalistic San Franciscans in the face at 500M with your tricked-out M1A. Yes, tomorrow you COULD be raided by Russian Spetznaz troops parachuted in to execute a top-secret extradition mission on you, as a leader of the "III% Resistance." Yes, it's POSSIBLE that, on your way to work, you could witness a vanload of MS13 gangsters carjack a Suburban full of University of Oklahoma cheerleaders, and have time to kit up and roll out heavy with your M4 and the dude who carpools to work with you might be similarly armed and equipped, so you apply your SUT training and rescue the princesses…..
But, you know what bad shit is far more likely to happen? It's far more likely that you MIGHT get mugged at gun or knife point in the grocery store parking lot and lose your groceries, your cash, your bank card, and your pickup. It's far more likely that—if you're a cop or an open-carry activist—that some dick at the grocery store will grab your gun and run off with it, leaving you winded and embarrassed, when you have to report the weapon stolen, and then you find out it was used in a mass murder."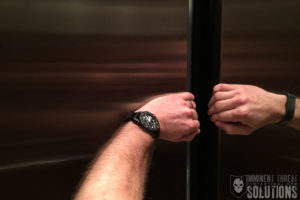 Have you ever considered what you would do if you were trapped in an elevator?
Turning a zip tie into an improvised weapon….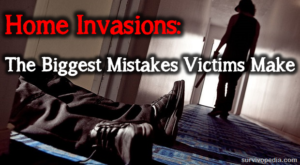 A lot of good information on home invasions. One other tip that isn't mentioned: Don't possess or sell illegal drugs from your house! Most home invasions I've seen are drug dealers/gang members ripping off other drug dealers.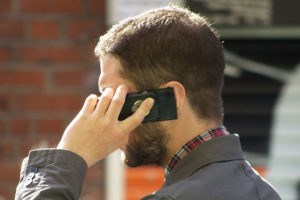 Better awareness is a good thing. Get off your damn phones!
I respond to calls about neighbor vs. neighbor feuds more often than most people expect. Some are downright nasty. Here is some background information about the thought process of the "bad neighbor" and how you can stop the madness.
If you enjoyed the article, check out the author's book In the Name of Self Defense.
Some science explaining the psychology of bullying behavior. This interview with a social worker who researches bullying is worth a listen as well.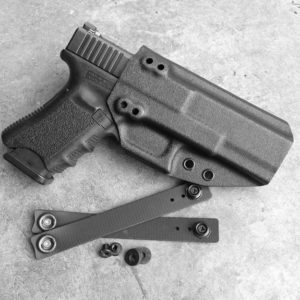 Check out Henry Holsters. I bought one of his IWB rigs for my Glock 42. It is comfortable, conceals well, and has excellent retention.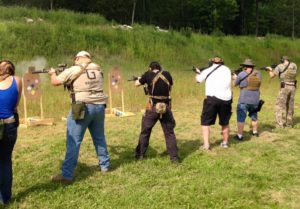 I have a chest rig and a couple of plate carriers. I rarely use them. At work, I simply stick a spare mag into my back pocket when I deploy my rifle. I have a drop leg double mag carrier and a single kydex belt mag carrier as well. Those get far more use than my cool guy chest rigs.
I posted this article on my Facebook wall last week and it created quite a debate; so much so that two trainers I greatly respect weighed in and wrote responses on their own sites. John Mosby wrote "TEOTWAWKI is NOW! Overcoming Normalcy Bias: Critical Thinking for Survival." Max Velocity wrote "Normalcy Bias." Both articles are worth reading and bring up some excellent points.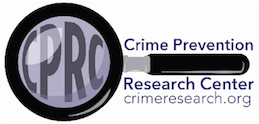 Noted gun rights scholar John Lott published some new research on concealed carry permit holders this week. In his study, he found:
– The number of concealed handgun permits is increasing at an ever- increasing rate. Over the past year, 1.7 million additional new permits have been issued – a 15.4% increase in just one single year. This is the largest ever single-year increase in the number of concealed handgun permits.
— 5.2% of the total adult population has a permit.
— Five states now have more than 10% of their adult population with concealed handgun permits.
— In ten states, a permit is no longer required to carry in all or virtually all of the state. This is a major reason why legal carrying handguns is growing so much faster than the number of permits.
— Since 2007, permits for women has increased by 270% and for men by 156%.
— Some evidence suggests that permit holding by minorities is increasing more than twice as fast as for whites.
— Between 2007 and 2014, murder rates have fallen from 5.6 to 4.2 (preliminary estimates) per 100,000. This represents a 25% drop in the murder rate at the same time that the percentage of the adult population with permits soared by 156%. Overall violent crime also fell by 25 percent over that period of time.
— States with the largest increase in permits have seen the largest relative drops in murder rates.
— Concealed handgun permit holders are extremely law-abiding. In Florida and Texas, permit holders are convicted of misdemeanors or felonies at one-sixth the rate that police officers are convicted.
The full paper can be found at the link above. While you are reading Dr. Lott's research, you will also want to check out his books and his website as well.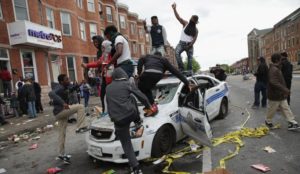 In this podcast, Jack Spirko shares some excellent information about the mentality behind the actions of rioters, their motives, and how to avoid the chaos they are creating.
If you would like to read more articles like this one, please sign up for my email updates.
* Some of the above links (from Amazon.com) are affiliate links. If you purchase these items, I get a small percentage of the selling price. You pay the same amount whether you order the item through my link or any other one. It doesn't cost you a dime. Even though some links earn me affiliate commissions, my reputation as an instructor is worth more to me than the few pennies I'll make off of any potential sales. For that reason, I would never link to anything that I don't personally use or endorse. I spend a lot of time writing articles on this site. All my information is given free of charge. To ensure a positive viewing experience, I don't have any paid advertising on the site. Your use of my affiliate links for purchases is an easy way for you to support the writing you enjoy without subscription fees, annoying ads, or donation requests. Thank you for helping support my work.