Written by: Greg Ellifritz
Last weekend I taught my inaugural Snubby Revolver for Concealed Carry class. Dann Sternsher from G4 Personal Safety hosted the class at his excellent private range/classroom facility.
This was my very first time teaching a commercial revolver class. I got certified to teach revolver skills to cops and security guards more than 20 years ago. I also helped out with a couple of the snubby revolver classes at TDI over the years. Until recently I had never encountered any desire for revolver classes in the field of training for the armed citizen. Because of the lack of demand, I had never scheduled a snubby revolver class. Dann convinced me to give it a try and the class was quite a success.
Justin from The Revolver Guy website was one of the students. He wrote an amazingly detailed after action report about the class. Click the link below if you are wondering what a class for a snubby revolver may look like.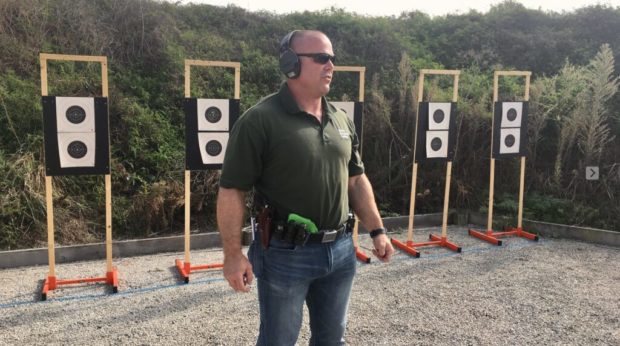 For the TL;DR crowd, I'll post a couple of quotes.
"The instruction was fantastic. I like Greg's style. First, he knows his material thoroughly. Just when I would think, "I wonder if he's going to mention…" he would mention it. He also has a strong ability to convey knowledge. It's one thing to know a lot, and quite another to be able to convey it to others. The class was extremely professional. Exercises and drills were demonstrated before students were expected to perform. Questions were answered in-depth, and everything was conducted safely."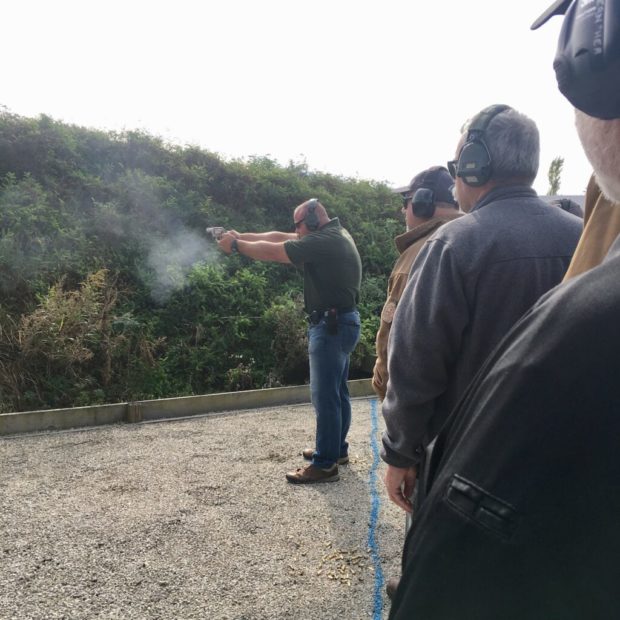 "Greg's class was absolutely outstanding. I spoke to Greg about future revolver classes; he is about to release his 2020 schedule and at least two (maybe three) revolver classes should be on it (maybe he'll consider a two-day 'advanced' class in the future?). He has also indicated he'll keep teaching them as long as demand is there. My advice: register early and get to one. Greg is extremely knowledgeable and even if you're a seasoned RevolverGuy he probably has a thing or two to teach you."
Some additional comments on the page from other students in the class:
"I think Justin pretty much summed up everyone who attending felt about the class. I learned a lot and was given some new techniques to work on. If you get the opportunity to attend one of Greg's classes, do it!"
"As I said, I've discussed the idea of this course with Greg over several years… and all I can say is that Greg didn't just knock the ball out of the park… he knocked it out of the state!
Greg is an excellent instructor… and this course made me think… and re-think… many things about carrying and using a snubby… and I say that as a former LEO back in the day who started with a six-shooter on his duty belt until the department eventually switched to the semi-autos…"
" Greg did a great job with the instruction and packed a lot of content into a one day class. Dann has a great facility and I really appreciate his hospitality. I really enjoyed this class!"
"It was an honor to attend Greg's inaugural snubby class! This was the first snubby class I've attended and couldn't have been happier with the class, the range & hospitality at G4 Personal Safety and the other attendees. I learned a lot about how to shoot and reload the snubby more effectively and got a better understanding of the why behind the use of the snubby. I also enjoyed the "pass around". What a great opportunity to shoot so many high quality revolvers. I look forward to taking additional classes with Greg."
Justin understated his phenomenal performance in the class. He scored the best (97/100) in the class at my revolver skills assessment drill (described in the AAR). He was also one of only three people to make a perfect score on the OPOTA police semi auto pistol qualification test. He was clearly quite capable with a wheel gun.
It makes me happy when the guys who already have a high skill level come to my classes because they think they can learn even more. Thanks to Justin for writing up the excellent course review. If you have any interest at all in revolver skills, you need to follow his Revolver Guy blog. Kick him a little extra at his Patreon account for some additional information that doesn't make the public site.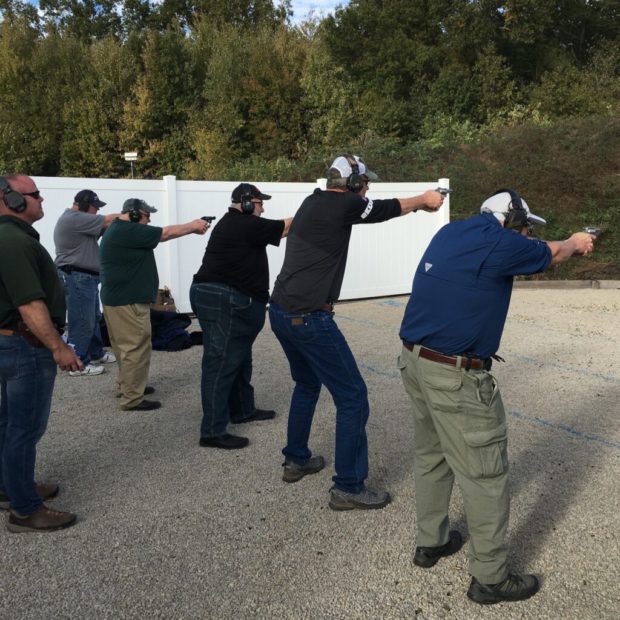 Even though it's not "tactical," there are a lot of folks in the real world who are carrying J-frame snubs as concealed defensive pistols. Those guns are painful to shoot for more than a couple hundred rounds, are slow to reload, and are more difficult to fire accurately than a more modern semi-automatic handgun.
I think these factors make snubby carriers unwilling to show up at most advanced pistol classes while armed with a .38 revolver. Even if they are good shooters, the revolver carriers will quickly fade to the back of the performance pack as compared to equally competent shooters using a full sized 9mm pistol with red dot optics.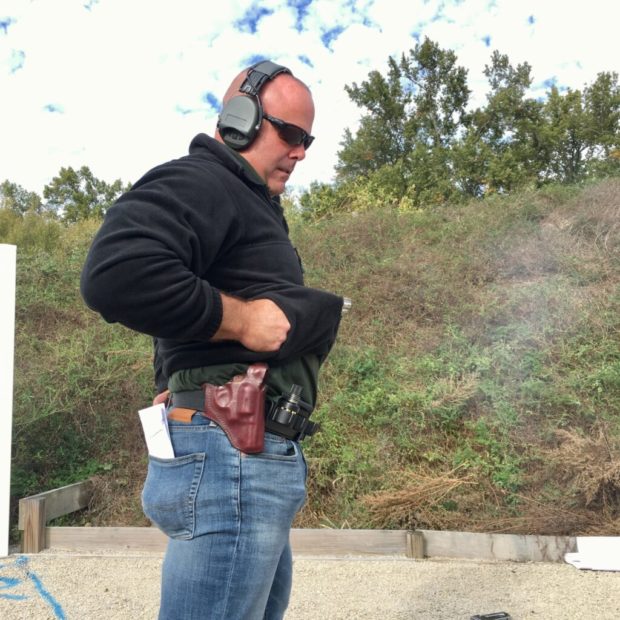 By providing a training class where everyone is on roughly the same level with regards to guns and gear, the students who carry snubby revolvers are in competition with other students who are equally handicapped by their choice of firearm. That makes people more willing to train and will ultimately increase both marksmanship and tactical skills. It's a win for everyone involved.
If you regular carry a revolver for self protection, you should seek out some training on the topic. If you can't make one of my classes, check out the training schedules of some trusted friends doing revolver classes. I can personally vouch for these instructors' knowledge base with regards to dealing with shooters packing little revolvers. You won't be disappointed with any of their classes.
Tactical Defense Institute (John Benner)
Hardwired Tactical Shooting (Darryl Bolke)
Agile Tactical (Chuck Haggard)
The Tactical Professor– Claude Werner
I will be doing another revolver class in 2020 at Dann's range. He stated that he had enough people on the wait list for this class to completely fill another class. We'll do it. Tentatively scheduled for the first weekend in October 2020.
I'm also going to be doing another snubby revolver class for Buckeye Firearms in 2020 as well. Dates, locations. and registration details will be posted on my Upcoming Classes page as soon as they are set.
I'm just now starting to book classes for my 2020 training schedule. If you want to host this course (or any other of my offerings)at your range, please contact me for details.
To read additional AARs and course reviews, please check out my Class Reviews and Student Feedback page.
Thanks again to Justin for writing about the class. Go back and re-read his incredibly thorough review. I hope to see you all at a future revolver class!