Knowledge to make your life better. If you have some free time, check out some of these links this weekend.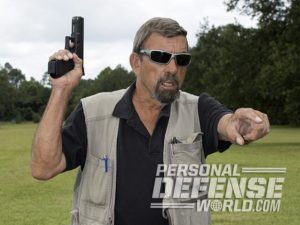 Massad Ayoob explains why you shouldn't shoot warning shots. You should also take a look at Massad's article on open carry.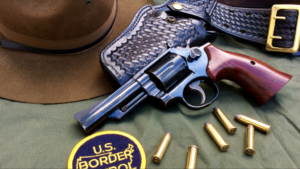 The history and evolution of police revolver holsters. Very interesting stuff.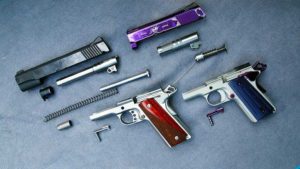 I know quite a few people who own 1911 pistols but don't know how to break them down for cleaning or repair. If that sounds like you, check out this article and fix your shit.
Since I write so much about terrorist attacks and large scale active killer events, I get the same emails that Grant describes in this article. His advice is a breath of fresh air. Too many people are so scared of doing anything in a public place that their fear becomes a borderline psychological illness. Yes, staying away from large crowds will probably keep you from being the victim of a mass shooting. But that doesn't mean that staying home is any "safer." Take a look at the statistics in your jurisdiction. Are there more mass public shootings or home invasions? Are you sure staying home reduces your true risk?
Besides, I enjoy some activities others may find "dangerous." I spend about a month every year traveling in third world countries. I attend at least half a dozen large music concerts every year. Sometimes I even go to the local shopping mall. I really don't think I'm flirting with death every time I leave the house. Some people need to appreciate a slightly different perspective. One can be prepared without being paranoid. Embrace the ideas that Grant shares here.
If you've ever wondered what happens when a bullet hits a steel target and why you are always pulling pieces of metal out of your arms after shooting, watch the cool video.
This is fascinating information for anyone interested in how the brain learns new information. For some more information on a similar topic, read Is Social Media Culture Breeding Intelligence Ignorance?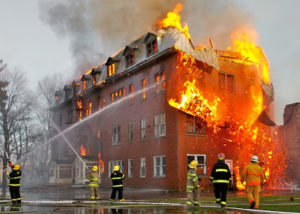 I focus a lot of the intellectual horsepower of this website on avoiding crime or prevailing in criminal encounters. Crime, however, isn't the only threat to our safety. Check out this article for a comprehensive list of fire safety tips.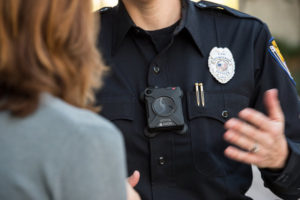 I'm not against body cameras for cops. I've used cruiser cameras since 1996 when I was one of the few people in the department to volunteer to drive our first cruisers equipped with cameras. Over the years camera footage of my arrests has quickly settled some false complaints about "excessive force" or "being rude." I'm currently being sued for $150 million dollars following an arrest I made. I am certain that the camera footage of the arrest will exonerate me should the case ever make it to a trial. For me, the camera has been more of an asset than a hindrance.
With that said, I think a lot of people put too much stock in idea that all police misconduct will disappear when cops get cameras. This large study showed that in the D.C. Metro police department, cameras didn't reduce either complaints or uses of force.
The cameras costs and the data storage fees are sizeable for a city with a low budget. They also can create some thorny right-to-privacy issues as in most states body camera footage is a public record. Do you want your neighbors to do a public records request for the camera footage of the domestic spat you had with your spouse? What about a homicide/suicide scene? Do you want people downloading videos of your dead or injured loved one onto YouTube or Live Leak?
The cops regularly get called to check out "suspicious" vehicles or persons. With stunning frequency, those "suspicious" people are lovers having sex in some secluded spot. When officers break up the amorous affairs, will the bodycam footage create a new genre of porn? What if that suspicious vehicle the cop walks up on is occupied by a couple of passionate teenagers getting it on. Does the body cam footage mean that the officer is creating child porn?
Like I said, there are lots of unintended consequences that go along with officers filming 24 hours a day. I think we should tread lightly in this arena. The implications of constant police video surveillance should be fully evaluated before anyone demands that all cops wear cameras.
Watch how this car jacking go down. Three suspects and a blocking vehicle. The criminals here were well organized and had a superior battle plan. Don't make the mistake of thinking that all of the self defense scenarios you might face involve a single unskilled crack head armed with a broken beer bottle. We have to plan for the "Black Swans" too.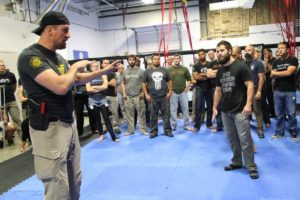 "If you want to be a full time instructor and you make this your career, then you have decided to be on an endless journey to better improve yourself. Training is PART OF YOUR JOB.
If you do not MAKE TIME to be a student, you will fall into mediocrity. You will puff yourself up by telling yourself lies about how much you know and how the others don't know shit."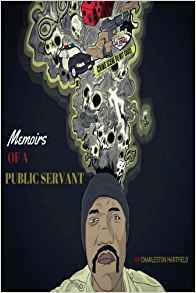 What I'm reading…
My readers have convinced me to write a book about some of my more memorable police experiences. I won't publish it until I retire (two years, nine months, and four days) but I am collecting anecdotes and writing down some of my funnier stories. I want to see what other books in the genre are like, so I found this one and will be checking it out.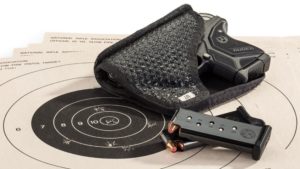 Some basic drills to shoot with your pocket pistol. I carry a pocket gun on occasion. I've found the Desantis Nemesis holster to be a quality rig at a good price.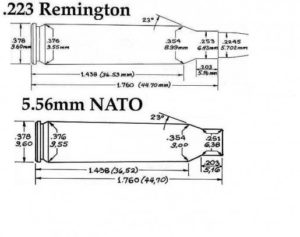 If you are confused about the differences in .223/5.56mm/.223 Wylde chamberings, this article is for you.
Analyzing a study that I hadn't seen before. The study tracked gunshot wound injuries and fatalities in a single city from 1992-1996. The study showed that roughly 16% of people attacked with a semi automatic pistol died from their wounds. Revolvers were responsible for a 25% fatality rate in the same circumstances.
I don't know why there is such a disparity. I would honestly expect that the differences have narrowed in the intervening years since the study was published. In 1992, the ammunition available for semi-auto cartridges was much less effective as the rounds that are in use during the present age. Revolver projectiles have not received the same performance upgrade as the 9mm bullets have undergone. Most revolver bullets today are functionally identical to the bullets available 25 years ago.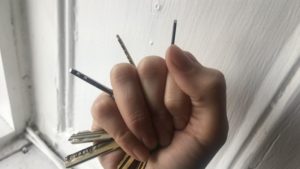 The article is correct. Placing your keys as a weapon in your fist as pictured above is stupid. While striking in that manner may produce slightly more pain and injury to your attacker, it isn't enough of a benefit to outweigh the risk of hurting yourself or not punching as hard as possible when attacked.
The other "expert" opinions are definitely improvements over the "wolverine" technique demonstrated above but they still will not cause significant damage to your attacker.
How about we just not use keys as a weapon? If you need a weapon, carry a weapon. Don't improvise when you have other options available. Put some Sabre Red pepper spray on your key chain if you need a handy weapon. That will work much better than hitting the attacker with your homemade key chain flail.
There aren't many high quality hollow point defensive rounds available for the 9mm Makarov. The Firearms Blog tests one of the few 9 x18mm hollowpoints on the market. It expanded well but showed poor penetration. Also recognize that the shooter in the video is using the clear gel formula. That gelatin is not quite the same as the calibrated ordinance gelatin specified in the FBI tests. Most rounds actually penetrate DEEPER into the clear gel than they would if shot into calibrated ballistic gelatin.
If they only go nine inches in clear gel, they would probably only go seven to eight inches in properly calibrated gelatin. That isn't enough penetration. I'd stick to ball ammo in this caliber.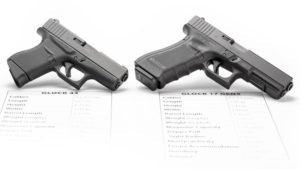 "In reality, the G43 is a lot closer, capability-wise, to a J-frame revolver or a pocket .380 ACP, and that is going to drive my tactics and decision making. In a scenario such as one with a lunatic in a movie theater or mall, the little G43 can't engage from ranges where I'd be perfectly comfortable making a shot with a G17. They may both say "Glock 9×19" on the slide, but the gulf in capability between duty size and pocket size is broader than some people realize. The armed citizen who carries a single-stack 9mm owes it to him or herself to know exactly what can or cannot be done with it."

There are lots of theories as to why 60-80% of rifles recovered from this Civil War battlefield were loaded with multiple projectiles. The article doesn't mention this possibility, but a simpler answer might be more accurate. Using the volley fire tactics of the time, the shooter may not have even recognized his rifle didn't fire. Lots of rounds were going off all around him. There was no hearing protection in those days, so the soldiers probably couldn't hear well. They likely couldn't see well either due to the thick clouds of black powder smoke. There is a good chance that the shooter at the Gettysburg battlefield truly couldn't tell if his rifle had fired or not when he pulled the trigger.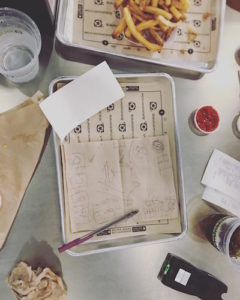 Some intriguing thoughts from Matt Graham.
A very cool new product. I don't often wear suits. Nor do I have the money to actually buy such a piece of kit. For you wealthy suit wearers, this might be a useful acquisition.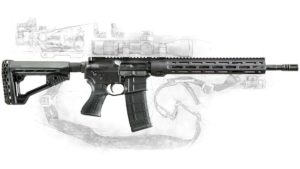 After seeing all the recent derp on the internet about AR-15 rifles and accessories, I was almost scared to click this link. I'm glad I did. The article contains astonishingly clueful advice about what you need and don't need on your AR-15.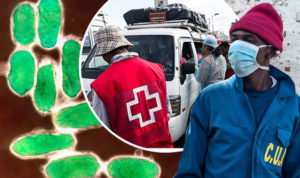 This is for any of my traveling friends who have an upcoming trip to Africa. The bubonic plague has recently been spreading rapidly across nine African countries (including some that American tourists frequent like Kenya, Tanzania, and South Africa). The plague is most commonly spread by infected fleas. If you are traveling in the affected countries, make sure you apply insect repellent and pre-treat your travel clothing and bags with a Permethrin-based insecticide.
Know the symptoms of plague and get to the hospital if you experience any of them. If your travels are like mine and there are no hospitals around, the antibiotic treatment recommendations (from the latest edition of The Sanford Guide to Anti-Microbial Therapy) are Streptomycin, Gentamycin, Doxycycline, or Ciprofloxacin. Other fluoroquinolones like Levofloxacin and Moxifloxacin are effective as well. If I was traveling in a country appearing on the linked list, I would definitely have one of those antibiotics in my medical kit.
One other warning for my traveling friends: ISIS may be targeting Caribbean tourists.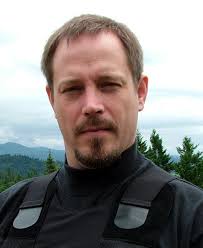 As Musashi would say: "Study this well."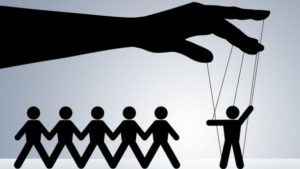 Learn about the ways you may be manipulated.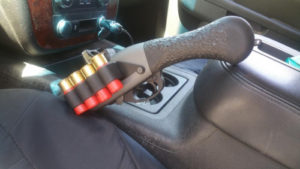 I've taken a fair amount of shotgun classes in my time. My very first firearms instructor certification was a Benelli shotgun instructor school taught by Phil Singelton. I later went through the state's LE instructor cert as well as classes from Rob Haught, TDI, Brian Hoffner, John Farnam, and the NRA LEAD program. Unlike the many handgun classes I've attended. Most of the curriculum for shotgun training classes is remarkably similar even when delivered from different instructors.
Most of the classes focused on constantly loading the shotgun. The rationale for this is that it is a low capacity weapon. To keep from running empty, most instructors say "If you aren't shooting, you should be loading." It makes sense…until you actually look at shotgun gunfights.
In all my studies, I've never seen a shotgun gunfight outside of a military battlefield where reloading was necessary. Shotguns tend to be pretty conclusive. Not many fights need more than five rounds of 00 Buck to solve the problem.
If this is the case, why are we spending so much time in shotgun classes focusing on reloading? I think Gabe is on the right track here.
I agree with John here. Most hybrid holsters are complete junk. Beyond that, with a little bit of use, a lot of hybrid holsters become a danger to the gun carrier. The danger comes when the sweat shield starts to sag. Fast forward to 7:45 in the video to see a demonstration of how many hybrid holster users reholster their pistols. I see it in almost every class I teach. You should not have to point a gun at your belly or side to reholster the weapon.
Watch the video. Then read my article Features to Avoid When Buying an IWB Holster. I've been beating this dead horse for years now, but apparently the message isn't getting out there. I applaud John for the rash of butthurt he no doubt unleashed upon himself by making this video.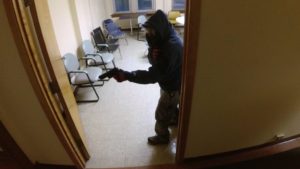 Short Barrel Shepherd talks about some lessons learned with regards to building searches after taking Craig Douglas' AMIS class. I strongly agree with him here. When searching potentially hazardous areas or clearing a building of criminal suspects, your gun should be at eye level most of the time. This "gun as the third eye" principle is condemned by some instructors as being too dangerous for potential "no shoot" people you may encounter.
If I have my gun out when searching a building, it's because there is a risk that I may have to shoot someone. I want every advantage I can get. If I encounter an innocent, I have time to avert my muzzle. If I encounter a bad guy, I may not have time to raise my muzzle from a downward facing direction and get my shot off before the criminal shoots me.
I will make one cautionary statement. Having the gun at eye level is a disadvantage if you have targets that are near the ground and close to you. If someone is crouched in a hard corner, the gun and gun hand may physically block your view of that person if it is at eye level. You need a special technique (sweeping low to high) when clearing close hard corners.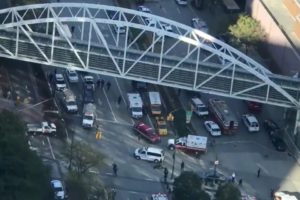 This is one of the more insightful articles I've read about this week's terrorist vehicle attack in NYC. Follow the author if you are interested in Islamic terrorism. He explains the topic better than most analysts.
"I harp on Saipov's apparent stupidity for one reason: As long as the Islamic State's attackers are idiots like Saipov, our societies can probably handle them. (New York is not freaking out: I see a child dressed as an undead Derek Jeter, fearlessly demanding sugar from strangers on Fifth Avenue, right now.) The Idiots' Crusade is a manageable problem.
Much less tolerable would be a campaign of competent terror—the kind of mayhem enabled by training, like the 2015 Bataclan killers in Paris had, or by patient planning, as Stephen Paddock in Las Vegas did. There is not much to be done about the idiots, but their idiocy provides a natural limit to the damage they can do. As the Islamic State loses territory, the greatest danger remains the prospect that some of the battle-hardened fighters will return home, raising the average IQ of attackers, and making possible attacks that would be many times more deadly than this one."
I also liked Scott Adams' suggestions about how the terrorists should be called by the media and politicians.
Some of the above links (from Amazon.com) are affiliate links. If you purchase these items, I get a small percentage of the sale at no extra cost to you.