Knowledge to make your life better. If you have some free time, check out some of these links this weekend.
Have you ever tried this recoil reducing technique when firing a shotgun? It works very well. I find it takes a bit more practice to use it on a pump gun, but it truly shines when shooting a semi-auto shotgun.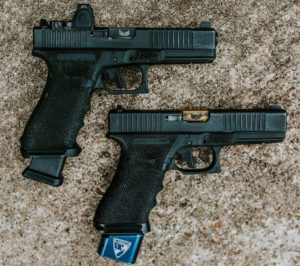 I get lots of questions about pistols with red dot sights. I am definitely not an expert on this topic. I don't own a single red-dot equipped pistol. I've fired my students' guns a lot over the years and had experiences very similar to what this author reports. The red dots were great for extra precision at longer range. They were slower close up. Read the article for details on the author's experiment.
I think the best use of a red dot is for the shooter whose vision degrades so much that he can't see the front sight well. In that situation, the red dot (literally) shines. When my vision declines, I'll re-evaluate my decision and may start carrying a pistol with a red dot optic.
If you do shoot a lot of red dot guns, don't forget to practice with your open sighted pistols occasionally as well. This article describes the difficulties the author had transitioning back to open sights after having shot almost exclusively red dots for a significant time period.
Gabe Suarez shares some observations from a recent red dot pistol class he taught HERE.

Some shocking statistics in this article.

I did this exercise a lot when I was teaching more women's self defense classes. I found that getting women to think about what effect their murder would have on their loved ones was more motivating than having the women think about the pain or trauma that they might personally experience during the event. Ask the question. What will it cost you if you don't fight?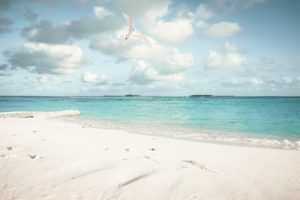 For my traveling friends…
Following these 10 tips will likely keep you out of the most common kinds of trouble you will encounter in a foreign country.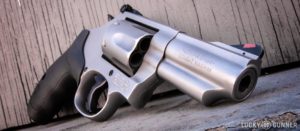 As the years go by, I encounter more and more people in my classes that have never fired a revolver. If you don't know your way around a wheel gun, this article is a good place to start.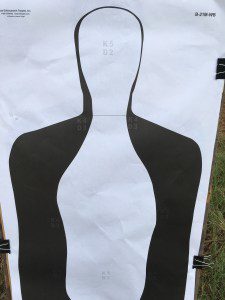 Very cool stuff here. Can you pass the FBI qualification course from 1945? You'll also want to read Karl's followup article as well.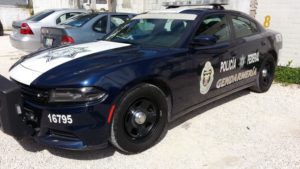 I've vacationed in Mexico dozens of times. I'm going back down there in a couple weeks. Whenever I go, everyone asks me "is it safe?"
The answer always depends on where you are staying and what activities you are participating in.
Here is a nice interactive crime map that shows which Mexican states have higher than average crime rates and how those rates have changed over time.
Need more convincing that Mexico isn't as bad as many make it out to be? Read this article from a former Florida deputy sheriff who currently lives near Playa Del Carmen.

Cecil Burch talks about the importance of positional control and domination when fighting against a person armed with a contact weapon.
James Howard Kunstler talks about the sad realities of our current economic situation and offers some baseline suggestions for improving your chance of survival in a dystopian future.
"The entire digital economy is going to fade away like a drug-induced hallucination, so beware the current narcissistic blandishments of computer technology."
As a person who has benefited greatly from the "digital economy," I'm not looking forward to what happens when it all collapses. I suppose everything will be OK in the end. I have other skills too. I'm guessing that there will be a lot of wealthy folks who will pay top dollar to hire a mercenary/bodyguard after the collapse.
Diversified income streams for the win.
If this article resonated with you, check out Kunstler's fictional four-book series titled "The World Made by Hand." In it, he crafts a tale of what he thinks the world will look like in the near future after the collapse he is discussing here. It isn't a pretty picture.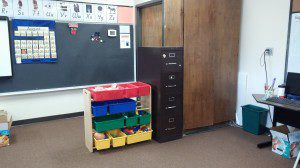 Are you a teacher? Here are a few tips to help make sure your classroom is better defended against a school shooter.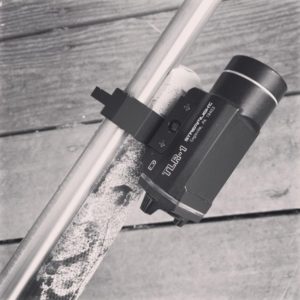 The Ruger 10/22 is one of the most popular and useful rifles out there. It can also make a very effective home defense weapon as well. As a home defense gun, a mounted light would be useful. This is a slick solution I hadn't seen before. I just picked up two for my rifles. Check out the Tactical Barrel Band.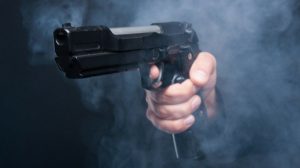 In my classes, I have students experiment with these variables. I also have them try stepping forward with the gun side leg and getting the body behind the gun. Each person is different, but one of these techniques will be clearly better than the others in performance. Give them all a try. Adopt the best performing technique as your baseline stance.
In addition to one handed shooting, you should also know how to draw your gun with your support side hand. This article gives you some tips. Practice with an unloaded or dummy gun before trying it on the range.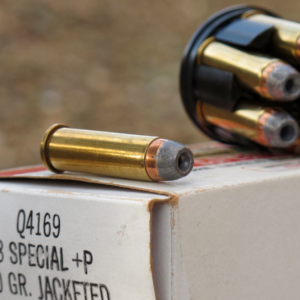 This is an interesting look at the history behind the most popular .38 special load in the early 1980s. I remember when my father's police department changed to this load when I was a young kid. As ballistic gelatin was not regularly used 30 years ago, I watched as the officers shot water soaked phone books to test the penetration and expansion of the loads.
Check out this article for a more modern bullet test. The 165 grain .40 Federal HST round is a top performer in the caliber.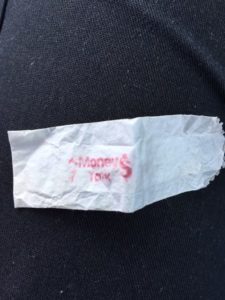 I've written quite a bit about the opioid crisis in this country. Here is a useful article explaining "heroin math" and why opiate pill addicts switch to heroin. It's simply a way to get the exact same high at a far cheaper price.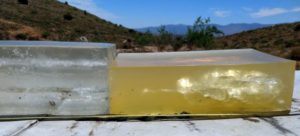 This is a very important article to understand before one relies on ballistic gelatin tests to choose a bullet for self defense. Three things to note:
Ballistic gelatin is not flesh, organ, or bone. It is a tissue simulation. A bullet hitting a gel block is likely to look very different from a bullet pulled out of a human body. In general, bullets pulled out of bodies most closely approximate the bullets shot through heavy clothing or four-layer denim into the gel block. Gelatin is best used not to predict a particular bullet's performance in flesh, but to compare its performance to another bullet.
The "Clear Gel" that so many YouTube stars use for their tests is not the same as ballistically calibrated gelatin. Bullets generally travel deeper in clear gel than they do in properly calibrated ballistic gel or in human flesh.
The "hydrostatic shock wave" seen in gelatin does not happen the same way in human flesh. Depending on the load, you would generally need somewhere between 2000 and 2500 feet per second velocity to see hydrostatic shock causing tissue damage in humans. That doesn't happen with pistol rounds. When evaluating pistol bullets in gel, just use the permanent wound cavity. That's all that will be present in a handgun wound against a real human.
Do you have an AK rifle? Do you know how to adjust its sights? This article will explain how to do it if you don't know. The hammer and punch method will work fine, but a simple $10 sight adjustment tool will make your life much easier.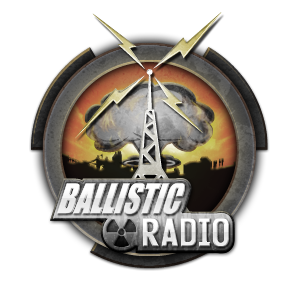 Those of you who teach beginning shooting and gun safety classes need to listen to this podcast. Kathy Jackson has some very unique ideas with regards to training females and novice shooters. In this interview, she mentioned some ideas that I've never heard before. It's worth a listen.

This is a very curious case study in social violence. This family was driving in Brazil and misunderstood directions. They ended up in a gang controlled favela. A drug gang shot up their car and the mother ended up with a bullet wound before they were able to escape. It's important to understand that this wasn't a "random" gang shooting. It wasn't a robbery either. The gang members did not take anything from the family.
No, this was pure social violence. Take a look at this link from Rory Miller explaining the difference between social and asocial violent crimes. What happened here is more similar to the idea of the "educational beatdown" than any other motivation. How do I know? This quote explains it all:
"But due to a mix-up they were directed to the slum – and were challenged by an armed gang.
When Mr Dixon refused to heed their demand to turn back, they fired a volley of bullets, one of which hit Mrs Dixon in the stomach."
Social violence almost always comes with a warning. In essence, the drug gang was telling these folks "You don't belong here. Get out." When the husband refused, the gang took that as a challenge to their authority and broke out the pistols to punish the infraction.
It's dangerous to attribute your own values and morals to the members of a criminal subculture who do not share your worldview. Travelers need to understand this concept well in order to stay safe. There are some places where tourists are not welcome. Open air drug markets (which are the mainstay business in the favelas) are an example of such places. There are many others. Pay attention to how people react when they see you. If you are greeted with scorn, disdain, pointing, insults, and the shaking of heads, it's time to get out.
Just because you would never shoot a lost tourist who mistakenly drove down your street does not mean that the locals will afford you the same consideration.
For more information on this topic, I highly recommend reading Rory Miller's books Facing Violence and Conflict Communication. You should also read Marc MacYoung's book In the Name of Self Defense. Both of these authors are at the top of the heap with regards to researching how social violence occurs. Pick up these books. Your combative education isn't complete until you internalize the message these authors are trying to spread.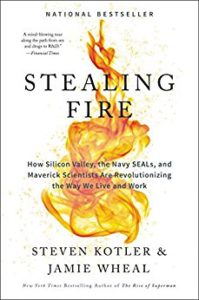 What I'm reading….
This is an absolutely fascinating book covering the science behind ecstatic experiences, what effects those experiences have, and how to generate them in your own body. This is the future of learning and performance enhancement. Kotler is on the cutting edge in the field of performance enhancement psychology. I can't think of a single person who wouldn't get significant quantities of useful information from this book.
I haven't finished it yet, but so far, it's earned a relatively rare five-star evaluation from a person who reads about 12 books a month. I probably only give out five-star ratings to 1% of the books I read. So far, this one looks like I'm going to beawarding another one.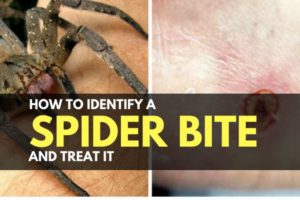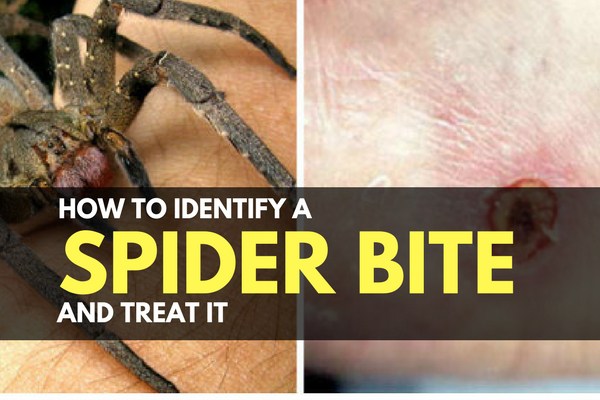 A good review of the different types of venomous spiders you might encounter and what types of symptoms their bites might create.
It's also important to note that most people seeking medical attention for "spider bites" have not been bitten by a spider. Most commonly, they have a skin irritation that has been infected with MRSA bacteria. This misidentification is so common that medical professionals have been trained to ask "did you actually see the spider that bit you?" If the answer is "no," it's probably not a spider bite.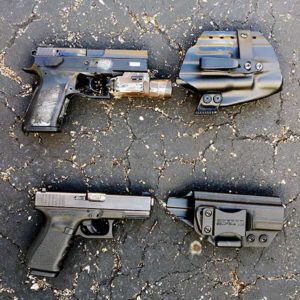 The guys at Cap City Outfitters have the right idea.
An important reminder here. Are you watching peoples' hands?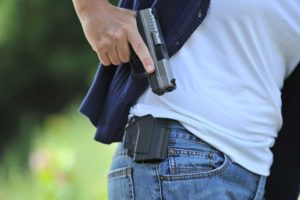 A review and comparison of the four largest self defense insurance plans available.
Some of the above links (from Amazon.com) are affiliate links. If you purchase these items, I get a small percentage of the sale at no extra cost to you.