Knowledge to make your life better. If you have some free time, check out some of these links this weekend.

An informative dissertation on the AK family of rifles.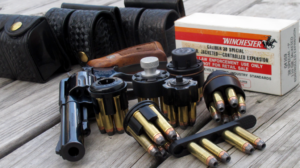 School is in session if you want to learn about the historical evolution of revolver speedloaders.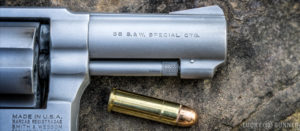 Tamara Keel pens a good history of the .38 special cartridge. I promise that there will be things in this article that you didn't know. Read Part Two as well.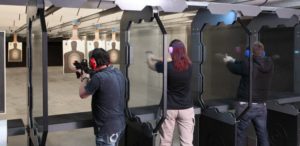 Some good drills for those of you who can't draw from the holster at the range where you shoot. Read Part Two as well.
Another quality reference for this topic is Claude Werner's ebook titled "Indoor Range Practice Sessions." Claude details 24 different shooting drills and qualification courses that can be adapted to restrictive indoor range policies. I bought the book and have been working through one drill a week with my backup weapons. It's an excellent resource.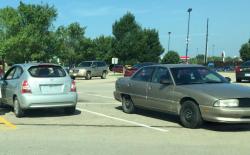 I really like the idea of "improving your position." I also like Craig Douglas' version of an after action scan that involves a hard movement in a 90- degree arc to change positions rather than staying rooted in place and looking behind you for additional threats.
When I teach this in my force on force classes, I have my students ask three questions after they shoot (at) a bad guy?
"Did I hit him and is he out of the fight?"
"Does he have any friends I need to shoot?"
"How can I better my position?"
This "bettering" could be getting cover from the bad guy. It could be running away. It could be preparing yourself for police intervention. There are almost always things the tactician can do to improve his position in some manner.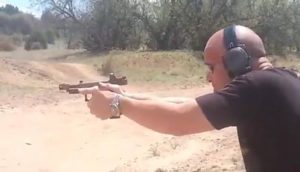 "To present an analogy, imagine a boxing school that never allows the students to do anything more than practicing moves in front of a mirror or hitting a heavy bag. The students look great, and boy they sure can make that bag sound off, but the entire notion of doing it outside in the parking lot on someone's head is totally foreign. Or better yet, a swim coach that was a great Olympic swimmer telling his students that all they really need to do is want to win the race and that their attitude will get them through as they practice their swimming strokes on specially prepared swimming benches that seek to replicate water. Sounds ridiculous doesn't it? But that is exactly the state of modern American gun training. They are boxers that don't box and swimmers that don't get wet."

Watch the latest ISIS propaganda video. Videos like this help convince young, disaffected Muslims to join the jihadi cause.
This video focuses on jihadi "sniper" shots. It useful to study their tactics. It's even more useful to see people's reaction when they are hit by surprise rifle fire. Those rifles aren't the death rays that most folks expect them to be.
The tracer rounds bouncing off the target's face at the 3:00 and knee at the 9:00 mark are quite interesting.
Lessons learned. Avoid silhouetting yourself against the horizon.
An even longer video of ISIS shooting at Egyptian targets is HERE.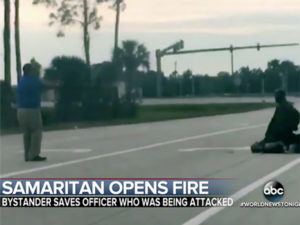 Massad Ayoob discusses some cases where armed citizens have rescued cops in danger. If you like these types of stories, seek out Mas' older book The Ayoob Files. The book provides complete narratives of more than a dozen defensive gun uses. It's riveting reading and worth tracking down, even though it is no longer in print.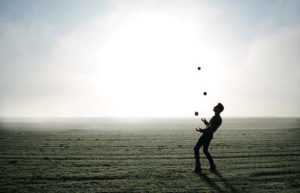 Some good information about how a small-time hustler operates.
This is a truly amazing resource. The website is a repository of free books published in the 19th and early 20th centuries. There are hundreds of books on the site and all are non-fiction resources to improve your self reliance. In a future collapse without access to modern conveniences, it may be useful to re-learn "the old ways."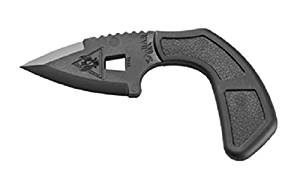 Ka-Bar recently introduced a polymer version of the popular TDI fixed blade knife. I have an early prototype of the design and I like it a lot. This will be very useful for those of you who frequent areas with magnetometers. Take the chain off the sheath and this one won't set off any metal detectors.
A different perspective on handgun malfunction clearance.
An AR-15 "pistol" with a LAW folding stock adapter and a stabilizing brace is my travel gun. It fits in a laptop case, but gives me the firepower and accuracy of a rifle. This article gives you all the info you need to buy or build one of your own.
If you really geek out on short barreled firearms, you might also want to read the paper from Harvard Law titled "Half Cocked: The regulatory framework of short barreled firearms." (opens to word document).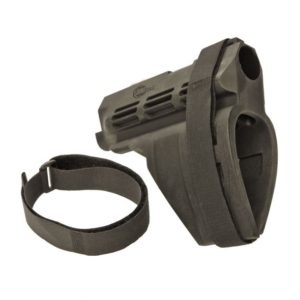 Speaking of AR-15 "pistols," all of my friends on Facebook are posting about how happy they are with new ATF opinion letter with regards to pistol "braces." As the owner of a braced "pistol." I too am happy.
But not everyone believes in a happy ending. Here is a dissenting opinion to challenge your thinking a bit.
This is an interesting discussion. I've had the pleasure of fighting people both as a lean dude and a fat dude. There is a difference. For the first 10 years of my police career, I weighed a lean 200 lbs. and ran around 10% bodyfat. I was a dedicated Crossfitter, both strong and aerobically fit. Later on, I decided I wanted to powerlift. I got my bodyweight up to 265 lbs. At that weight I was 16-17% bodyfat. My deadlift grew to 635 lbs and I could press 315 lbs over my head. I was incredibly strong, but I lacked mobility and endurance.
I fought people (for real) and trained martial arts at both weights. While at my heaviest, I couldn't go five rounds in the boxing ring, but I could do things like pick people up and throw them through walls. There is an incredible difference between what happened when I grabbed someone at 265 than when I grabbed the same person at 200. The strength and mass was an incredible advantage in a fight…so long as the fight didn't go longer than about a minute. Fortunately for me, all my fights on the street were over quickly and my lack of "gas" was never a factor.
While I liked having "fat guy" strength, it negatively affected my life in other areas. I couldn't hike, mountain bike, run, or do other things I like to do. Now, I've settled on a middle ground. I weigh 235-240 and have about 12% body fat. I'm probably 85% as strong as I was at my heaviest, but now I don't run out of wind nearly as quickly.
You'll have to decide what's best for you. Don't use this video as a justification to eat Twinkies all day and stay fat. Please note that even the "fat guys" in the video had incredible levels of skill and dedication. Merely being fat, without having lots of strength or skill does not help you win a fight.
"Self-defense is more art than science. Your "artwork" will be different from that of everyone else. Train, practice, learn, and remember that your ultimate weapon is your mind. If you're not thinking and acting, then all you're doing is reacting, which means the threat is in control. The only thing you can control in a fight is what you do, so make sure to practice so that you can apply your skills efficiently, safely and under all types of conditions."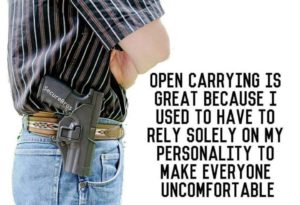 And I thought open carry was supposed to deter crime….
Not so much.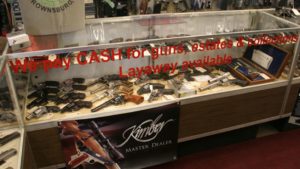 I've probably purchased more than 100 used guns in my life. I can only remember two that didn't work properly. I actually have found that new guns from the factory have been more likely to be broken than the used guns I buy. If you do get a lemon, here's what you can do.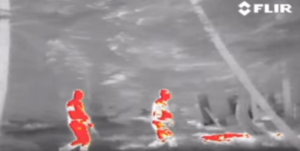 For any of you who are interested in defeating thermal imaging devices.
A good reminder of how random, fast, and violent some attacks are.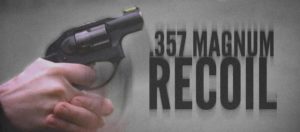 A neat experiment shooting different .38/.357 magnum loads through a couple different guns on the same qualification test. The author is attempting to quantify who much the .357 recoil reduces performance on the test.
This is something everyone should do for themselves if you carry a .38 or .357 revolver. For me, the.357 mag in a J-frame or Ruger LCR is a no go. I'll stick to .38 loads in that platform. When you go up in size to a snubby model 19 K-frame .357 or Ruger SP-101, I might consider carrying the .357 mag rounds. It really depends on the shooter's ability.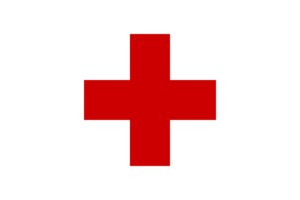 A large number of free downloadable medical resources to further your education. You might also want to look at my article about The Best Free Medical References on the Web for a few more titles.
Speaking of medical issues, lots of folks have anxiety. What will those folks do if they can't access their pharmaceuticals? This article may provide some options.
* Some of the above links (from Amazon.com) are affiliate links. If you purchase these items, I get a small percentage of the sale at no extra cost to you.