Knowledge to make your life better. If you have some free time, check out some of these links this weekend.
Arm yourself with knowledge. Are you a CCW permit holder who wants to learn more about protecting yourself? Tim lists a very complete list of references to find the information you need. Everyone interested in self protection will find value in Tim's book, forum, and website suggestions.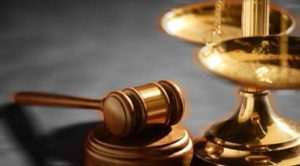 This is an important case for all you cops out there, even if you don't work in the affected Federal Court District. For the simpletons, this is how it works: When a moronic cop utilizes a weapon in an inappropriate manner, the courts limit all cops' ability to use that same weapon. Now the court has said "If a person is not creating "an immediate safety risk," officers aren't allowed to shock him with a Taser."
That is directly because all of you fat, lazy, and unskilled cops allow the Taser to take the place of your properly used hand to hand skills. This case was a mentally disabled man holding on to a sign post. There were two cops and two security guards on the scene. You're telling me that four of them couldn't pry his hands from the post without using a Taser? Despicable.
This is what cutting police training leads to. Huge violations of citizens' rights resulting in overreaching court restrictions on useful technology. You reap what you sow.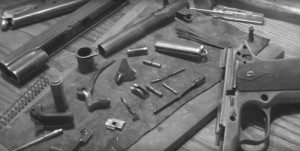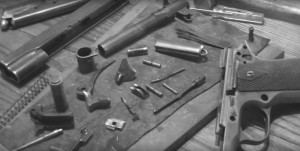 I know there are some of you out there who own 1911s, but don't know how to break them down for a proper cleaning. If that describes you, please take the time to watch this short video and correct your issues. While you are watching, check out this video about how to strip an HK91/G3 rifle. I see these guns being carried by a lot of third world military personnel. It would be useful for travelers to know how this rifle works.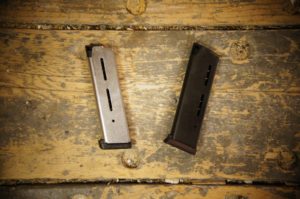 Speaking of 1911s, the biggest problems I see with those guns in my classes is when their owners use shite magazines. I don't use my 1911 very often, but when I do I use original Colt mags and Wilson Combat mags. They have worked well for me. Caleb shoots a 1911 way more than I do, so I'd trust his recommendations as well. Besides staying away from Mec-Gar like he suggests, I would also stay away from any magazines made by Pro-Mag. I've never found any of those mags to be reliable in any gun I've used them in.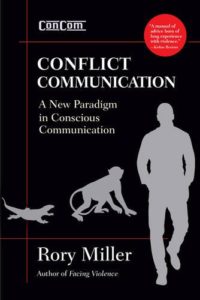 Having knowledge is different than being smart. The rare trainer will have both. Read Rory's book Conflict Communication. It will make you both smarter and more knowledgeable.
Many of you are fearful of traveling to South or Central America because you mistakenly believe the countries in that region are "unsafe." That's not exactly true. Here's a good article covering the murder rates in Latin American countries.
For comparison, the 2014 murder rate for the city of Chicago was 15.1/100,000. That means you are less likely to be murdered in 11 Latin countries than you are in Chicago. Many of you have been to Chicago and come back alive. Why don't you try one of these beautiful countries for your next vacation?
Where will I be traveling this year? You guessed it, El Salvador. It's the only Central American country I haven't yet visited. Want to bet I'll make it back alive even after visiting the most dangerous country in the world?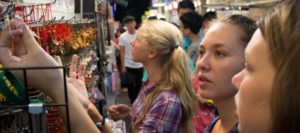 Speaking of travel, read my friend Rand's post about the travel benefits he is attempting to impart to his three teenage daughters in their year-long trip around the world.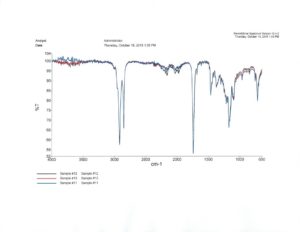 Are you a fan of frog lube? Does it matter to you that it is actually a blend of light vegetable oil with a wintergreen scent added? How about if it is functionally identical to both Seal1 and roller coaster lube? Don't believe the hype.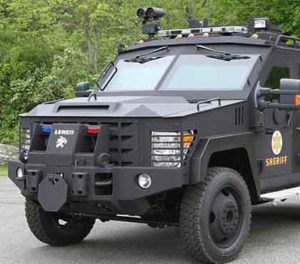 Lots of folks seem spun up about cops with "tanks." I'm generally against the militarization of our police force as well, but the armored vehicles that SWAT teams use in dangerous situations are not tanks. They are merely armored cars…you know, the same thing that you see when the Brinks truck picks up money at the grocery store. These aren't "weapons of war against the civilian populace." Please remove your tinfoil hats and read this article. These vehicles are critical for rescuing people (the civilian populace with whom we are at war) from hostile gunfire.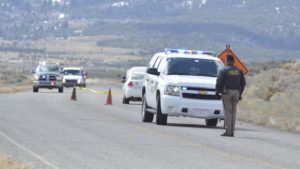 One more police article for this post. As I've said numerous times before, good cops are leaving the force at an alarming rate. Every cop with other job options I know who isn't nearing retirement age (and locked in by the golden handcuffs of a pension) is leaving the profession. That leaves the folks who have no other options to do your police work. You'd best be able to take care of yourself, because the remainders don't care about you and aren't skilled enough to be able to protect you even if they wanted to.
If you are interested on more info on this topic, I would highly recommend listening to this podcast with Sam Harris interviewing Scott Reitz, a man who spent 30 years on LAPD, most of that time in SWAT. It was a fascinating interview. When you are finished with the interview, pick up Scott's book The Art of Modern Gunfighting.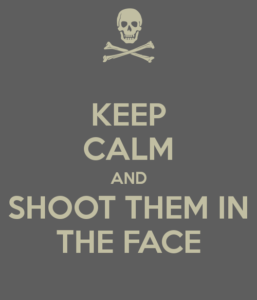 I can't say I disagree with anything Gabe writes in this article. I've been practicing a lot of face shots lately. You'll also want to check out this article from Gabe about how to zero your handgun so that you can cleanly make the face shots you need to make.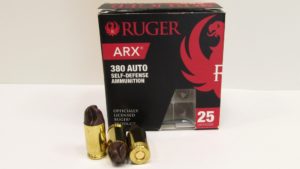 Fluid shock waves that damage additional tissue do not occur until the bullet velocity reaches 2000-2500 feet per second. The .380 auto round does not reach that velocity. Remember, gelatin is not real tissue. What appears to be damage from fluid shock in the gel test would not be present in human tissue. This bullet is a gimmick. Don't use it.
The last of Larry Lindenman's four-part series on communicating with criminals when it is "too soon to shoot yet." This segment covers how to safely order the criminal into a position where he can be held at gunpoint for police arrival. The entire series is a must read for any armed citizens or police officers.
I love kettlebells and I love deadlifting, but I rarely use kettlebells for deadlifting. Most folks don't have heavy enough kettlebells to make it challenging enough for the deadlift. Here are a couple of quick tricks that will let you still get a good deadlift workout even if your kettlebells are a little light.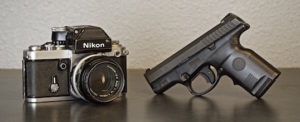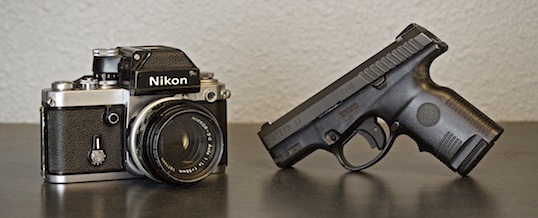 "Then look in the mirror and ask: "do I really want to be an enthusiast, or just learn how to better defend myself and my family?" They're two different paths that don't necessarily intersect."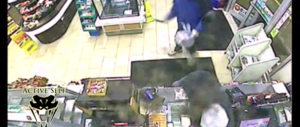 For folks who can't carry guns, I like to recommend carrying a large Maglite flashlight for self protection. Unless you are a strong man, I recommend the five or six C-cell battery version over the D-cell model. Whacking someone a couple times in the head with a stout aluminum flashlight is a pretty reliable fight stopper.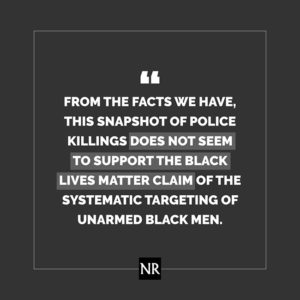 My friends from outside the USA often ask me "Why do cops in the USA shoot so many people?" The answer is that we deal with violent and irrational people who are trying to kill us or someone else. Take a look at this National Review study on all the police shootings across America last month. Read the short narrative on each case. Sure, there are a couple of shootings that look unjustified, but in almost all of them, the cops were being attacked by an armed criminal at the time of the shooting.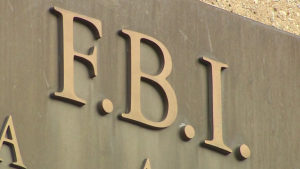 Read the details of this active killer plot. I constantly stress that active killers are adapting their tactics to police and armed citizen response. This guy had plans for three people to shoot up a Masonic lodge in Milwaukee.
He planned to use automatic weapons equipped with silencers. Silencers (suppressors) have never been used in an active shooter event here in the USA. Their use would increase response times by reducing the number of "gunshot" calls made to police and reducing the cops' abilities to locate the gunman by sound. If you are planning to "run to the sounds of the guns," you'd better rethink your plans. Think about how you would locate the killers without relying on the distinctive sounds of gunfire.
Another unique element of the plan was that two of the shooters would do the killing while a third shooter would be left at the main door to shoot responding officers. Have you thought about this possibility? How would you deal with a barricaded gunman firing shots at you as you attempt to make entry? Could you have one officer tie him up with cover fire while you sent other responders to an alternate entry point? That violates the "stay together" approach taught in most active shooter response courses but would be absolutely necessary in this case.
If you were able to split forces and execute a flanking maneuver, would you have the breaching ability to get into a locked door? More importantly, once inside, would you send officers to the front to kill the lookout or into the building to stop the shooters? Can you do both at the same time?
A simple strategy shift creates all kinds of questions for responders. If you aren't asking (and answering) these questions, you aren't prepared to handle this type of event.
If you would like to read more articles like this one, please sign up for my email updates.
* Some of the above links (from Amazon.com) are affiliate links. If you purchase these items, I get a small percentage of the selling price.