Written by: Greg Ellifritz
Since I don't have TV in my house, I spend a lot more time reading than the average American. I have more than 400 websites programmed into my RSS reader. On the average day I scan about 1200 articles in my feed. I deeply read more than 100. You can guess that my feed in recent weeks has been almost completely full of Covid-19 articles. I've been reading an insane quantity of material with regards to the virus and its likely future consequences.
There are lots of good coronavirus articles out there on the internet. With that said, I don't want to share the articles that everyone else is sharing, doom and gloom porn, or wild speculations. Instead, I will share the truly unique and valuable pieces I find while scanning the internet.
Check out the links below to learn something new. These are the most informative pandemic resources I have seen in the past few days.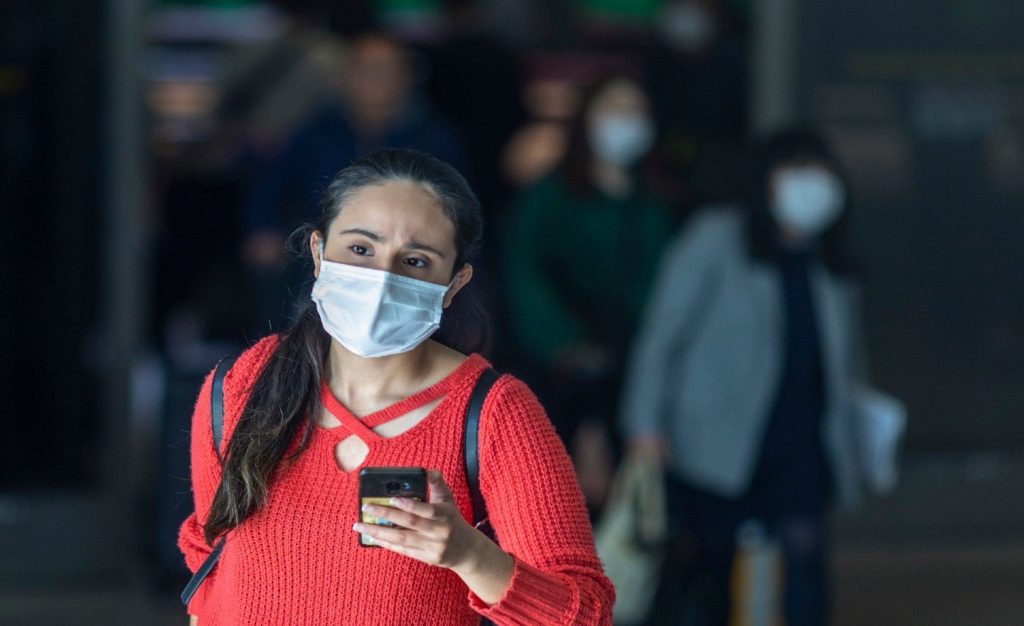 This mask stuff is becoming ridiculous. The latest recommendations from the WHO (from last week) are that non-symptomatic people should not be wearing masks in public.
The CDC disagrees.
Our governor mandated that most employees of retail businesses or food service operations be required to wear a mask.
Whose direction should you follow?
Why can't we all be adults and admit that we just don't understand a whole lot about this stuff yet? If the world's top scientists can't agree on this practice, paying attention to what your kooky Facebook friend shares may not be best practice.
I think each person should individually follow his own path. If you are called to wear a mask out of concern for others' safety, by all means wear your mask. I don't think government should mandate anything regarding masks until they have a whole lot more data upon which to evaluate the relative utility and dangers involved for those who wear them.
For an excellent illustration about why masks aren't very effective, take a look at this short video. It's clear that most masks will not prevent aerosols from moving through.
For links to more studies on the topic, read Stop Forcing People to Wear Masks Over COVID-19 Fears.
Want even more confusion? Read Face-Masks-For-All Is Not Scientific; But What's the Harm in Wearing One Anyway?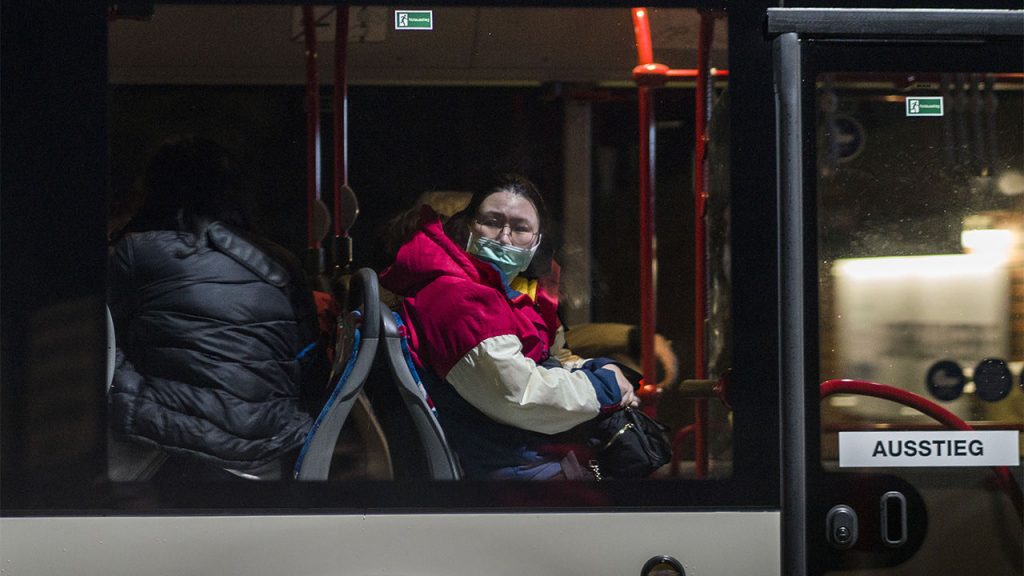 Did you know that there is zero scientific evidence that an asymptomatic individual can spread the coronavirus? The assumptions upon which we've based our lockdowns are completely erroneous. The "evidence" of asymptomatic spread was based on a single report that an asymptomatic woman spread the virus to four other people in a business meeting. It turns out that the woman did actually have symptoms before the meeting.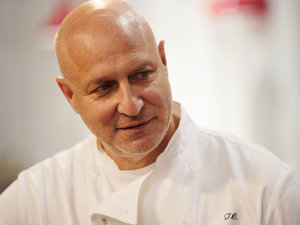 "There should have been a way to move food around the country. There should be a plan for this. And see, this is the problem when you decide that you want to shrink government down, to the size that you could "drown it in a bathtub" — that's the old Grover Norquist line. All these years, we keep getting spoon-fed that big government's bad and we don't want big government; it's too intrusive and it gets in the way of our freedoms. But we don't want big government, we want smart government. Smart government that has plans in place when something like this happens. They know what to do. They don't deny it's happening. They don't sit there and pretend that somehow it's all going to go away. No, you have a plan to act. And so this is what we need to do.
We have enough food in this country. We produce enough food in this country. We need a plan to divert that food, get it to where it needs [to go]."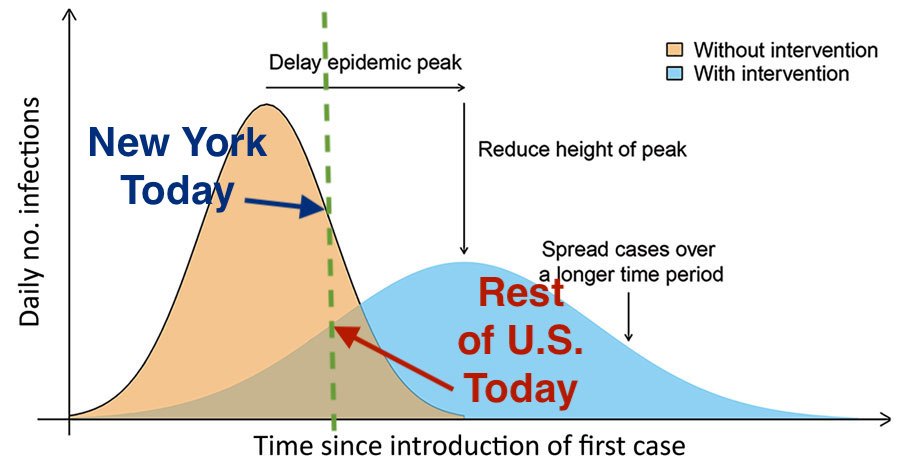 I think it's important to understand this graph and the consequences of opening things up. We will have more deaths. That's not a failure. That's what's supposed to happen.
Michael Bane continues to moderate excellent pandemic content.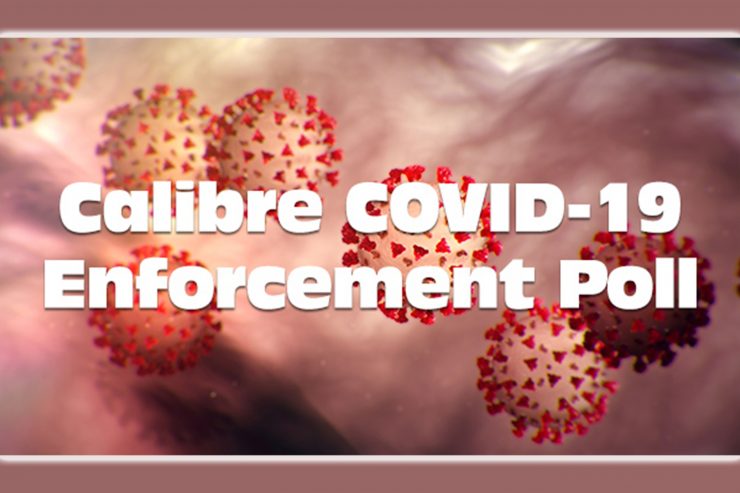 What cops think about enforcing Coronavirus orders.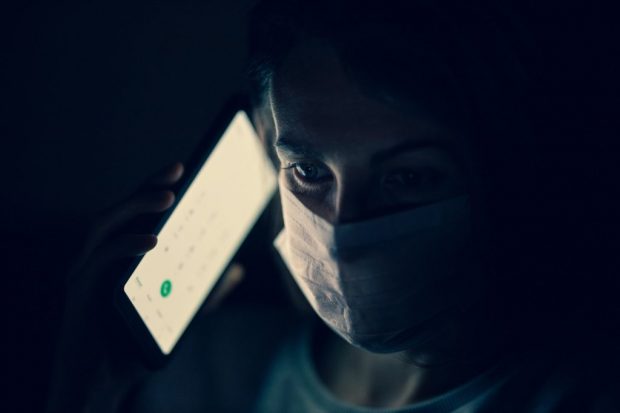 I think there will be a lot of discussion about "contact tracing" in the future.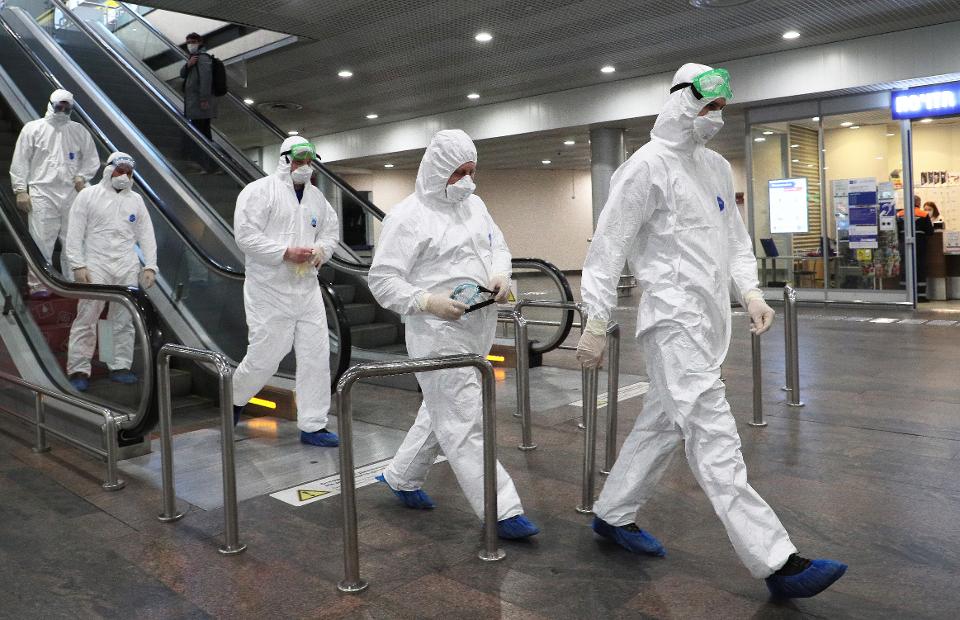 An ugly view of the future of air travel. I honestly didn't think international air travel could get worse than it was recently. I was wrong. It can get much worse.
A couple of additional comments before you go…
About a month ago I started noticing some strange statistics with regards to this site's page views and advertising revenues. Page views have gone up dramatically (30%) during the pandemic. Despite the big surge in visits, my ad revenue has taken a massive hit. Almost 50% less ad revenue per day despite many more visits.
The trend is continuing. Last week I had the absolute worst revenue day I've ever had in the three years I've had paid ads on the page. The initial hit was big, but this thing is far from being over. I'll probably hit a new record low revenue day next week. The trend has been gradually downward with no signs of recovery since the pandemic was declared.
What's going on? I started digging a little deeper. I found out that advertisers don't want their products to be associated with the coronavirus or COVID-19. Many won't place ads on pages that discuss anything at all about the pandemic. This article explains some of the advertisers' thought processes.
My content for the last couple months has been heavily weighted to providing you all with the best information I can find on the virus. That strategy is killing my ad revenues.
I'm not writing this to complain about the ad money that I am losing. Instead, I want you to understand the consequences of this worldwide issue.
We will see less information coming out about the virus from independent sources in the future. The big news sites aren't nearly as affected, but many independent bloggers will stop posting content that harms their financial bottom line. I worry that we will lose a prime source of objective information and analysis during a time when we all need that information the most.
I will keep providing good information despite the revenue drop. Please remember to support the people who provide you with the high quality content that you prefer to consume.