Written by: Greg Ellifritz
Since I don't have TV in my house, I spend a lot more time reading than the average American. I have more than 400 websites programmed into my RSS reader. On the average day I scan about 1200 articles in my feed. I deeply read more than 100. You can guess that my feed in recent days has been almost completely full of Covid-19 articles.
There are lots of good articles out there. With that said, I don't want to share the articles that everyone else is sharing, doom and gloom porn, or wild speculations. Instead, I will share the truly unique and valuable pieces I find scanning the internet.
Check out the links below to learn something new. These are the most informative pandemic articles I have read in the past few days.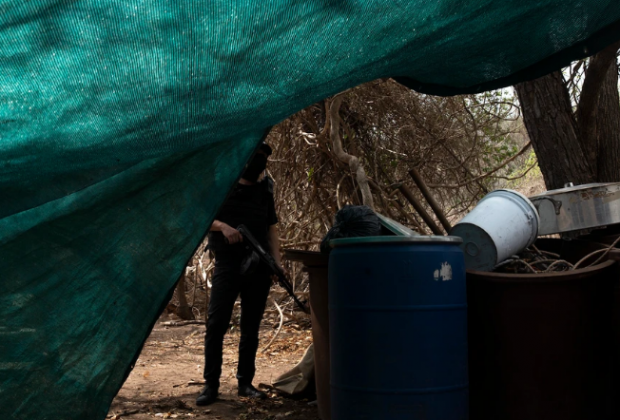 A detailed look at the role Mexican drug cartels play in supplying heroin, fentanyl, and methamphetamine to American drug users.
The bottom line is that the coronavirus is limiting shipments of the precursor chemicals in the manufacture of fentanyl from China to the cartels in Mexico. That is making the price of heroin go up. The heroin addicts I deal with at work almost exclusively rely on theft to obtain money to get their fix. When drug prices go up, the users have to steal more stuff from people like you to get their daily dose.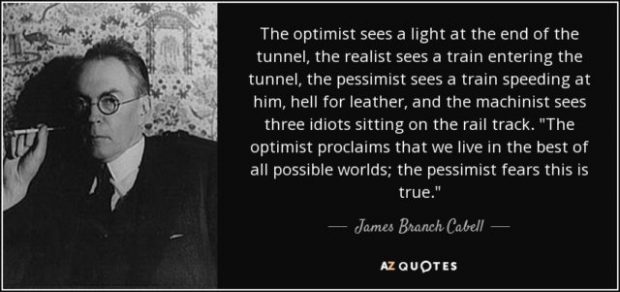 "Your survival depends on your ability to shift gears, move out of one paradigm into another, real quickly. Our current culture places a high value on the question, 'Why?' As in, 'Gee, I wonder why that didn't work…' as in the closing words of your life. "Why" is only interesting if it can teach you something for the next time, and that implies you'll survive the present encounter, which you can only do by ignoring the 'Why.' When you're in a chaos system — and Nature, violent attacks, combat, pesky hurricanes, [add 'pandemics' here] etc. are all classic chaos systems…we triumph not by following the well-worn path, but by abandoning it."

"Even under severe social distancing scenarios, it is likely that the health system will be overwhelmed, which is indicated to happen when the portion of the U.S. population actively infected and suffering from the disease reaches 1% (about 3.3 million current cases).7 More severe mitigation efforts do push the date at which this happens back from 6 months from now to 12 months from now or more, perhaps allowing time to invest heavily in the resources needed to care for the sick. It is clear that to avoid a health care catastrophe as is currently being experienced in Italy, prolonged severe social distancing measures will need to be combined with a massive investment in health care capacity.
Under almost all of the scenarios considered, at the peak of the disease progression, between 10% and 20% of the population (33 – 66 million people) suffers from an active infection at the same time."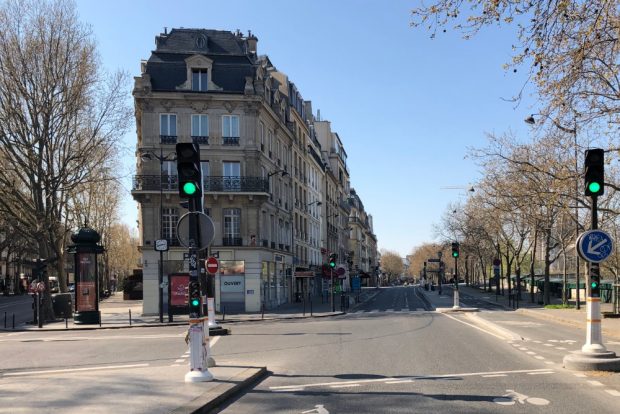 A look at the realities of the quarantine in other countries.
Pay attention to these guys.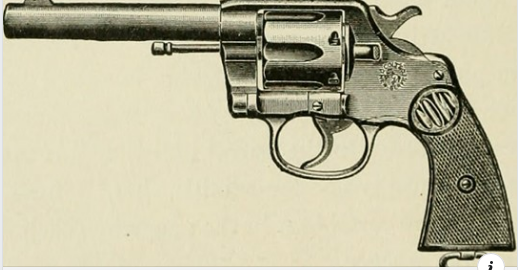 How the pandemic and quarantine might affect the firearms and ammunition market in the coming years. Most of his predictions make good sense to me. Position yourself to benefit when these prognostications become reality. For what it's worth, I don't think these predictions are correct:
"Once the urban gun shops have sold out, then buyers will travel further out into the suburbs and even small towns, and wipe out those inventories. Low gas prices will facilitate this."
I think the suburban stores will sell out first. People in the suburbs have more disposable income to buy guns than folks in the inner cities. I think the urban downtown gun store may be a place where you can unexpectedly acquire some of the guns or ammunition that simply isn't available at your mobbed suburban gun shop.
"To get around state restrictions, there will be renewed interest in pre-1899 cartridge guns — but not in muzzleloaders. Many of those buying replica cap & ball revolvers will be doing so with the intention of doing cartridge cylinder conversions."
I really can't imagine that people who have no interest in guns today will suddenly want to acquire either temperamental old guns or cartridge converters for black powder guns. To do either requires some special subject matter knowledge that isn't commonly displayed by people who until now have never even owned a gun.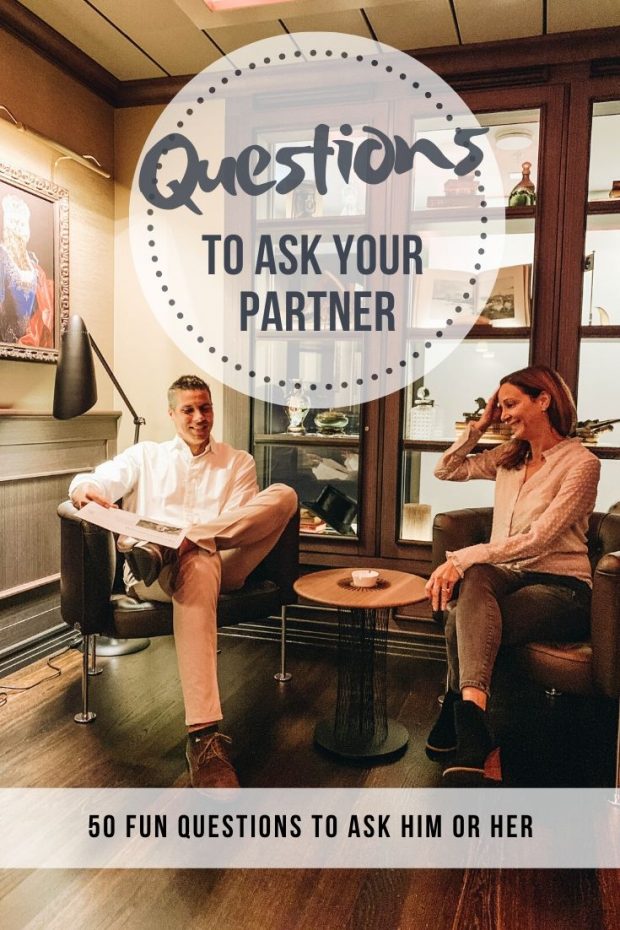 As people spend more and more time locked up in their houses with one another, entertainment becomes essential. I like deep conversations generated by questions like this no matter if they are directed towards your partners, friends, or family members.
I agree with Paul here. Lots of folks are looking at the next couple weeks. Let's be honest. Even if you run out of Pop Tarts and toilet paper, you'll probably be able to survive at home for the next couple weeks. What about farther down the road?
Paul's book Pivot Points is a good reference for developing a culture of preparedness. He has reduced the price of the Kindle version of the book to $2.99 during this crisis. Lisa Bedford, author of Survival Mom has also reduced the price on her Kindle edition to $1.99. If you've felt unprepared for this pandemic quarantine and want to improve your preparedness for future events, I would heartily recommend both books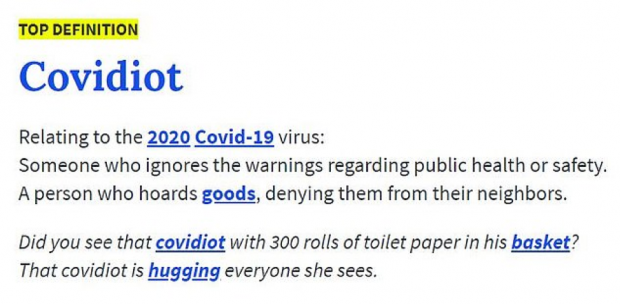 Dr. Darcie Dixon is a behavioral economist friend who has been writing some interesting pieces on the psychological reactions we've seen during this pandemic. In this piece she describes the psychology behind what makes people ignore widely recognized social isolation and physical distancing advice. She also offers some hints for what you might be able to do to better convince folks to take the event more seriously.
You may also like her piece On the Power of Positivity.
And for a little final comic relief…
A couple of additional comments before I let you go…
A few days ago I started noticing some strange statistics with regards to this site's page views and advertising revenues. Page views have gone up dramatically (30%) in the last couple weeks. Despite the big surge in visits, my ad revenue has taken a massive hit. Almost 50% less ad revenue per day despite many more visits.
What's going on? I started digging a little deeper. I found out that advertisers don't want their products to be associated with the coronavirus or COVID-19. Many won't place ads on pages that discuss anything at all about the pandemic. This article explains the advertisers' thought processes.
My content for the last couple weeks has been heavy on providing you all with the best information I can find on the virus.
That strategy is killing my ad revenues. I'm not writing this to complain. I'm letting you know because this is a worldwide issue. We will see less information coming out about the virus from independent sources in the future. The big news sites aren't as affected, but independent bloggers will stop posting content that harms the bottom line. I worry that we will lose a prime source of objective information during a time when we need that information the most.
I will keep providing good info, in spite of the revenue drop. Support the people who provide you with high quality material.
Some of the above links (from Amazon.com) are affiliate links. As an Amazon associate I earn a small percentage of the sale price from qualifying purchases.
If you would like to further support my work, head over to my Patreon page.