Knowledge to make your life better. If you have some free time, check out some of these links this weekend.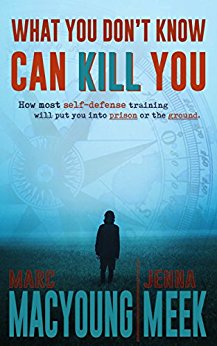 Marc MacYoung discusses Peyton Quinn's five rules for preventing an attack. This is important advice.
1) Don't Insult Him
2) Don't Challenge Him
3) Don't Threaten Him
4) Don't Deny It's Happening
5) Give Him A Face Saving Exit
"The word 'Mother****er' plays no part in de-escalation"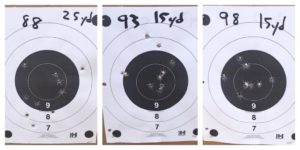 A challenging course of fire that served as the FBI's qualification test until a few years ago.
If you have a plate rack, here are a few more shooting drills to try.

Lucky gunner does some ballistic gelatin testing of Federal's new HST .38 spl load.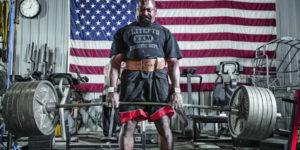 Good tips to better perform my favorite exercise. You shooters should look at tips #4 and #5 for exercises to improve grip strength.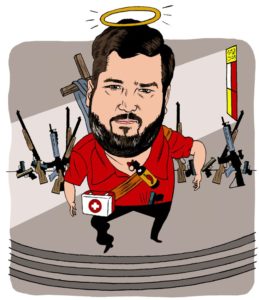 If you aren't watching John's narrated videos at Active Self Protection, you are wrong.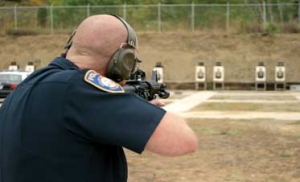 Good information from Jeff Chudwin about zeroing an AR-15 rifle. I personally use the 50 meter zero for my work AR rifles for the same reasons that the author recommends the 100 meter zero.
"Ultimately, celebrating or even just accepting your own mediocrity is embarrassing. I've lost count of all the men I've spoken to with this ridiculous physique who work in an office all day, go home and eat a few thousand calories and play video games then wonder why they're so unhappy with themselves. Your life's purpose should be the constant pursuit of becoming your best self. Get your shit together and become the man you have the potential to be."
Celebrating mediocrity in any field of interest is deplorable. While this particular article is about physical fitness, the lessons apply to many other aspects of your life as well.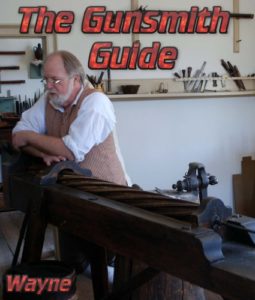 A recently picked this book up when it was free for a couple days. Having finished it, I think it has a lot of value for you hobbyist gunsmiths. It provides a bunch of tips for almost every type of gun repair and think it's well worth the $3.99 price tag.

For my police friends looking for a little in-service legal training update, this case might be a useful one to read. It covers handcuffing of juveniles.
"SRO Dolgos handcuffed a calm, compliant ten-year-old who was surrounded by multiple adults in a closed room for hitting another child three days earlier. Although not injured by the handcuffing and only being handcuffed for 2 minutes, the lower court and Circuit Court ruled that handcuffing a minor under these circumstances was an excessive use of force. The Circuit Court ruled, however, that E.W.'s right not to be handcuffed under these circumstances was not clearly established at the time it occurred. Dolgos, therefore, had qualified immunity. "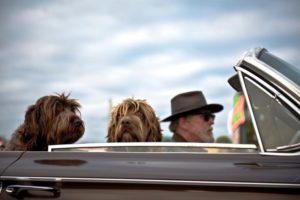 Some very valuable resources for all of you pet owners.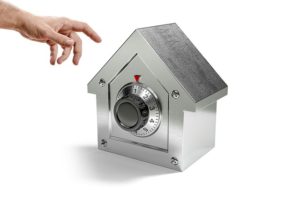 "If you approach your home security in a comprehensive manner, you'll have notice of a potential threat long before he's standing over your bed with a butcher knife. You'll have given yourself a window of time to respond appropriately. You'll be able to positively identify a threat, move into a defensible position, retrieve your defensive firearm, and summon help. You'll also dramatically reduce the potential of shooting someone who really doesn't need to be shot.
Like your spouse, child, or neighbor."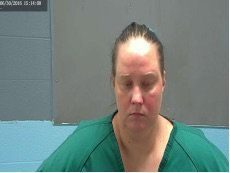 "The messages for aware practitioners of self-protection are that there is no reliable and intrinsic brake on the behavior of Violent Criminal Actors, and that to rely on one, in the absence of any other strategy, is to choose victimization beyond our imagining."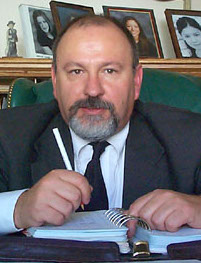 An excellent article from the Armed Citizen Legal Defense Network about the legalities of third party protection.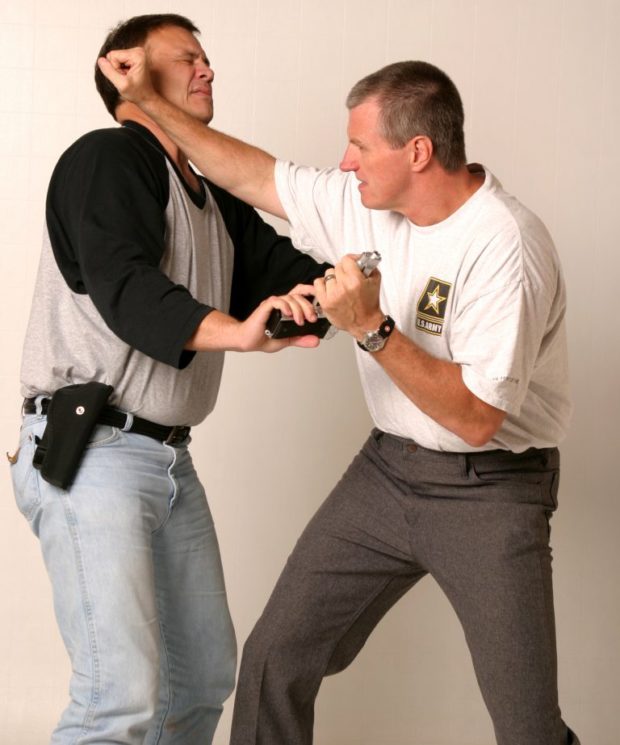 It's not enough just to be able to strip a gun from a criminal attacker. You should also know how to use it should the fight continue.
Dr. Sax discusses one of the negative consequences of our fame-driven society and gives some excellent strategies for avoiding the "Great Disappointment."
"What counsel can I give that young person?
I begin with: reality. Recognize that life, for most of us, is a series of disappointments, with long stretches of boredom in between. And then you die. So you must find joy and meaning in the life you have right now. Don't pin your hopes on becoming famous. That's probably not going to happen. Try not to look at Instagram or other social media engines of envy. Read an old book instead – something written before, say, 1997. Or go for a walk in a park. Meet a friend for a cup of coffee. Look at the sky. Listen to the trees. Smell the air."
If you are interested in the topic of gender differences, it's hard to find a better resource than Dr. Sax. I really liked his books Boys Adrift and Why Gender Matters...and I don't even have any kids.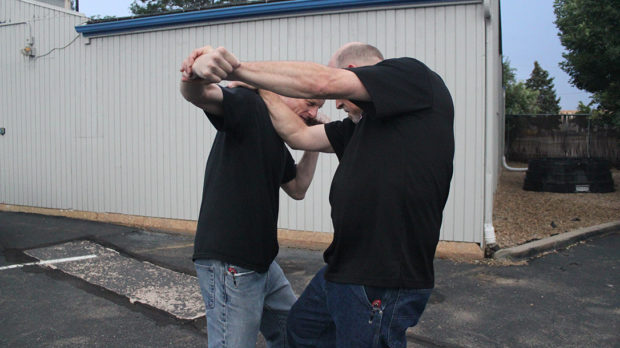 Michael Janich calls it the "shoulder stop." Tony Blauer calls it "The Spear." John Benner calls it "The Entry." All are very similar techniques each independently developed by top notch instructors. Looking for the similarity between good systems as a way to evaluate the efficacy of a certain technique.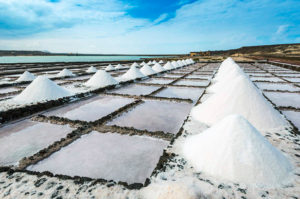 A contrary opinion to the current dietary advice concerning sodium consumption.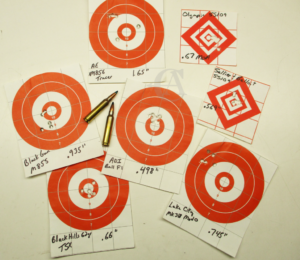 Very good accuracy and velocity data from a variety of 62 grain 5.56mm defensive cartridges. The 62 grain TSX is tough to beat for anti-personnel applications.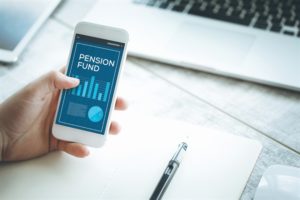 This article does a good job explaining the economic conditions behind our underfunded public employee pension liabilities. If you can do math, you'll see that your pension benefits are not nearly as secure as the pension funds like to say they are. The article talks about ways to manage the potential deficits with better savings plans and other tactics. What I think is most important for my public safety friends is the following:
"In coming years, the name of the game in retirement will be multiple streams of income. Your retirement plan should be diverse enough to include not just your public pension, but other sources of regular income as well. Social security will play a part, but again, it's not the only thing to hang your hat on, and just like pensions, it's not what it used to be."
You need to be starting side businesses right now that will start providing you with an alternate reliable source of income. Several times a year, I do expert witness work defending cops in lawsuits and in criminal cases. Those veteran cops often didn't do anything wrong, but bad publicity from an ugly incident led to being fired or facing time behind bars. That could happen to any of you! If you don't have multiple streams of income outside your public safety/pension system, you are placing yourself at a serious risk.
Stop soaking up all your agency overtime and special duty details. Instead, use that time to make yourself more antifragile by earning money outside the bounds of your primary job. Your primary job might be over tomorrow. Are you prepared for that possibility?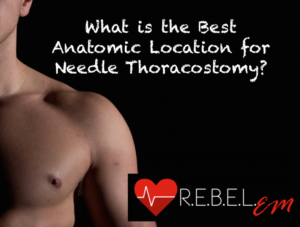 For those of you interested in austere/battlefield medical skills, here is a thorough review of the literature regarding needle placement on a thoracostomy.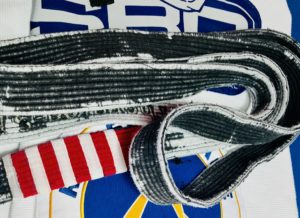 The connection between mindfulness and combat is one that interests me quite a bit. The ego-death described in this article combined with a gratitude practice make for a very potent adaptive strategies for a lot of negative life events.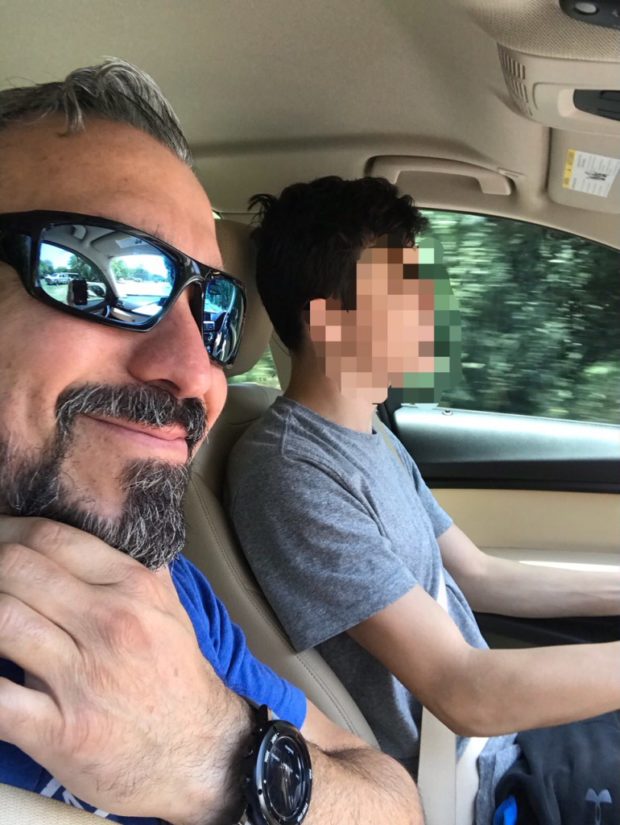 This is some of the best driving advice you can read.
There are consequences to resisting an armed attacker.

Keep your car doors locked. Keep your windows rolled up in a crowded situation. Ne prepared for these types of car jacking tactics.
This one doesn't happen too often, but it's still a malfunction you should be prepared to handle.
Some of the above links are affiliate links. If you purchase these items, I get a small percentage of the sale at no extra cost to you.