Knowledge to make your life better. If you have some free time, check out some of these links this weekend.
Indecisive dithering in the face of criminal violence is a poor strategy which often yields tragic outcomes.
Will Petty's excellent vehicle gunfighting drill. Opens to FaceBook.
For many of my readers, shooting rifles from vehicular cover positions is probably not a very important skill set to master. If you don't care for the drill above, try Ernest Langdon's Close Speed Drill.
Last week, I posted a link to John's excellent debrief of a "stand your ground" shooting in Florida (Parking Spot Duel Ruled Self Defense).
Here is an analysis of the same incident from a Florida criminal defense attorney.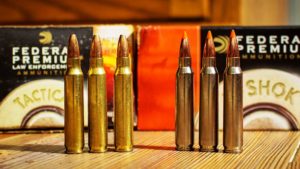 For those of you who are uneducated about the subtle differences between the two rounds.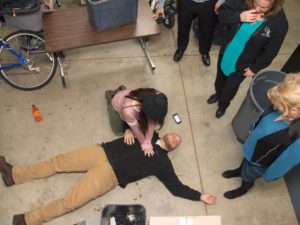 Some reality with regards to CPR training for the untrained public:
"This is a critical part of the recognition process. Understand that movement does not necessarily equal life.
If the patient is unconscious and not breathing normally, they need CPR. Things have a tendency to quiver and groan as they go through the process of death.Use deer hunting or the chicken with its head cut off as examples.
In other words: if it looks like a duck, quacks like a duck, then dammit it's a duck … until it barks at you.
If at any point the patient says, "ouch, stop or quit it," go ahead and stop CPR.
If they stop mumbling or talking and they become unconscious again, restart CPR.
If the patient isn't complaining or trying to stop you, keep doing what you're doing.
Believe what you're looking at, your eyes aren't lying! Do not waste your time ruling out SCA, spend a few seconds ruling it in and let the patient dictate the rest.
Throw the concept of look, listen feel out the window—stick with look, it's the simple truth. If they focus on listen and feel, they'll hear the gurgling and feel the seizures."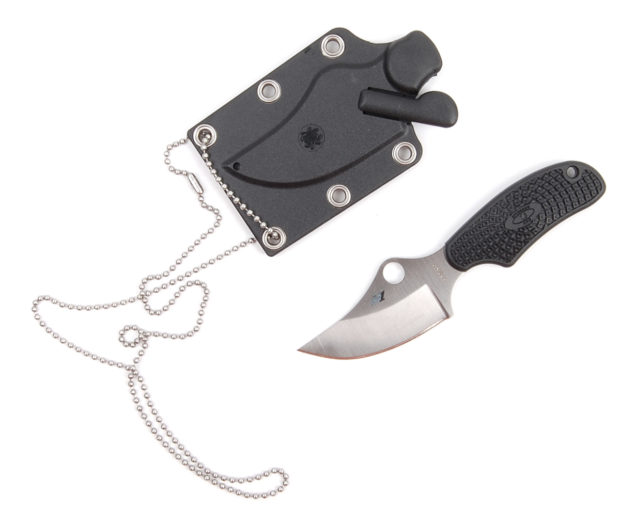 I don't often carry neck knives, but when I do, I'm usually packing a Spyderco ARK. They are extremely light and very durable. The steel is virtually impervious to sweat or salt water. It's one of the lightest neck knives on the market.
In general, I recommend non-serrated blades for defensive purposes. With this one, however, I recommend getting the serrated version linked above. The steel is super water resistant, but in my experience it dulls a bit quicker than other steel choices. The serrated version stays sharp a little bit longer.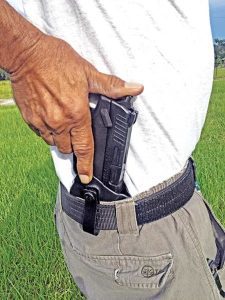 On Monday, I posted an article about using a traditional double action autopistol for CCW. In the article I wrote about how I would commonly see my police students trying to holster cocked guns under stress. This suggestion from Cecil Burch is a good way of preventing that issue.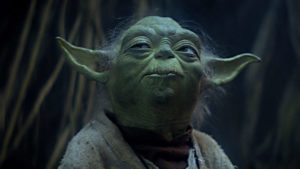 "If you are a threat, you WILL be a target.
And you will want to judge. You will want to fight.
But just focus on being a bigger threat."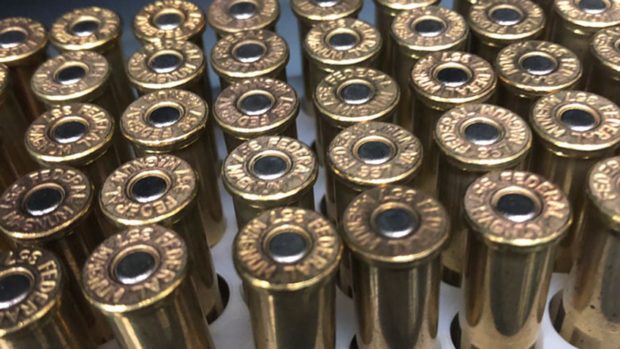 Some ballistic and accuracy testing of several different .357 magnum defensive loads.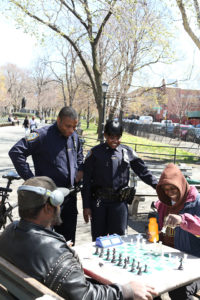 Policing methods vary according to both cultural trends and crime rates. Every decade or so, some police administrator comes up with a new theory to provide better policing services to the community. The latest trend is called "Precision Policing." Will it work? It's hard to tell. It really depends on the level of buy-in on the part of the police command staff and the officers themselves.
My guess is that this theory won't become very widespread. The effects of de-policing might be too difficult to overcome. From the linked paper:
"This paper examines the spillover effects of the series of highly publicized police-related deaths during 2014-2015 on policing and crime in large U.S. cities. To identify causal effects, we exploit that behavioral responses to such incidents, in which black citizens were killed by the police or died in police custody, are expected to be larger in predominantly black cities. Results indicate that these high-profile incidents led to fewer arrests (17.1 percent) and more homicides (14.3-34.3 percent following the most highly publicized deaths). Our single-city analysis of St. Louis, which compares outcome changes between predominantly black and white Census tracts, provides consistent evidence, by showing broad changes in policing behaviors (fewer arrests, short-lived less use-of-force, faster/slower response to high/low 911 emergency calls, and fewer self-initiated inspections) and increases in violent crimes. Our results support the hypothesis that highly publicized police-related deaths have caused de-policing and corresponding increase in homicides."
Massad Ayoob talks about the instructors he recommends. I'm honored to have made the list!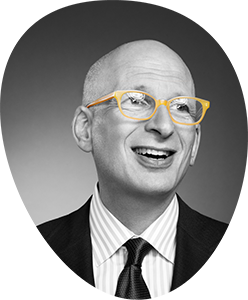 Seth Godin is a true business genius. I read everything he writes. Looking back over the years, this is one of his most valuable articles. We all need to start thinking more intelligently about our money. This particular piece of advice is golden:
"If you've got a job, a steady day job, now's the time to figure out a way to earn extra income in your spare time. Freelancing, selling items on Etsy, building a side business–two hundred extra dollars every week for the next twenty years can create peace of mind for a lifetime."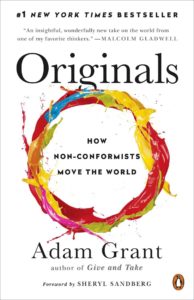 What I'm reading…
If you too are a non-conformist, you might like this book as much as I do.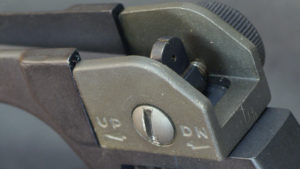 With red dots and variable powered optic being all the hotness on AR-15 rifles, some of you don't have much experience with the old school iron sights. Here is all the info you will need to know if you teleported to a different age and were forced to carry an A-1.
Speaking of AR-15 rifles, do you know how to run one left handed?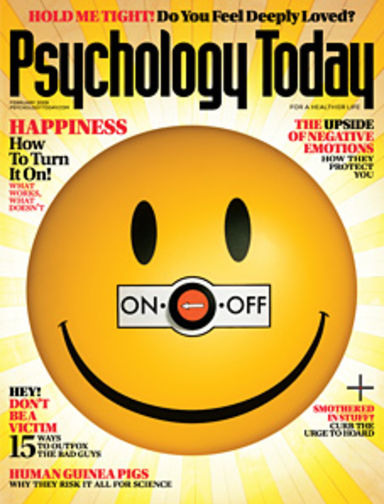 A very informative article about how criminals select their prey. Thanks to Integrated Skills Group for finding the article.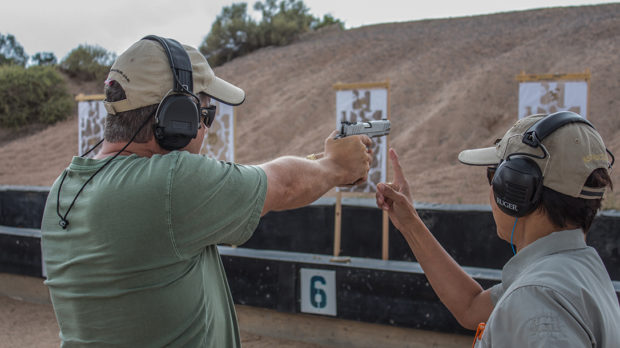 Pay very close attention…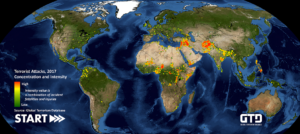 Some (slightly) good news for a change.
"In this shocking case, it is clear that the near-killing of the victim was not undertaken for the material gain of robbery, but rather purely for the purpose of demonstrating the attacker's power over others. Even more disturbing, the offender's enjoyment of his assaultive behavior is plainly evident in the display of positive emotion shared with his companion, and the bright, smiling expressions recorded by surveillance cameras in the aftermath. Such secondary gain was so compelling that typical and expected criminal behavior, such as distancing oneself from the scene of the crime to avoid detection and capture by police, was completely subordinated to savoring the outcome."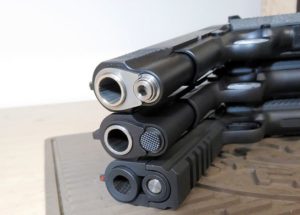 You would be amazed at how many 1911 owners don't know how to take their guns apart for cleaning. If that description hurts, take a look at this article for some pointers.
And here is the same kind of information for an AR-15 rifle. I only have one bone to pick with the article. Your really don't have to clean your AR-15 gas tube. It's self cleaning (according to the instructors of the four different AR-15 armorer's schools I've attended).
With my passion for foreign travel, I'm always curious about the gun laws in other countries. Here is a lot of information about how things work in France. Many Americans assume that it is impossible to own a gun in European, African, or South American countries. It is not. While there are usually far more hoops to jump through to get a gun than in the USA, gun ownership is certainly possible in most foreign countries.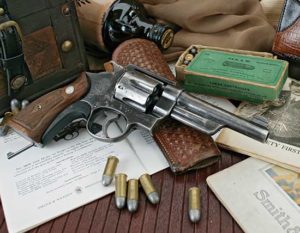 Although I only own a couple of them (a 1970s era Model 29 and a 1950s Pre-Model 27), I am endlessly fascinated by Smith and Wesson N-Frame revolvers. Here is a bunch of information if you are a big bore revolver geek like me.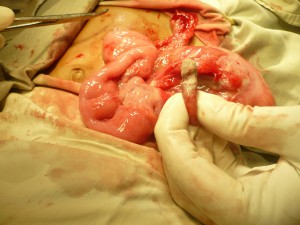 Good medical advice for austere conditions. The authors' BOOK is a must have if you are interested in survival medicine. As a side note, there is some evidence showing antibiotic treatment without surgery does not create any more mortality in appendicitis cases.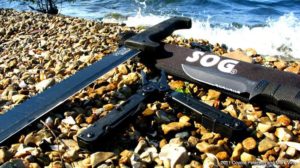 Some of you knife nuts will likely be entertained by this article. Thanks to Hock Hochheim for digging it up and sharing it.
Some of the above links are affiliate links. If you purchase these items, I get a small percentage of the sale at no extra cost to you.