Knowledge to make your life better. If you have some free time, check out some of these links this weekend.
A really good article about the basics of body armor.  I would argue that if you own five different AR-15 rifles and no armor, your combat priorities might be a bit skewed.
For even more info on this topic, check out my article Seven Things You Don't Know About Body Armor.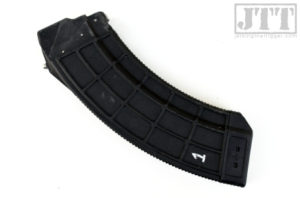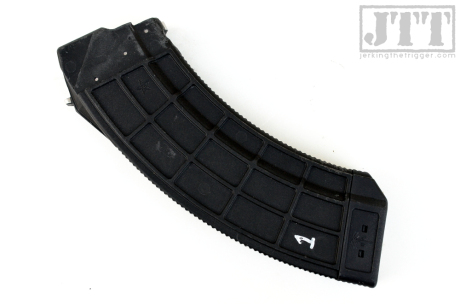 Good guidelines for choosing AK magazines.  I think magazines will come under fire again soon.  It's best to stock up on a lifetime supply so that you don't suffer when normal capacity magazines are banned again.
You AK fans will probably also appreciate this video: Jim Fuller Talks Rifle Dynamics Beginnings, State of the AK Industry and New Products for 2018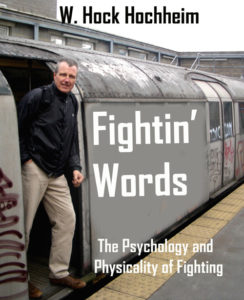 There is a difference between training to be a fighter and training to be a collector.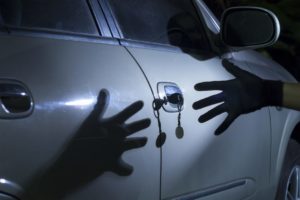 Read about some of the latest tactics car thieves are using.
Being able to strike with a hammer fist if a very useful skill to acquire.  Besides reducing the chance of a hand injury, hammerfist tactics seamlessly transition into reverse grip knife work and using smaller impact weapons.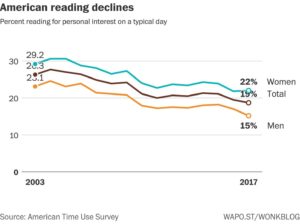 If you've followed this site for any time at all, you'll know that I have several books in various stages of completion that I am working to finish and get published.  Looking at articles like this makes me question the value of doing that work.  It's hard to be motivated to write books when no one reads.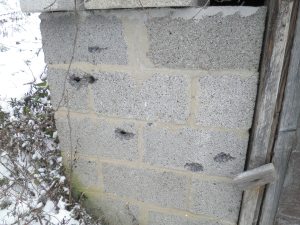 The .308 is a great round, but it doesn't quite live up to all the internet hype.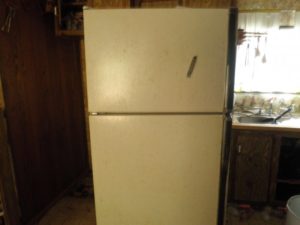 Speaking of cover, do you know which appliances/furniture will stop rifle rounds in your home?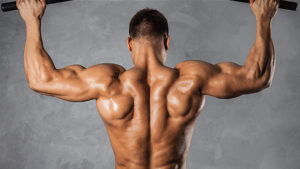 Strength is the only component of fitness that actually improves all other components of fitness.  It is also a quality that is sadly lacking in modern life.  Most of you need to get stronger.  These tests are realistic and achievable assessments of strength.  If you are a male under the age of 60, you should be able to do these things.  I'm happy to report that I can manage them all quite easily.
If you can't pass the tests, I would submit that you should probably spend more time under heavy weights and less time on "cardio" during your workout.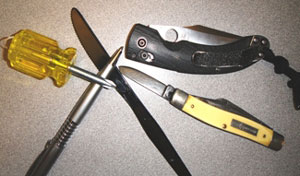 Nice article from my friend Chris Fry about using the knife for self defense.
Breech Bang Clear gets it right (write?) yet again.  This is a book that should be in all of your libraries.  It's been on my recommended reading list since I started the website.  Do yourself a favor and pick up a copy here.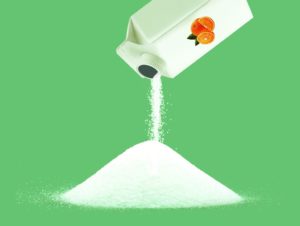 "It's much easier to prevent obesity than it is to reverse it. We need to teach kids how to eat healthier when they're young so that they develop good habits to carry on for the rest of their lives. In the past decade or so, we have succeeded in recognizing the harms of sugary beverages like soda. We can't keep pretending that juice is different."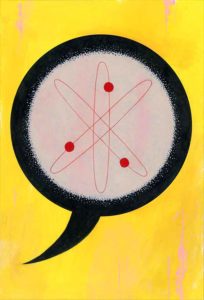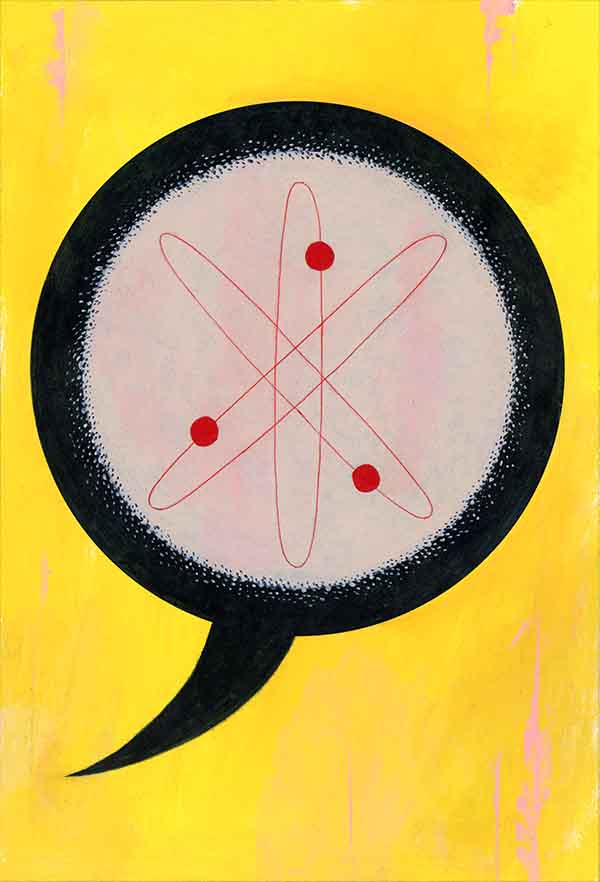 A fascinating look at how our brains view threatening people and behavior.  The trends identified here partially explain the behavior I wrote about in my "Summer of Snitches" article.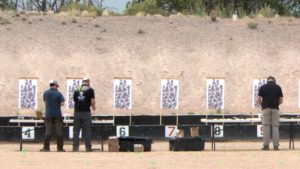 A 45-round timed and scored shooting drill from Gunsite.  This would be a good way to use a box of ammo in a limited practice session.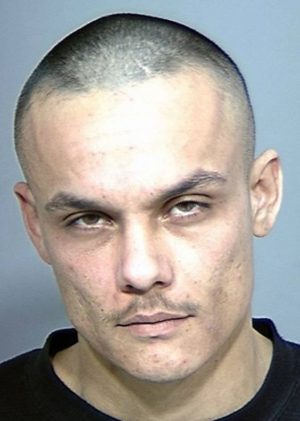 Exploring the psychology of the violent criminals you will all encounter in daily life.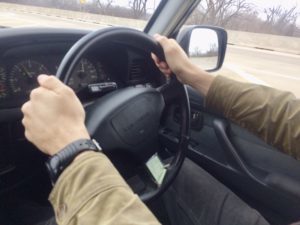 Be honest with yourself.  You probably need more work on your driving skills than your carbine skills.
I am constantly baffled by the rabid support of this cartridge for (human) self defense applications.  It's expensive, has a ton of recoil, and often doesn't perform as well as other options on the market.  Look at this load.  It's marketed for defense, but it's a 200 grain .40 bullet moving at 800 feet per second.  Almost all .45 defensive rounds, most .40 defensive rounds, and a good number of 9mm rounds will out perform this 10 mm load.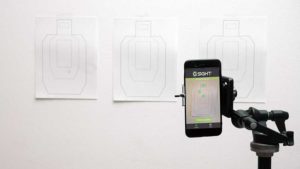 Some dry firing phone apps you might be interested in.
They go by lots of different names: Trailing Accomplice, Tail Gunner, or Look Out.  You have to know who all the players in the game are before you choose to jump in and play.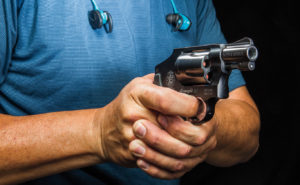 I agree with the author.  I'm seeing a slight resurgence of interest in carrying a defensive revolver.  While I don't do things exactly like the author shows, his article provides quality information.  I've been carrying a revolver every single day at work for 23 years.  Would anyone be interested if I offered a one day revolver class in central Ohio next year?  Let me know by sending me an email from my contact page.  If there is enough interest, I'll schedule one.
An Analysis of Vehicle Ramming as a Terrorist Tactic
This PDF is worth downloading if you are interested in the latest vehicle attack trends.

The latest email extortion scam.  I actually was the recipient of one of these emails (ironically sent to my police department email address) on Monday.  The scammers had a very old password that I had once used for a yahoo mail account.  My guess is that they got it in the huge Yahoo data breach a few years back.
They wanted $3200 paid in bitcoin to ensure that my porn viewing habits do not go public.  It makes me wonder how many paranoid or clueless people actually pay up on an extortion like this.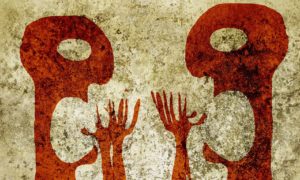 Have you heard of the "Gini Coefficient"?  It's a measure of income inequality and it is a correlated predictor of homicides.  Interesting stuff.  For a Cliff's Notes version, check out Why Every Gun Owner Should Understand The Gini Coefficient.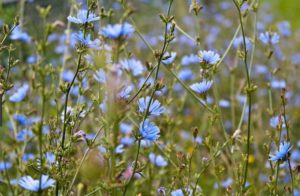 Chicory (sometimes called "Corn Flower") is a very common roadside weed.  It is also a very easily identifiable edible and medicinal plant you should know how to use.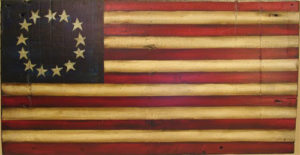 The Mountain Guerrilla talks about the value of "context drilling" and "situational sparring" to improve combative skills.  You may also like his take on "advanced" skills.
Will Petty demonstrates exactly how long it takes to drive away from a vehicle ambush.  It's far longer than many of you will suspect.  Then he shows how in many cases it's faster to bail out of the car and shoot back. It's faster still to engage from inside the car.
Nice work done here by Centrifuge Training.  Take a class with Will. He's doing serious work in a field that has been dormant for way too long.
The folks at the Centerburg Conservation Club really saved my bacon last week when another venue "forgot" about scheduling my close range gunfighting class.  With a full class and no place to shoot, the Centerburg club opened up its range for me and my students.  I am eternally grateful.
I've taught classes at the club for several years now.  They are always accommodating and extremely friendly.  If you are looking for a place near central Ohio to shoot, this place is hard to beat.  They have handgun, rifle, and shotgun ranges for a membership cost of only $85 a year!  take a look at their Facebook Page for more info.
Some of the above links (from Amazon.com) are affiliate links.  If you purchase these items, I get a small percentage of the sale at no extra cost to you.   I spend a lot of time writing articles on this site.  All my information is given free of charge.  When you use my affiliate links, you support the writing you enjoy without subscription fees, annoying pop-up ads, or donation requests.  Thank you for helping support my work.