Knowledge to make your life better. If you have some free time, check out some of these links this weekend.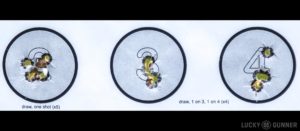 A drill I shoot at least once a month. It's excellent for refining trigger control. This article explains how I use the same drill described in the link above.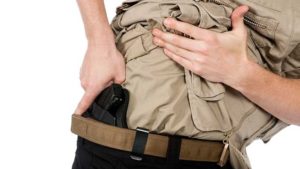 Speaking of shooting drills, here's another one you should try. Don't forget to do some training from downed positions as well.
Some of the higher quality backup iron sights available for your AR-15 rifle.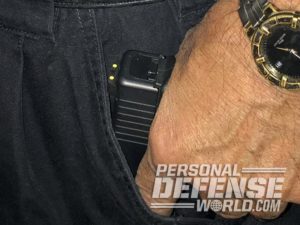 Massad Ayoob talks about some cases where homeowners got in trouble when they opened their doors with gun in hand.
Mas' advice is (as always) right on point:
"Caution at the doorway and refusing to open the door until you're certain the strangers on the other side mean no harm can save the lives and futures on both sides of the door."
For some more information on the topic, read my articles Shot Through The Door and A Nightime Knock at the Door.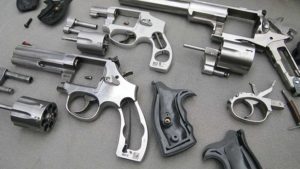 A good reference for those of you who own Smith and Wesson or Ruger revolvers.

Speaking of revolvers, here are some gelatin tests of some of the most popular ammunition for the .38 snubby. Please note that these tests are on bare gelatin. Bullets perform very differently when shot through clothing or intermediate obstacles. In general, the bullets shot through heavy clothing will expand less and penetrate deeper than what is documented here. In all my tests, I've found that the 130 grain Winchester Ranger, the 135 grain Speer Gold Dot, and the 148 grain Full Wadcutter rounds perform the best.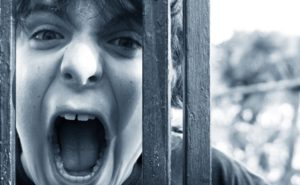 If you see some kids misbehaving in public, it's not your job to correct or admonish them. In fact, doing so carries quite a few risks. Say it with me: "Not your people, not your problem." If the kids are doing something that may prove dangerous to others, leave the scene and call the police. If their conduct is disturbing, but not dangerous, ignore it.
If you get involved, you may end up in the spot where this author found himself. Not good.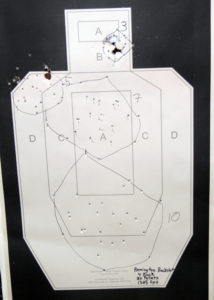 Gabe Suarez' thoughts about the best defensive ammunition options for the short barrelled, pistol gripped, "shotguns" that are currently becoming quite popular. See more ammunition tests in Part Two and Part Three.
A good reminder that even multiple shots from a service-caliber handgun regularly fail to stop violent attackers. This guy was smoking "wet" (Marijuana laced with PCP). I've seen a similar lack of reaction after being shot from totally sober people as well.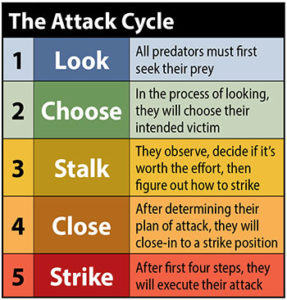 Steve Tarani talks about the stages of a criminal attack and what strategies you can apply at each particular stage to avoid becoming a victim.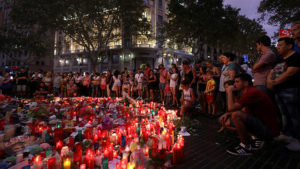 For my Spanish speaking readers…..
An infographic based on my vehicle attack advice and an explanation of how bullet performance in gelatin tests differs from performance in actual human flesh.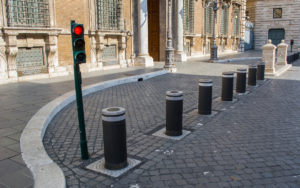 Common-sense advice to reduce terrorist vehicle attacks. If you would like more information on the topic, check out this article as well.
It's always good to know what kind of bugs you can eat in an emergency.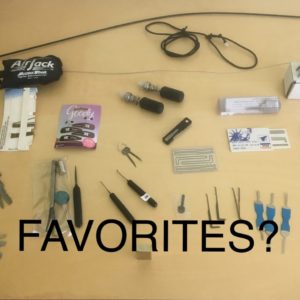 Some useful new tools to add to your kit.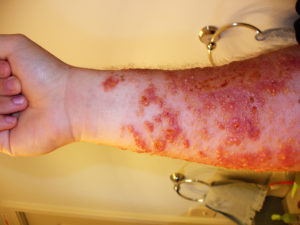 A good look at the various types of dermatitis you might see in a survival situation along with basic treatment instructions. If you want more information, pick up the authors' book The Survival Medicine Handbook.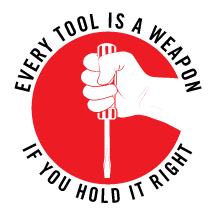 Mark reviews the fourth Paul E Palooza Memorial Training Conference. I am honored to have presented at every one of the PEPs since the conference inception. In this article. Mark reviews the conference and shares his notes from the classes he took.
Read Part Two as well to see a debrief of my terrorist bombing class as well as his notes from a couple more training sessions.
This is a PDF copy of the latest ISIS publicity magazine. In it, the primary article instructs ISIS operatives (and wannabes) how to derail trains.
Considering how ISIS recommended vehicle and car attacks in a similar publication last year, these train derailments may soon become reality. The terrorists have certainly embraced the idea of vehicle and knife attacks. If the train derailments prove to be as popular, we may be in some real trouble.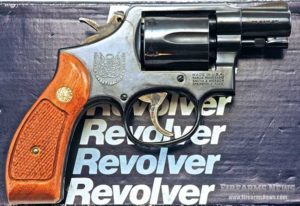 A detailed history of the evolution of the snub-nosed revolver.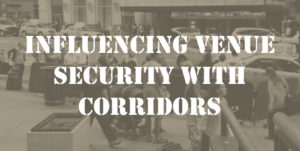 An interesting study about how crowds behave at the entrance of large venues. More important are the recommendations about how to utilize this behavior to keep the crowd safe. This seems counter intuitive to me. I would feel safer if I was less constrained. But in reality, most of the barriers used to funnel the crowd can be easily defeated. If an attack happened in that environment, I could easily go over, under, or around most of the barriers to get to safety. Given the evidence in the article, maybe channeling people in is a better option.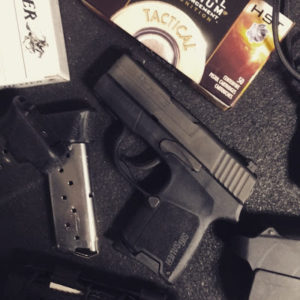 I'm seeing more and more women carrying the Sig P290. I haven't shot one, but Tamara doesn't make it sound very appealing.
"With anything but the softest-shooting 115gr range ammo, this is an unpleasant gun to shoot for much over a 50-rd range session. I'd rather fire a hundred rounds through the Bodyguard .380 or the LCP II any day."
The little Sig doesn't look like a great choice for a new shooter.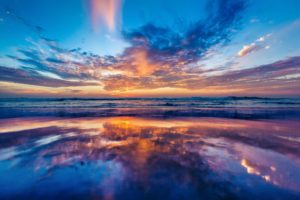 "Rage, turmoil, fury, becoming the storm, and do you know what those really are? They are forms of hopelessness, powerlessness, numbness, despair. They are prisons of the human soul, because every instant you live them is an instant you are not (by definition) happy, self-aware, capable of appreciating or enacting beauty or truth or wonder or mercy, even upon and within yourself."
TacMed Australia shows an innovative improvised pelvic sling that can be created using a CAT Tourniquet and SAM Splint. Genius.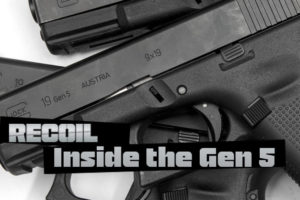 The big news this week from Glock was their announcing the new Generation Five pistols. Here are all the details. The changes they made appear to be good ones. I'll definitely get one of these in the future. But, as always, I caution you to avoid buying brand new guns from any manufacturer. There are ALWAYS bugs that need to be worked out. Let other people be the guinea pigs. Wait at least six months (preferably a year) before you consider buying any newly designed gun.

Some of the above links (from Amazon.com) are affiliate links. If you purchase these items, I get a small percentage of the sale at no extra cost to you.