Knowledge to make your life better.  If you have some free time, check out some of these links this weekend.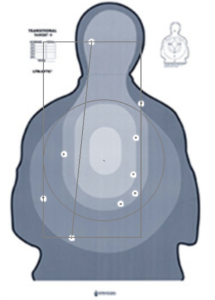 A very well done study comparing some common shotgun buckshot loads.  While the data is useful, I would argue that looking for "maximal effective range" in a shotgun isn't the best metric for evaluation.  If I need maximal range, I'll grab a rifle.  A shotgun is a tool for short range confrontations against moving opponents.  In that environment, having more pellet spread is actually beneficial, even if it does diminish maximal range.
This may be useful knowledge for some of you.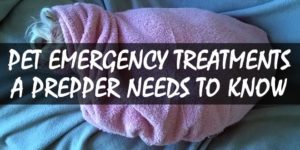 A very thorough article on emergency medical care for your pet.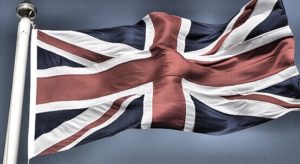 "Educate yourself on how to have a positive impact on a catastrophic situation.  Learn how to defend yourself and protect others, learn how to stop bleeding, learn basic first aid.  Prepare your mind, so that you are ready in the event the world throws its worst at you.  It doesn't take much, simple skills can save your life, or the life of someone else, but only if you are prepared.
Preparation will positively impact every area of your life, whether you end up using it or not. You can take the power of fear from the hands of those that would use it as a weapon, empowering you, not them.  You will respect threats, but not fear them.  We will never stop terrorism, but we can lessen the impact.
It starts with the will to fight."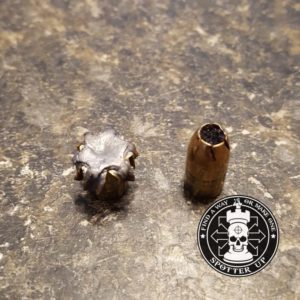 A very instructive ballistic test that demonstrates how a small change in barrel length can dramatically alter the performance of your chosen defensive load.  Here's another load that didn't quite have enough velocity to perform well.
If you still need more ballistic gel testing results, check out this test of Sig Sauer's new rifle ammunition.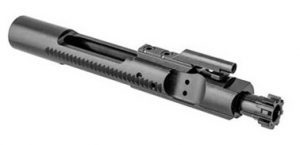 Looking for a spare bolt carrier group for your AR-15 rifle?  Do your research before you buy.  H/T to Practical Eschatology for digging up this link.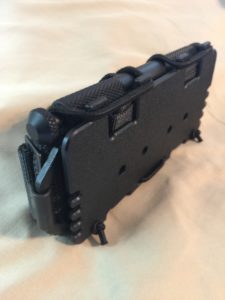 Pocket carry of a tourniquet using the excellent PHLster Flatpack tourniquet carrier with the belt loops removed.  Another option for EDC medical gear.  For more ideas, check out Short Barrel Shepherd's testing of several different ankle medical rigs.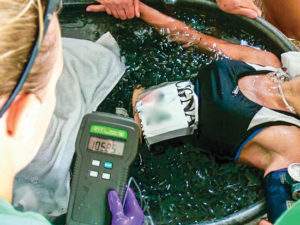 The weather is starting to warm up.  It's time to review the best practices for treating heat stroke.
Summer also brings ticks.  Brush up on your knowledge  about tick-borne diseases and the CDC recommendations for antibiotic prophylaxis if you find an attached and engorged tick on your body.
Paul Sharp gives us some simple exercises to expand our visual fields to detect danger faster.  Read Part Two as well.  If you like the subject matter, you may also like How Vision Impacts Your Shooting.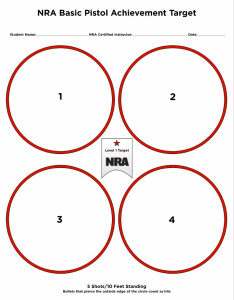 Claude Werner writes about some of the drills used by the NRA to assess student/instructor abilities.  If you can't pass all of these with your chosen carry pistol, you need some professional instruction.
Let's hope the Antifa rioters aren't reading the news from Venezuela. Rioters there are targeting cops with human excrement bombs.
Awesome.
If the trend comes here, my cop friends should probably be working with the firemen to have decon stations on standby for future riots.
This article presents the most logical solution I've seen for combating the Antifa folks.
One more article about the Antifa movement.  This one is a statement analysis of a threatening letter.  I've been reading a lot of the Statement Analysis site.  It's full of useful information.
This looks like a relatively easy to make portable target stand that may save you some cash.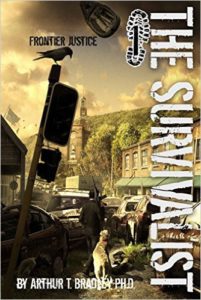 What I'm reading…
I found this one while compiling my "Free Books" post a couple weeks ago.  It's pretty decent.  Entertaining and well written novel set in the dystopian future after a pandemic kills 90% of the American population.
This video should be a good wake-up call for those of you who think that the criminal is going to be scared of your drawn weapon.  It also shows how not all bullet wounds are immediate fight stoppers.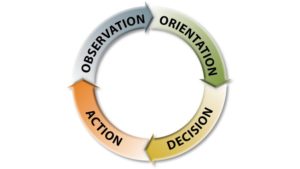 Although I have a few issues with the author's explanation of the "orient" process (the most important part of the loop, according to Boyd), this is a good explanation of the OODA concept for anyone who is unfamiliar with the term.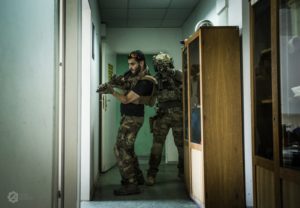 It's funny to see the "new" limited penetration search tactics are attributed to the Israelis.  I first learned limited penetration search skills at the Tactical Defense Institute in 1998.  The instructors there had already been teaching the concept for at least a decade before I learned it.  Although I teach things a little differently than what is demonstrated in the videos, I think limited penetration search tactics are the best way to go for most cops and home defenders.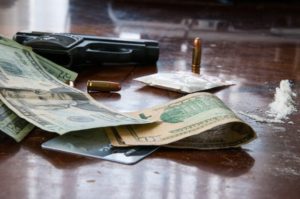 The author's highlights from the study titled "Violent Encounters."  The criminals interviewed for this study were the worst of the worst.  All of them killed or attempted to kill a police officer.  What kind of insights do those folks have about training?  You might be surprised.  I also wrote an article discussing the same study when it initially came out.  Check out Training vs. Experience if you want even more insights about how a violent criminal thinks.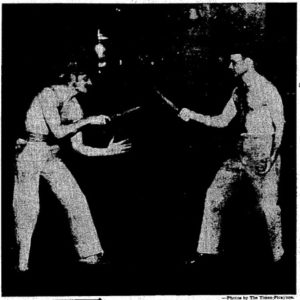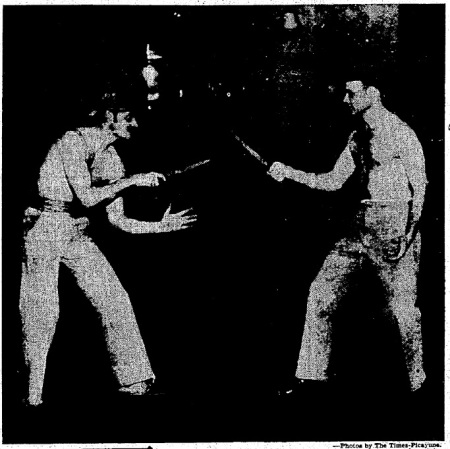 Some historic knife fighting advice found by Chris Fry from MDTS.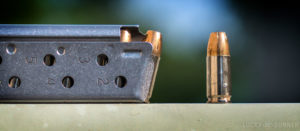 When talking to students, I'm often surprised that they don't have a plan for regularly replacing their carry ammunition.  Ammo carried in the gun gets exposed to oils and solvents.  They can deactivate the primer over time.  Regular movement or shaking the bullet (from running, rechambering, or frequent drawing of the weapon) may also degrade the priming compound.  Then we have the issue of bullet setback (which is explained in the article).  You need to replace your defensive ammo regularly.
As the article states, the general recommendation is replacement every six months.  When I started as training officer at the department, that was our schedule.  When the first budget cuts hit, I changed our replacement schedule to an annual one to save some money.  I had the officers shoot up their one year old duty ammo and looked for ammo failures caused by the longer replacement schedule.  I never saw one.  While I wouldn't want to go a decade without swapping my ammo, but I am perfectly comfortable saying that a year of regular carry won't damage your defensive ammunition.
Some great productivity advice from Mark Manson.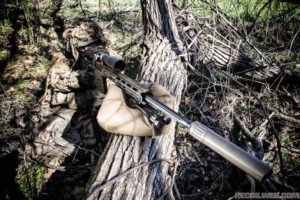 No matter if you are hunting or sniping, finding a stable position from which to fire your rifle is important.  You can't always go prone.  Here are some ideas.  I really like shooting using my shooting sticks.  It's an amazingly useful way to stabilize a long range rifle.

Last week I posted a link to the first part of this series on the velocity testing of various 7.62 x 39mm ammunition.  Here is part two with some more results.
* Some of the above links (from Amazon.com) are affiliate links.  If you purchase these items, I get a small percentage of the sale at no extra cost to you.   I spend a lot of time writing articles on this site.  All my information is given free of charge.  To ensure a positive viewing experience, I don't have any paid advertising  When you use my affiliate links, you support the writing you enjoy without subscription fees, annoying ads, or donation requests.  Thank you for helping support my work.