Here are a few links to interesting articles I read this week and want to share.  Some are intellectual.  Some are informative.  Some are just fun!  If you have some free time, check them out.
I'm regularly amazed when my friends and colleagues judge my travels to third-world countries to be "too dangerous", as they hop on to their annual cruise vacations.  Check out this article for some problems with the cruise industry.
In addition to the problems on the boat, all the cruise ship stops are the worst tourist destinations in each country.  The ports are completely packed with scam artists, criminals and thieves waiting to pounce on the "fresh meat" that the boat brings every day.
You are much safer staying out of the tourist areas…meeting real people and learning to appreciate a different culture in the manner of a native.  Stay away from the tourist trash and these big ships!  Go on a real adventure instead.  Plan it yourself and meet some locals.  I promise your experience will be ten times more enriching than if you hung out on a big boat drinking margaritas all day!
Some good advice and information from ITS Tactical about some often-forgotten pieces of equipment that will help keep you safe in any disaster situation.
Very interesting article here for those who study the warrior sciences…
People judge fighting ability by looking at faces and upper body strength. There isn't much you can do about your facial structure, but it seems that you may be able to avoid some conflicts if you build some muscle (at least in the upper body). People will judge you to be a better fighter, regardless of your actual abilities.
Ron teams up with Travis Haley to teach trigger control.  Ron has an innovative way of explaining the concept that might appeal to all you "trigger jerkers" out there.  Do your shots go left or down and left (for a right handed shooter)?  If so, watch the video.  I've taken a couple of classes from Ron, and I can tell you that he has scientifically analyzed every aspect of shooting more than anyone else I know.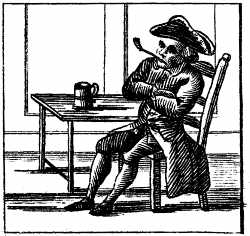 A fascinating article about the evolution of the concept of being an unmarried man in the United States.  This is the first installment.  I'll be eagerly awaiting the next.
Creatine is one of the few athletic supplements that has been scientifically proven to work.  It's legal, cheap, and safe for nearly everyone.  Here's a great paper by Nick Tuminello that covers everything you would ever want to know about this wonder supplement.
This pictorial truly shows the horrors of the battlefield and the deplorable living conditions for both armies.