Knowledge to make your life better. If you have some free time, check out some of these links this weekend.

Some games designed to make your children pay more attention to their surroundings.
Crowd sourcing information works great when the crowd you are polling knows what they are doing. When you poll the average gun owner about the best defensive handgun cartridge, you get HORRIBLE advice. Most shooters know very little about how any individual round functions or its terminal performance when shot into the human body.
Numbers two and three on this list are actually very good. Those two rounds are by far the best performers across nearly every caliber. The number one cartridge on this list works well in a couple calibers, but is barely middle of the pack when it comes to ballistic performance in normal service calibers. The fact that the "Black Talon" is on the list tells you something. It was a decent performer, but hasn't been available for sale for more than 20 years. If you are carrying 25-year old ammo in your defensive gun, you are an absolute moron.
I was also surprised the the Hydra Shock did so well. It was a good round when it was developed in the mid 1980s. It still gives "ok" performance, but there are far better bullets currently available. Don't even think about carrying gimmick bullets like the Civil Defense or the ARX,
I've studied this issue for decades. I've shot thousands of rounds into ballistic gelatin. I've seen autopsies and examined the bullets pulled out of dead bodies. I've killed a bunch of critters with these bullets and know how they perform in flesh. I also regularly read and republish every ballistic test I come across. The keyboard commando has done none of this. Not all opinions are equal.
The information is out there. You should pay attention. Do a search on my site for "gelatin tests" and you will have hours worth of informative reading.
Don't crowd source your ammo recommendations, especially if the crowd you are depending on is populated by dimwits. The fact that more than 250 people in this survey recommended Critical Defense, ARX, Black Talons, and Civil Defense ammunition as their "favorites" tells me that there are still a whole bunch of clueless gun owners out there.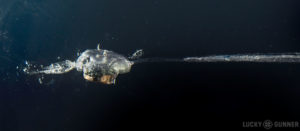 Contrary to the "study" posted above, here's an example of quality ballistic testing. Lucky Gunner continues its excellent series of gel tests by including .38 and .357 loads shot out of both 2″ and 4″ barrels. If you don't want to read all the data, an overview is HERE.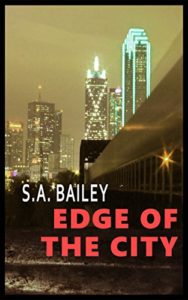 My amigo Seth Anderson Bailey just published his third fiction book! I read a very early draft copy of this one. If you want an entertaining action/adventure fiction series that actually gets the gun/knife/fighting details correct, Seth is your man.
Have you ever imagined that breaking up a simple bar fight would go so horribly wrong for the good Samaritan? This guy ended up dead with a pool cue shoved through his eye socket and into his brain. Another reason to stay out of other folks' business. Say it with me: "Not my people. Not my problem."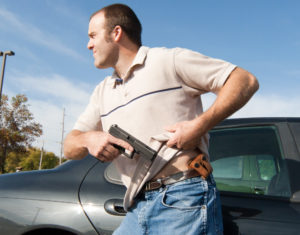 Massad Ayoob provides some excellent advice about how to communicate with police after a defensive shooting incident. His tips are right on point.
I know some trainers and legal experts advise "Don't say a thing." I think that is bad advice. While "lawyering up" is certainly better than giving a detailed narrative immediately after having survived a life threatening encounter, I don't think it's the best practice. Some evidence in the attack may show you in a very positive light. It's good to point stuff like that out to the cop when he arrives on scene.
PEP is live and open for registration! This is a best buy training deal. You get to spend the weekend with world class trainers (as well as Dr. Lauren Pugliese and myself) for an amazing low price. Every instructor is donating his/her time. All tuition money gathered will go to a scholarship fund for our late friend Paul Gomez' kids.
Book early. 25% of the tickets are already sold!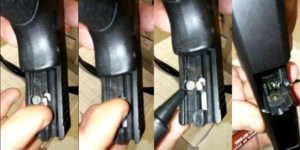 Every gun will eventually break if you shoot it enough. You need to have a plan for when that happens.
One of the reasons I recommend Glocks and M&Ps so often is that they break less often than many other weapons. More importantly, when they do break, they are easy to fix. I also recommend that you have an exact copy of your carry gun so that when you break your primary you have something to pack while getting your blaster fixed.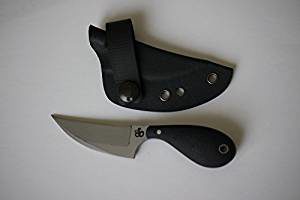 Clinch Picks are back in stock at Amazon for anyone who has been waiting to pick one up.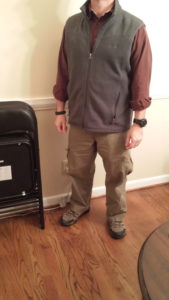 I heartily agree with and embrace this strategy. It's true. Very few people will know you are packing a gun when you wear a khaki photographer's vest. Most people will think you are a doddering old man trying to find a fishing hole. But the really top tier criminal predators will know. And it's those guys that I don't want to know I'm carrying. A fleece vest blends in much better. I don't wear vests very often, but when I do, it's a simple black Woolrich fleece vest. It never draws any attention. And I don't look like I'm on safari.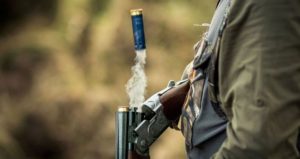 Interesting trivia for anyone who geeks out on shotguns.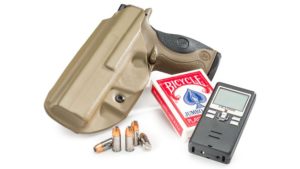 Give this drill a try. I do a similar version with a larger target in my basic handgun classes. Very few students pass it at the start of class. This version is even harder.
I still see a lot of people (mostly cops) carrying this abortion of a holster. Here's a quick refresher on why you should dump this piece of shit. In addition to the danger of shooting yourself during the drawstroke, the locking mechanism can easily get jammed when rolling around on the ground. The holster is banned by many shooting schools and The Federal Law Enforcement Training Center. Check out FLETC's executive summary analysis of the holster design. It's not good.
Not convinced? Read The Serpa Sucks.
If you want a quality outside the waistband retention holster, get the Safariland ALS.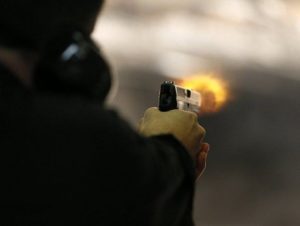 Too many people think of the gun as a magical talisman that will automatically ward off evil as soon as it is drawn from the holster. Nothing can be further from the truth. The criminals are very good at recognizing when the honest citizen is fearful or hesitant to shoot. They will use your emotions against you and, like this incident, take your gun from you without a second thought. You brought the gun to the fight but that gun isn't "yours." In all truth, the gun belongs to whoever can take it and keep it.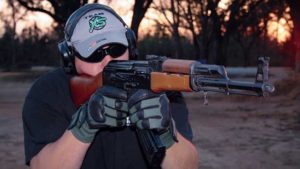 Some tips for running a defensive AK-47.
"The biggest threat to law enforcement today isn't ambushes. It isn't community relations. It isn't even politics. It's the lack of leadership in our ranks."
All of you shooters should check out this month's edition of the Rangemaster newsletter. Tom has a great article on bird shot stopping power and I contributed an article about police training. Enjoy!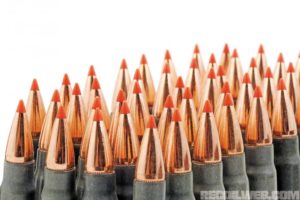 A lot of high quality ballistic information about most of the 7.62 x 39mm loads on the market.
With global tensions rising, it might be a good time to review your preparations for a potential nuclear event. Marcus Wynne gives some good guidance here, providing questions you should be asking yourself and a link to a PDF book on nuclear survival. Marcus assures me that if built according to plan, the homemade radiation detector described in the book is extremely effective. I don't really like improvising when it comes to radiation that may kill me. Even though it's expensive, I have a NukAlert keychain attached to my bugout bag. That gives me all the information I need to keep myself from getting baked by nuclear fallout.
If you enjoy Marcus' stuff, check out his new podcast as well. In it, he talks about the John Hearne training article that I posted earlier this week and some ways to better prepare for defensive encounters through visualization.
He also talks about how most police-oriented research studies are at least 25 years behind the most current research in the field of neuroscience.
A very unconventional perspective here. I like it. You don't have to do things quite to the degree that the author does, but embracing some of the principals of minimalism might be something that makes your life a little better.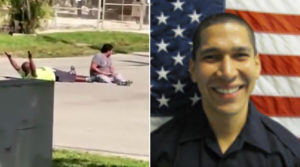 As I predicted a couple years ago, more and more cops will be facing criminal charges if they choose to believe that their department "training" is all they need to successfully be a police officer.
This guy was on the friggin' SWAT team! Not only could he not adequately assess the threat, he missed the target he was shooting at by several feet and hit an innocent person.
SWAT cops get way more training than beat cops, and this guy was still not competent enough to adequately handle a very minor situation.
For you cops out there, recognize that the use-of-force training your department provides is completely inadequate to prepare you for the threats you will face on the street. Your PD will not train you to a level of proficiency and will push you under the bus in a millisecond when you screw up because your piss-poor training.
As a cop, if you choose to stay both employed and out of a penal institution, you better seek out quality training on your own time and master the art of using force with both empty hands and all of the weapons you carry. If you don't embrace this challenge, you too might end up with a manslaughter charge like this guy.
* Some of the above links (from Amazon.com) are affiliate links. If you purchase these items, I get a small percentage of the sale at no extra cost to you.