Knowledge to make your life better. If you have some free time, check out some of these links this weekend.
This is a podcast interview with Gavin de Becker. Mr. de Becker wrote one of the most influential books ever published in the field of self protection. In this interview he delves deeply into the topics of predicting and preventing criminal violence.
Gavin de Becker is very anti-gun. You might be too if you witnesses the gun murder of a family member at a young age like he did. Despite his biases (that would likely alienate this audience) he answers questions about gun use both honestly and sincerely. His views might differ from yours. That's OK. The man is truly an expert in the field of violence prediction. We should be paying attention to what he says, even if his message about guns is a little different than ours.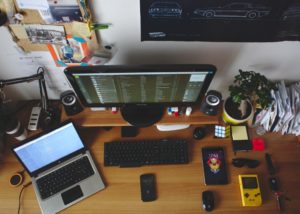 Good digital security advice for travelers or anyone who uses digital technology outside of the confines of their own home.
You've likely seen the recently-released video of a man who shot a cop after an armed robbery. If not, you can watch it here.
The article takes a look at some of the body language the robber displayed in the seconds before he shot the cop. There are good lessons to be learned here.
If the topic of body language intrigues you, check out The Body Language of Power. It's an interesting piece contrasting the body language of several worldwide heads of state.
Aaron Cowan's free 64-page manual on red dot pistol sights. Worth checking out. Opens to PDF.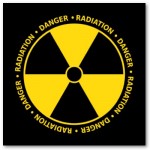 With North Korea promising nuclear missile attacks, it's probably time to brush up on first aid skills for radiation sickness. This article provides all the basics. It also shows a very innovative alternative to taking Potassium Iodide tablets after a radiation emergency. You do have a couple bottles of Betadine Solution in your medical stockpile, right?
A couple weeks ago I put up gelatin test of the Fiocchi XTP hollowpoint bullet out of a snubby .38. I wrote about how I have been uniformly unimpressed with the XTP bullet design in general. This is why. The .38 load showed zero expansion in bare gelatin even when fired from a four inch barrel. There are a lot of better performing defensive loads than the XTP bullet.
I like the ASP Key Defender and Street Defender pepper spray devices. Having both pepper spray and an impact weapon in the same device gives me some quality less lethal options. I carry my Street Defender everywhere. It's attached to my key chain. I've never had it leak. If you carry it in such a manner that puts pressure on the release plunger (even with the safety on) you might experience the same problem that SBS did here. Trimming the nozzle of the spray cartridge should fix the issue.
For an example of a perfect pepper spray scenario, check out this video from Active Self Protection. If I had been the cop, I would have used the spray much earlier in the confrontation.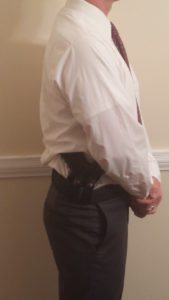 Fortunately, I've structured my life so that I rarely have to wear a suit and tie. For those of you who aren't so lucky, here are some tips for concealing your weapons while in more formal attire.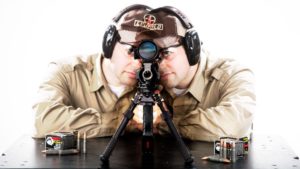 Very good information about a topic that isn't often discussed.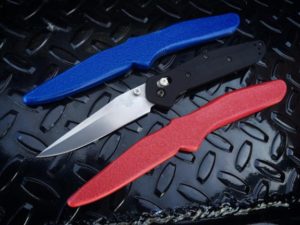 I've been consistently impressed with Zulu Bravo's kydex sheaths and training knives.
A couple options for carrying speedloaders for you guys who still use revolvers. You can find the Safariland Split Six cases that are designed for normal sized belts as well. I've picked up several on eBay over the years.
You revolver shooters may also like the author's review of the Speed Beez speedloader. I like this model a little more than the author does. It's a better option than some other models if you happen to carry a .22 revolver. I have one for my S&W 317. It's the best loader I've found for that little gun.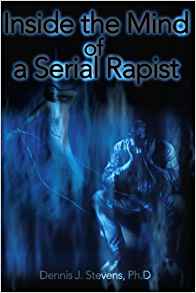 What I'm reading…
A friend recommended this book and I decided to pick it up. I'm glad I did. In it, the author analyzes the interviews of 61 different imprisoned serial rapists. He used the innovative strategy of using convicted felons in the same institution (instead of academic researchers) to interview the rapists. This interview technique yielded some honest responses that will likely change the way you think about the realities of sexual assault.
Watch the short video of this brazen sexual assault. A couple of things to note…
– Several people walked or drove past the victim as she was being attacked. No one stopped to help. No one even called the police. I hope you don't feel "safe" just because you are near other people. If you are attacked those other people will seldom help you. You are truly on your own and need to know how to take care of yourself should you be attacked in a similar manner.
– Ground fighting skills are essential to have if you are a woman. When men attack women, they almost always throw them to the ground where the attacker can capitalize on his superior size and weight to keep the victim from escaping. One study in California several years back looked at what happened when men attacked women. On average, the men took the women to the ground in six seconds or less.
If you are a woman, you definitely need to have the ability to fight from the ground because that's where you'll likely end up after being attacked by a larger and stronger male.
– The attacker ran away after the victim fought back. I see it time and time again. The slightest bit of effective resistance regularly causes the criminal to flee the crime scene and ultimately find an easier target. The attacker here was clearly not disabled by the woman's kicks, but he still aborted the attack. Sometimes all it takes is just a little bit of effort on your part to force your attacker to flee. Don't give up!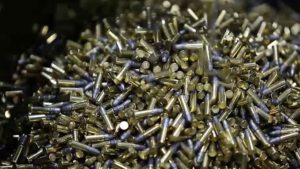 Curious information about the often-maligned .22 rimfire cartridge.
Last week I posted a link to the book Stealing Fire. It's a great book, but I realize some of you don't like to read. Here is an outstanding podcast interview with the authors who discuss how altered mental states (from meditation, flow states, religious ecstasy, or psychedelic drugs) can improve creativity, motivation, and cognition. It's a perfect introduction to the concepts they fleshed out in the book.
You may also be interested in Marcus Wynne's most recent podcast where he discusses altered states of consciousness in the context of firearms and combatives training.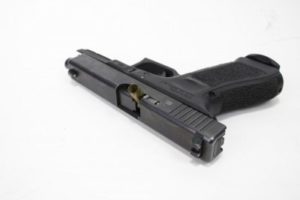 Guns malfunction at a much higher rate during an actual gunfight than they do when shooting at the range. A hurried presentation, a poor grip on the gun, getting the gun caught in your clothing, or getting your gun grabbed by your assailant can all create malfunctions that you wouldn't see during a casual range training session. Your "perfectly reliable" pistol may unexpectedly stop working when lives are at stake.
Universally, malfunction clearance is a skill that is most often neglected by the minimally trained shooter. Go to a quality firearms class. Get instruction about how to clear malfunctions instantly without a visual diagnosis. Then practice those skills at the range.

This may be the least practical defensive pistol ever created. I still want one. I'd never carry it as a primary gun (obviously), but as a hideout secondary piece in a non-permissive environment, this thing is likely to have no equal. The idea of a modern interpretation of the "liberator" pistol is intriguing to me.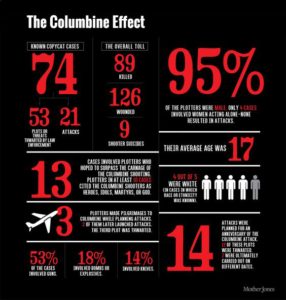 I'm glad I am not the only person openly critical of school "lockdowns" during an active killer attack. Lockdowns are effective in some situations. They are incredibly dangerous in others. Any school with "lockdown" as the sole trained response to an active killer is unnecessarily putting students and staff in danger. From the article:
"By definition, locking ourselves into an enclosed space is equivalent to being trapped. Having all the students huddle together in classrooms makes it easier for the shooter to inflict the greatest number of casualties in the least amount of time.
The best initial response when facing deadly threats is always to escape (flight). It is more practical to train school personnel how to determine whether escape is possible and then evacuate the area if it is.
Evacuating areas that are not under direct attack and are out of the shooter's line of sight can save lives and will help make the scene more manageable to the responding officers."

Watch this short surveillance video from Sao Paulo, Brazil about the complicated ruses thieves use to steal cell phones from users' ears. It's truly amazing teamwork and sleight of hand. When traveling, don't use your smart phone in public. Recognize that your $700 i-Phone is the equivalent of a year's salary for some of the locals.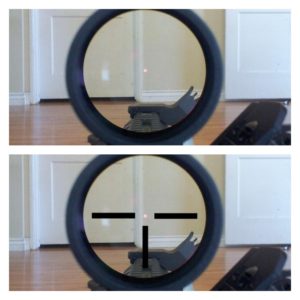 Very useful information about optimizing your variable-powered optic for low light conditions.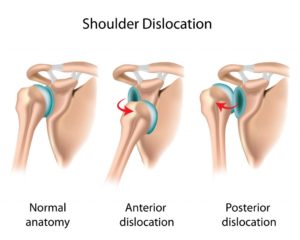 If you do any outdoor activities far away from medical care, you should probably know how to reduce a dislocated shoulder.
One more medical link for you today. If you are making an improvised pressure dressing or are using a dressing like the H&H Mini Compression Bandage that does not have a pressure bar, here is a handy technique to get more direct pressure directly on the wound.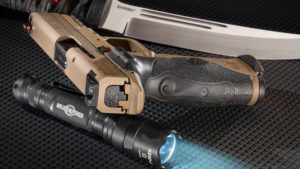 Tamara Keel has some sensible advice about weapon mounted lights, night sights, and lasers.
Some of the above links (from Amazon.com) are affiliate links. If you purchase these items, I get a small percentage of the sale at no extra cost to you.