Knowledge to make your life better.  If you have some free time, check out some of these links this weekend.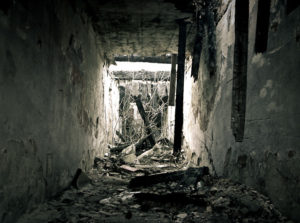 An interesting article on firearm use during the urban warfare of the Balkan war in Bosnia in the early 1990s. English is not the author's primary language, so it isn't cleanly written. It is still worth reading.
The author suggests that to survive such situations, you will need WAY more ammo than you think you will. He describes how firearms were often used for signalling, communication, and scaring people away.
Some take-away thoughts for me….
– If you can't afford a lot more ammo, make sure you have a .22 rifle. For driving people away and signalling, a .22 is as good as anything else. You can also pick up a thousand rounds for under $100
– The author talks about dummy guns being placed in windows to drive off potential looters. Have you considered cheap spring airsoft rifles for that purpose? Paint up the orange tip of an airsoft AK-47 and you have a great dummy weapon that looks a lot better than the author's painted sewer pipe!
If you liked this article, you may also like  On Buying Gold & Silver for Survival Preparedness.
There is a difference between investing in precious metals as tangible assets that retain value or as an inflation hedge and using gold and silver to buy goods in a currency collapse scenario. One makes sense, the other may get you killed.
Read about the author's experience during the societal collapse during the Balkan Wars of the early 1990s.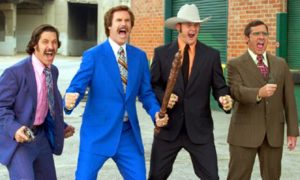 "life is either an interview or an ambush" 

Simple dietary advice. Back when I did fitness training for a living, I found the majority of my fitness clients did well on this type of eating plan.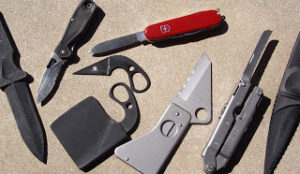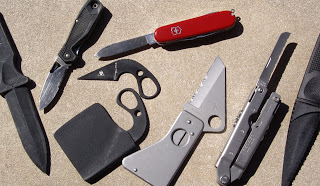 This guy gets it (and has excellent taste in knives)…
"A Ka-Bar LDK may not seem like much more than a shiv but, slide that little 1.5″ blade into the ear canal of an attacker and use its little bent handle like a cork screw and the screaming you hear won't be your own."
I designed the little LDK back in 2006 as a blade that might be overlooked during a cursory search if I was abducted while traveling.  It has done surprisingly well, with almost 90,000 sold in the last decade.  If you are looking for a small defensive knife (or a great stocking stuffer) pick up a couple.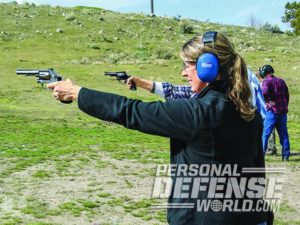 Good advice here, both for women and men.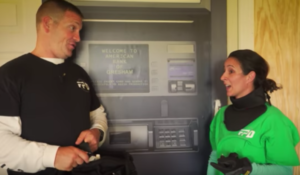 Watch as some students negotiate force on force training scenarios.  This aspect is missing in many students' training and it is critically important.  You see all these students make mistakes.  The place to make mistakes is in training like this, not on the street.
And I second Bob on the "I don't know" response.  I once took a week long scenario training course from Ken Murray (the developer of Simunitions).  Ken stated that while debriefing a student after a scenario, every time the student answers your question about their actions with "I don't know" it always indicates the point that they began screwing up the scenario.  I've found that to be true in 15+ years of scenario training for cops and armed citizens.
John provides an excellent analysis of the armed robbery of a jewelry store.  Pay very close attention to how the robber looks around thoroughly before drawing his gun.  That's a very important and recognizable action criminals perform immediately before their attacks.  Recognizing the "check for witnesses" look could buy you a couple more seconds in an emergency situation.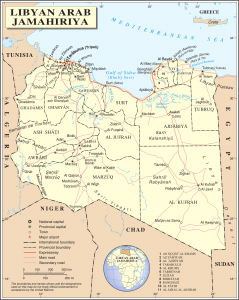 Important information here from Weapons Man, especially for those of you in law enforcement.  I wouldn't be surprised if we start seeing this here as well.  Have you thought about how you would deal with an active killer's  surrendering female accomplice?  Have you considered that she may have a hidden suicide bomb vest?  How will you handle the prisoner without getting blown up?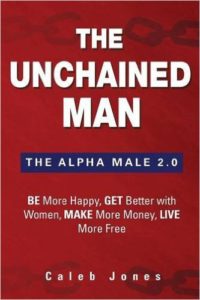 What I'm reading….
Some of you will love this book and some of you will hate it.  It talks about social  programming that causes men to lead less optimal lives and how to supplant such programming to improve your life.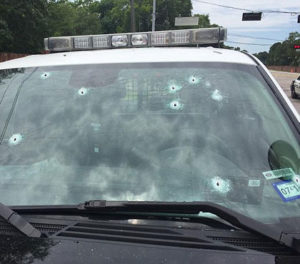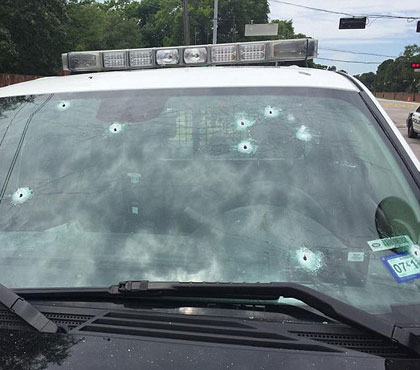 The tactic of using protective overwatch should be either formally or informally implemented by every police agency in the country.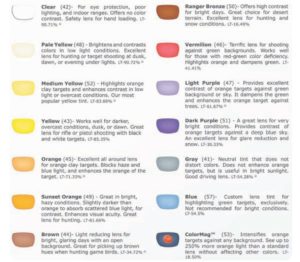 Have you ever wondered what activity each different shooting glasses lens color is best for?  Here is your answer.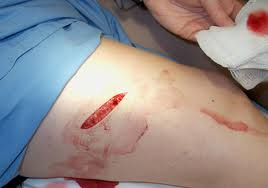 Good information here about wound closure.  If you want to actually practice some of this stuff, come to my Sysyems Collapse Medical class.  The author's book is a good resource to have on hand as well.
If you want even better info, check out Evidence Based Wound Repair.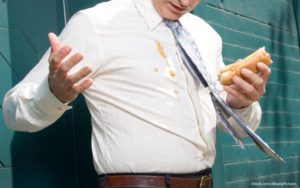 When traveling abroad, you'll encounter lots of scams that aren't perpetrated at home.  Here are the details of 20 of the more common tourist scams and how to avoid them.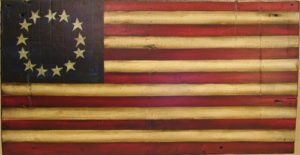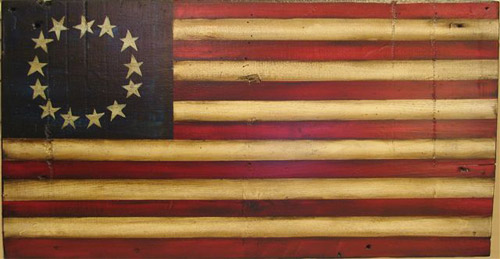 "Nature doesn't give a shit—and neither does the enemy—that I'm forty damned years old, have lots of obligations competing for my limited time, and struggle with being a lazy piece-of-shit. If I'm going to be able to protect my wife and kids, I HAVE to make time to meet the standards, and then to drive past though standards, and set tougher ones to achieve.
It doesn't matter if I met the standards this week. All that matters is I'm better today than I was yesterday, and that I'll be better tomorrow than I am today. Set your standards, and then blow those cocksuckers out of the water, by pushing past them.
Or, go be a pussy, but do that somewhere else."
Watch this body cam video of a police officer having a negligent discharge while searching a building for burglary suspects.  This is why I spend so much time in my classes stressing trigger finger discipline and placement.  There are numerous causes of spontaneous and uncontrollable clinching of the fists.  If your finger is on or near the trigger when your hand clenches, you will likely pull the trigger.
Being startled while under stress is  one such clench-inducing event.  Another is when someone handles a gun in one hand and another object (a flashlight in this case) at the same time under stress.  Burglar startles cop who had just transferred the flashlight to his support hand.  Boom.  Bad guy gets hit.  Bad guy will get rich from the followup lawsuit if he survives.
What do 1500 couples who have each been HAPPILY married for more than 10 years say about keeping love alive?  Good advice here.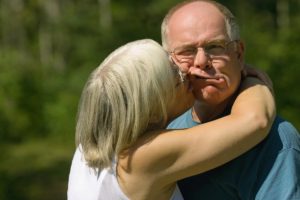 …or just do what I do, pummel to get the underhooks!
If you don't understand the reference, think about hugging with your arms lower than your partner's.  That denies them access to a firearm holstered at your waist.  Going for "underhooks" is the combative application of that idea.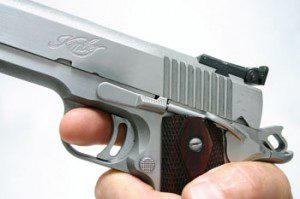 Two different trigger manipulation techniques.  I see the slapping or sweeping method work best when shooting 1911 style guns with short and light trigger pulls or on guns that don't have a discernible "reset" point.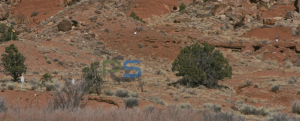 Quality information for those of you interested in hosting me or any other traveling instructor.
Sneaky knife pre-deployment techniques are important to learn.  I teach this one (and many others) in my knife classes.  Drawing and opening the blade during a fight is difficult.  Life gets much easier if you already have the knife out, opened, and in your hand.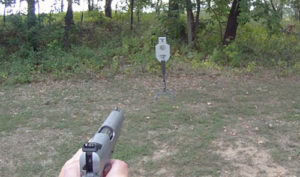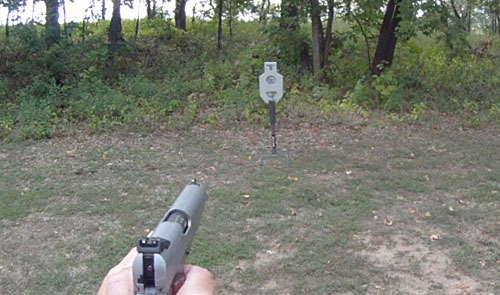 Can you pass Spaulding's shooting standards?  Speaking of shooting drills, have you ever tried Rob Leatham's "Triple Bill Drill?"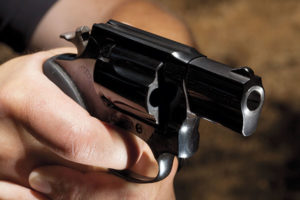 Many recreational shooters don't study enough about this topic. Learn how to diagnose your own shooting mistakes.  You can't improve until you know what's holding you back.  The author's book gunFIGHT is a great book to add to your library.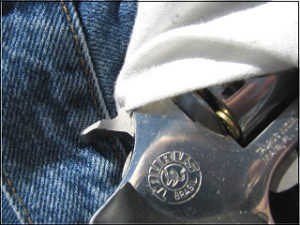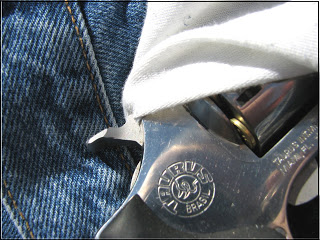 Last week I posted an article about choosing the best gun for pocket carry.  Interestingly, Practical Eschatology recently posted this article describing how the author shot his guns through a pocket and how each firearm type performed.  Like me, he recommends a hammerless revolver when shooting through a pocket.
* Some of the above links (from Amazon.com) are affiliate links.  If you purchase these items, I get a small percentage of the sale at no extra cost to you.   I spend a lot of time writing articles on this site.  All my information is given free of charge.  To ensure a positive viewing experience, I don't have any paid advertising  When you use my affiliate links, you support the writing you enjoy without subscription fees, annoying ads, or donation requests.  Thank you for helping support my work.