Knowledge to make your life better. If you have some free time, check out some of these links this weekend.
For those of you who carry chamber empty, watch the video. Here is video evidence of a man shot by robbers as he attempts to rack the slide of his pistol. Don't be dead like this guy. Need more convincing? Read Carry With A Loaded Chamber: Here's Why.
The Mountain Guerrilla talks about some of the things you should know about making sound decisions in a gunfight.

Having shoulder problems? Wondering what muscle is screwed up? Here's a handy list of quick checks to diagnose your injury! Useful for both athletes and those interested in austere medicine.
"If we aren't having fun and enjoying the massive amount of time we spend on this journey, it's time to re-evaluate our approach. Find a way to lighten up, have some fun, train with intensity and intelligence, and when the time comes be dangerous."
Melody talks about the "Tactical Tuxedo" that many students and instructors wear. I generally discourage folks from wearing obviously "tactical" clothing. Why give up your ace in the hole? I like to be a little more low profile, preferring high end outdoor clothing rather than modeling the latest 5.11 clothing catalog.
On the same topic, you should probably also read The Gray Man Concept.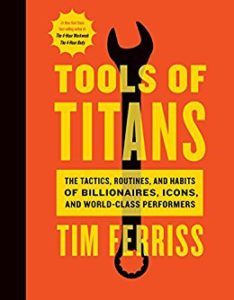 What I'm reading…
Tim Ferris produces one of the most popular podcasts on the planet. In it, he interviews world class performers across all fields and activities with the goal of gaining insight into what practices lead to superior performance. This book is a compilation of the most important concepts that each of his interview subjects discuss. It's a huge book (over 700 pages), but reads very quickly. I'm about halfway through it and am really enjoying it.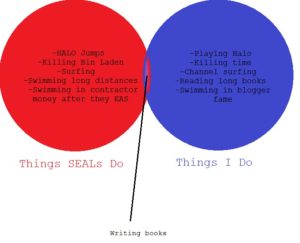 "I don't care if Navy SEALs use your product. I care about the details of your product and what makes it better than the other products on the market. I care why it's relevant to my needs, not to the needs of other people. If you do manage to sell it to the SEALs, great. You deserve recognition for that – but you might not deserve my money."

With mass shootings and terrorist attacks on the uptick around the world, this is a topic that deserves more consideration. Under what circumstances should police cruisers be used to transport trauma patients to the hospital? If your police department administrators haven't provided any guidance or policy on the issue, you should probably point them towards this article and ask a couple questions.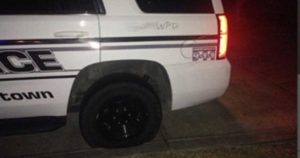 Speaking of police issues, my cop friends need to start being a little bit more low profile. I know you all are proud of your career choice and the good that you do every day. But in today's age, others may not think the same way you do. Some folks REALLY don't like the police. Are your tribal identity statements putting your family at risk?
Read the article. Seven Indianapolis area cops in the same neighborhood had their cars and houses vandalized. The criminals only chose the cops as targets and the cops worked for several different departments.
That means that the cops targeted here have been under surveillance for awhile. Someone (or a group of someones) is paying very close attention to exactly who is a cop in that neighborhood. The cops got targeted. Fortunately this time the attack only involved property crime.
Put on your thinking caps. Are the American people in general more supportive or less supportive of police in recent years? Which direction do you think the trend is heading? It seems logical to me that attacks like the one linked here will become more frequent and more violent in the future.
The bad guys don't want a gunfight with a cop. If they want to do damage, they'll wait for you to go to work and then attack your family instead. I'll ask the question again. Have you considered that visibly displaying your cop status in public may someday get your family targeted and killed?
Garage your take home cruiser. Get rid of the FOP stickers and license plates. No "thin blue line" logos on your car. No cop T-shirts anywhere in public. Don't make it easier for the criminals to identify you as 5-0. Put your ego aside. Ditch the obvious police identifiers in your life. Someone is always watching.
Not convinced? Read this story about a cop's wife and her encounter with an outlaw biker.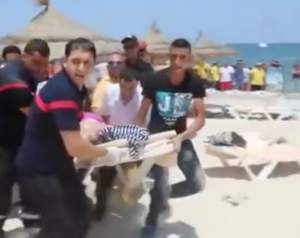 Some interesting statistics on mass shootings worldwide. Interested in more academic research on school shootings? How about Study Links School Shootings to Unemployment.

This is an important concept to understand. Having a growth mindset is critical to success in every endeavor, not just self defense. I also highly recommend the book Mindset that SBS references in the article.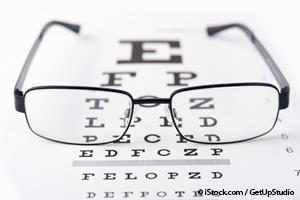 Interesting studies showing that rates of nearsightedness decrease in populations that get more direct sunlight exposure.

Information about what factors caused the FBI to change issued guns several times in the last 30 years.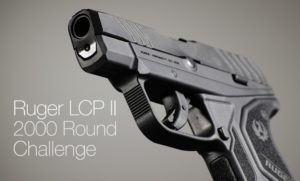 For those of you interested in the new Ruger LCP II, this author is documenting his 2000 round torture test. I'll be watching the column in the future to see how the little .380 performs.
Tamara Keel is also doing the same 2000-round torture test with a Glock 43. Follow her updates if you are curious about that blaster as well.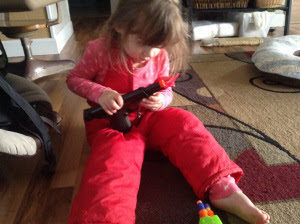 This should be required reading for any gun owning parent or grandparent.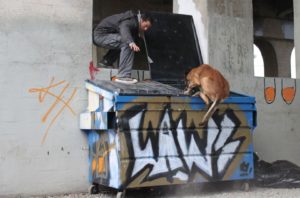 Not GQ's usual subject material, but a decent article nonetheless.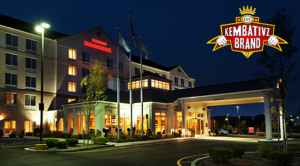 Kelly McCann gives you some information to make your next hotel stay a little safer.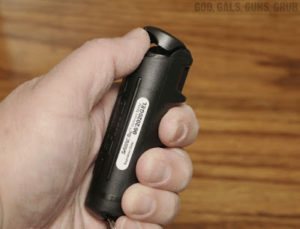 Are you carrying pepper spray on a daily basis? Dann shares some reasons why you should be. Here is yet another article extolling its benefits.
I personally carry pepper spray everywhere. I carry an ASP Street Defender on my key chain because I like that product's ability to be used as an impact weapon as well. Additionally I have the Sabre Red Spitfire units to carry if I'd like a smaller package. Both are very good options.
If you need more information, check out my article on Pepper Spray Tactics.

The dangers of tunnel vision…
Watch the short video of a carjacking and shootout from Venezuela. The owner of the car draws his pistol and starts shooting at one of the robbers. As he does so he loses track of the second robber, who then circles around him and shoots him in the back.
This is honestly a tough one to prevent. Only by training constant movement and training yourself to look for additional assailants can you break the tunnel vision that is so prevalent in fights for your life.
* Some of the above links (from Amazon.com) are affiliate links. If you purchase these items, I get a small percentage of the sale at no extra cost to you.