Knowledge to make your life better. If you have some free time, check out some of these links this weekend.
Here is an interesting scenario. How would you deal with a man at the gas pump trying to light a stream of gasoline on fire?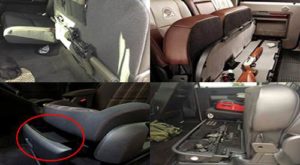 Some innovative ideas for hiding weapons in vehicles.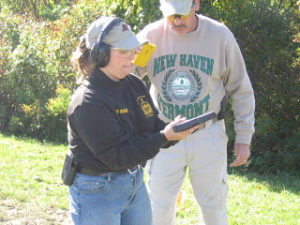 Dave has some sensible advice about the issue of "tactical" versus "emergency" reloads. If you like Dave, you'll also want to check out his thoughts on the "Temple Index."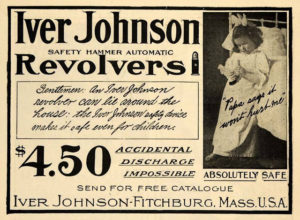 Intriguing information about a gun company few modern shooters know about. Seeing how they marketed their guns as being "child safe" is stunning given our understanding of issues today.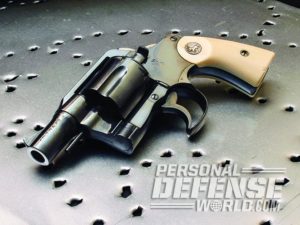 One more article about historic firearms. Check out Michael Janich's article about Col. Rex Applegate's personal handguns. If you don't know who Rex Applegate was, you need to do some research. Col. Applegate was a very important figure in the development of individual combat tactics in the WWII era. Read The Close Combat Files of Col. Rex Applegate and Kill or Get Killed to learn more.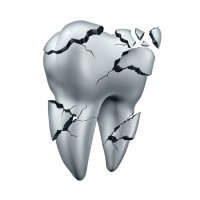 If you've ever tried to apply dental cement to a broken tooth or dental appliance, you know what a pain in the ass it is. This method looks a lot easier. It would probably work with a lot of the temporary filling materials too.
Most people think I'm crazy when I advocate being able to draw and shoot your pistol from every conceivable position. Take a look at the picture. This cop just took two rounds to his vest by surprise and he fell down. It happens all the time. Few of you have never shot from this type of position. That needs to change if you want to be a real practitioner of the art of using a handgun in a life threatening situation.
Here's how to train for this problem.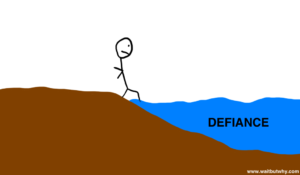 Brilliant. H/T to Tim Ferris for sharing.

What purports to be a novel way of describing gun violence really isn't anything new for those who have truly studied the problem. Replace the term "infector" in the paper with "criminal sociopath" instead. It will all make sense. Spending more time with criminal sociopaths and associating with a greater number of criminal sociopaths results in a higher chance of being the victim of gun violence. I think most of us intuitively recognize this fact. It's not a public health emergency.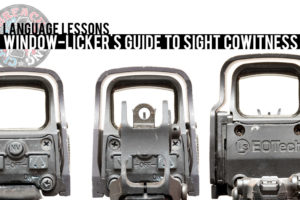 Everything you'd ever want to know about Red Dot Optics and backup sights on carbines.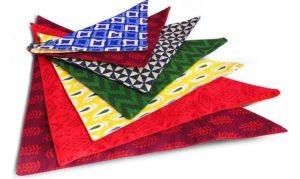 A few of the reasons I always carry a bandanna.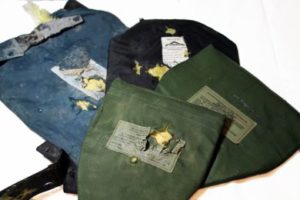 I thought that people would already know this, but apparently some folks don't. Soft body armor does not stop rifle rounds. Even "doubling up" won't help you. Most level IIIA soft armor (the most protective level) has a V-50 of around 1600 feet per second. That means that a projectile traveling at 1600 feet per second will penetrate the vest 50% of the time. As velocity increases, so does the rate of penetration. You need plates to stop projectiles traveling at rifle velocities.
The American drug war has been an abject failure. The way out, in my opinion, is to focus on harm reduction. A certain percentage of the population will use psychoactive substances no matter what the government does to stop them. We need to minimize the damage caused by these substances. This is an excellent guide for learning to do that.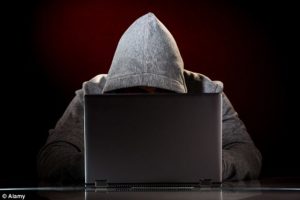 Here's a happy thought for you. Read the whole article. If you aren't absolutely frightened, you aren't paying attention. Recognize that there are only a few people working in your local 911 dispatch center. They can't answer thousands of 911 calls that hit at the same time because of a computer virus. The when you have to call 911 for an emergency, it either doesn't go through or isn't answered.
I can tell you that the folks who manage the 911 dispatch centers have done nothing to deal with this problem. There probably isn't much they can do, in all actuality. No 911 dispatchers are preparing or training for this eventuality.
Yet another reason why you can't have "I'll call 911" as your sole defensive option. What are your communications plans when this type of hacking attack occurs contemporaneously with a terrorist attack in your town?

A lot of folks want to be prepared in the event of a short term or long term collapse of our current health care system. I cover this information in my medical classes, but if you can't make it, here is an excellent reference. This article describes which antibiotic treats each of the most commonly diagnosed bacterial infections. Print it out and store it with your medical supplies. If you want more information, I would recommend picking up The Sanford Guide to Antimicrobial Therapy. It's a slim book that provides antibiotic selections for all known bacterial infections.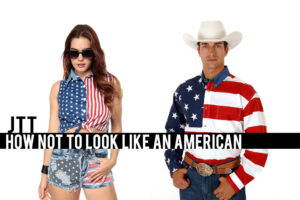 I've traveled in 44 countries on six continents. Despite what lots of folks believe, foreign citizens DO NOT hate Americans. Many people from other countries really dislike our governmental policies, but they don't extend that hatred to the average American person who is traveling in their country. To put things in perspective, think of Cuba. You may disagree with the communist government, but would you treat the average Cuban person badly because of your dislike for communist politics? Most of you would not. It's the same way when people from other countries meet Americans.
Then why would you want to dress to avoid looking like an American? Mostly it's because Americans are considered wealthy by third world standards. As an American, you will be targeted by more scams, solicitations, and even robbery attempts. Try to blend in as much as possible when you travel. This article gives you some good starting points.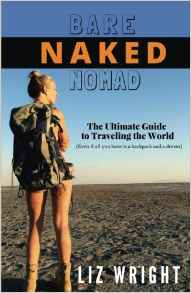 What I'm reading…
This is a good book for anyone interested in world travel. It appeals to both the beginner and the long term traveler. I think it would be of most value to those folks who want to extend their travels by actually living and working in a foreign country instead of merely visiting as a tourist. It has more resources than any other book I've seen about how to make money while traveling in foreign countries.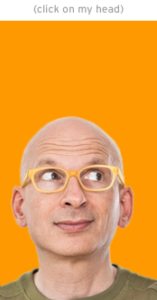 Seth Godin hits another one out of the park:
"The media has always bounced between pandering to make a buck and upping the intellectual ante of what they present. Now that this balance has been ceded to an algorithm, we're on the edge of a breakneck race to the bottom, with no brakes and no break in sight.
Vote with your clicks, with your sponsorship, with your bookstore dollars. Vote with your conversations, with your letters to the editor, by changing the channel…
Even if only a few people use precise words, employ thoughtful reasoning and ask difficult questions, it still forces those around them to catch up. It's easy to imagine a slippery slope down, but there's also the cultural ratchet, a positive function in which people race to learn more and understand more so they can keep up with those around them.
Turn the ratchet. We can lead our way back to curiosity, inquiry and discovery if we (just a few for now) measure the right things and refuse the easy option in favor of insisting on better."
An enlightening discussion comparing conditions during the economic collapses in both Argentina and Russia. It's important to look at events like these and learn from them. The one common denominator that you can easily see is that having cash in hand during a crisis solves a lot of problems. If you don't have a fair amount of cash hidden in a safe place in your house, you may be putting yourself at risk when the government declares a "bank holiday" and limits access to your bank accounts.
Read the whole article. It's good. Then buy Fernando's book.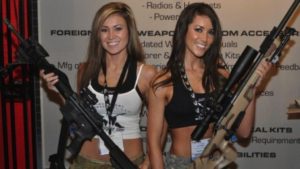 The annual Shooting, Hunting and Outdoor Trade Show is next week in Las Vegas. For those of you who are attending for the first time, please read and heed this advice.
* Some of the above links (from Amazon.com) are affiliate links. If you purchase these items, I get a small percentage of the sale at no extra cost to you.