Here are a few links to articles and videos I found interesting this week and want to share.  Some are intellectual.  Some are informative.  Some are just fun.  If you have some free time, check them out this weekend.

For anyone who advocates gun bans, here's something to think about…
Even if the bans completely stopped gun crimes (which wouldn't happen), who is going to go get all the guns from everyone? Read Paul Howe's (a veteran who fought in the "BlackHawk Down" battle) thoughts on the subject. He's right. As soon as the Feds/Military/Police start getting ambushed and killed, the confiscations will stop.  Even if each police department could hit 10 houses a day (they probably couldn't), how long do you think it would take to confiscate 200 million guns?  Do you think all contraband is found during a police search?  Having worked a few search warrants in my time, I can assure you that contraband gets missed very regularly.  The cops couldn't find all the guns if they wanted to.
So I ask again…what is your goal with gun ban legislation? If you know it won't stop crime and you know it can't be enforced, why are you suggesting it?
Here's a similar article with a slightly different take on the issues discussed above.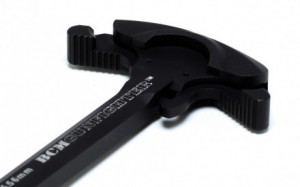 I love SHOT Show time. Everyone waits until just before the show to introduce their new goodies. I predict this one will be a hit.
Here's a question for you….
How would you change your AR-15 shooting/reloading/malfunction reduction strategies if you could operate the charging handle one-handed from either side?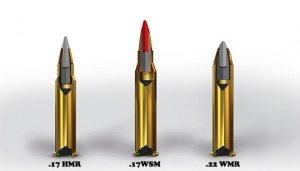 Another new SHOT Show announcement, the .17 WSM. What no one is talking about is what will happen if they chamber a concealable revolver or auto pistol for this one. Even out of the shorter barrel, velocities will likely exceed those of the 5.7mm. That means your soft body armor now has the protective ability of a WalMart sweatshirt!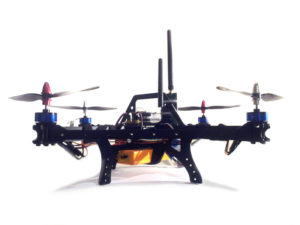 John Robb writes an excellent article predicting how drones will likely be used as package couriers in the coming years.  Think about the implications he presents.  Think about how this will change the face of drug and weapons smuggling.  Need a gun?  Order one on the net illegally and have a drone drop it off.  Heroin can be delivered to the suburbs without police intervention and without drug users having to visit the 'hood.  Some truly life-altering events that we will likely see in the next few years….
If you are looking for a phenomenal fictional account of how drones might go out of control in the future, check out Kill Decision by Daniel Suarez.  If this book doesn't scare you, you aren't paying attention.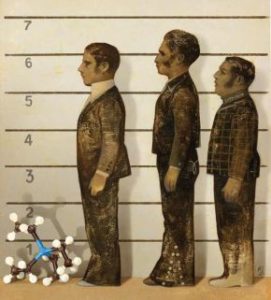 Here's some fascinating science.  Did you know that childhood lead exposure is more strongly correlated with crime rates than any other causative factor?  Lead is no joke.  I currently still have documented lead poisoning (it's slowly getting better) from near daily shooting on an indoor range.  Wash your hands and face (and use a wipe designed to remove lead) immediately after you shoot!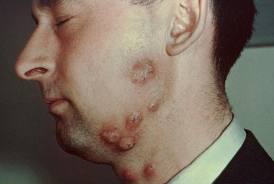 A quick and easy review of how to diagnose and treat fungal infections in any situation where you can't get to a doctor.  The article's authors wrote a great book on austere medical care called The Survival Medicine Handbook.  I highly recommend it.

Read this article and tell me if you still think our economy is improving or that "everything will be just fine".

Good summary and background information on all the major terrorist organizations operating in the world today.