Here are a few links to articles and videos I found interesting this week and want to share.  Some are intellectual.  Some are informative.  Some are just fun.  If you have some free time, check them out this weekend.

A very brave man decided to put a Hi-Point pistol to the test.  He fired more than 2000 rounds out of the thing with no major parts breaking.  He did report having 77 total stoppages and immense frustration with the operating controls.  There are people who will say "The Hi-Point works fine".  They are wrong.  Having a stoppage every 30 rounds or so is not confidence inspiring.  The gun needs to be at least 10x more reliable than that before you should consider it for defensive purposes.  There are too many better guns on the market to rely on a Hi-Point for defense if there are any other options.

It's nice to see that some more conventional medical practitioners are recognizing hemostatics as being safe and effective alternatives in certain cases.  I carry the QuickClot nosebleed gauze (2×2 gauze pad impregnated with the same hemostatic agent that thy use in their Combat Gauze) in all of my medical kits.  I've used them multiple times with great success on small bleeding wounds where it was inconvenient to hold direct pressure for the extended period of time necessary to stop the bleeding.
Paul Auerbach is one of the best known wilderness medical docs in the business.  I'm glad to see him report on the study.  His Field Guide to Wilderness Medicine is a must-have for anyone looking to be able to take care of themselves or their family in the absence of the advanced hospitalization care we all have come to depend on here in the USA.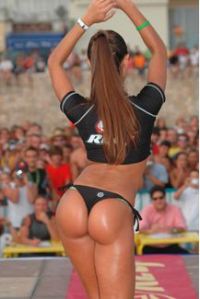 Bret Contreras knows more about shaping butts than any other trainer out there.  He actually wrote a 600 + page book on Glute training!  In this article he discusses all of his secrets for building great glutes for both men and women.  He also reviews all of the other glute workouts on the market and talks about the good and bad information in each.
The real story of the two former Navy Seals who were killed in the Libyan Embassy attack. They weren't the ambassador's security detail. They were on another assignment and came to the aid of the ambassador's staff when they were being over run by 200 Al-Qaeda terrorists. These men deserve the CMOH, but will likely never get it.
The dynamics of extreme close quarters gunfighting are poorly understood by most shooters. When gunfighting within arms reach, guns get grabbed. Many of my students are hesitant to grab a pistol at close range in order to deflect the muzzle. They are afraid of getting burned, cut, or pinched when the gun goes off. It won't happen. Watch the short video and see for yourself.
Also notice that grabbing the slide caused a malfunction. If you get your gun grabbed by the criminal in close quarters you must expect your gun to jam and you must be able to reflexively clear the malfunction in order to get your gun working again.

These are some of the most important lessons learned as active shooter events continue to evolve. If you have ever considered responding to an active killer (either as an armed citizen or as a cop), how do you plan on dealing with these contingencies? Does your training prepare you to deal with the threats we are currently facing?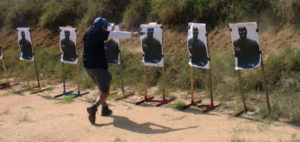 Karl Rehn writes a very good article about when a pocket gun will work…and when it likely won't.  I agree with the author's conclusions completely!  I haven't trained with Karl, but I have heard nothing but good things about his program.  If you are in the Texas area and looking for some instruction, check out KR Training.