Knowledge to make your life better. If you have some free time, check out some of these links this weekend.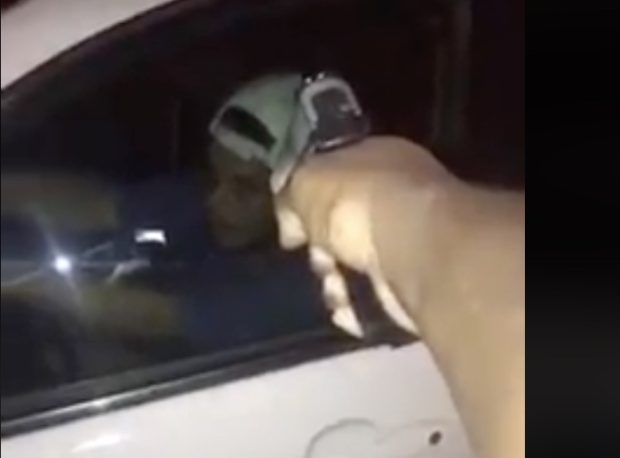 "Just because it "worked" doesn't mean it's worth emulating
Let's look at this incident from a practical standpoint. What if the thief hadn't obeyed the owner's commands? What if he started the car and drove away, or simply got out of the car and walked away? What would the owner do then — shoot? With what justification?
If he didn't shoot, then his display of force was for nothing. His bluff was called. What happens the next time he bluffs?
Or maybe next time he actually pulls the trigger, and kills an unarmed teenager who was pilfering his sunglasses. How well is that going to play in court?
What if the suspect had a lethal weapon of his own? Someone ignorant enough to try to hold a petty thief at gunpoint is probably not ready for the explosion of violence that someone who's been cornered is capable of unleashing. It could have resulted in serious injury, or even death, for both of them.
Finally, what if the thief had a lookout, a violent buddy who came to his rescue? The homeowner was so busy being a social media hero that he couldn't possibly have been paying attention to what was going on around him. He was the perfect candidate for an ambush.
Yes, what he did "worked". There are also a lot of people who have survived auto accidents without wearing their seatbelt, but that's not a ringing endorsement either.
The firearm is not a tool to force others to comply with your wishes. Yes, the police can do that, but unless you're a sworn officer you don't have their training/experience or the legal protections which make it possible. For a private citizen, it's a dangerous game to play."
Given that I travel so much, I often find learning about other countries' weapons laws to be very instructive.  A lot of American gun owners think that is all but impossible to own guns in other countries.  That thought is absolutely untrue.  While most foreign countries demand that  gun owners  jump through far more hoops than their American counterparts, it is entirely possible to own guns in most countries in the world.
This is a discussion on Russian gun laws.  Besides my travel interests, I also like to learn about other countries' weapons laws because they help me to better predict what the anti-gun folks here would like to achieve.
While we are on the topic of travel, please read this article.  Don't plug your phone into any random airport charging stations.  Several of my friends in high places working for three-letter federal agencies overseas have given me the same advice.  In addition to hackers, you also have to worry about your host country's government spying on you and stealing your data/texts/emails.
Government spying via the use of fake charging outlets is incredibly common in Eastern Europe and the former Soviet countries.
We're seeing more and more need for breaching skills during active killer events. We could train up more patrol explosive breachers. We could all carry mechanical breaching gear in our cruisers. There might be an even better solution…
Our fire fighting brothers in service are actually trained how to breach doors. They have the equipment to do it (including saws if needed). They will already be staging at the scene.
Why not have armored fire fighters escorted by cops do the breach? That seems like a much better option than having a poorly trained cop juggling a halligan, a ram, a sledge hammer, and his AR-15 all at the same time.
We already have progressive agencies that integrate tactical EMS into "warm" active killer scenes under police escort. This really isn't much different.
Am I missing something here? It seems like common sense to me.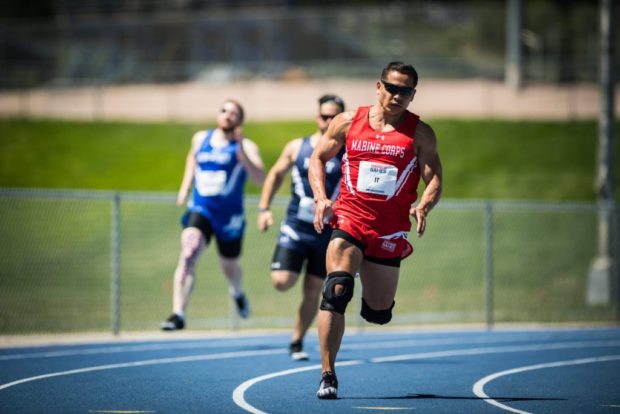 I really think that sprinting is probably the most useful exercise anyone can do to become more capable in combat.  I currently sprint 2-3 times per week.  More of you should be doing something similar.  This is a good program to start if you have a decent level of baseline fitness.  If you aren't fit, cut way back on both volume and intensity.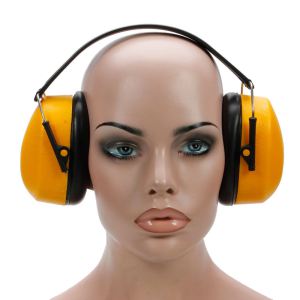 Everything you have ever wanted to know about electronically amplified hearing protection.  I really like the retro-fitted NoiseFighters gel earpads mentioned in the article.  They turn your $35 electronic hearing protection into $300 ear pro instantly.
Many of you have never practiced accessing your holstered firearm with your weak hand.  Watch this video and take a look at the suggestions Mike makes.  Try them with an unloaded weapon and then practice them on the live fire range once you become proficient.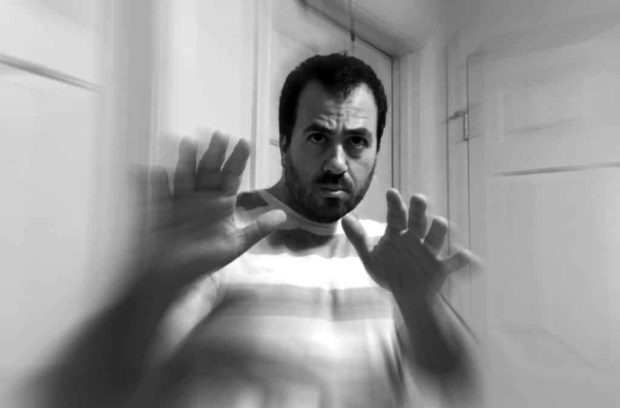 In a lot of my classes that contain force on force or role playing scenarios I see students' hands being down as an almost universal problem among students with minimal empty hand fighting experience.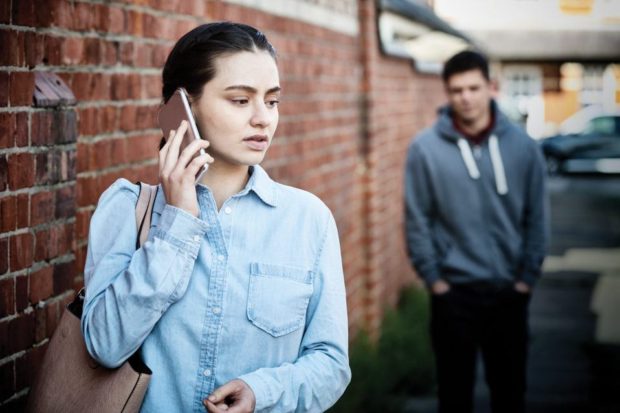 This article summarizes a lot of the concepts popularized by the book "Left of Bang."  I find these ideas to be tremendously valuable.  The book covers the fine points and particulars not included in the article.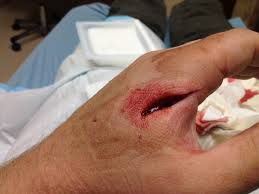 A very good article discussing when it is appropriate to close a wound for all you wilderness/survival medicine enthusiasts.  This article gives you information about HOW to close the wound using steri-strips, staples, or sutures.   It is an excellent summary.  Finally, THIS ARTICLE talks about what wounds shouldn't be closed and how to facilitate healing by secondary intention.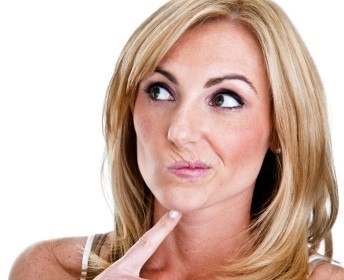 Some facts within the gun debate.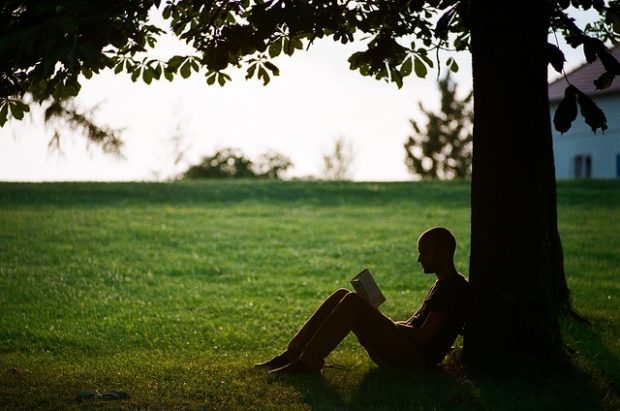 I recognize that there is an element of irony in sharing this article on a blog that you will read on a screen.  Nevertheless, some of you will find the ideas valuable.

Some advice about how to best practice your reloads in both dry and live fire.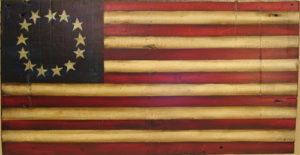 "The archaeological and historical record is amply clear that there is NO inherent genetic resistance to stabbing a motherfucker in the face, chopping his head off with sword or axe, or burning his house down around his ass.  If you can manage to practice the six aspects of developing a pre-disposition towards effective violence, then dropping the hammer, fist or firearm, will not be an issue when the need arises."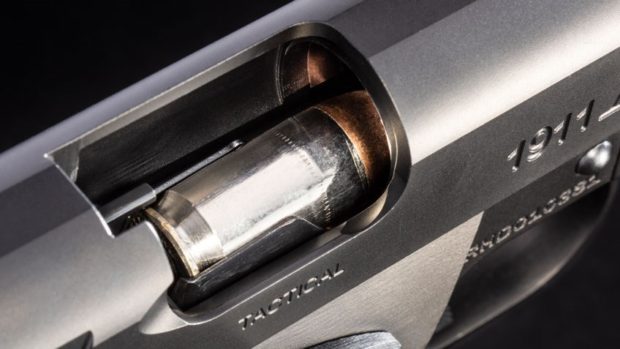 It's rare that I agree 100% with any article.  This piece is one of the few exceptions.  If I had written the article, the advice would have been almost word for word the same.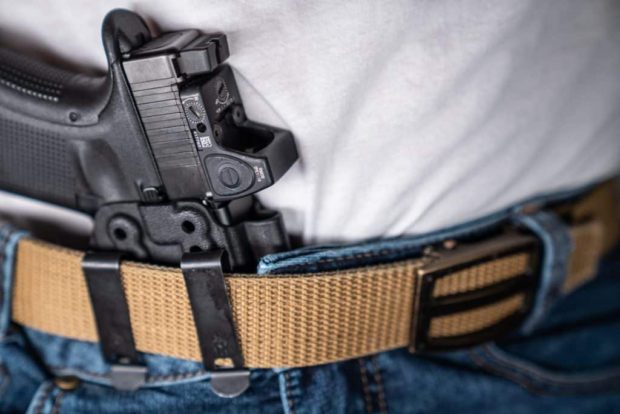 If you've had problems with AIWB carry, this article will provide you with some helpful tips.  Training: How to Get Your Ankle Gun into Action Quickly offers similar tips for ankle carry.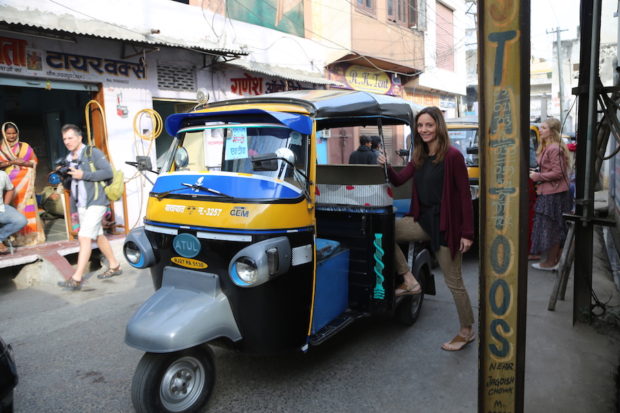 Quality advice for those of you brave enough to travel outside the USA.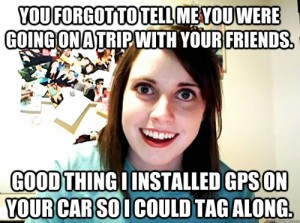 Another outstanding article from Mark Manson.  Manson's book "Models" is a must read for men who aren't in a relationship that they truly want.  I'm reading his latest book right now.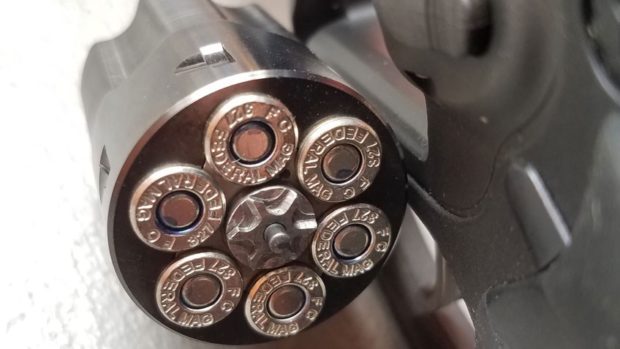 An uncommon article covering gelatin and accuracy testing of a variety of .32 Magnum cartridges.
This article gets to the heart of one of the problems with police body cams. Seeing does not equal "observing."
Cameras may closely approximate what the officer "sees" but they cannot track what the officer takes note of. They do not chronicle his mental processes attempting to sort out what information is relevant and what information is irrelevant. A poorly trained or inexperienced officer may be seeing everything, but only paying attention to factors that will later be shown to be irrelevant.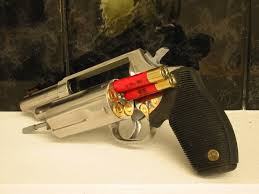 The Judge isn't quite as useful as you think it is.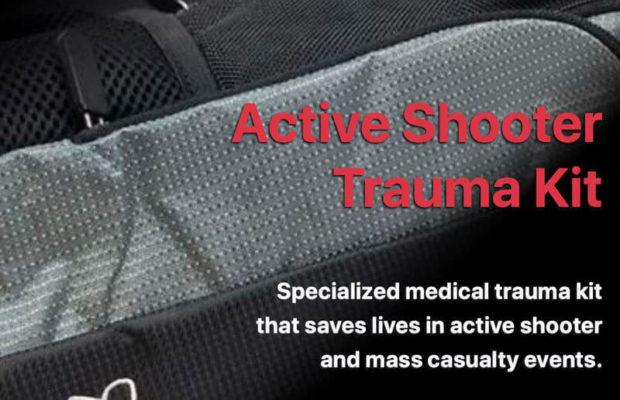 Just like in the firearms world, the most common medical questions I get involve gear rather than tactics.  When I get the question "What do I need in a gunshot wound trauma kit?"  I generally say: "More training."  If you had adequate medical training you would know exactly what kind of gear you need to have.
I also generally advise against purchasing most pre-packaged medical kits.  In order to get to a desirable price point, many pre-made kits skimp on the tourniquet and the hemostatic agent.  You don't want sub-par versions of either of these items.
This is a good article that looks through the contents of a common "active shooter trauma kit."  The author discusses the problems with the kit and makes quality recommendations for replacement gear.
This is a good post. Here are my thoughts on "Enough Gun" in the event you missed my post from last week.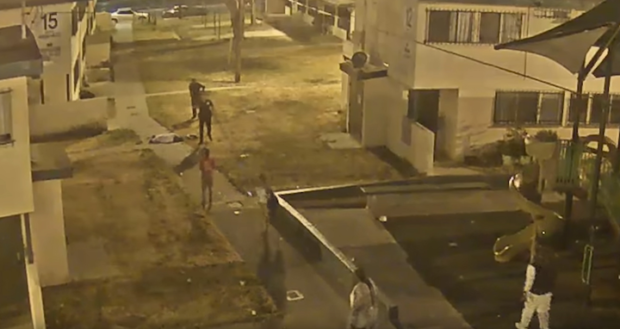 Useful counter-ambush guidance for my police officer readers.  The author suggests eating your meal at a fire house rather than at a public restaurant.  While it's probably safer to do this, I think there is a better option.  I eat my dinner every night in one of the city parks in my patrol district.
I'm tough to ambush because I can see everyone within 100 meters of my position.  Foot and bicycle traffic is relatively low.  It's easy to process potential threats.
The advantage to eating in a park is that regular citizens are more likely to engage you in conversation.  They feel less threatened when you are eating your lunch in the relaxed environment of a city park.  Almost every day I have meaningful interactions with the residents in my city as I enjoy my meal.  My cop friends should give it a try.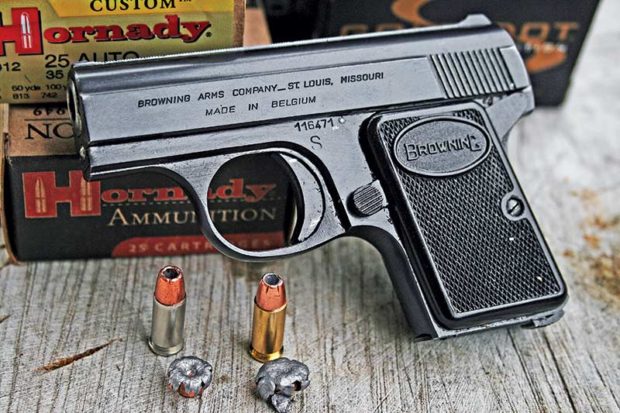 I own both of the guns mentioned in this article.  I regularly carry them in the capacity of a "Hideout Gun."  I load both of my .25 autopistols with full metal jacket ammunition.  It's rare that a .25 will actually expand in clothing-covered human flesh.  I'd rather use the ball ammo to ensure adequate penetration when using this round.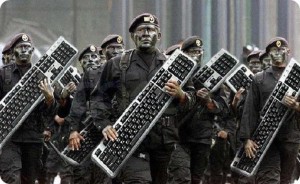 Every time I look at one of these sources of "information", the only thing I want to do with my gun is shoot myself in the head.  Stay away!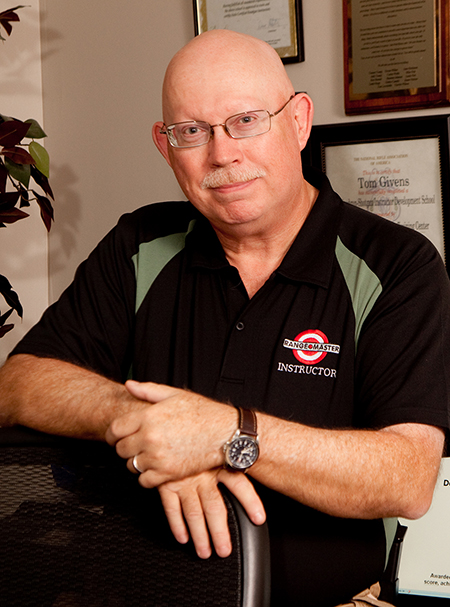 This interview with Tom Givens should be required reading for anyone interested in protecting themselves in a more effective manner.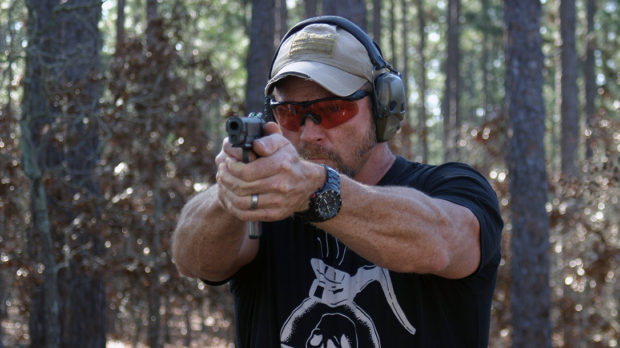 Pat Mac covers what he thinks are the six most common pistol training myths.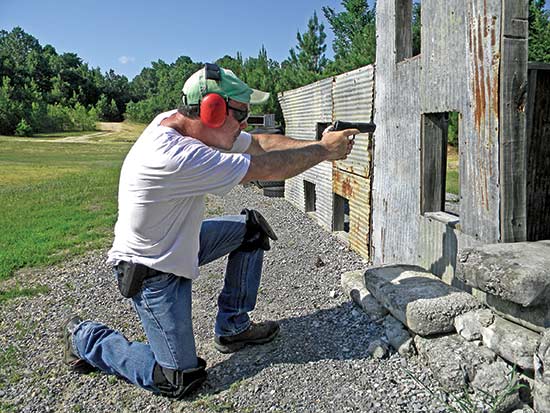 "Using firearms for self-defense is a martial art. Developing the physical and mental skills necessary to fight with the firearm will require training, just like any traditional fighting discipline. Most of the skills and principles used with firearms are contrary to our natural instincts, making it difficult if not impossible to learn on your own. You're gonna have to get some training from a professional instructor."
A couple of tricky ideas for you Apple fans.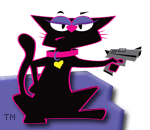 Here's some advice for newly certified police or NRA firearms instructors:  Your instructor course was inadequate.  It did not prepare you to teach.  You need to learn more…lots more…before you will ever become a good instructor.  Most of you will get defensive and deny this statement.  That's fine.  The smarter among you will heed Kathy's advice in this article and do the work.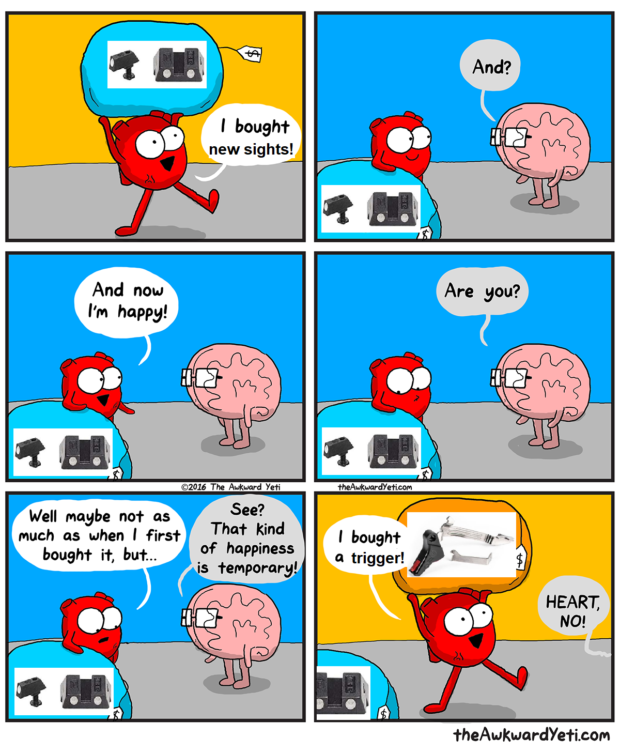 How clothing fabric weight, patterns, and texture affect concealment.  Read Part V as well.  That article covers various fashion myths and misconceptions as they relate to concealed carry.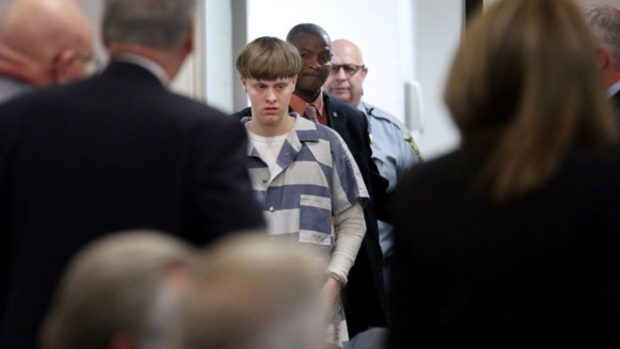 Taking a deeper look at one of the many potential causative factors that create spree killers.
Tatiana Whitlock provides some solutions for dealing with goblins at the gas station.
Some of the above links (from Amazon.com) are affiliate links.   As an Amazon associate I earn a small percentage of the sale price from qualifying purchases.  It does not cost you any money.
If you would like to further support my work, head over to my Patreon page.