Here are a few links to articles and videos I found interesting this week.  Some are intellectual.  Some are informative.  Some are just fun.  If you have some free time, check them out this weekend.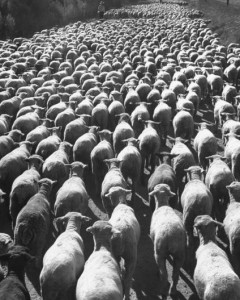 I really hate the sheep/sheepdog dichotomy…in my mind it's just overplayed and tiresome. But this article has some great information about why people remain "sheep" in crisis situations. Read through the 8 factors and think about how you would break the cycle in a crisis and respond appropriately.

"I want everyone who makes the decision to carry a gun or who owns a gun for home defense to be well versed and skilled in its use. Because if you someday do need that gun, I want you to win the fight. No question in my mind that's what I want. But I also want us to spend our time and money wisely, and stop using words that don't make sense. Your Kel-Tec .32 ACP isn't a "weapons system", in fact in Kel-Tec's case it's barely a gun. Your holster and belt isn't kit, and you probably don't need to learn counter vehicle ambush techniques.
I'm not saying don't do those thing, because Operator Fantasy Camps are totally rad and quite a bit of fun, but I don't want someone to spend $1,000 on one of those courses learning to kick doors when he'd be better off taking a course that focuses on practical concealed carry applications."

I really like the .22 magnum cartridge. It seems to perform far better than it really should given its small size. Finding reliable velocity data has been a challenge until now. This site chronographed 11 loads out of 18 different barrel lengths. It's a lot of good data to have if you are interested in the .22 magnum cartridge.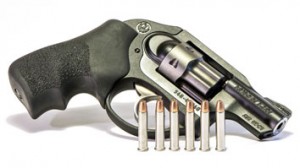 Here are some additional tests on the .22 magnum, including penetration in ballistic gelatin.  Now I know why this little round works as well as it does.  The best bullet expands to .36 and penetrates 15″ of gelatin!  That's .38spl level of performance in a .22!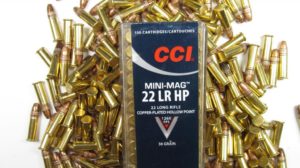 And if you are interested in additional information on the .22 cartridge, here are some good velocity and penetration test results for some of the more common "bulk pack" .22 long rifle rounds.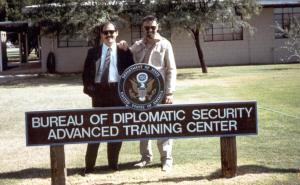 Some things a pro instructor looks at when evaluating performance. Marcus is one of the true masters at integrating mental and physical skill sets to achieve superior performance. It's interesting to see how he analyzes a shooter's performance.
Besides being a master instructor, Marcus writes some great fiction.  Check out his book Air Marshals.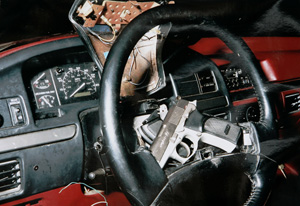 ITS  Tactical lists some unconventional places to hide firearms.  This may be useful for any of you looking to keep your guns safe from theft or for those cops out there wanting to be a little safer.

I learned this technique in the second Glock armorer's school I attended.  It's the best way I've found to remove the magazine floorplates.  It will still be difficult the first time you do it on a magazine that has never been taken apart.  The key is to push the punch down HARD.  You are trying to push the plastic retainer at the end of the spring all the way down the magazine body and out of the way of the floorplate.

Do your job, and do it well, and build a good reputation as an employee.  But stop it there.
Don't be one of these giggling cheerleaders who will work extra hard for a pizza party or a certificate of appreciation or some other cheaper-than-a-raise "go-team" pacifier.
Value your own time. Life is short, and you only get so much.
If you died tomorrow, would you be satisfied with someone saying, "well, he didn't do much of anything, but he worked really hard at his boring, shitty job this year" at your funeral?
When an employer constantly cuts into my private life — the reason I go to work in the first place — I take it as a personal sign of disrespect.
Jack's book The Way of Men is a must read.
If you don't want to miss any more articles like this, sign up for my email updates.