Knowledge to make your life better. If you have some free time, check out some of these links this weekend.

Words of wisdom from Cecil Burch. Cecil is a great instructor. Check out his class schedule and take one of his classes if you are in the neighborhood.
Ralph Mroz talks about the realities involved in fighting with knives.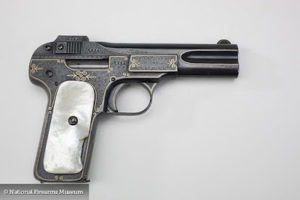 Some very cool pictures of guns carried or owned by Presidents of the USA.

ATM skimmers used to be pretty rare. They were large contraptions that fit over the outside of the card reader on the ATM. They were most commonly seen in tourist areas on "stand alone" ATMs that weren't regularly serviced. Now it seems that the ATM technicians are installing small bluetooth compatible skimmers to steal your data inside the machines themselves, at least in Mexico. My best advice is to avoid ATMs in obvious tourist areas and to use the ATMs that are inside a bank. Although not a foolproof strategy, doing this will at least limit your chances of having your card data stolen.
One other thing…for foreign travel, you want a traditional ATM card, NOT an ATM debit card. The traditional cards have daily withdrawal limits so the crooks can't clean you out. With the debit card, they can take out more money and charge things to your account. The traditional ATM card will help limit the damages if your data is stolen.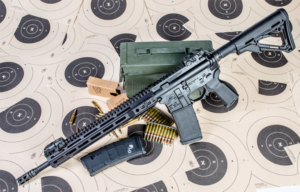 This is important information for any of you who carry defensive firearms, pistols included. Rechambering rounds damages them. Most shooters don't know that. Read the article.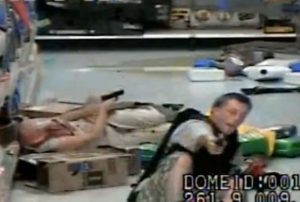 An in-depth analysis of the gunfights that killed two cops, two criminals, and a concealed carry permit holder in Las Vegas last year. This one is well worth your time. Pay attention to how the two criminals ambushed the cops eating lunch. Then take a look at the tactics they used to kill a CCW permit holder who was trying to stop their shooting rampage.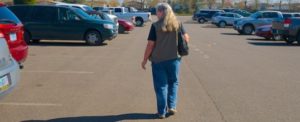 Grant Cunningham provides some solid information about the latest "personal safety apps" for your smart phone. They really won't keep you safe.
"The only place where this kind of app would have any real value is in the reporting aspect. I hate to sound morbid, but in reality it simply gives the police a place to look for a body. Attacks take place in a matter of seconds; by the time this app realizes (through its sensor monitoring) that something was amiss and waited the requisite time for the user to press the "I'm OK" button before actually alerting someone, the attack could well be over. Factor in the time delay in summoning the authorities, and the low priority any alarm call is going to be assigned by dispatch — well, we're back to telling the police where to look for the corpse. At best."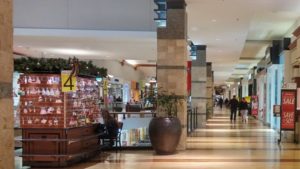 Matthew Allen is one of the few "out of the box" thinkers in the tactical industry. Check out his valuable insights on the relative merits of cover versus concealment. His website is also a veritable goldmine of quality information. I especially like his series "Dark Arts for Good Guys."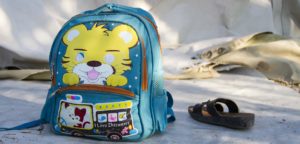 Some real life "bug out bags" here. Take a look at this article about the items that Syrian refugees are carrying with them to ensure their survival during a real life urban "bug out."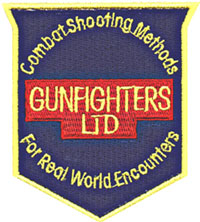 Force on force training is becoming more widely available. It's incredibly useful, but also incredibly dangerous if not done well. Here are some good guidelines for doing it right.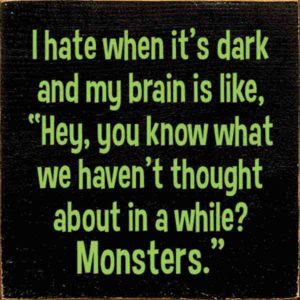 Some quality science to help you deal with your negative thought patterns.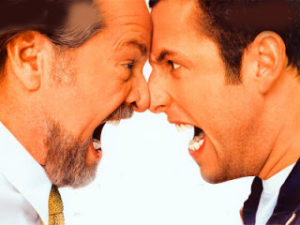 Hock lists some of the most common pre-assault indicators. It's important to understand these and be able to recognize them. These indicators can provide qualitative justification for a force escalation or a pre-emptive attack.

Concussions are common injuries and can have lasting consequences. Here's how to identify them and what to do for treatment. Although this article is in the context of high school sports, the same guidelines apply for you martial artists/fighters as well. The same group also came up with a valuable list of treatment protocols for eye injuries. Both documents are worth your perusal if you have any interest in medical skills.
Have you ever considered that the targets you use in training could be producing Training Scars?
Craig Douglas shows a simple and elegant solution to the problem of an attacker grabbing your weapon bearing limb in a fight.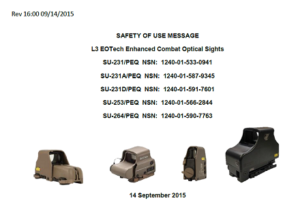 I really like the circle/dot reticle on the EOTech optic. I think it's the fastest reticle on the market. Unfortunately, I've seen significant problems with EOTechs not holding a zero in the classes I've taught. The military is noticing the same thing and put out this safety warning. If you are looking for a quality optic for your AR-15, I would suggest that you stick to the Aimpoint.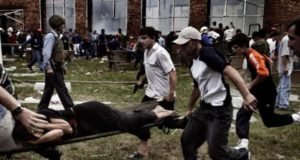 Buckeye Firearms is hosting Dr. John Giduck, author of the book Terror at Beslan, for a terrorism seminar later this month. I've attended three different seminars taught by Dr. Giduck. All were outstanding. The man has an excellent understanding of the tactics and motives of numerous international terrorist groups. He has presented some truly innovative tactics for the on-scene management of terrorist attacks as well. I highly recommend both this seminar and all three of his books.
* Some of the above links (from Amazon.com) are affiliate links. If you purchase these items, I get a small percentage of the selling price.