Written by: Greg Ellifritz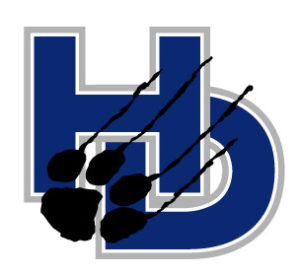 Officers from a neighboring jurisdiction acted quickly and made the arrest of a sophomore high school student who was planning on a mass shooting at Hilliard Davidson High School.
The student drew detailed maps of the school, visited gun stores, and was attempting to recruit additional students in order to kill as many of his classmates as possible.
According to the Columbus Dispatch:
"O'Brien said xxxxxx had drawn a map of the high school diagramming an attack, listing weapons and detailing that up to 15 others would be needed to carry it out. Xxxxxx had approached four or five others about the plan, O'Brien said, and some of them were interested."
One of the students approached by the would-be killer went to the school resource officer and informed him of the plot, triggering the investigation and eventual arrest of the teen plotting the attack.
A couple of important facts to note here…
In almost every school shooting the killer does two things.
He obsessively plans his actions to create the largest body count
He tells at least one other person of his plans.
Recent academic studies have determined that even though the killer has told other people about his plans, those students rarely report the killer's plans to the authorities.  The single most common reason students failed to report the killer to police or school staff was that they didn't actually believe the killer would follow through with his plans.
The pre-event planning stage and the informing of other people about the attack are the two most likely ways a school shooter gets caught before he commits a massacre.  You MUST encourage your children to report any talk of mass killings to you, school staff, or police.  Do not allow them to rationalize or minimize the consequences of such plots.  It is literally a matter of life or death.
This wannabe school shooter told four or five other students about his plot.  Fortunately, one reported the plan to a school resource officer.  That kid likely saved numerous lives by taking  action.
But four other students kept the information to themselves.  That isn't acceptable.  We need to make sure that our kids know how serious a school shooting threat is and that they should immediately report such a threat to authorities.  We also need to recognize when we adults see students mapping school hallways and compiling lists of weapons and tactical plans that this act isn't an imaginary game that the student is playing.  We need to recognize that we are seeing the planning of an attack and treat it with the seriousness such a threat deserves.
One other thing to think about….
We know that active killers extensively study past shooting sprees and work to make sure that they can create a higher body count.  This student planned an attack that consisted of up to FIFTEEN ADDITIONAL GUNMEN!  Depending on the study, we know that 90%-98% of active killers have acted alone.  That makes a single officer response (or a single armed citizen response) somewhat feasible.  How would you change your response if you knew there were 15 gunmen involved in the attack?  It's something to think about.  That may be the next evolution of active killer attack strategy.
Kudos to the student who informed the police.  Additional kudos to my friends at the Hilliard Police Department and the Franklin County Sheriff's office for their quality surveillance, investigation, and follow-through.  This is how it is supposed to work.  I only wish more potential attacks could be nipped in the bud like this one was.
If you would like to read more articles like this one, please sign up for my email updates.