Written by: Greg Ellifritz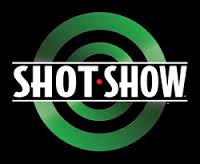 If you have been vacationing off the planet, you may not realize that the world's largest trade show for shooting enthusiasts was held in Las Vegas last week.  The Shooting, Hunting and Outdoor Trades (SHOT) show is the second largest trade show in Las Vegas every year.  70,000+ shooting industry professionals attend the show where every major hunting and shooting company has booths and displays.  There are so many booths that it ends up being somewhere around 15 total miles of aisle space every year.  It generally takes me at least three days just to see all the booths.  The show is absolutely massive.
I attended the show every year for about seven years straight, but haven't attended for the past few years.  I like seeing all the new gear and meeting my friends from around the country, but I've lost a little of the excitement I once had for new gadgets.  It's truly mindset, skill, and tactics that will get help you win the fight.  The gun you carry doesn't matter all that much.  I like cool new guns and gear, just like everyone else, but I don't care for them so much that I need to spend thousands of dollars flying to Vegas every year to see their inaugural debuts.  I'll buy the new guns I like when all the bugs are worked out of them at least a year after their SHOT Show introduction.
With that said, I still like seeing all the new innovations.  The new items reported below from a variety of reporters on the ground at SHOT are the introductions that I am most excited about.  Keep your eyes on these innovative new products in the coming year….
As always with SHOT show, the release dates on these items are NEVER what the manufacturer promises.  Add at least six months to the publicized estimates for when these things actually arrive on the market.
Although these actually hit the market last week, their official introduction was at SHOT.  There has been a lot of press about the new Glocks 43X and 48.  This interview with Michael Goerlich of Raven Concealment on Breach Bang Clear's website is the most comprehensive I've seen.
You can also read John Farnam's take on the new pistols HERE.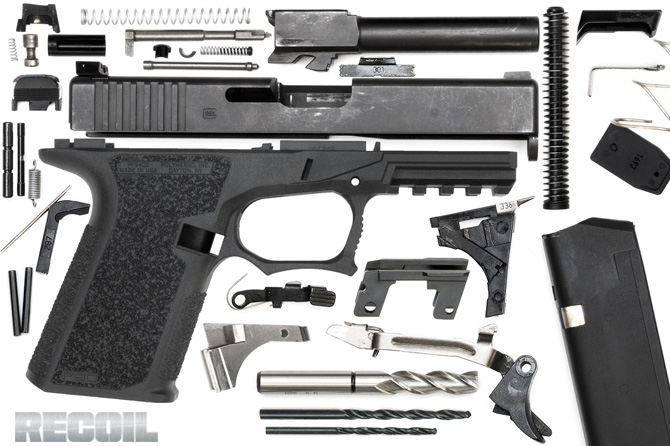 You know I like my Glocks so this should make me happy.  It does, but I find it profoundly interesting that you can buy an entire "Glock" pistol that didn't have a single Glock part in it.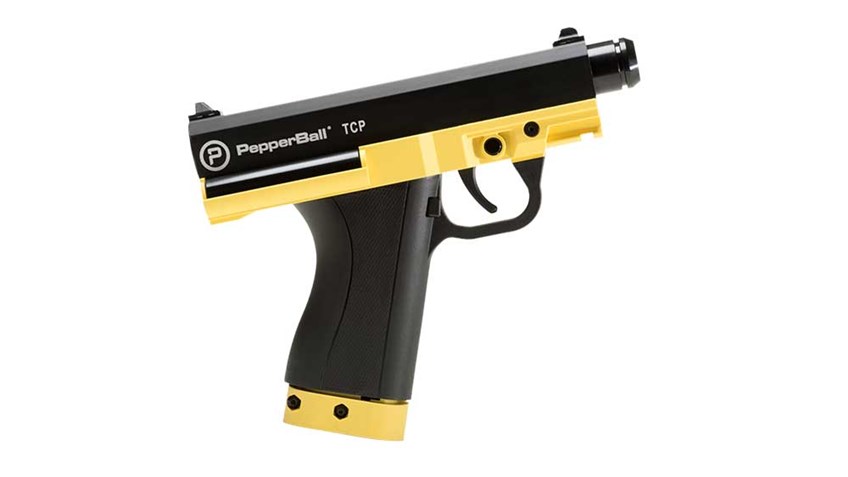 I've always thought that the pepperball launchers have been under-utilized in the law enforcement context.  I'm happy to see them expanding their line of civilian products.  This may be a great solution for someone who can't or won't own a firearm.  It may also be a solution for mob vehicle attacks.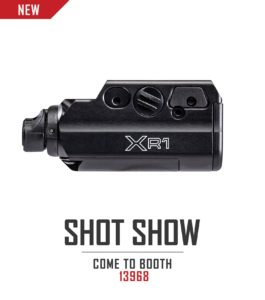 I predict this new light from SureFire will be a hot seller for the CCW crowd.  Making the light rechargable keeps it down to a small footprint and reduces the cost of buying expensive CR123 batteries.
Streamlight also has some new lights that look good.  I especially like the TL Racker 870 Forend light.  I'll definitely be ordering one for my SBS 870.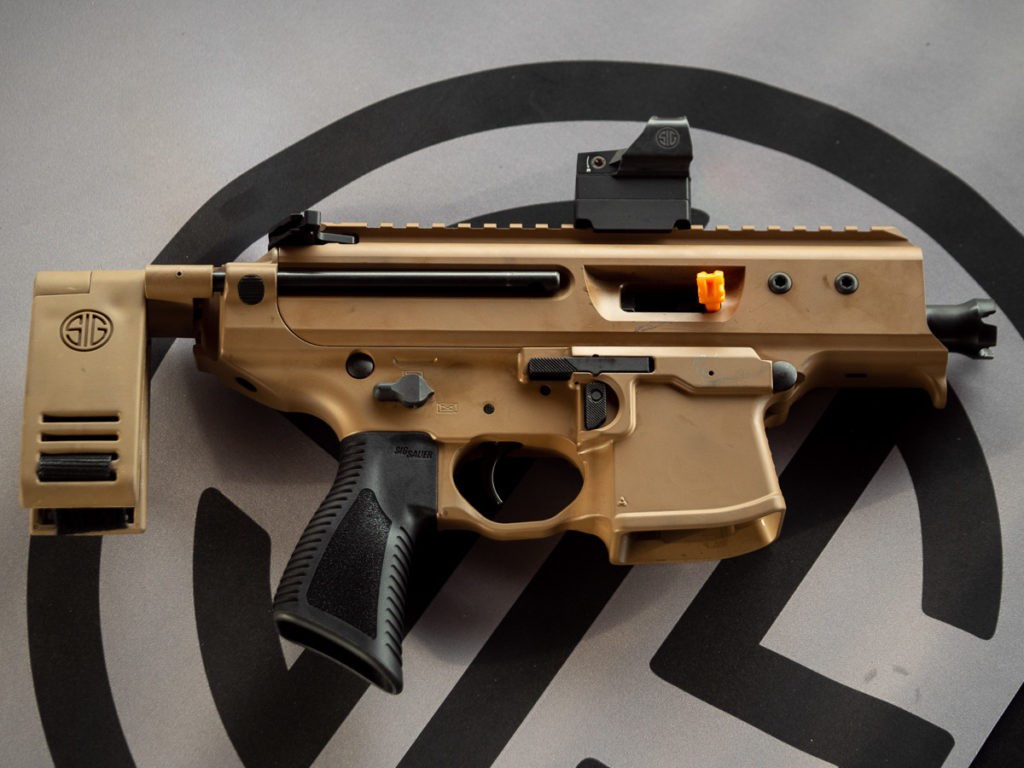 Ever since I went to MP-5 instructor school, I've wanted a short barreled 9mm sub gun.  I have absolutely no real use for this particular gun, but it may be the closest thing I can get to a legal short barrel MP-5 without $20K and a tax stamp.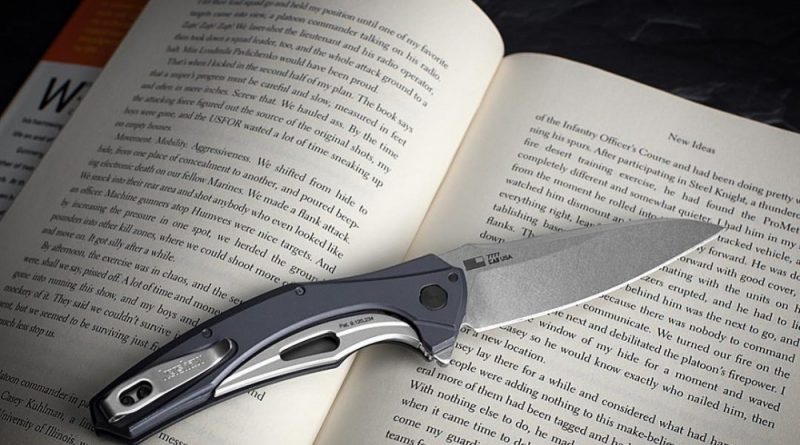 A nice looking new folder from Kershaw.  Although just introduced, this one is already on the market.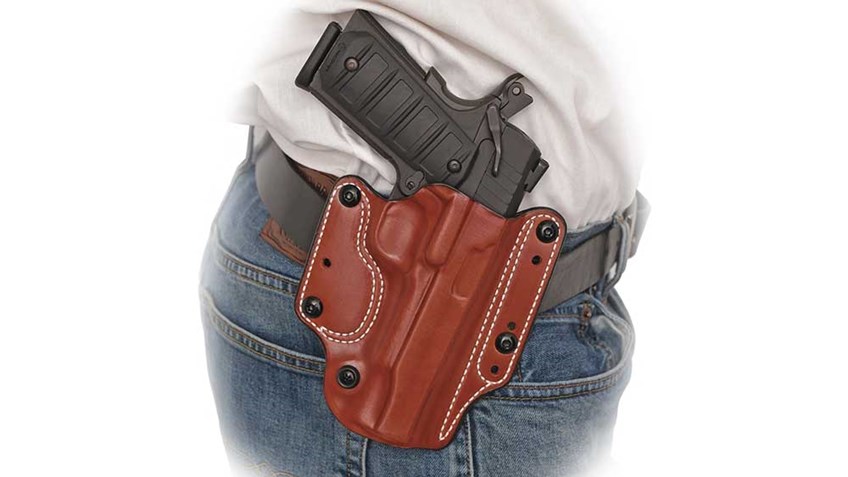 If you prefer leather over kydex, this holster looks like it has a lot of adjustment options.
This might be a game changer for pistol red dot sights.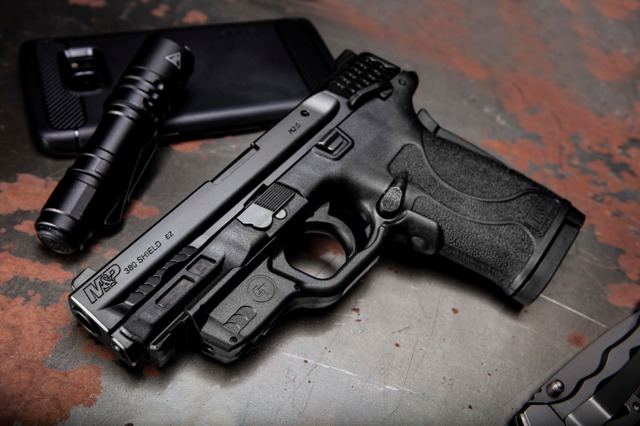 The S&W Shield EZ is a great defensive firearm especially designed for people with limited hand strength (see my write up here).  That segment of the population often has failing eyesight as well.  Integrating a bright green laser with the gun is a brilliant idea.

This one looks like a very well designed framelock defensive folder.  I think it will be a nice compliment to the rest of the TDI line.  I'm getting my hands on one later this week.  I'll run it hard for a little while and then give you all the full report.
Another similarly designed folder is the Magpul "Rigger."  If you would prefer a knife like the TDI, but with a wharncliffe style blade, this one might be a good option for you.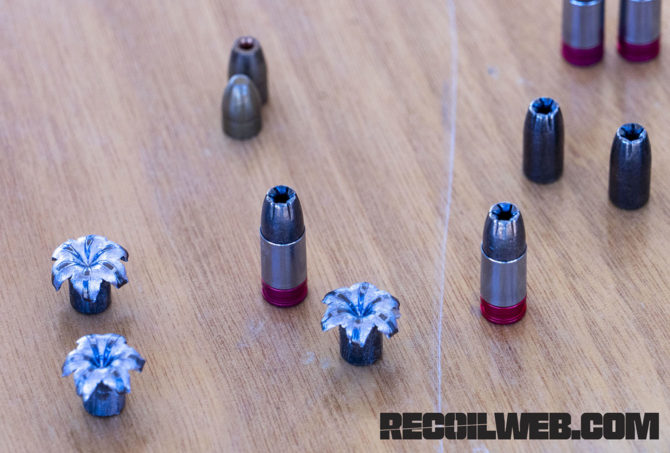 Some incredibly heavy bullets from Seismic Ammo…
"There was ammo out for display in the booth, and not only the aforementioned 185gr 9x19mm but also a 325gr hollow point .45ACP load and a 2.5oz 12ga slug. The company was using the tagline "+M" for its ammo offerings, boasting that their 9mm load boasted momentum to rival some .45 Auto loads."
It will be interesting to see what the gel testing results of these loads look like.
One more round to take note of is the new Norma Monolithic Hollow Point.  I think this style of all copper bullets is the wave of the future in ammunition.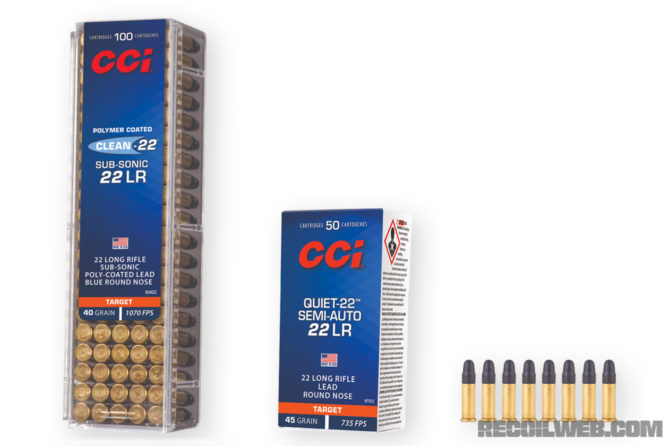 I have a suppressor that screws onto a variety of my .22 rifles and handguns.  It will be nice to have some ammo that is very quiet, but still powerful enough to cycle the slide/bolt.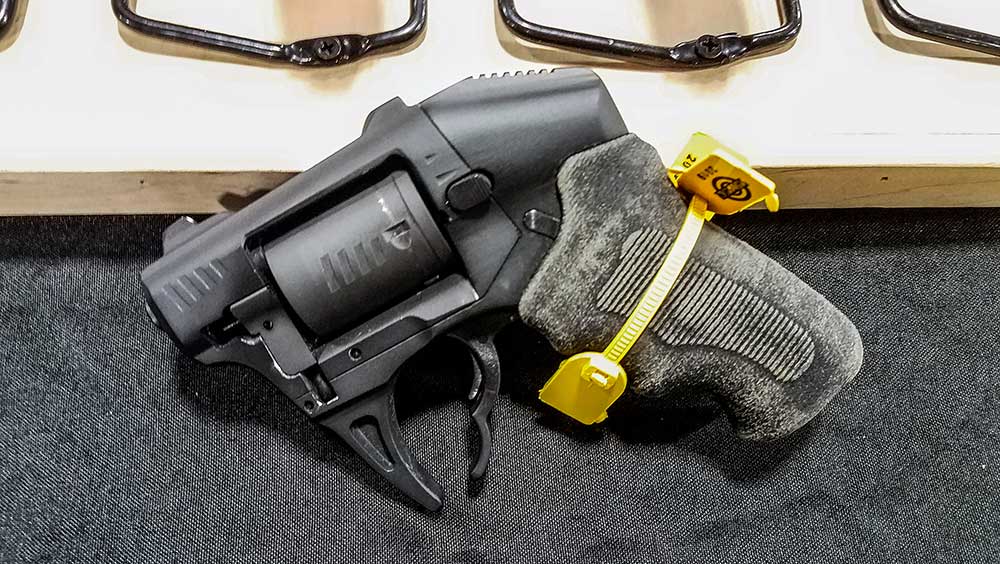 This is an odd little gun that fires two rounds at a time.  According to the article:
"The S333 Volleyfire is legal, since there's a volley-gun exemption under the NFA. As long as there is a barrel to fire each round, multiple rounds can be fired with one pull of the trigger."
While I have absolutely no use for one of these, I still kind of want one.
In Range TV has a nice video review of the gun here.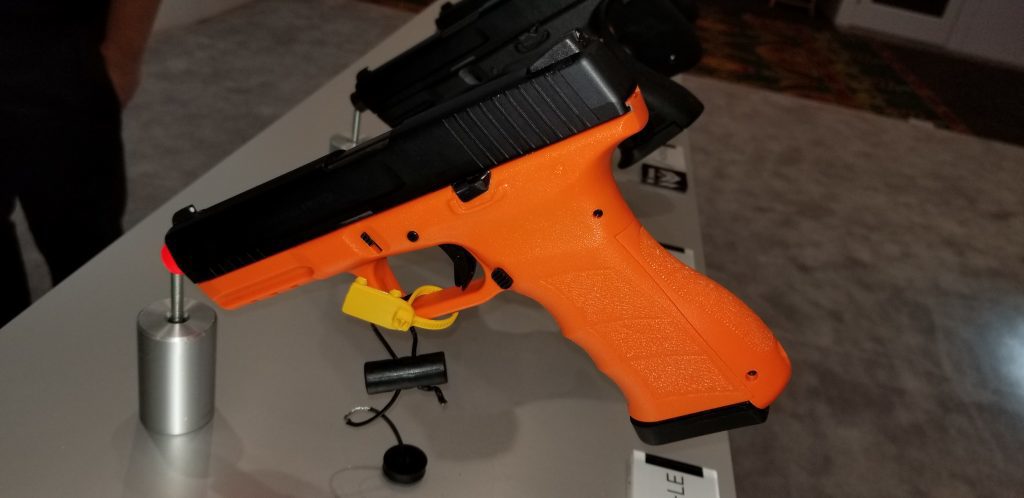 The new KWA law enforcement training airsoft guns mentioned at the end of this article look very intriguing.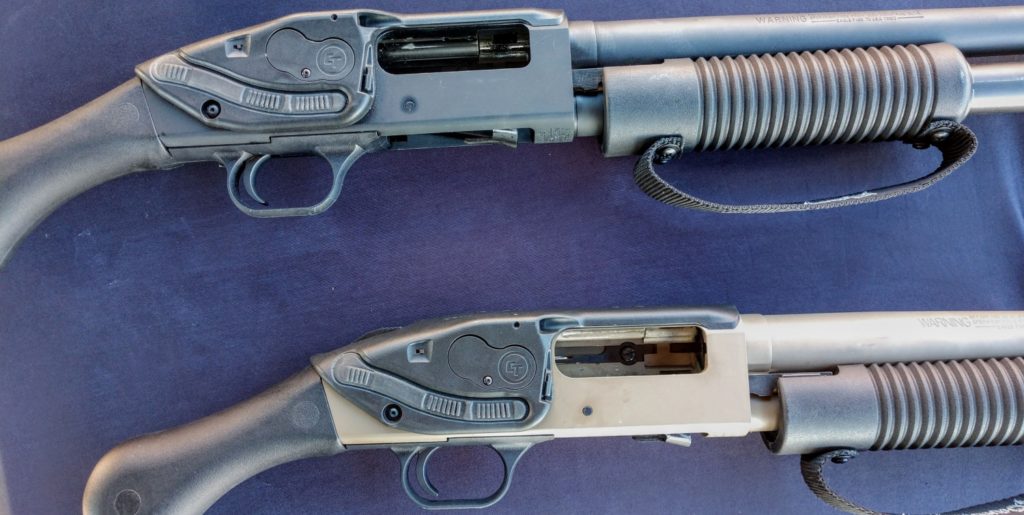 If I had a Mossberg Shockwave, I would most certainly buy one of these laser sights to make aiming a little easier.  I would also buy this case to carry it in.
Although shorty shotgun shells regularly cause feeding problems in a lot of guns, if I had one of these guns I'd consider the new Federal Premium Shorty Shot Shell (in #4 Buck) as a defensive load.  Lower recoil and more shells onboard is a good solution for problems that are inherent with the pistol gripped "shotgun."  If the shells fed reliably, they would likely be my top pic for defensive ammo in a Shockwave style gun.
Keep an eye on these new items.  I predict some of them will be big hits in 2019!

If you would like to read more articles like this one, please sign up for my email updates.