Knowledge to make your life better. If you have some free time, check out some of these links this weekend.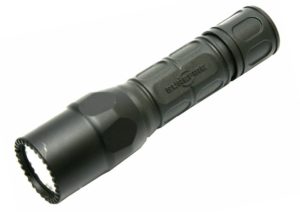 The first "tactical" flashlight I bought was the 60-lumen SureFire 6P. I carried that light for years as a uniformed cop on night shift patrol. It worked just fine for most of the tasks I needed to perform. Brighter lights are great, especially if you are doing work in a rural area with large open fields or in deep woods. They aren't really necessary for indoor use or use at night in the city where there are numerous sources of ambient light. Buy whatever you like, but don't feel obligated to buy an 800 lumen flashlight. For the average person doing average things, a 100-200 lumen light will work just fine.
The lights I carry most often now are roughly the same size as that old 6P and use the same two CR123 batteries for power. On duty, I carry the Fenix TK-15. It's 400 lumens and has a strike bezel. I carry the slightly smaller Klarus XT2C when off duty. It has 580 lumens. Both lights sell between $50 and $75. Both are very reliable. Both have multiple power settings with switches that are amenable for tactical use. $300 Surefire flashlights are nice, but you can get perfectly serviceable flashlights at less than 1/3 of that price.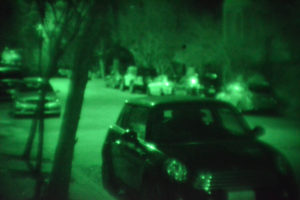 A very good tutorial on night vision from ITS Tactical.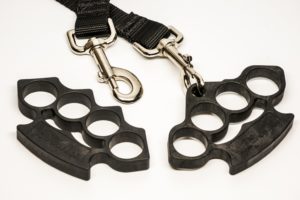 For my dog loving friends…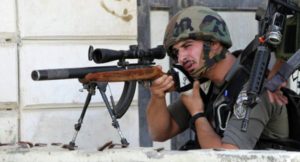 Back in the 1970's, legendary trainer Rex Applegate revised his 1943 book Kill or Get Killed. In the new version, he added information on riot control intended for police agencies. His advice was that as soon as any riot or demonstration stopped being peaceable and begin endangering the lives of innocent citizens, police should target the riot's organizers/instigators by shooting them in the legs with suppressed .22 rifles. I had no idea that the Israelis actually took his advice.
A suppressed 10/22 with a 25-30 round magazine and scope/red dot is a very handy weapon to have in your arsenal. If you are scoffing at my suggestion about the combative use of a .22, check out Matthew Allen's take on the topic.

This isn't the exact same drawstroke that I teach, but it isn't bad. If you've never had any formal instruction on drawing a holstered pistol (surprisingly, most CCW classes don't cover this), take the time to view this short video.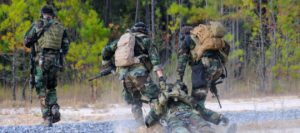 Good stuff here…
For my police readers, an article about what actually works to improve police/minority relations in your community…and it isn't "diversity training."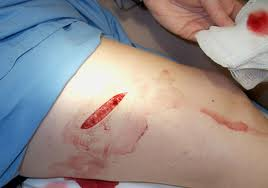 How to use super glue to close wounds.
Since we're talking about survival medical scenarios, here's a good article about medical bartering in a collapse scenario using stockpiled OTC meds. The article doesn't mention it, but I'm in favor of stockpiling individually wrapped OTC meds (like these) if you are intent on bartering with them. Would you rather accept individually wrapped pills or some random pills out of an unknown bottle if you were looking at acquiring some pain meds?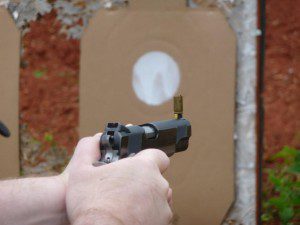 A lot of quality information about handgun trigger control. I've seen Tim shoot. You should listen to him.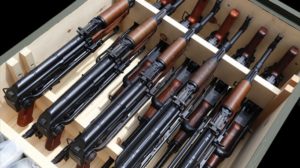 Many of the AK questions you've had for a long time are answered in this article. It's worth reading if you have any interest at all in AK-style rifles.
Excellent discussion about social violence vs. resource violence and the social scripts we follow that keep us from responding correctly to either. If you are looking for more information on the topic, check out the author's book In the Name of Self Defense.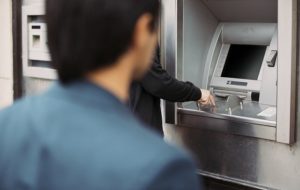 Tips to keep you safe at the ATM. I also really like Tony Blauer's idea in this video.
Aftermarket Glock replacement barrels aren't always the best idea. John Farnam explains why.
An older article I had missed about the difference between "gun guys" and "knife guys". Thanks to Practical Eschatology for finding it.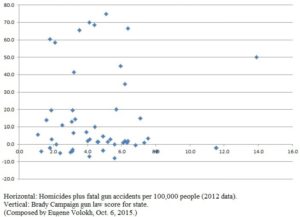 Some statistics about the relative lack of effectiveness in gun control legislation. Speaking of gun control, this article from Claire Wolfe demonstrates why it could never work.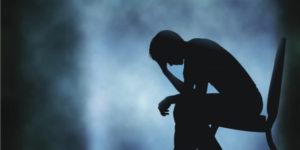 The issue of school shootings remains highlighted in the media. Because I teach firearms and tactics, you might assume my advice to solve the problem would be to arm additional trained personnel in the schools. That's part of the solution, but it is a very small part. Having armed teachers or security staff doesn't PREVENT a school shooting, it only reduces the duration of the event. That's an admirable goal in and of itself, but it doesn't get to the root of the problem. Check out this article for a slightly different perspective. Then read James Howard Kunstler's thoughts on the same topic. Both of these folks have some political leanings than many of my readers won't resonate with, but both have interesting takes on the topic and both acknowledge the futility of creating more "gun free zones."
* Some of the above links (from Amazon.com) are affiliate links. If you purchase these items, I get a small percentage of the selling price.