Knowledge to make your life better. If you have some free time, check out some of these links this weekend.
Good ideas for those of you who have to use a public bathroom while carrying your pistol.

Cecil drops some knowledge here. His advice holds true for both fitness and martial arts training sessions. Ten percent of your workouts will be amazing. Ten percent will suck donkey balls. The 80 percent in between are just "punching the clock." But that consistent clock punching is what allows you to keep having those awesome ten percent days when you are feeling great and setting new personal records. You can't get there without the "placeholders."
For more info about Cecil's thoughts about training, listen to his interview with Grant Cunningham.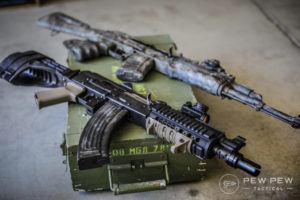 A thorough introduction to all the various different AK-47 rifles available in today's market.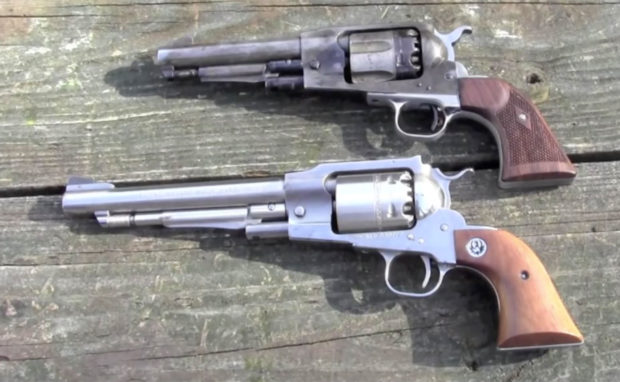 An interesting thought exercise. What if you were limited to cap and ball weapons for home defense? Which pistol would you choose?

A couple weeks ago, I put up a post warning cops about incendiary missiles deployed at large disturbances. In it, I tested a portable fire extinguisher that I carry on patrol. Several readers wrote in with additional suggestions of mini fire extinguishers that they've carried. This one is really small. probably a third of the size of the Tundra 400 that I carry. Other folks recommended the products from Blaze Defense Systems. I can't vouch for either of these products, but I wanted to put them out there so that you folks can have some fire suppression options to choose from.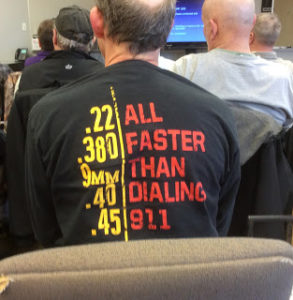 I really think this is an area that demands more of everyone's attention. In the last four expert witness cases I've worked, social media posts have come up in testimony. The prosecutors brought up posts from the officers I was defending as well as my own posts in an attempt to disqualify me as an expert. Be very careful about what you put up on social media and the comments you write on the pages of friends or other groups. The writing can definitely come back to haunt you.
A great list of references from most of the significant contributors in the field of handgun effectiveness.

Video demonstration of just about every possible shotgun speed loading technique.
I really like this drill and use it regularly with both my handguns and my rifles. Watch the video and give it a try. It's simple and fun, but it really allows you to work on faster followup shots.
We all need to incorporate more structured shooting drills into our practice sessions. Here's one for long range rifle shooters. And here's another one from my friend Michael Bane to stretch your pistol shooting limits.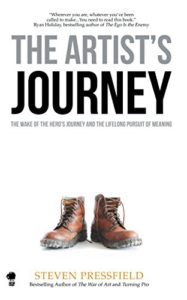 What I'm reading…
I am enjoyed watching this master craftsman explain the process of "making art."
"The Artist believes in a different reality."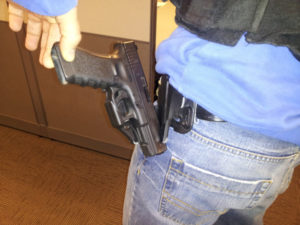 The Tactical professor educates us all about how holster retention systems are really rated.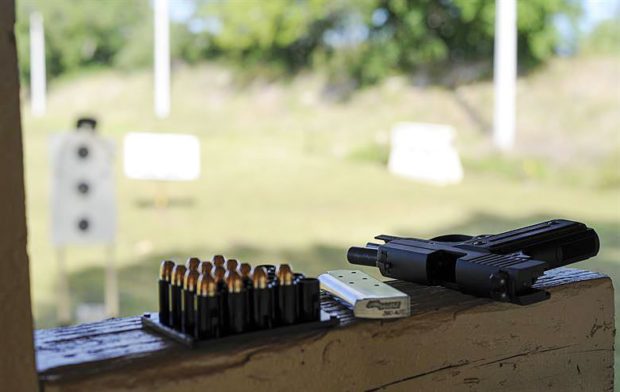 "It's my sincere fear that most of us (your intrepid author included) spend too much time, money and effort on discussion, practice, training and equipment that's not optimized for solving the likely problems we'll face in a real crisis. At best, we could be the right man or woman for the job in a situation that's so bafflingly unlikely to occur. At worst, we're utterly and negligently wasting time that could've been spent on genuine life-saving skills."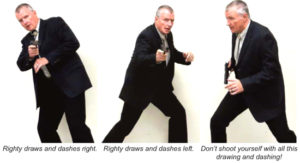 Hock shares his experiences about moving offline during the draw.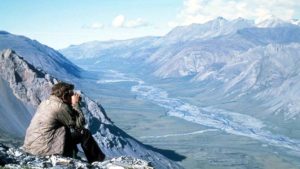 A surprisingly informative article on altitude illness for the outdoors person. Having experienced HACE when I climbed Mount Kilimanjaro, I will highlight the importance of being able to recognize the symptoms and quickly descend should you experience them.
Before Kili, I had hiked numerous 14K-15K foot peaks in Peru and Ecuador. I never had a hint of altitude sickness. Once I got over about 18K on Kilimanjaro things really changed and I became super sick. It was one of the most miserable experiences I've had. Vomiting every 30 seconds for six hours and randomly passing out on a rocky trail in the dark is no fun.
I had even taken preventative medication (Diamox and Cialis) during my ascent. They didn't stop the HACE. I had steroids to treat the illness symptoms in my med kit but I was too mentally disoriented to take them. I got lucky I made it down OK. Be careful at high altitudes.
A four minute summary of the material in Craig's four-hour "Managing Unknwn Contacts (MUC)" class. If you get a chance to take this class, do it. I've personally attended MUC at least five times now and I learn something useful every time I take the class.
Good advice for everyone who carries a pistol.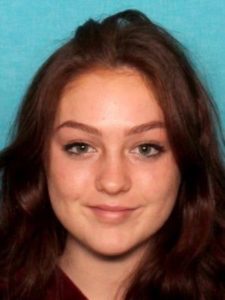 "This case points out that the surface features of appearance can often blind us to the Violent Criminal Actor beneath. Deceived by our own preconceptions, we might be convinced to allow her closer than we would someone who better fits our internal version of the part, and we might pay a dear price indeed for our unexplored bias. Behavior and demeanor often reveal true purposes; looks seldom do the same."
For you parents, have you considered this scenario?
If you want a little extra dose of John this week, check out his extra feature about gun laws in Panama.
Some higher order thinking on the topic of situational awareness.
"Applied SA is like the quark of the mental world. It's the thing all other things are built from. ASA happens when you use information that you've been gathering your entire life to apply to situations you encounter on a daily basis. It's also important to note that awareness – when taken to its extreme – results in fixation. Fixation is extremely detrimental to your overall awareness. Think about it like concentrating on something close, versus taking a broad view.
Think about that for a second.
The more information you take in, the more capable you'll be of making situations work to your advantage, but this requires being able to 'focus' quickly as information presents itself. Like a language, the more words you know, the easier it is to learn. You can make sense of the information you're taking in. Applied Situational Awareness is like this: the more information you can process, the more informed your decisions are.
With that said, what we want to do is establish a baseline, and then look for things that don't belong. Once we've established that, we can take a closer look at those things and start collecting information."
The wave of the future. Unfortunately, it is being resisted by most police agencies.
In 30 years from now, we will look back on these days of arresting addicts the same way most of us now feel about whites and blacks being required to use separate drinking fountains in the 1950s.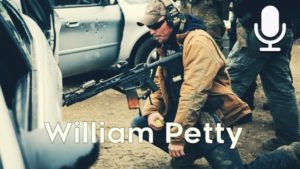 If you have any interest at all about fighting in or around vehicles, you need to listen to this podcast. William Petty's material is state of the art.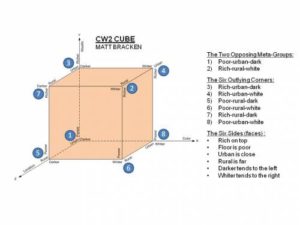 With all of the mob violence and "demonstrations" we are seeing lately, it might be useful to re-post this article from some years back. Matt Bracken outlines a possible (maybe even likely) scenario for societal collapse. This one is well worth your reading and study. Matt is also an excellent fiction writer. Most of you will enjoy his books.
Some of the above links (from Amazon.com) are affiliate links. If you purchase these items, I get a small percentage of the sale at no extra cost to you.