Links to some of the best information on the web.  If you have some free time, check them out this weekend.
A useful piece of information for my cop friends from the IACP.  It's an analysis of recent ambush attacks on police officers.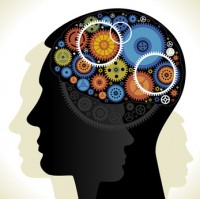 Unfortunately, in most police departments this list is used as a leadership playbook.
Some good advice about car jacking avoidance from Active Self Protection.
An amusing (if not scientifically valid) comparison of how M1A, MAS 49/56, and AR-15 rifles perform after being caked with mud.  The French MAS is a neat rifle.  Ammo is hard to come by, but it's a great shooting, well-balanced weapon.  You might also want to check out the sand tests with the same weapons.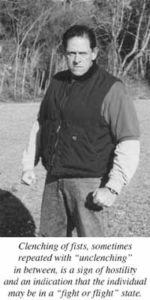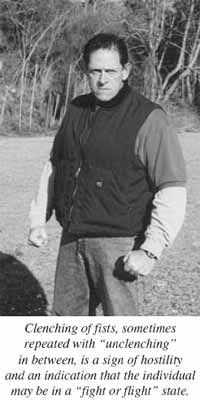 A very good article from Massad Ayoob about recognizing pre-assault body language.  The article was referenced in Massad's new book Deadly Force.  I recently finished the book and highly recommend it to all of my readers.

Excellent points from Cecil Burch:
"However, the biggest fallacy lies elsewhere. This is the whole underlying idea that even if you have the right mindset, it will somehow, magically, give you the ability to defeat someone who has the initiative and more aggression and greater physical skills. Sorry to disabuse you of this, but mindset is not like spinach to Popeye. You don't just ingest a swallow of it and are then able to thrash Brutus. It is not a magic pill or some special talisman. It cannot give you abilities that you don't have in the first place. You are not the Hulk, and you need something more than anger to power you up."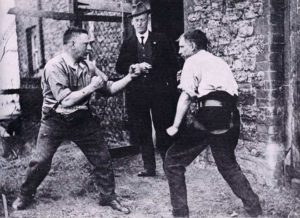 John Mosby talks about the importance of adding quality striking skills to your fighting toolbox:
"..there's a great deal to be said for the value of knowing how to throw bombs with your striking. From left jabs that crack jaws and knock out teeth, to straight rights that crush orbital lobes and leave gray shit leaking out of ears, being able to legitimately punch hard—with "heavy hands" as one of my old coaches used to say—will go a long way towards solving problems before you ever even need to go to guns."
At the end of the article, he talks about how you can add some heavy bag work or sparring to your conditioning regimen.  That's what I do.  I replace one of my conditiong workouts (usually sprints or high rep kettlebell work) with a shadow boxing session or a workout on the heavy bag.  I use Bas Rutten's Thai Boxing audio workout to stave off the boredom.  Bas calls the punch/kick/knee combos and I throw them.  It's a good workout.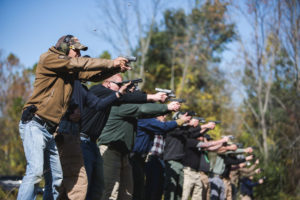 "We instructors are supposed to be on the same team.  Despite being business competitors, we all are (supposed to be) working towards the same goal; giving the student the best set of tools to defend life and working together on the back end is the best way to accomplish this.  The best examples of success and failure don't come from a range; they come from the real knowledge of those who succeeded or failed in real life.  Experience in a potentially/actual fatal encounter is not a job requirement, paying attention and learning from those who have been there, is.  Having been in a gunfight alone doesn't make one instructor better than one who has not, but it does give them a perspective that the other instructor cannot replicate on any range and it is full of lessons to be learned for all those willing to learn them."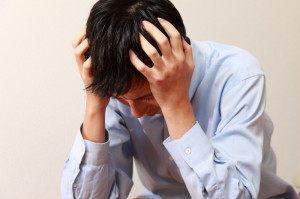 Yet another reason I advise my students not to submit to police interrogation without legal counsel present.
An excellent podcast interview of author Glen Tate.  Glen has written one of the best series of "prepper fiction" books on the market.  In this interview, they discuss Glenn's view of what the future of our country might look like and how to prepare for that.  If you haven't read the 299 Days series, I think you'll like it.
Replacing the myths with facts. The likelihood of sexual assault on college campus is NOT 1 in 4. Don't be manipulated by a political agenda. Understand the true facts about the issue.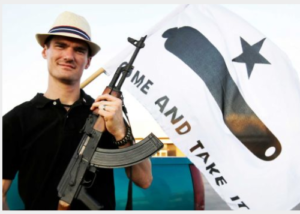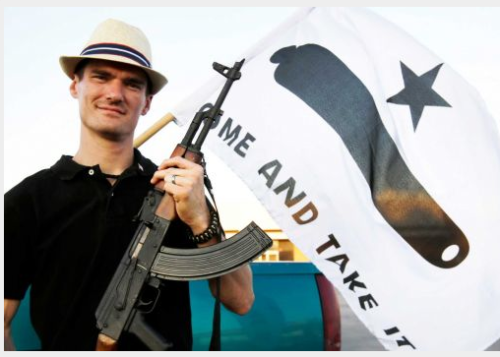 This article brilliantly echoes my opinion on the "open carry movement."
"I've asked this before, and I'll ask again: please, open carriers, stop "defending my rights". You're making things worse. People look at regular-guy gun owners like me, and they see you. You're convincing the undecided that gun owners are heavily armed, crazed bullies."
"If you carry an SKS into Chipotle to buy a burrito you're a f**king idiot"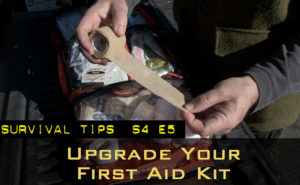 Adding these items to a standard off-the shelf first aid kit will dramatically improve your ability to treat a more serious wound or to survive for a longer time in the event of delayed medical care.  I would personally replace the cold compresses with a CAT tourniquet (or two), but the rest of the list is very good.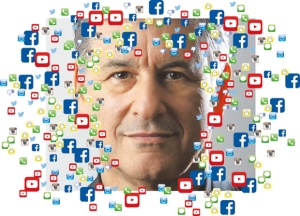 "But texting suffers from most of the problems of email and then some. Because it is limited in characters, it discourages thoughtful discussion or any level of detail. And the addictive problems are compounded by texting's hyperimmediacy. Emails take some time to work their way through the internet and they require that you take the step of explicitly opening them. Text messages magically appear on the screen of your phone and demand immediate attention from you. Add to that the social expectation that an unanswered text feels insulting to the sender, and you've got a recipe for addiction: you receive a text, and that activates your novelty centres. You respond and feel rewarded for having completed a task (even though that task was entirely unknown to you 15 seconds earlier). Each of those delivers a shot of dopamine as your limbic system cries out "More! More! Give me more!"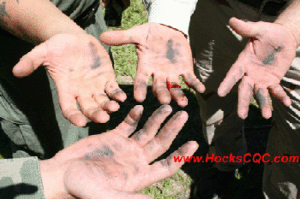 I talk about grabbing your opponent's handgun quite a bit in my close range gunfighting course. Lots of folks have reservations about that, fearing they will be burned or pinched. In general, those reservations are unfounded. Stay away from the muzzle and you will be fine. Hock Hockheim shares the results of a training session where students grabbed firing weapons with bare hands. It's worth the read.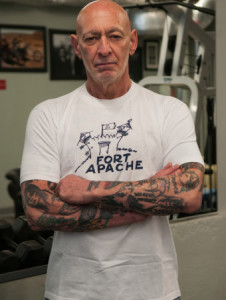 Being in 15 on-duty gunfights in a career rarely happens in today's world.  Nowadays this detective would have likely been canned for some bogus reason after three or four.  Guys like Det. Friedman are out there and they are a true font of knowledge.  The knowledge they have will likely never be learned by today's cops.  For even more inspiration, listen to this interview with Chicago PD Lt. Bob Stasch as he describes the 14 gunfights he's won in his career.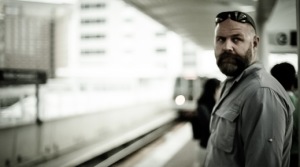 "First line gear is described, simply, as gear you will never be without or gear that you have with you at all times. Quiz time: knock knock, Reaper's here…what is your first line gear? Remember the rules: it must be gear that you have on you at all times. For me in my life I want to say that my first line gear is a gun, a light, a knife, and a tourniquet. But I'd be lying. So would most of you. Do you fly commercially as a civilian? Do you go into restricted areas, either government buildings or school zones? Do you swim in a pool or spend time at the beach? If you do, the chances are, like me, you aren't carrying a gun. Maybe a knife. So that makes my first line gear – the gear that I have with me at all times – simply a light and a tourniquet. Seems fairly benign, yet it is realistic. When confronted by people who say they always carry and have tons of gear and equipment every time, all the time, my response is two-fold: they are either full of shit or they don't get out very much."
If you would like to read more articles like this one, please sign up for my email updates.
* Some of the above links are affiliate links.  That means that if you purchase these items, I get a small percentage of the selling price.  You pay the same amount whether you order the item through my link or any other one.  It doesn't cost you a dime.  Even though some links earn me affiliate commissions, my reputation as an instructor is worth more to me than the few pennies I'll make off of any potential sales.  For that reason, I would never link to anything that I don't personally use or endorse.  I spend a lot of time writing articles on this site.  All my information is given free of charge.  To ensure a positive viewing experience, I don't have any paid advertising on the site.  Your use of my affiliate links for purchases is an easy way for you to support the writing you enjoy without subscription fees, annoying ads, or donation requests.  Thank you for helping support my work.