Here are a few links to articles and videos I found interesting this week. Some are intellectual. Some are informative. Some are just fun. If you have some free time, check them out this weekend.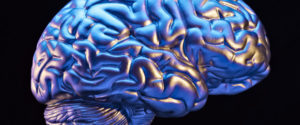 Some "brain hacks" that will make you happier and more productive.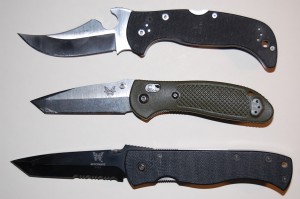 A very comprehensive article from Chris Fry about choosing and carrying a folding knife for self protection.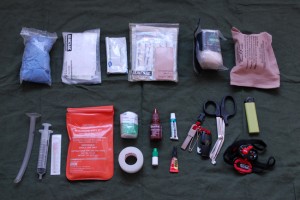 A nice article about what to include in a wilderness first aid kit.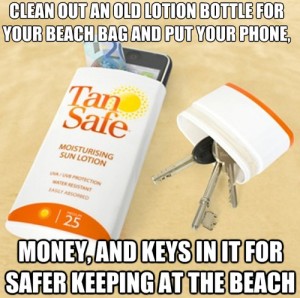 Some great ideas here…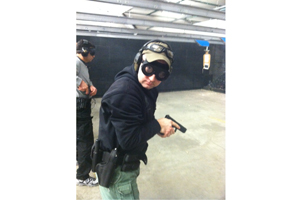 Dave Spaulding talks about some realistic standards to strive for in your firearms training sessions.
Kyle DeFoor talks about what to look for in a trainer.  He also makes a very important point about training relevance.  If you are an accountant in your daily life and have taken 16 "Tactical Rifle" schools, but haven't done any empty hands combative training, you aren't being very realistic in your personal needs assessment.  Being a hobbyist is great, but if you can't fight your way out of a wet paper bag, you aren't "tactical."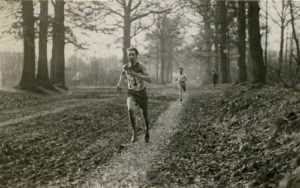 For my running friends, here's a nice primer on how to avoid injuries.  I've been successful at avoiding running injuries by avoiding running, but that may not work for all of you.  Another suggestion I have is to read Becoming a Supple Leopard by Dr. Kelly Starrett and implementing his tissue smashing protocols.  Your legs will thank you.
Three 223 Remington Clear Gel Terminal Tests with an AR Pistol – See more at: http://mousegunaddict.blogspot.com/2014/01/three-223-remington-clear-gel-terminal.html#sthash.MW7TuYCY.dpuf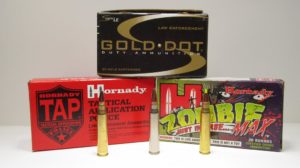 Some actual ballistic testing of .223 pistols. For those of you considering the new Sig "arm brace" pistol as an SBR substitute, you'll need to pick the right ammo.
With the 7.5″ barrel, the .223 loads were right around 2000 fps. Only one expanded at that velocity. The Hornady Tap (which is a poor choice in a rifle) performed better than the Hornady GMX (which is my current favorite load in the 55 grain weight).
The Speer Gold Dot (a marginal performer in rifles) performed the best overall.  To see how these rounds compare out of a rifle, see my testing article HERE.

Some important thoughts from Dann about getting home…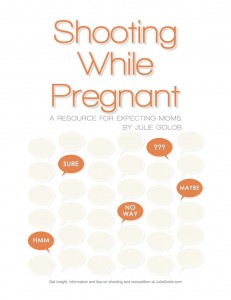 Competitive shooter and author Julie Golob's summary about the issues involved in shooting while pregnant.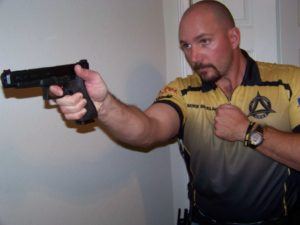 Mike Seeklander gives some pointers about one handed shooting.  I don't really think the "weak hand grips harder" part is as important as most people suggest, but I think the rest of his points are spot on.  He gives a lot of tips that don't get mentioned in many training programs.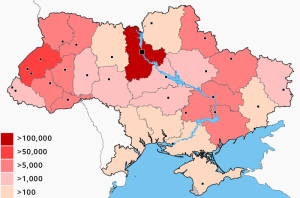 If you are participating in an act of civil disobedience or mass protest, you may want to leave your cell phones at home.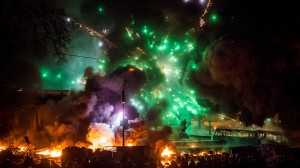 More on the Kiev protest…
Amazing pictures and video of the protesters improvising weapons made from fireworks.  Their ingenuity is inspiring, but it makes me really think about our police responses.   Check out the fireworks cannon in the video at about 3:15.   Most police forces would be completely overwhelmed by this tactic…to say nothing about our vulnerability while wearing polyester uniforms.\
Most cops aren't doing it, but a training partnership with the local fire department may be in order.  If I was in charge, I would disperse the protesters with  fire hose sprays directed from the top of an extended ladder truck.  Any comments from my firefighter friends?
For the parents out there…
The news is all abuzz with Justin Bieber's drunk driving arrest. He has often mentioned that he likes to sip on some "sizzurp" (which may be the cause of his drunkenness). Do you know what "sizzurp" or "purple drank" is? I bet your kids do.
It is a mixture or prescription cough syrup (containing, Vicodin, Codeine, or Phenergan), soda pop, and jolly rancher candies. Sometimes alcohol is added as well. It's sweet and appeals to kids.
Read this article explaining the details. Be more informed than your children.
Marcus Wynne and Ralph Mroz team up for another excellent training video.  In this one, Marcus explains how the OODA loop works and provides some insight on how to use it to your advantage in a combative context.  I hate watching training videos of any type, but I will watch every minute of anything Marcus puts out.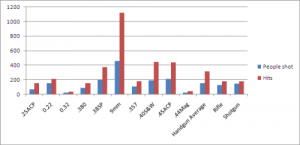 Martin Kavanaugh started a new blog about shooting in New Zealand.  I gave him permission to re-print my handgun stopping power study for the benefit of all the Kiwis.  His blog is pretty good.  Check it out!
If you would like to read more articles like this, please sign up for my email updates.