Knowledge to make your life better. If you have some free time, check out some of these links this weekend.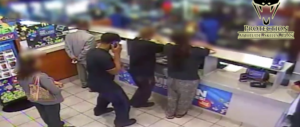 I posted an article about this incident when it happened, but there are plenty of people who didn't get the message. Watch how quickly an open carry firearm can be taken from you. I don't open carry for that reason. If you do choose to open carry, make sure you use a retention holster. I like the Safariland ALS for that purpose.
If that video didn't convince you, check out the story about how a man had his poorly concealed pistol snatched from his holster while in line at a gas station. Folks, your open carry (or poorly concealed) pistol is a tremendous liability. You aren't scaring the criminals. You are arming them instead.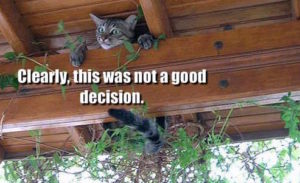 Making good decisions under stress is an underappreciated aspect of tactical proficiency.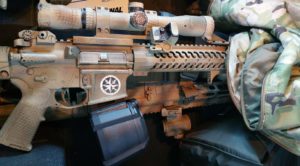 "The same frustration that many feel with the media when uneducated statements about firearms are broadcast is the same frustration many experienced subject matter experts when amateurs firearms enthusiasts espouse their limited perspective as gospel. Your .45 ACP Croatian HS2000 clone with G2 R.I.P. ammo in the magazine that resides in your favorite Serpa paddle holster is not a good personal preference to have for self defense or the defense of others."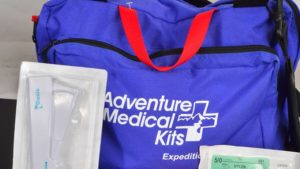 This is a fairly good article about simple drug stockpiles for international travel, wilderness excursions, or the zombie apocalypse.
Unfortunately, it doesn't cover how to get these drugs legally without a prescription. If you want that information, come to one of my medical classes!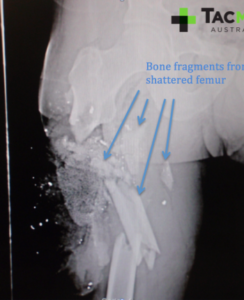 If you are interested in medical issues, here is a very informative article about how Australian military medics stabilized a very serious gunshot wound in the field, evacuated the patient, explored the wound and then did surgery. Despite what Col. Cooper said, the .223 rifle isn't a "poodle shooter."
While I don't totally agree with everything the author advises, this is a great article by a man who's truly been there…he was a cop assigned as a decoy and was mugged 256 times!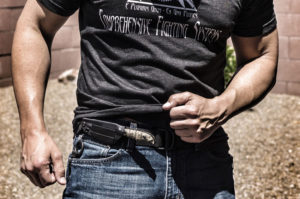 Good advice for choosing an every day carry defensive blade. My personal blade of choice is the Spyderco Delica. Living in a state where concealed carry of a "dangerous weapon" is illegal, I like that the Delica appears innocuous.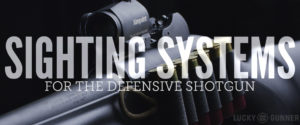 Some sighting options for your defensive shotgun.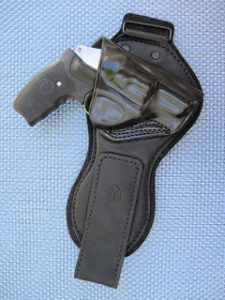 Dave Spaulding tells a story about how he was nearly killed because he carried his primary gun in an ankle holster. I carry my backup gun at work on my ankle every day, but like Dave, I never carry my primary gun in that position.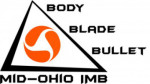 Andy Loeffler provides a very nice review of one of my recent tactical first aid classes.
A technique to remember in the event you find yourself at close range with an attacker armed with an AR-15.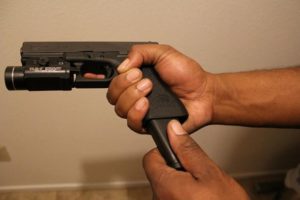 Good advice here. Constantly rechambering the top round from your magazine will eventually damage that round and cause it not to fire.
Fascinating advancements in criminal psychology.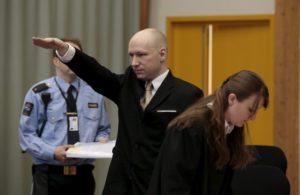 Since we are talking about criminal psychology, you should probably also understand how the "overvalued idea" contributes to some of the most heinous crimes.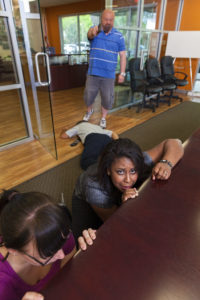 Retired police officer and prolific author Loren Christensen provides the information you need to survive the first five minutes of an active killer attack. If you liked this article, you will also enjoy Loren's book Surviving a School Shooting.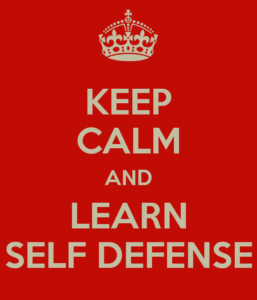 Wim Demeere gives some tips about how to use surveillance video and sites like YouTube to improve your self defense skills.
My friend and instructor Shawn Chitwood demonstrates a more effective way to handcuff a prone prisoner. This method offers more control and less liability than traditionally taught prone handcuffing techniques. All my cop readers should take a look.
Tom Givens has just published the July issue of his excellent newsletter. It's definitely worth reading.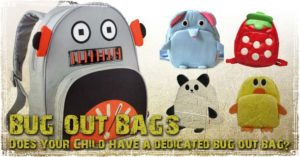 Items you may want to include in your child's bug out bag.
If you would like to read more articles like this one, please sign up for my email updates.
* Some of the above links (from Amazon.com) are affiliate links. If you purchase these items, I get a small percentage of the selling price.