Links to some of the best tactical information on the web.  If you have some free time, check them out this weekend.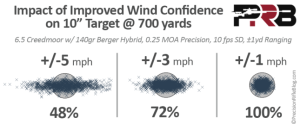 Quality information about reading wind for you precision rifle shooters.  You'll also want to check out the series' overall summary as well.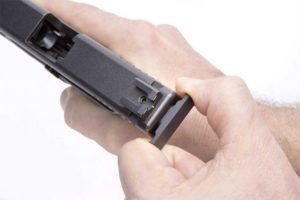 My friend Fritz Borke engineered this new piece of kit.  I've been playing with one for about a month now and think it has some definite utility for people who have diminished grip strength.  The "wings" provide just enough extra surface area to allow those folks to rack a slide without having their hand slide off.  It also provides a surface for one-handed slide racking (reloads or malfunction clearances) when it is otherwise impossible because the weapon has sloping sights (Novak style) without a sharp edge that can be caught on the belt of holster.
A lot of folks aren't up to speed on the advancement of technology in the field of anti-personnel shotgun slugs.  Here is a video comparing two of the segmenting slug options on the market.  I previously tested the Winchester load and it performed well against auto glass and sheet metal, but cleanly separated (thus limiting overpenetration) when it hit the gel block.  I carry the Winchester segmented slugs in the side saddle of my home defense Benelli shotgun.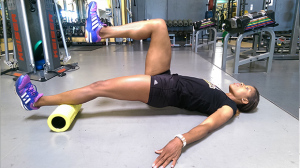 Some very unique uses for a foam roller.  My all time favorite roller is the Rumble Roller.  I use it daily.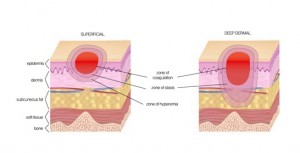 Best practices for dealing with minor burns.  If you want a more comprehensive lesson, check out this PowerPoint presentation on Emergency Management of Thermal Burns.
A fascinating video about the Mumbai Active killer terrorist Event in 2008.  The Indian government intercepted the terrorists' phone calls to their Pakistani handlers.  The video shows a minute by minute progression of the event along with audio (with translation) of exactly what the terrorist were saying and the advice they were given by their handlers.  If you want to get into the mind of an active killer, this is a great reference.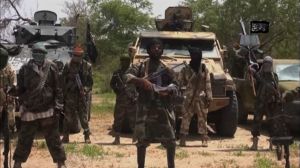 Anyone who has truly studied global collapse events recognizes that "running for the hills" or "bugging out" is rarely the most successful strategy.  Read this article.  Then check out the author's book The Modern Survival Manual.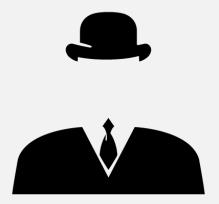 Some thoughts on becoming the "gray man."
Mullein is a very useful plant that often grows along the side of the road or in "waste" places.  Learn how to use it by reading this excellent summary.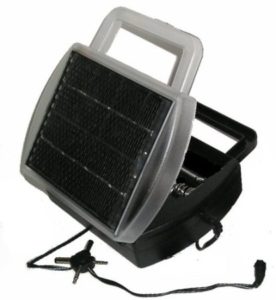 Some options everyone should have at hand for the times the power goes out in your house.  Backup generators are great, but you can have light for far less cost.  Instead of stockpiling all this stuff, buy some rechargable AA batteries, a solar charger, a AA headlamp for each member of your family, and a AA camping lantern.  For less than $150 you can be prepared with enough light for any long term power outage.
A very comprehensive article about mob violence and the behavior or crowds of people.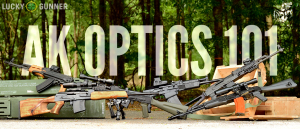 A good resource for you AK shooters out there.  For what it's worth, on my "social work" AK-47, I have a railed upper forend and an Aimpoint H-1.  It's been a good combination for me.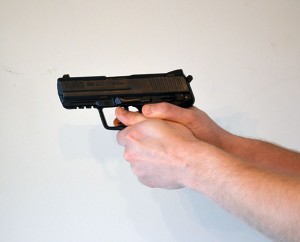 I can't tell you how many times I've seen all of these grips at my public shooting range.  Shooters, step up your game and fix your shit!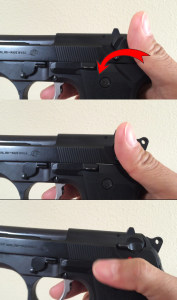 I rarely carry my Beretta 92, and when I do, I don't carry it on "safe."  With that said, this is a cool trick that I wish someone had shown me a long time ago!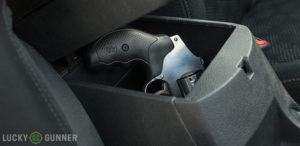 Melody shares some advice about avoiding the unnecessary handling of guns.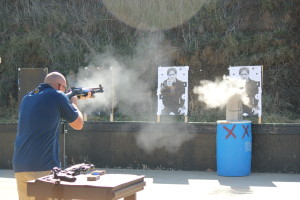 Some very useful information from Mike Seeklander about the fighting shotgun.
If you would like to read more articles like this one, please sign up for my email updates.
* Some of the above links (from Amazon.com) are affiliate links.  That means that if you purchase these items, I get a small percentage of the selling price.  You pay the same amount whether you order the item through my link or any other one.  It doesn't cost you a dime.  Even though some links earn me affiliate commissions, my reputation as an instructor is worth more to me than the few pennies I'll make off of any potential sales.  For that reason, I would never link to anything that I don't personally use or endorse.  I spend a lot of time writing articles on this site.  All my information is given free of charge.  To ensure a positive viewing experience, I don't have any paid advertising on the site.  Your use of my affiliate links for purchases is an easy way for you to support the writing you enjoy without subscription fees, annoying ads, or donation requests.  Thank you for helping support my work.