Links to some of the best tactical information on the web.  If you have some free time, check them out this weekend.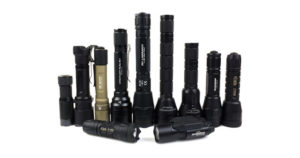 Some superb flashlight evaluations and discussion on this site.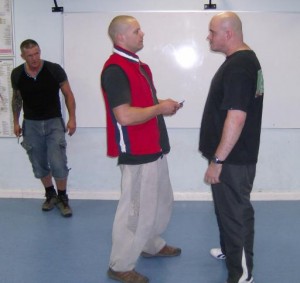 A great primer on threat recognition, predatory movement detection, and countering tactics.

Some funny video of risky attack strategy failures.  Don't try any stupid moves like this on the street.  The consequences for failure are much greater than merely losing a title fight.
Well worth the read…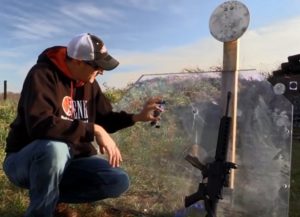 "Bulletproof" glass isn't really bulletproof.  With enough rounds through the same hole, it can be defeated.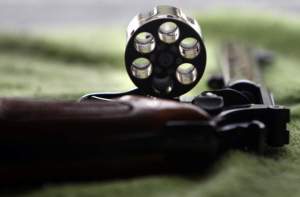 Good perspective here.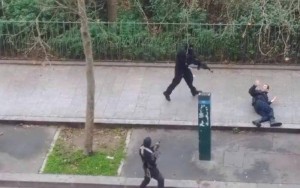 Addressing some of the misunderstandings around the public perception of the use of lethal force.

Great advice from Cecil Burch!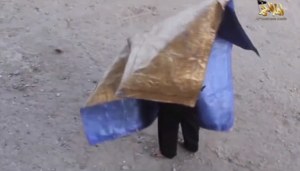 The poor man's improvised thermal shielding device.  This would probably work as long as your body was not touching the tarp.  There has to be an air gap to prevent heat transfer.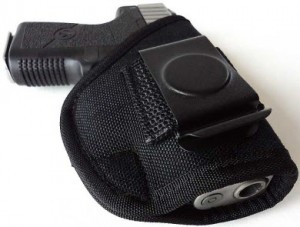 Paul has some excellent points in this article.  A quality holster will make carrying your gun safer and more comfortable.  Don't carry a $500 gun in a $10 holster!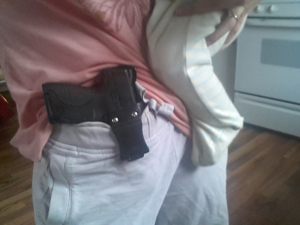 Melody does a great review of Spencer Keepers' "Errand" holster.  It's a great rig.  Check out my thoughts about it HERE.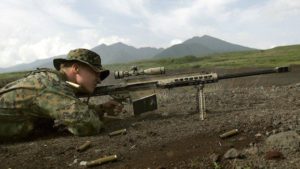 For all of you who geek out on long range ballistics….
Some very important considerations presented in this well-written article.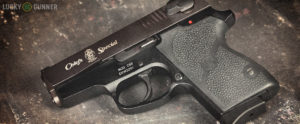 I have to admit having a real affinity for S&W autopistols.  The 4506 was the first gun I carried on duty.  The guns are great, but the model numbers used to describe them are incredibly complex.  Here's an easy explanation for you.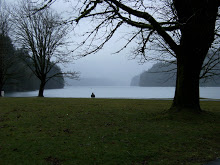 Rory Miller shares his commentary about using "war stories" in class.  It's a good reminder:
"My war stories are all about what I learned. And the subtext is clear: I'm just an ordinary, average guy who has been in some weird places. You can be better than me. Hell, I expect and demand that you surpass me. Otherwise you are insulting my teaching ability."
I just finished Rory's book ConCom.  It is all about how to effectively communicate in conflict situations.  It was most excellent.  Everyone would benefit from reading it.


The Tactical Professor puts the proverbial "bump in the night" into proper perspective.
"Looking at it this way makes a very strong case for why we have to positively identify before we shoot. It is 32 times more likely that the sound or shadow is a member of the household than it is an intruder. Las Vegas would really like those odds. If we're going to be the slightest bit responsible, we have to look at ALL the possibilities, not just the ones that scare us the most. Shooting through the door without doing any kind of identification is just plain wrong."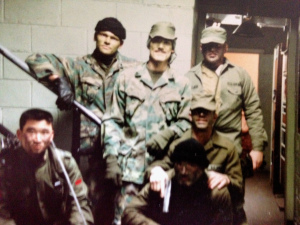 Marcus Wynne's analysis of some of the "soft skills" necessary to win the fight.  Check out Marcus' fiction books as well.  He's one of the few fiction writers who truly understands weapons and tactics.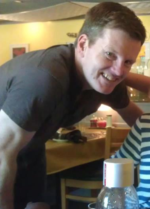 This is pure 4th generation warfare gold.  Trust me when I say that every police agency in the country would be completely overwhelmed if this tactic was used.  If you are a police administrator reading this post (not likely), it would be wise to plan in advance how you might respond to this type of a problem.

American Handgunner Magazine editor Roy Huntington shows you that the .38 revolver isn't quite as bad as you might think at long range.
I met Mike Plumb at a Columbus Police SWAT Sniper school I attended several years ago.  He told me that he would have never taken the shot knowing what he knows now.  Since the famous shot in 1993, several police sniper organizations have studied what happens to loaded firearms when hit with a .308 bullet.  More often than not, the weapon discharges.
If you would like to read more articles like this one, please sign up for my email updates.