Here are a few links to articles and videos I found interesting this week. Some are intellectual. Some are informative. Some are just fun. If you have some free time, check them out this weekend.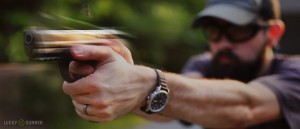 Great advice for improving speed shooting.  I use the drill he demonstrates in the second video whenever I want to work on my shooting speed.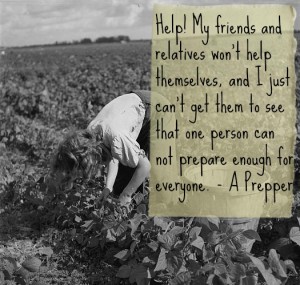 A variety of options for dealing with a difficult situation.  More options in Part Two.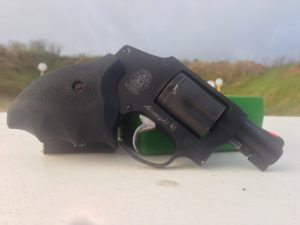 For you revolver shooters, here's an in-depth review of the relatively new Delta Grips.  Here is another from Practical Eschatology.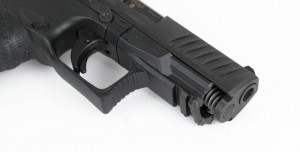 Yes, guns can break…even polymer ones.  This incident highlights the importance of carrying a backup weapon.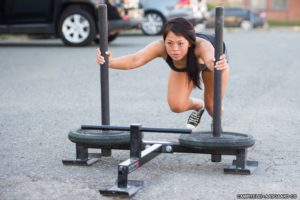 Many of my Crossfitting friends should heed the advice of Mark Rippetoe:
"Soreness is muscular inflammation, and inflammation has effects beyond just the inflamed tissue itself. DOMS across a large muscle mass is systemic inflammation. Like rheumatoid arthritis, it is a maladaptive stress on all the regulatory mechanisms of the body. It can cause cardiac symptoms, sleep apnea, hypertension, vascular disease, respiratory inflammation and bronchitis, and all kinds of unpleasantness. Occasional soreness is a normal part of training, but chronic systemic inflammation for weeks, months, or years on end is a very bad thing for your health, essentially the same thing as a disease. Our biology is not designed to function under these circumstances, and it cannot adapt to chronic soreness any more than it can adapt to starvation. You may get away with it for a while, especially if you're younger, but it takes a toll.
If you have been operating under the assumption that soreness means progress, re-evaluate your assumptions. Improved performance means progress, and while soreness is an occasional necessary evil, it should never be the objective."
The author's book Starting Strength is a great resource for anyone looking to get stronger, not just sore.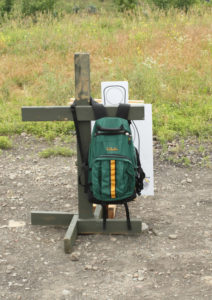 You might be surprised how a couple of textbooks provide significant protection from gunfire.

A very cool idea for those of you who want a low profile carry method for your ASP baton.  I haven't played with it yet, but I'm guessing it would be most comfortable with the 16″ and 21″ airweight batons.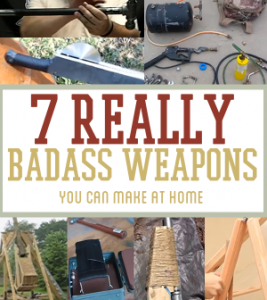 Just in case you have the desire to make your own flamethrowers or landmines….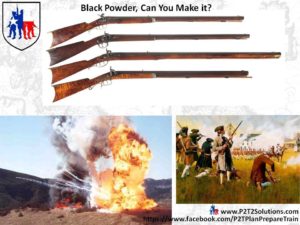 And if flamethrowers aren't enough, here's a guide to making your own black powder.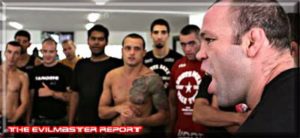 A book review and a series of excellent quotes from Sebastian here.  He reviews jack Donovan's A Sky Without Eagles.  It looks like a great book!
"I don't train to be 'fit enough' for the modern world, or to gain the esteem of the average modern man.  I train because somewhere in my DNA there's a memory of a more ferocious world, a world where men could become what they are and reach the most terrifyingly magnificent state of their nature.  I don't train to impress the majority of modern slobs.  I train to be worthy enough to *carry water* for my barbarian fathers, and to be worthy of the company of men most like them alive today…"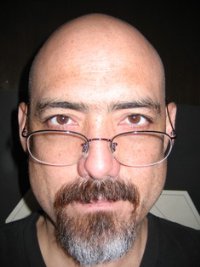 Marcus shares an alternate target discrimination training drill for those of you who don't want to try his "shoot the good guys" technique.
George provides some very helpful advice about using cover.

The Tactical Professor drops some knowledge here.  Part two discusses proactive positioning concepts.

A week's worth of food in a very small package.  You campers and preppers will find this video valuable.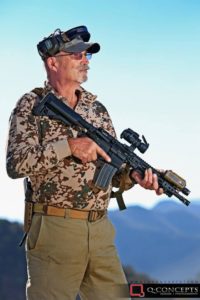 Excellent advice from Ken….get your magazines now, while you still can. Think "lifetime." How many mags would you need for the rest of your life?  Five isn't enough….
If you are interested in seeing more articles like this one, please sign up for my email updates.