Here are a few links to articles and videos I found interesting this week.  Some are intellectual.  Some are informative.  Some are just fun.  If you have some free time, check them out this weekend. "How do you solve a problem like mass shootings? The answer is one that, understandably, few people want to hear: You probably can't."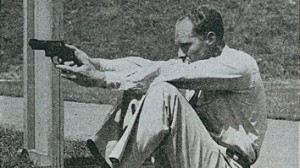 A look at all the handguns the FBI has used over the years since its inception.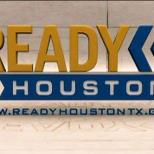 An LAPD cop's view on Active Shooter Response in the workplace.
"If I were to enter an office building under those circumstances and ask some fleeing worker where the gunman was, I would hope to hear an answer like this:
"He's face down in the stairwell.  Williams from accounting shot him."
You might have a chance with a chair or a coffee pot, but wouldn't you rather have a Beretta or a Glock?"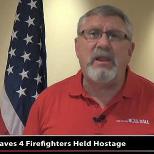 Read about a horrific gunfight where the suspect took 14 rounds of .45acp (6 supposedly fatal) before stopping.  I carry a .45 on duty, but I hate to break it to you…it isn't a death wand and won't stop "19 men out of 20."  I find it telling to see that the cop in this case now carries a 9mm.  Bigger isn't always better.

Here's what the officer had to say about the gunfight referenced above…


An excellent research study about the safest place for police officers to stand on a traffic stop.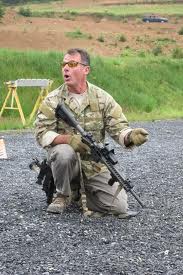 Good point here about the whole "gross" vs. "fine" motor skills often discussed by firearms trainers.  If we expect our students to pull the trigger properly (a fine motor skill) why do we assume that they can't use the slide release lever (also a fine motor skill)?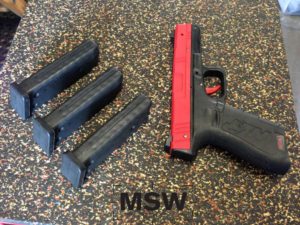 Here's how to integrate dry fire practice into a workout routine.  I printed out the target they made up and find that it works very well with the SIRT pistol.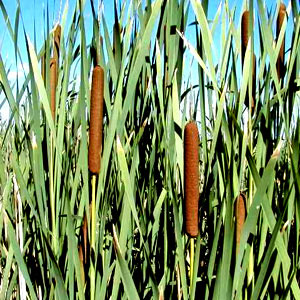 Short descriptions (and decent photos) of 52 edible wild plants you might find near your home.
If you don't want to miss any more articles like this, sign up for my email updates.