Here are a few links to articles and videos I found interesting this week and want to share.  Some are intellectual.  Some are informative.  Some are just fun.  If you have some free time, check them out this weekend.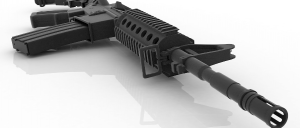 In order to win the public relations war and convince non-gun owners to change their minds requires a specific strategy.  If a person doesn't own I gun, he's generally not passionate about the issues involved.  He just doesn't care.  It's not part of his world.  He isn't likely to read a 300 page book of statistics or watch a 45 minute YouTube video about gun rights.
In order to change this person's mind, information has to be presented in short, easy to understand chunks that don't require a major time investment.  The two links below are just those references.  Share them on your social media sites.  You may convert a person or two to our side.

This is a de-brief of one of the more spectacular police gunfights that I've ever seen.  Don't expect the bad guy to stop after one shot!  The murderer here killed his mother and then opened fire on his neighborhood with an SKS rifle.  He hit four responding cops who were all taken out of the fight (none had rifles).  The cop that ended the fight was hit once in the scalp and once in the thigh before he put two .223 rounds into the murderer's chest.
The bad guy went down and the cop approached to handcuff him.  The cop didn't recognize his AR-15 was empty.  When he got to the murderer, the murderer drew a .357 magnum revolver and attempted to fire.  The cop tried to shoot, but didn't have any more ammo.  He butt stroked the murderer with his AR-15 three times in the face, breaking his jaw and eye socket, without effect.  The butt strokes didn't take the bad guy out of the fight but did allow the officer time to draw his pistol.  The officer shot the murderer three times in the chest and twice in the head.  That finally stopped the fight.
Learn from this incident.  Identify the skills this officer needed to win the fight..firing from prone, light discipline, moving under fire, shooting on the move, use of cover, using the rifle as an impact weapon, and transitioning to his pistol.  Do you practice these skills?  Do you think you should?

Enlightening interview with a man who survived the horrors of the war in Bosnia.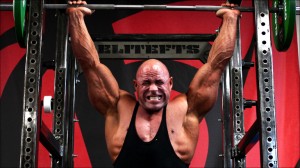 If you've given up on pressing because of shoulder pain, give this exercise a try and see if it helps!  If you have rotator cuff issues, use the second variation that he demonstrates.  When you push your head forward and contract your traps, it lifts your acromium and reduces impingement on the rotator cuff muscles and tendons.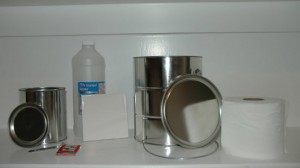 A simple and cheap emergency stove for cooking or heating.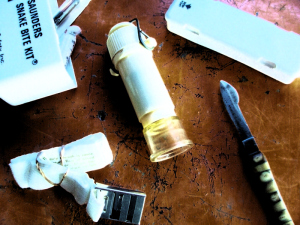 Excellent guidelines for the treatment of venomous snake bites.

"Just don't sacrifice your life to the Gods of Mediocrity, Comfortability and Boredom… doing shit you don't like doing for people you don't like doing it for
I'm all for hard work, but work hard doing some shit you love to do
Something you can become legendary at
Something that, once you find it, burns bright in your soul and simply cannot be contained"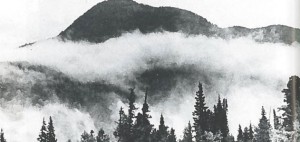 Fleeing religious persecution, a Russian family retreats to the mountains and lives 40 years without any modern conveniences or contact with other humans.
A great After Action Report on the most recent knife class that I taught.  Thanks Wayne!