Knowledge to make your life better. If you have some free time, check out some of these links this weekend.

High quality advice on managing unknown contacts (or creepers, as the article calls them). My standard line in situations like those described is "I'm sorry. I can't help you."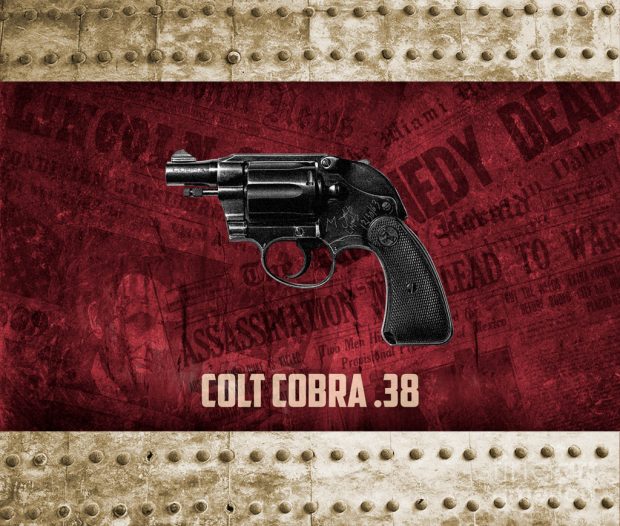 Interesting information for you gun nuts who are also history buffs.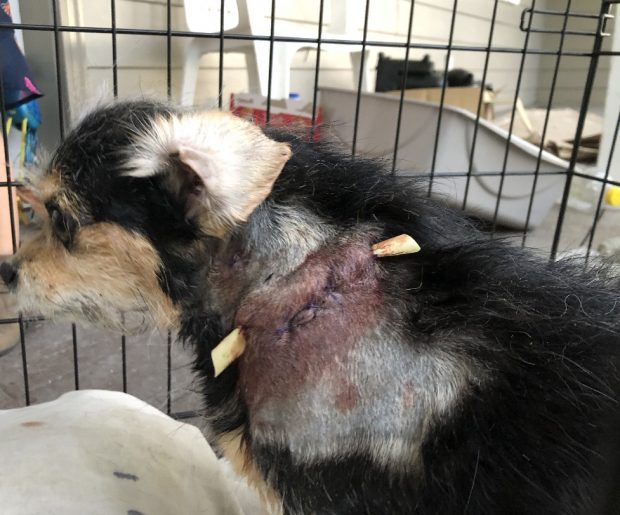 Some advice about what items to include in a pet first aid kit. You may also find Controlling Severe Bleeding in Dogs to be a useful reference.
A simple tip to help you re-install your AR-15 firing pin retaining pin.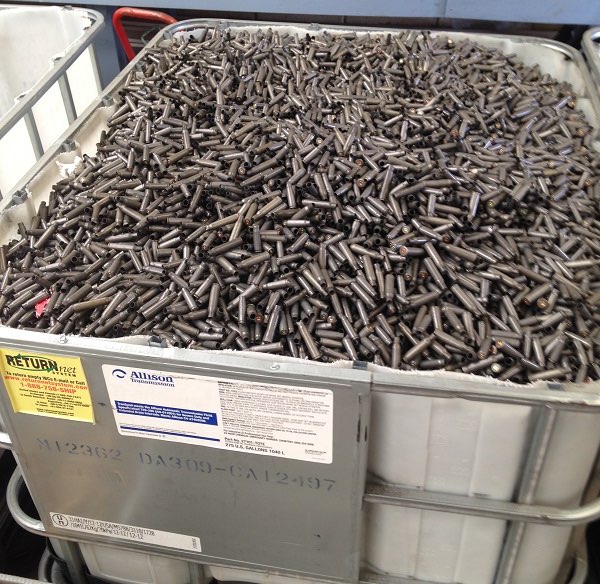 Some great first hand information about the relative durability of the various different kind of AK rifles. The barrels definitely last longer than the average AR-15.
I'm seeing lots of ignorant commentary about police "choke holds." If you really want to understand this issue, you should talk to experts who train this technique every day and use it regularly in competition. This is a fundamentally sound video and covers many of the issues brought up in the media.
If you don't want to look like a fool when talking about "chokes," you should probably pay attention.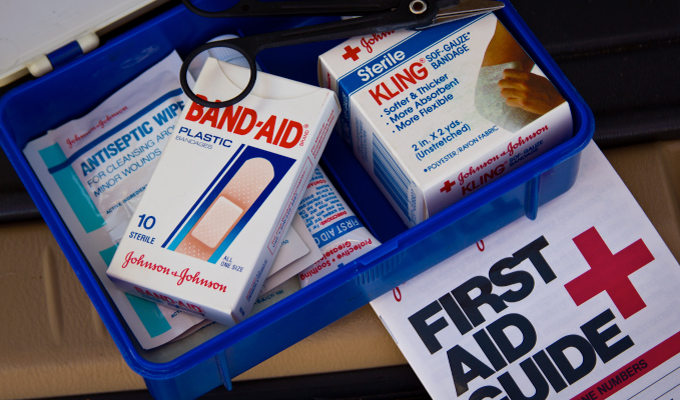 This is an excellent article on what kind of first aid supplies to carry when traveling. For most folks, this would be enough to treat the majority of injuries they might encounter. I would add a few things to make it more complete: a CAT Tourniquet for severe bleeding. some duct tape (because surgical tape doesn't stick well to wet skin), a broad spectrum antibiotic (usually Cipro, Levaquin, or Augmentin but you may consider Azithromycin if traveling in SE Asia) and a prescription anti-nausea medication like Zofran.

This is solid advice for any of you planning on attending a shooting class in the future.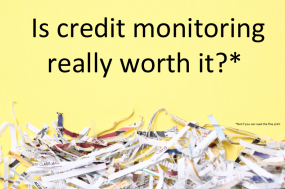 You would be amazed at the numbers of identity theft cases I see as a cop. My small department averages several each week. This is the best way I've found to prevent identity theft (or prevent further damage from being done after an ID theft). I give this exact advice to all the ID theft victims I encounter at work. I also keep the freeze on my own credit account.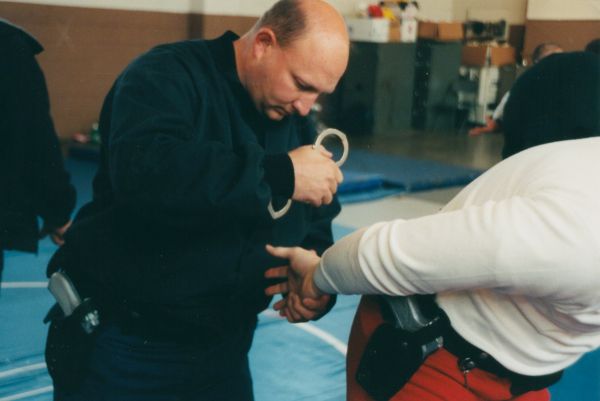 These seem like very reasonable and useful suggestions for police reform.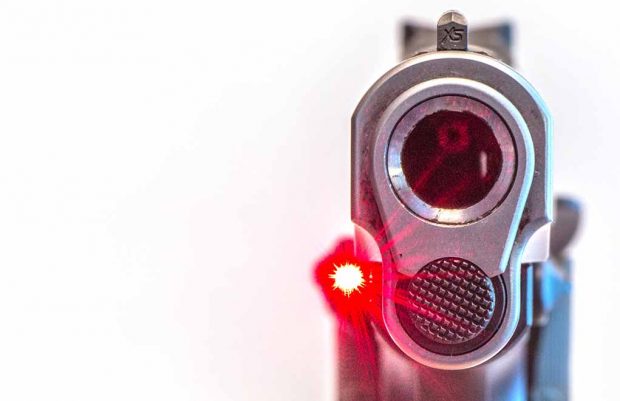 Some reasons you might consider a laser sight for your carry pistol.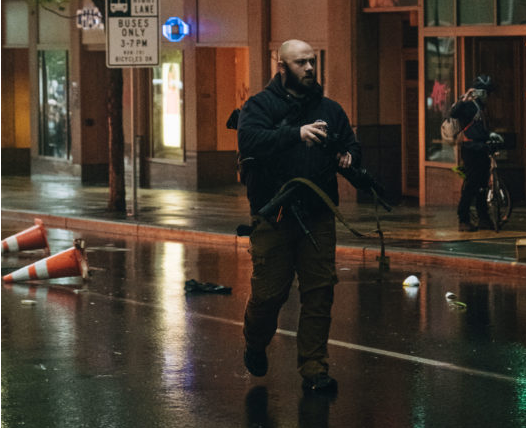 A very interesting interview with a security guard who disarmed two looters of their stolen police rifles and then returned those rifles to the police.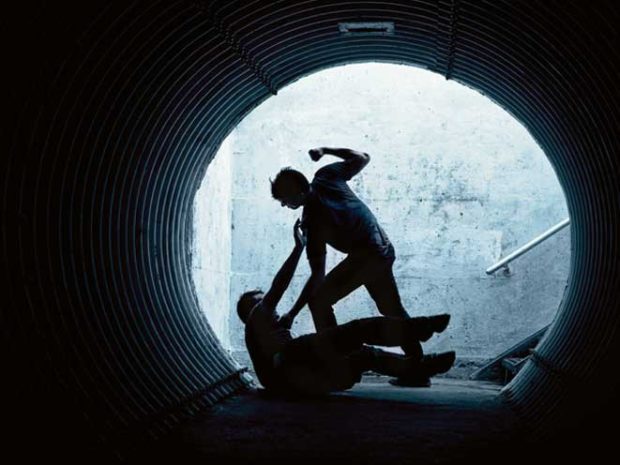 Massad Ayoob discusses some of the inherent problems with "eyewitness" testimony. I worked a homicide last year where four separate eye witnesses each incorrectly identified the same person in a photo line up as the killer. They all picked the wrong person.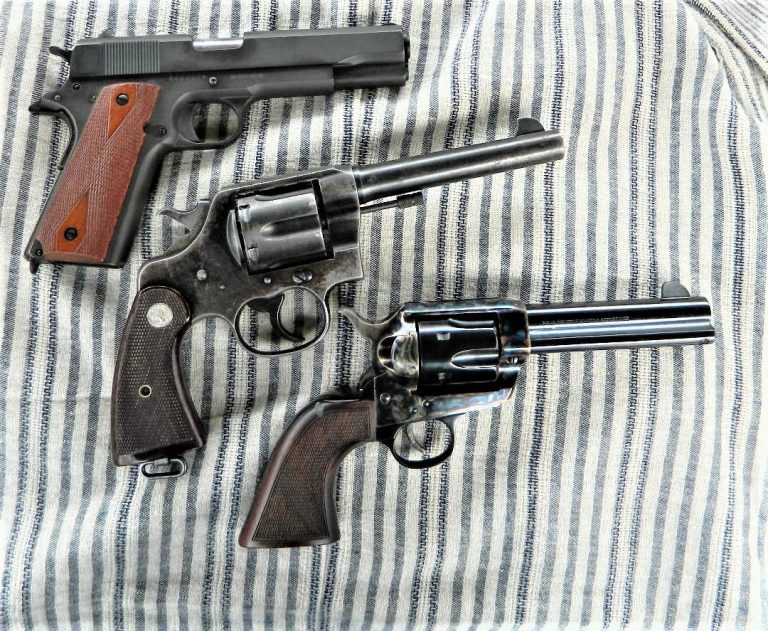 A good historical lesson about how the "preferred" weapon of the gunfighter has changed over the years. If you want another history lesson, check out Is Awareness Mightier than the Gun? It looks at how some of the most highly skilled gunfighters in the 19th century met their demise.
Caleb provides a solution for you cross eye dominant shooters.
Every few months I get a question about "cut shells" from my readers. By making a cut around the circumference of a birdshot shell, you can turn it into an improvised slug. This article describes the process. I've done it. My results were less effective than the author's. Some of them worked. Some of them didn't. It wasn't reliable enough to depend on in an emergency. And the biggest problem is that they won't feed in a pump or autoloader. Who carries a single shot or double barrel shotgun in a tactical or survival situation?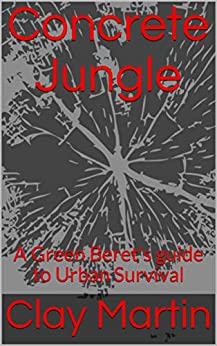 What I'm reading…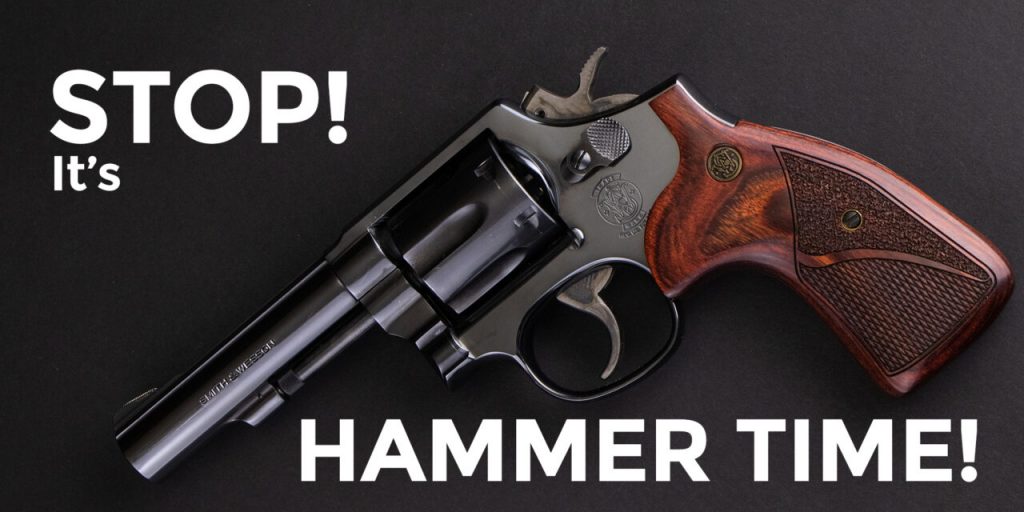 Not all guns are striker fired.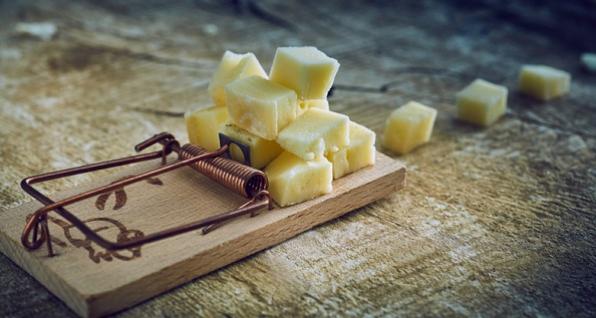 Ask yourself the questions contained within the article. If you can't answer "yes" to all of them, you have some work to do.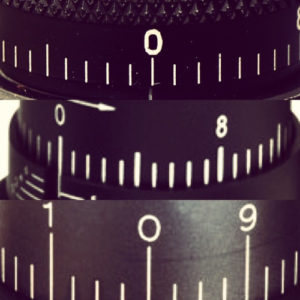 A handy cheat sheet from Kyle Defoor that will be very useful for you precision rifle instructors. When your student shows up and doesn't understand the adjustments on his scope, you'll be able to tell with one look exactly what type of scope adjustments he needs.
You would be amazed at how many incidents like this happen every day. You should have a plan to handle these road rage scenarios.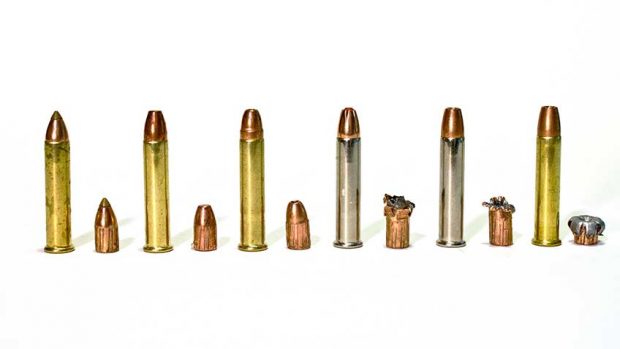 Richard Mann updates an older article with new ballistic gelatin testing of .22 Magnum ammunition for short barreled revolvers.

An interesting study for those of you who are interested in grappling or unarmed combatives.
"Sportive chokes are neck compression techniques applied with the goal of ending a fight by causing loss of consciousness (LOC) or voluntary submission prior to LOC. Time to LOC has been established in compliant volunteers but not in trained resisting opponents. The objective of this study was to determine the time to LOC following full establishment of chokes in trained resisting opponents. A secondary objective was to describe timing to LOC in separate choke categories. An internally validated panel of 17 sportive choking experts evaluated 89 choke sequences; 81 were included as chokes to LOC. Overall, chokes in our sample had a mean time from the establishment of a choke to LOC of 9.0 s [95% CI = 8.3, 9.9]. The choking categories of neck-only chokes and arm-in chokes were virtually identical to one another: neck-only M = 8.9 s [95% CI = 8.0–10.2]; arm-in M = 9.0 s [8.1–10.3]"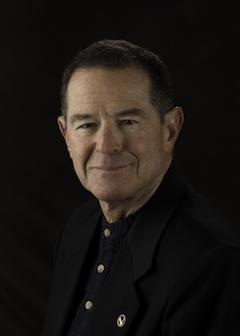 Lots of people are getting hit in the head with both fists and impact weapons during all the recent rioting across the country. Read this article to understand exactly how dangerous it is to suffer a head injury.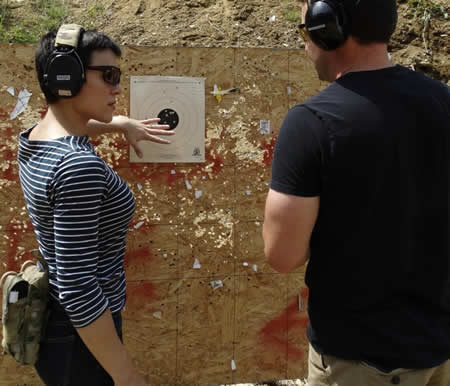 Tatiana Whitlock describes some of the differences in male/female learning styles. It will be a useful article for any of you who teach the opposite sex. For more information on the topic, I highly recommend listening to Lou Ann Hamblin's most recent interview on Civilian Carry Radio.
Tatiana also recently published a valuable article about appendix carry for women.
Craig Douglas provides some excellent advice about dealing with an armed attacker at extremely close range. You should watch Part Two as well.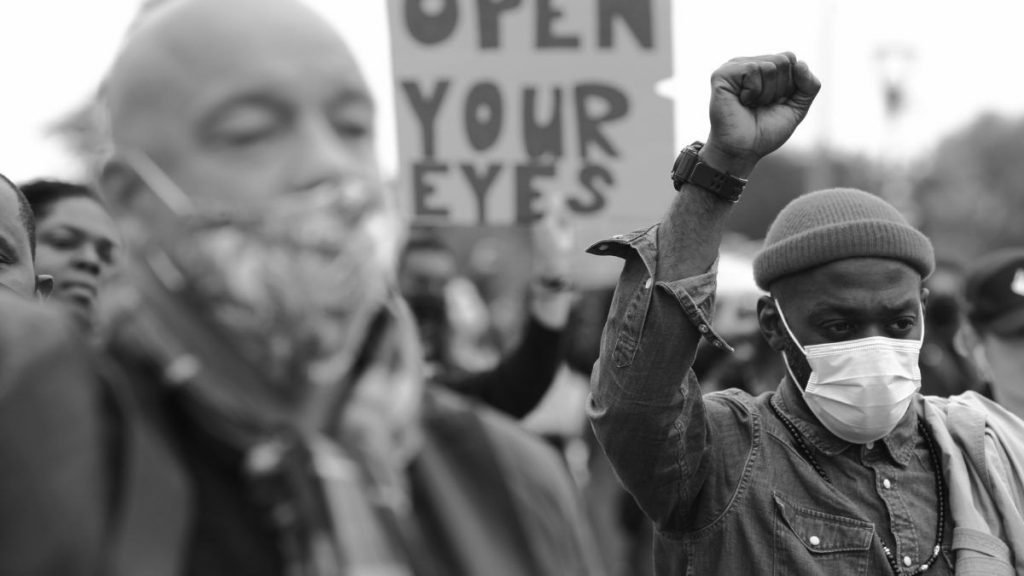 The author quotes some Ellifritz guy in this article. Of course the quote is used slightly out of context. It's all good. I can't complain too much when I'm getting free publicity from Reason Magazine.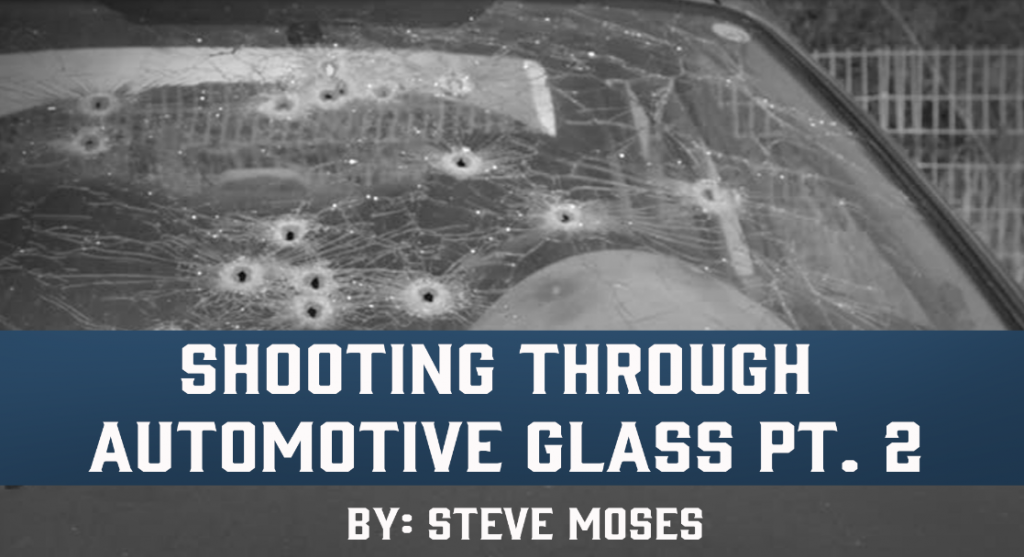 Steve Moses summarizes some of the issues involved in shooting from behind the wheel of a vehicle.

Some very useful references to better educate yourself about uprisings and insurgencies.
Some of the above links (from Amazon.com) are affiliate links. As an Amazon associate I earn a small percentage of the sale price from qualifying purchases.
If you would like to further support my work, head over to my Patreon page.