Knowledge to make your life better.  If you have some free time, check out some of these links this weekend.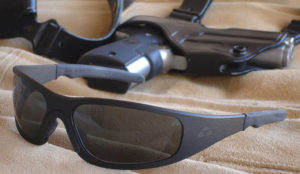 Some of the science behind eye protection.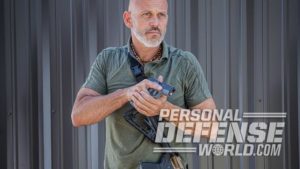 I agree with Rob here.  Having taught women's self defense classes to more than 2000 students over the years, I have found that students will fight much harder for others than they will for themselves.  Finding each student's primary motivation is an important role for the instructor.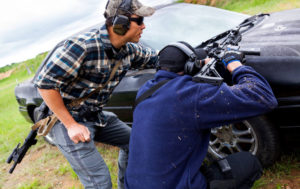 This is a huge issue in modern law enforcement agencies:
"My successes as a soldier weren't because I possessed natural talent or superior skills. It was because I had direct supervisors that understood how to create a learning environment in which I wasn't afraid to fail. This allowed me to grow as a non-commissioned officer because I understood the difference between punishment and professional critique. Organizations that fail to separate the two will create a zero sum environment in which troopers are afraid to do anything wrong. Consequently, this handicaps otherwise competent individuals from returning fire at enemy ambush lines, or running towards the sound of gunfire to save innocent lives."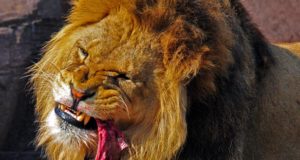 If you want to read another excellent article on police leadership, check this one out as well.
I can't tell you how many times I've seen this same scenario play out in police departments all across the country. A lot of inept bosses take umbrage at the fact that one of their "subordinates" knows more about a particular topic than the boss does. Rather than improving their own knowledge or encouraging the officer to pursue his passions, the bosses will commonly try to exert their dominance by screwing with the best employees to put those smart folks in their proper place.
"Think of individual proficiency and capability as a resource that can pay tremendous dividends—not as competition. Give your personnel opportunities for growth and exposure, and they'll reward you with loyalty and productivity. When they begin to flourish, encourage them to train others and share their expertise. Rather than feeling threatened, leaders should be proudly promoting those who excel. Doing otherwise isn't only selfish and short-sighted, it's foolish."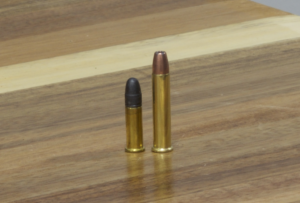 Velocity out of a short barreled .22 magnum handgun is surprisingly low.  Interestingly enough, it doesn't seem to matter much if you decrease rifle-length barrels from 22″ to 16.5″.
For more ballistic myth busting, check out this article on buckshot patterning.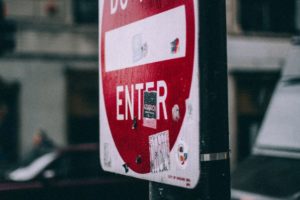 I say "no" way more often than I say "yes." This seems like a good rule to adopt. In order to say "yes" you must have two of the following three criteria:
– KNOWLEDGE: Will I learn something?
– FUN: Is it fun?
– MONEY: Is it financially worthwhile?
If not? The answer is an automatic "no."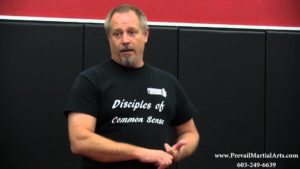 This is an especially important post for my male readers. Learn about the "Monkey Dance" and how to diffuse it. Most of you guys are more likely to get into "Monkey Dance" situations than any other form of violence. Learn how to disengage.

Sports drinks are just as good as oral rehydration salts in treating heat-related dehydration.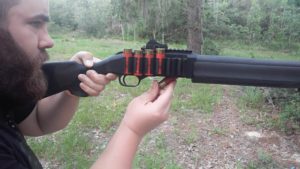 Every shotgun class I've taken has concentrated on reloading this "low capacity" weapon proactively at every opportunity.  This concept makes sense, but in all my research, I've seldom seen shotgun gunfights where reloading has been necessary.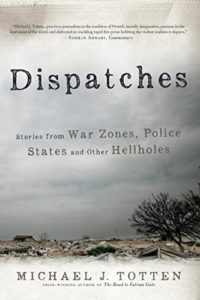 What I'm reading…
An enlightening look at what it's like to live in some of the places where I travel.

"The bottom line is the narrative of hiding or running is not good enough. Being able to defend the physical bounds of the self is a Good Thing. Why is self-defense not becoming a part of school curricula at both high school and college levels? If school administrations make self defense martial arts part of their curricula, all members of the student body would benefit, particularly female students who take these courses. "
Thanks to Kathy Jackson for finding this gem.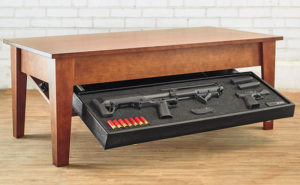 Innovative options for concealing your defensive weapons at home.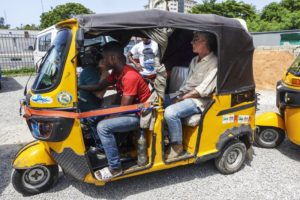 Quality travel advice from Anthony Bourdain.  I like his tactic called "Provoking Nerd Fury."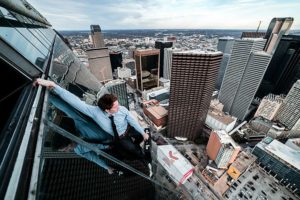 "Walking around an office with a clipboard and tie may not have the same level of sex appeal as running around the city in the dark with bolt cutters, but Dan's methods are far more intriguing. They're also a good lesson on the way the mind works and the fallacies of human nature."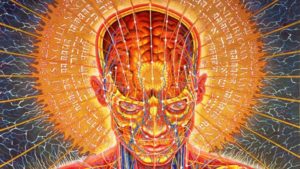 A good article about how to develop a mindset to reduce fear.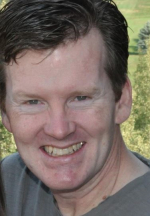 My gun owning friends should be paying attention to this trending tactic among the gun control crowd.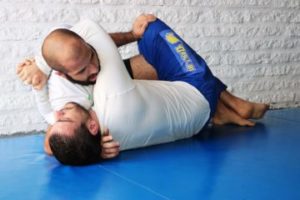 "You also need to remember that once the distance is gained, it doesn't mean the distance will remain. Against a committed attacker, it is extremely tough to stay away if you have not trained for that."

With all these package bombs going off in Texas, this might be good information for some of you to read.
The problem with these devices is that you can't tell how they are switched. They can have switches to activate from direct motion, motion detectors, temperature, time, tripwires, or could even be command detonated when the bomber sees you pick up the package.
Any approach or contact with a potential package bomb is very dangerous.
With plastic water bottles available almost anywhere on the planet, this is a good technique to learn.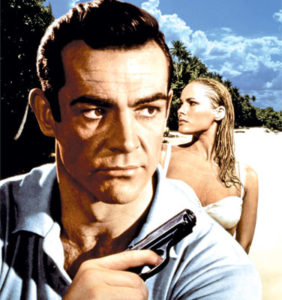 You Bond fans will like this piece.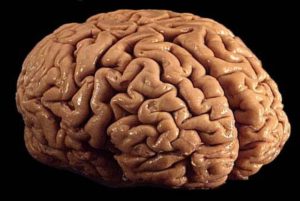 There are likely a lot of you readers who have experienced concussions in martial arts or combat sports.  This article gives you some unique approaches for healing the damage caused by a traumatic brain injury.  I just bought the book on which the article is written.  I'm eager to start reading it.
A new shooting drill from Dave Spaulding.  I'll be trying this one next week.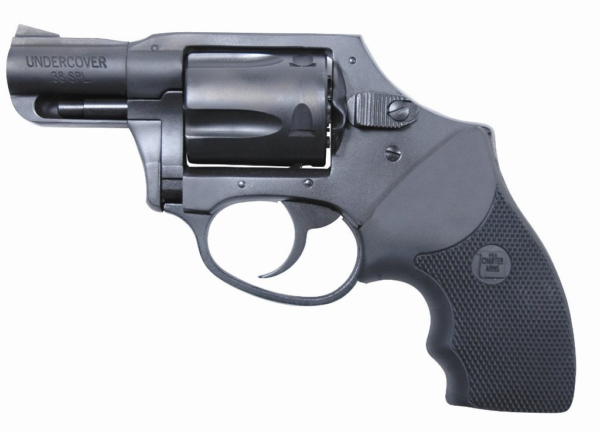 You history buffs will enjoy this article.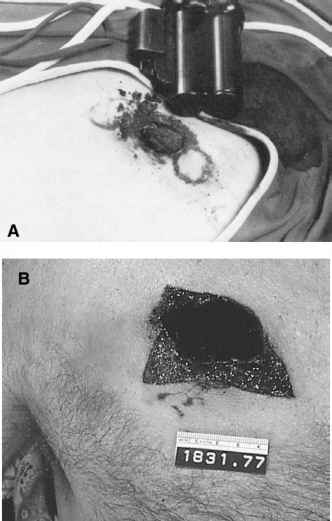 More than you ever thought you needed to know about rifle bullet wounds.  Caution for some gory photos.  Thanks to Practical Eschatology for digging up the link.  Check Practical Eschatology on a regular basis.  He curates articles and and shares them on a regular basis.  It's similar to my Weekend Knowledge Dump, but he does one almost every day!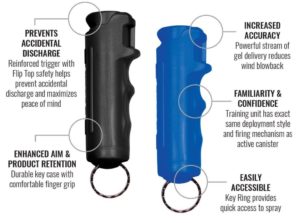 If you have a loved one who can't or won't carry a firearm, here is the next best solution.  A lot of good work can be done with some pepper spray and a quality flashlight.  As stated in the article, Sabre Red is the absolute best product on the market.  I've used it on criminals and experienced its effects first hand several dozen times.  It's potent stuff!
On the flashlight end of things, check out this article on integrating flashlight techniques with shooting a pistol.
Watching this short video will be very instructional for many of you.  Think about how you would handle this type of a scenario.  Is it ever justified to pre-emptively strike someone?  Do you carry pepper spray someplace easily accessible?  Is it legal to use it here before the guys swings the bag?  What is your verbal disengagement strategy going to sound like?  Would you ever consider just running away after the initial verbal approach?
Lots of good stuff to ponder.
Some of the above links (from Amazon.com) are affiliate links.  If you purchase these items, I get a small percentage of the sale at no extra cost to you.   I spend a lot of time writing articles on this site.  All my information is given free of charge.  When you use my affiliate links, you support the writing you enjoy without subscription fees, annoying pop-up ads, or donation requests.  Thank you for helping support my work.