Knowledge to make your life better. If you have some free time, check out some of these links this weekend.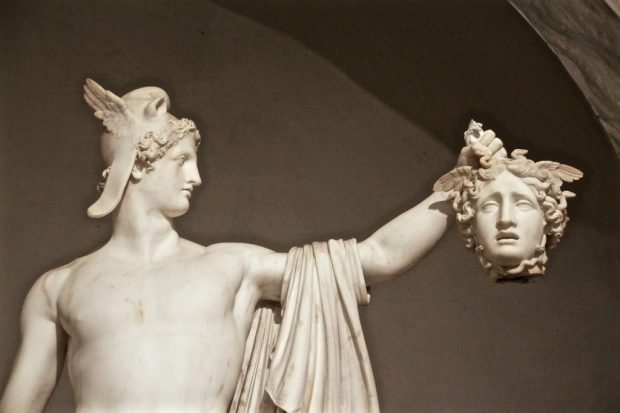 "Life isn't about risk elimination, it's about risk management. Some rewards are worth the risk, and we instinctually know that.
When as society values safety over everything else, then it inevitably turns towards "strong figures" that promise to provide that safety. This begins a downward cultural spiral of giving up righteous liberties for incrementally more safety. Freedom as a primary value is supplanted by safety."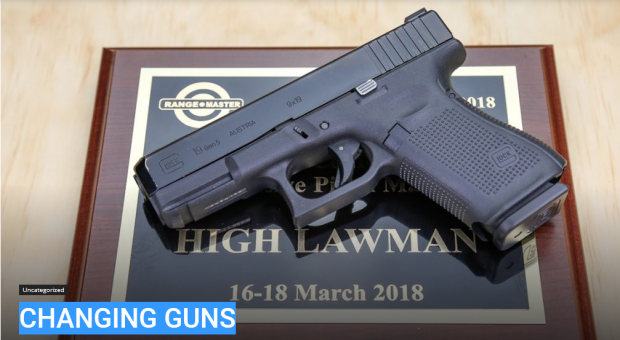 I've honestly never been the biggest fan of "Bianchi's Law." I carry different guns in different places every day. I've had to draw said guns under stress more often than most people. I never forgot where my gun was. I do religiously perform three to five simulated draws from my concealed carry location every day before I leave my house to mentally "set" my brain on where I'm carrying that day.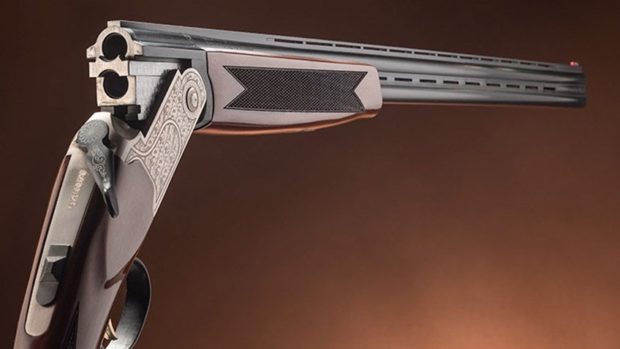 Some innovative tactical tips for anyone who uses a single shot or double barrel shotgun for home defense. Although my home defense shotgun is a Benelli semi-auto, I wouldn't feel undergunned if I had to rely on my little 20 gauge coach gun double barrel in a pinch.
Speaking of shotguns, Chris Fry discusses the optimal ammunition choices for defensive shotguns and provides some alternate targeting suggestions for those of you carrying birdshot. Read Part Two as well.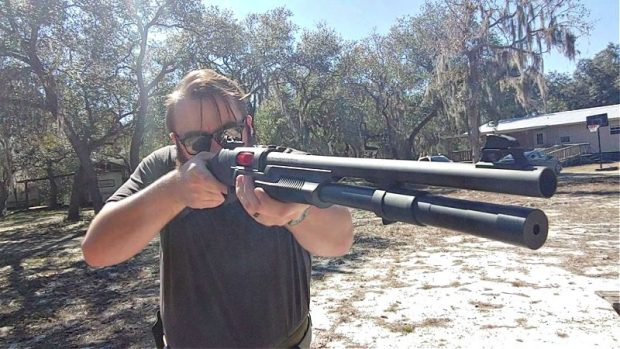 One more shotgun article. Although none of OPOTA's qualification courses even come close to "perfection," this is a quick course to test a very basic level of proficiency with a shotgun. If you want a slightly more challenging OPOTA course, try the SMG qualification with your pistol-caliber carbine. When I worked as a cop in Ohio, I made it my goal to pass every stage on full auto with a department surplus M-16 A1.
In last week's Knowledge Dump, I posted a couple articles about carrying .22 handguns for CCW. Watch this short video. Rhett makes a very logical case for using a .22 snub for personal defense.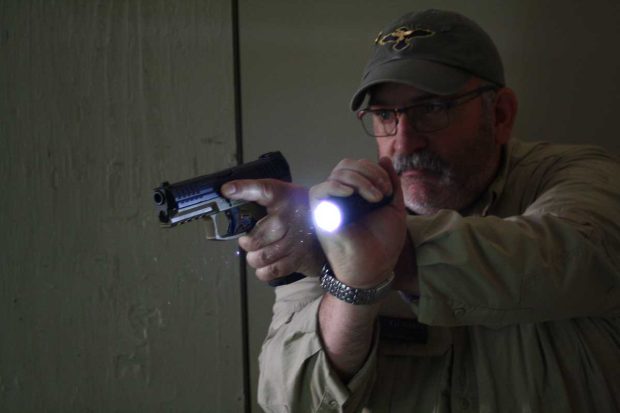 You know you should keep your finger off the trigger, but do you know why? Erick provides you with the science that makes the rule important.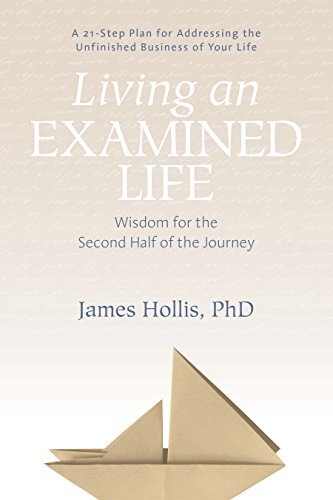 What I'm reading…
Everyone should have a system in place to ensure that a single defensive round isn't rechambered multiple times. Rechambering the round repeatedly shortens the cartridge length (creating feeding and overpressure issues) and can damage the priming compound of the cartridge. Claude's system as described in this article is the best method I've seen for keeping track of how often each round of ammo gets chambered.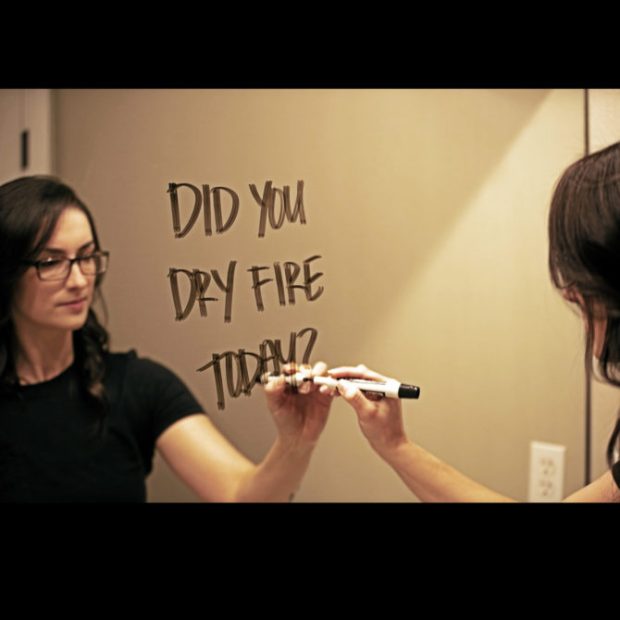 How to create better firearms training habits.

The rules regarding shooting other people don't change when in the midst of a pandemic or social unrest. Pay attention to Massad's advice here.
One more article from Mas this week. This is some of the best advice available for what to say/do after a shooting. Read Deadly Force – Understanding Your Right To Self Defense for more details.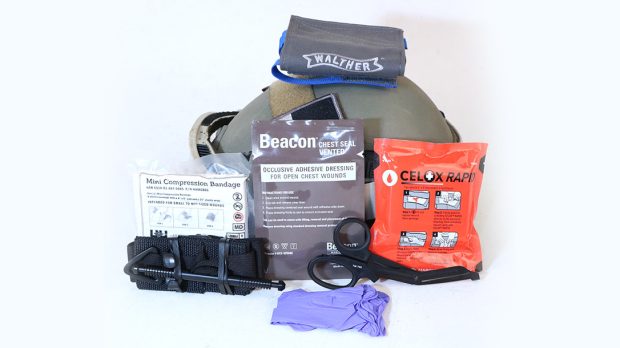 This looks like a pretty solid new option for ankle medical gear carry.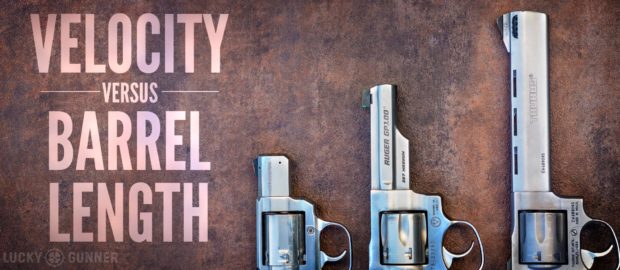 A great look at how barrel length affects velocity in .38 and .357 Magnum revolvers.
Velocity is an important criteria, but if you can't hit the target all of the velocity in the world is useless. Check out another Luck Gunner article Snub Nose Sights: Do They Matter?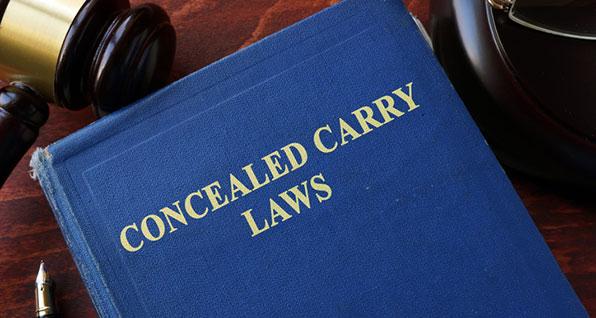 Ohio just passed a "Constitutional Carry" legal provision that goes into effect in June. Here are the details about the new legislation.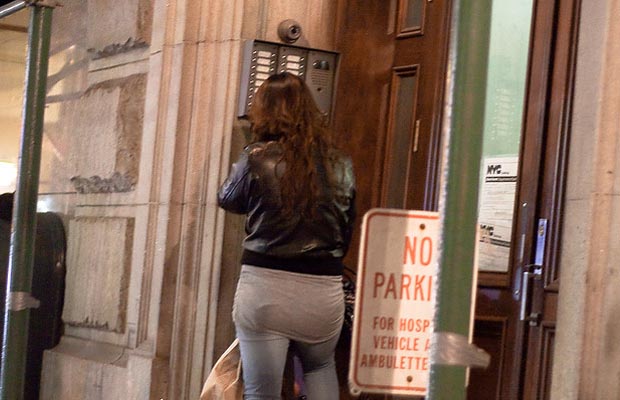 Home security tips for the apartment dwellers. I owned a house for 23 years. When I moved to Texas, I decided to rent instead of buying a new place. Apartment living has taken a bit of adjustment, but I'm happy with my decision so far.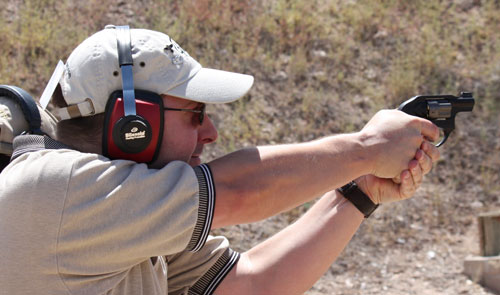 Quality advice from Larry Mudgett:
"Would you buy an airplane and teach yourself how to fly? It has been done but not often. Would you teach yourself how to Sky Dive or become a SCUBA Diver? If you wanted to become a "Concert Pianist" would you seek professional instruction or just figure it out yourself? Why on earth do people believe that they can teach themselves how to win a gunfight? I can only assume that most people know so little about defending themselves with a firearm that they cannot even imagine what there is to learn."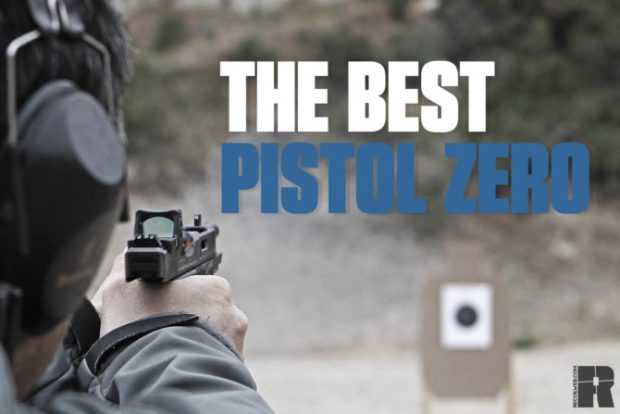 "You're responsible for every round out of your gun, so make them count. Even a rough zero within the confines of your skill level is better than none."
Professor Yamane makes a brilliant a point here. You should also watch his follow up video Can Violence Be Virtuous?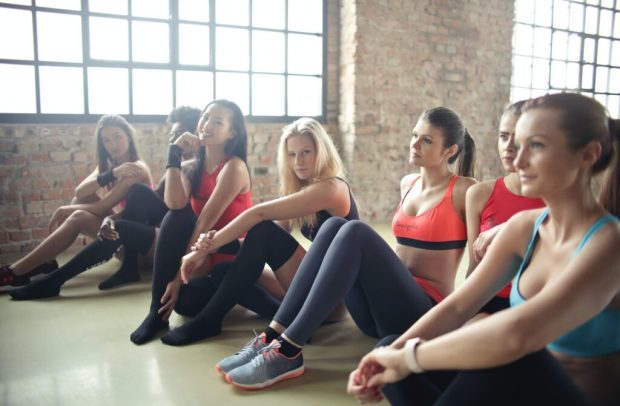 Annette shares her thoughts about women-only self defense classes. I developed and taught a women's self defense program at my police department that trained more than 3000 women in my career. I agree with Annette's perspective. It all depends on the instructor and the learning dynamics put into place. Some classes are great. Others are worse than worthless as they merely impart a false sense of security without having developed a functional skill set.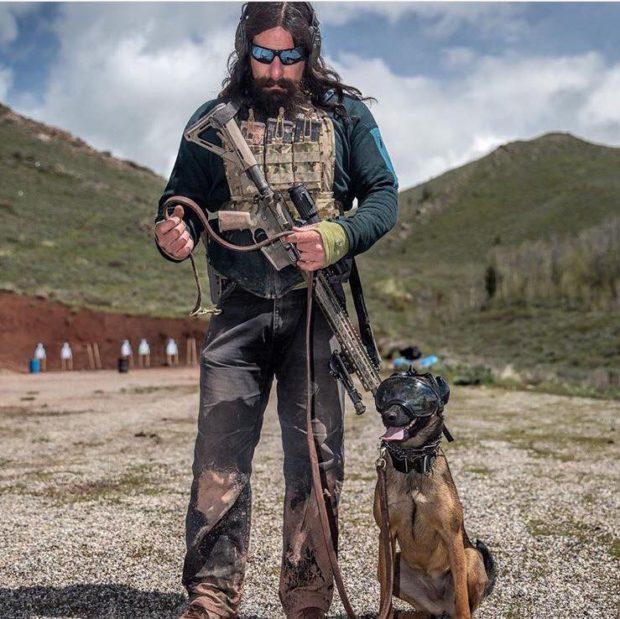 I've said it many times. If students really want to ensure their survival, they are better off buying a gym membership than taking one of my classes.
"If living longer were truly what they were after, they would proportion their energy and behavior to the risks. Almost all of us are far more likely to die of heart disease or a fatal car accident, than a knife wielding sociopath who confronts us in a dark alley.
The bottom line is this – if you don't put physical fitness at the top of your list, self-preservation probably isn't the thing that's really motivating you."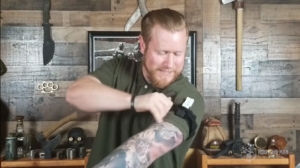 Some tourniquet mythbusting.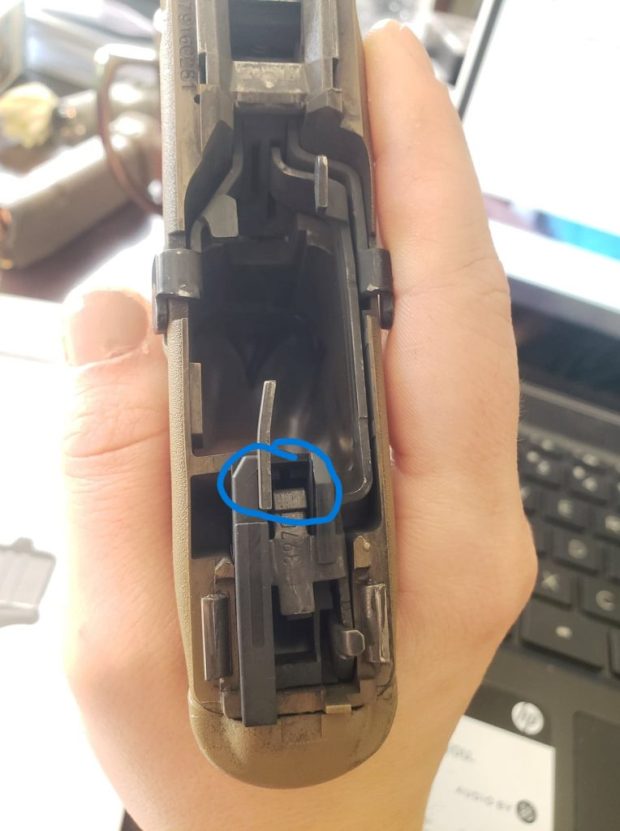 Have you detail stripped your Glock or swapped out some parts and noticed the trigger wasn't resetting properly? If so, this is the reason.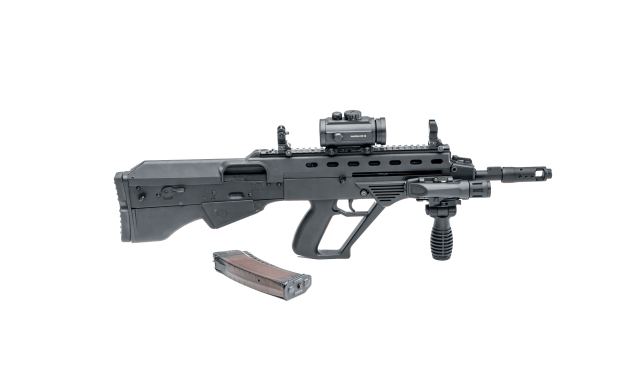 Some of the stranger weapons you may be seeing in the Ukrainian war. If the topic interests you, you should also watch The WEIRD Guns Being Used In Ukraine Right Now.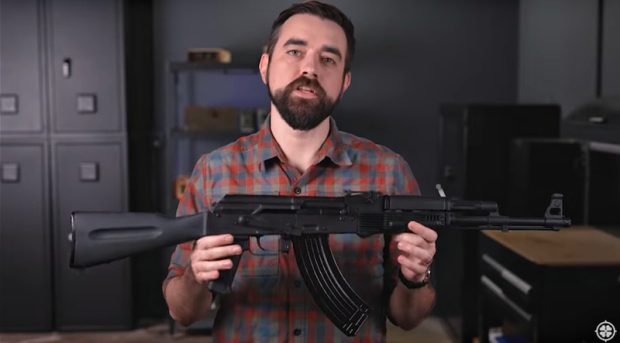 Speaking of Russian/Ukrainian weapons, it might be a good idea to familiarize yourself with the AK family of rifles.
Some of the above links (from Amazon.com and others) are affiliate links. As an Amazon associate I earn a small percentage of the sale price from qualifying purchases.
If you would like to further support my work, head over to my Patreon page.