Knowledge to make your life better. If you have some free time, check out some of these links this weekend.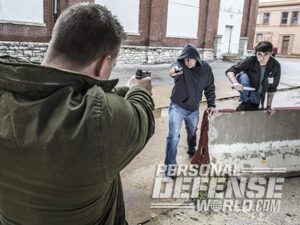 Massad Ayoob discusses some lessons learned from stress inoculation during training. I second his recommendation of the book Guns, Bullets, and Gunfights. Jim Cirillo was involved in more than a dozen police gunfights and went on to become one of the best firearms instructors on the planet.
If you like Massad Ayoob's writing, you may also like 6 Cases Where an Armed Citizen Stopped a Mass Murderer.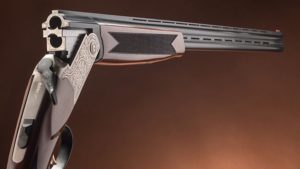 Some innovative tactical tips for anyone who uses a single shot or double barrel shotgun for home defense. Although my home defense shotgun is a Benelli semi-auto, I wouldn't feel undergunned if I had to rely on my little 20 gauge coach gun double barrel in a pinch.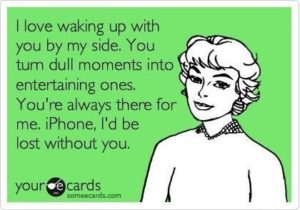 This is rather insane. The average work email is seen within six seconds of being sent. The average American spends three hours a day on their smart phone. Lunacy.
My work email doesn't go to my phone. That ensures I only check it while at work. I don't always carry my phone and when I do, it is always on silent. I've disabled all popup notifications and alerts. I check my phone when I want to check it, not whenever it beeps or vibrates.
That means those who call, text, or email usually won't get an immediate response. I'm ok with that.
Break the phone addiction and enjoy your life.
Chris Fry discusses the optimal ammunition choices for defensive shotguns and provides some alternate targeting suggestions for those of you carrying birdshot. Read Part Two as well.
Everyone should have a system in place to ensure that a single defensive round isn't rechambered multiple times. Rechambering the round repeatedly shortens the cartridge length (creating feeding and overpressure issues) and can damage the priming compound of the cartridge. Claude's system as described in this article is the best method I've seen for keeping track of how often each round of ammo gets chambered.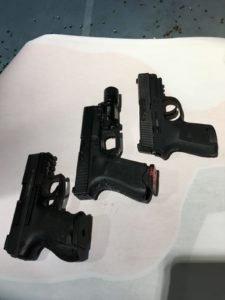 Standards like these are important during your evaluation of which handgun to carry for defensive purposes. Don't choose your weapon solely because it is "easy to carry" or "feels good in my hand."
Is your organization based on obedience or on inquiry?
I'd argue that many of the problems inherent in the policing profession come from the fact that officers are taught to obey rather than to ask questions. When no one asks questions, the agency never has the opportunity to grow and make positive changes.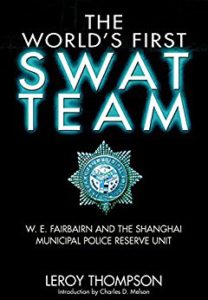 What I'm reading…
I'm fascinated by the history of developing firearms tactics and techniques. Sykes and Fairbairn played a big role in changing how fighting tactics evolved in the early part of the last century. Their unit was involved in more than 600 gunfights over the years and are worthy of study by the modern practicioner.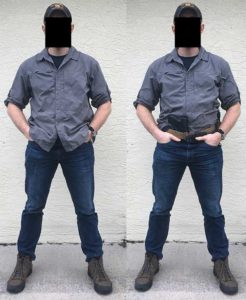 "The highest speed guys we know are almost always the least likely to present themselves that way. If you have them a studied look, you would have no idea who they worked for or what they did for a day job.
Keep things concealed.
Be covert.
Be a ghost.
Be the gray man.
Prevail."
This is some of the best advice available for what to say/do after a shooting. Read Massad's book for more details.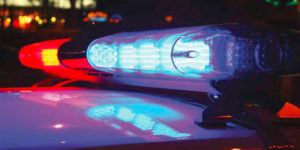 Taking a look at the areas where law enforcement has failed to prepare in the field of active killer events and providing some suggestions about mitigating those failures.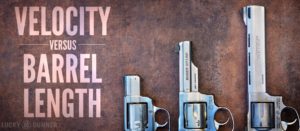 A great look at how barrel length affects velocity in .38 and .357 Magnum revolvers.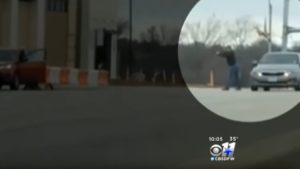 Take the time to read this narrative and analysis. A man sees a woman being beaten on the side of the road. He intervenes and holds the batterer at gun point until cops arrive. Read about all the negative consequences the man faced in a relatively simple defensive act where no shots were fired. You all should be VERY selective about how and when you should intervene in a situation like this.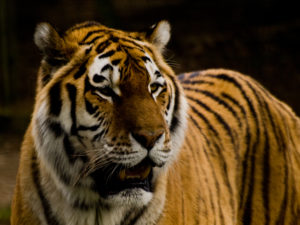 For my cop friends, have you ever thought about how you might deal with escaped dangerous animals running loose in your town? This article describes the police response when a man set 56 wild animals free before killing himself in Muskingum County, Ohio a few years ago.
Some quotes from the article that you should think about:
"The preceding night had taught the officers the great cats were tough. Ryan Williams estimated they were putting an average of 30 .223 rounds into the lions to keep them down."
"Williams later estimated at least three, if not four, .308 rounds had struck home, and nearly 40 .223 bullets before this last tiger died."
"No officers were injured, and no innocents harmed. Amazingly, hundreds of rounds had been fired, many if not most at night, with no collateral damage to property or individuals"
"ammo allotment for patrol rifles is expected to increase. When ammunition supplies ran low, a retired Sheriff's Lieutenant brought a thousand rounds of his own .223 ball to the scene, to replenish the deputies' magazines."
"In the dark for most of the ordeal and in the rain for much of it, the deputies gained much appreciation for two items of equipment. One was the red-dot sight, which in one or another brand was on almost all their patrol rifles. Another was the white-light unit affixed to each .223 rifle. Many of the animals were only spotted by the reflection of the light on their eyes in the darkness, and the extra candlepower allowed them to make certain of clear shooting backgrounds."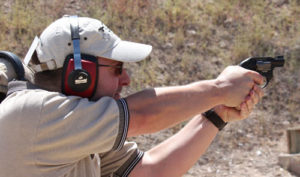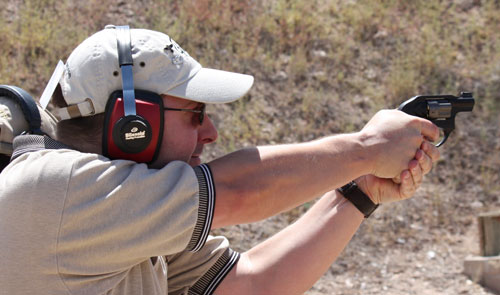 "Would you buy an airplane and teach yourself how to fly? It has been done but not often. Would you teach yourself how to Sky Dive or become a SCUBA Diver? If you wanted to become a "Concert Pianist" would you seek professional instruction or just figure it out yourself? Why on earth do people believe that they can teach themselves how to win a gunfight? I can only assume that most people know so little about defending themselves with a firearm that they cannot even imagine what there is to learn."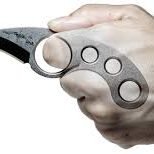 I really like the design of the La Griffe knife. I carry one as a backup blade at work and it is one of the few fixed blade knives I ever carry off duty as well. These two videos provide a brief outline of its capabilities. Video two will show some material that those of you who have taken my knife classes may recognize.

An interesting look at how sight color and shape affect shooting speed and hits with a snub nosed revolver.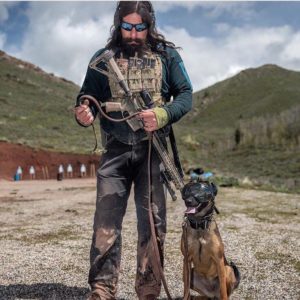 I've said it many times. If students really want to ensure their survival, they are better off buying a gym membership than taking one of my classes.
"If living longer were truly what they were after, they would proportion their energy and behavior to the risks. Almost all of us are far more likely to die of heart disease or a fatal car accident, than a knife wielding sociopath who confronts us in a dark alley.
The bottom line is this – if you don't put physical fitness at the top of your list, self-preservation probably isn't the thing that's really motivating you."
This is something few people are thinking about. It is also a subject that no law enforcement/EMS system is prepared for. Viral software on as few as 200 phones can be programmed to repeatedly dial 911 and hang up. This would paralyze a region's 911 communication system. No legitimate 911 calls will go through. Operators will be forced to answer thousands of hang up calls every hour, delaying their abilities to dispatch officers or EMS.
In the future, terrorist groups will buy hundreds of "burner phones" and deliberately infect them with this virus. They will plant them throughout an area and fire them up immediately before they conduct an attack. It will seriously hinder police and fire response, cause massive numbers of casualties, and virtually assure that the terrorists will escape without being caught.
You are on your own in a situation like this. You should be prepared to handle emergencies.without government assistance of any kind.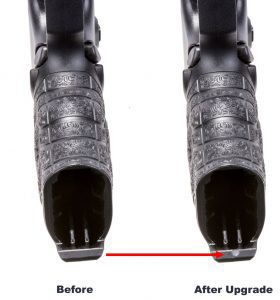 For any of you who carry a Walther CCP pistol.
PEP is live and open for registration! This is a best buy training deal. You get to spend the weekend with world class trainers (as well as Dr. Lauren Pugliese and myself) for an amazing low price. Every instructor is donating his/her time. All tuition money gathered will go to a scholarship fund for our late friend Paul Gomez' kids.
Book early!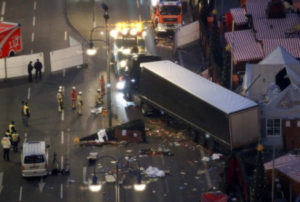 Important information from Marcus Wynne about preventing/stopping vehicle attacks like the one in London on Wednesday.
* Some of the above links (from Amazon.com) are affiliate links. If you purchase these items, I get a small percentage of the sale at no extra cost to you.