Links to some of the best tactical information on the web.  If you have some free time, check them out this weekend.
An excellent compilation of information to help you best choose a quality rifle scope.
Some rational thinking about "flakka," also known as alpha-PVP.  Once you understand Flakka, you'll also want to learn about other synthetic cannabis versions like "Spice."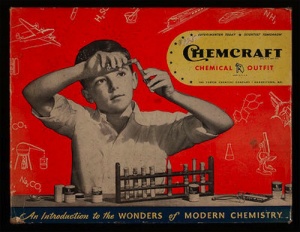 One of the most common questions I am asked in my "systems Collapse" medical class is "Where do I buy injectable lidocaine?"  It's hard to find, even overseas or in the illegal offshore internet pharmacies.  Here's how to make it yourself.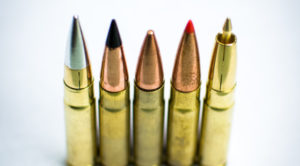 Interesting ballistic testing….various .300 Blackout loads vs. drywall.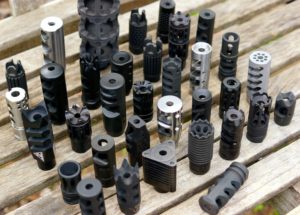 I'm not a big fan of muzzle brakes on .223 rifles, but I know some of you like them.  Here is a reasonably thorough evaluation of 35 different muzzle brakes on the market.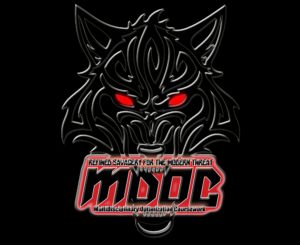 "…the truth is; guys get sidetracked looking for ways to add dirt when the majority of hands on situations could be finished with a cross. The guys that have argued with me the most about that point have at best a low blue belt level jits game and have never spent more than a minute in a legit boxing gym…, they'll spend hours on youtube looking for some obscure armbar, or guard pass, or how to twist fingers or how to throw 50 deadly heart stopping strikes in 5 seconds… Yet won't spend time learning to set down on their punches, move their head, work angles and throw combos. A right cross thrown properly might be all you need to knock the living bejesus out of the majority of people that you run into."
Paul's article Resolve to be uncomfortable until you're not is also a very good read.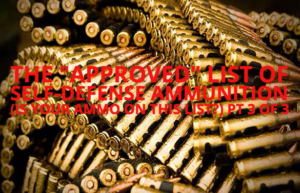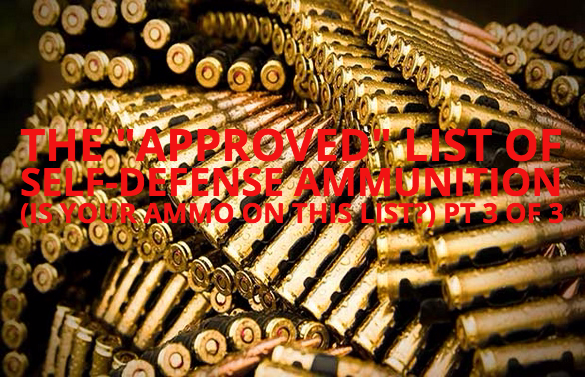 Handgun stopping power isn't really as complex as people make it seem.  The foremost researcher in the field is Dr. Gary Roberts.  He compiled a list of handgun rounds that meet his minimum criteria for defensive use (adequate expansion combined with at least 12″ of gelatin penetration across all tests).  ALL of these rounds are just fine for self protection.  Others may be good as well, but Dr. Roberts doesn't have test results for everything.  Pick any round on the list that is reliable and shoots to point of aim in your gun.  Then stop worrying about it.  My simplest advice is the same as the article author's: pick a Winchester Ranger, Speer Gold Dot, or Federal HST that performs well in your gun.  You won't go wrong with any of those loads.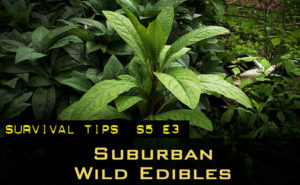 Some edible wild plants that are probably growing in your yard right now.  Learn how to use these!  You never know when that knowledge might come in handy.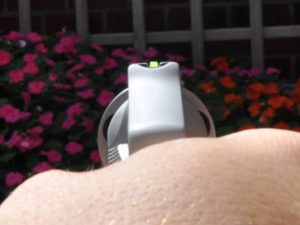 Some options for making your revolver sights pop out a little more.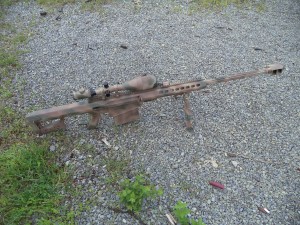 Ever wonder if a .50 BMG will penetrate an engine block?

An interesting academia study showing how burglars work and how seasoned burglars operate differently than students with no burglary experience.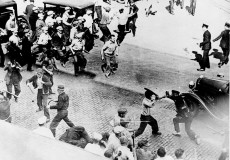 Jeff Gonzales shares his experiences surviving dangerous riots.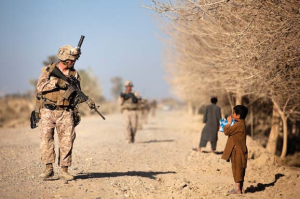 Good information about the changing military equipment trends visible in Afghanistan.
Your soft body armor will not protect you from a broadhead fired out of a crossbow.
Wim Demeere analyzes surveillance video of a street fight and provides excellent commentary about the use of less than lethal fighting techniques.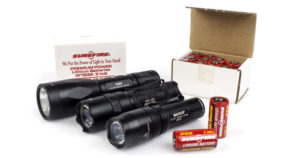 Your CR123 batteries will likely last a LONG time.  "The best estimates I have read state 123A lithium batteries should retain approximately 90% of their capacity after 10 years in storage.  Even at twelve years of age these batteries easily accomplished that and, considering most of us change batteries before they completely die, the apparent loss of capacity may be as low as 4 or 5%."

It's starting to get warm outside.  Time to review treatment protocols for heat injuries.  This PowerPoint presentation provides a thorough overview.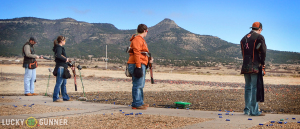 A great article for anyone looking to get into the shotgun shooting sports.

Do you understand the meaning of each of these terms?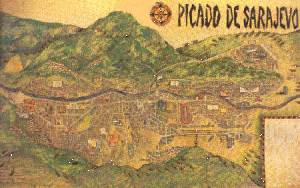 A very interesting account of the modern day societal/government collapse in the early 1990s in Sarajevo written by a survivor.
I've been fielding lots of questions in my medical classes about the RATS tourniquet.  Here is some intelligent thinking on the topic.  This Article describes why the RATS is controversial.  I don't like the scammy "TCCC Approved" marketing the company uses.  The tourniquet itself MAY be OK, it just hasn't been formally tested by groups (other than the company who makes it) like the CAT or the Soft-T.  For now, I'd advise that you stick to the JSOC approved tourniquets and leave this one in the same category of the TK-4…best used as a backup tourniquet or when size considerations dictate that you carry something other than a CAT or Soft-T.
If you would like to read more articles like this one, please sign up for my email updates.
* Some of the above links (from Amazon.com) are affiliate links.  That means that if you purchase these items, I get a small percentage of the selling price.  You pay the same amount whether you order the item through my link or any other one.  It doesn't cost you a dime.  Even though some links earn me affiliate commissions, my reputation as an instructor is worth more to me than the few pennies I'll make off of any potential sales.  For that reason, I would never link to anything that I don't personally use or endorse.  I spend a lot of time writing articles on this site.  All my information is given free of charge.  To ensure a positive viewing experience, I don't have any paid advertising on the site.  Your use of my affiliate links for purchases is an easy way for you to support the writing you enjoy without subscription fees, annoying ads, or donation requests.  Thank you for helping support my work.