Knowledge to make your life better. If you have some free time, check out some of these links this weekend.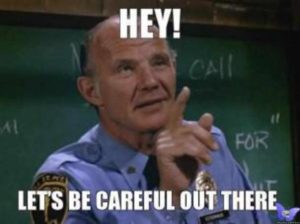 We've had four cops in this country shot from ambush last week. My cop friends need to take a look at how other agencies who have experienced this level of police violence have adapted. This is some advice from a South African cop about counter ambush protocols.
You should also check out Winning the Ambush and this Powerpoint from The Police Officers' Safety Association.
Additionally, the latest propaganda magazine from ISIS is advocating for more vehicular attacks against law enforcement and civilian targets. This article provides a short analysis of such attacks and gives some suggestions on how they might be stopped.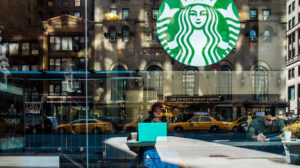 A simple exercise to increase your situational awareness.
Very interesting article about the history and development of the Karambit knife. I generally don't recommend these kind of knives for defensive purposes for the average person. It takes a lot of practice under a skilled instructor to become really good with them. With that said, I've taken a knife class from the author (Steve Tarani). He's one of the top knife instructors in the world. When he talks, I listen.

With recreational and medicinal use of cannabis becoming legal in more and more states, it's probably good to consider how the use of marijuana affects your gun rights, even where its use is not prohibited by state law. You can find even more information on the topic HERE.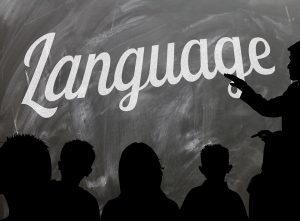 A very efficient way to learn enough of a foreign language that you can conduct very basic conversations in an incredibly short period of time. By mixing and matching these 30 words, you'll be able to say almost everything you will need to say as a traveler. Spending a couple hours learning these words will save you a lot of hassle when your plane touches down.
If you want to learn more, I generally advise that people practice with the free DuoLingo app or pick up the Pimsleur audio series for the language they are trying to learn. Both work fast and are relatively pain-free ways of learning a new language.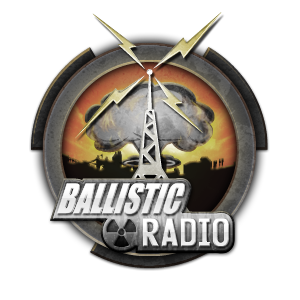 This two part Ballistic Radio podcast interview with John Hearne is an absolute "must listen" for those of you who are interested in improving your combative skill set. In both episodes, John covers the science behind performance enhancement and what you must do to fully "learn" a skill. Fascinating stuff. Don't forget to listen to Automa… what? (Part Two) as well.
More great stuff from the late Paul Gomez. Shooters should watch the video. You all need this skill set. If you don't have it, practice the techniques Paul presents during your next range training session or seek some real pistol training. This is strong hand only manipulation, you'll also need options for weak hand only work as well.
I do everything the same except for the magazine release. To ensure the mag drops (without having to strip it later like Paul does), I hit the button as I give the gun a big downward shake. The mag always falls.
One additional point of clarification…always use the REAR sight to manipulate the slide. I see shooters regularly trying it with the front sight….bad juju. You'll end up muzzling yourself.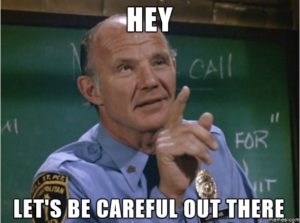 Claude talks about some important issues that often get overlooked in a defensive training program.

The science behind improving your intuitive abilities. Since we are talking about mental improvements, you should probably also read What Gratitude Does to your Brain.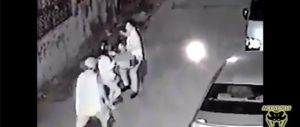 No one is coming to help you.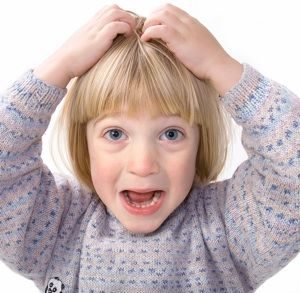 This might be useful knowledge to have in a collapse situation. Check out the People's Pharmacy podcast as well. It's a really good resource for learning about health topics, home remedies, and prescription medications.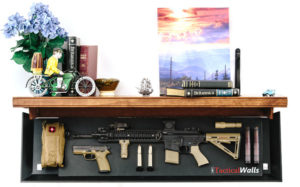 Innovative hiding spots for your guns.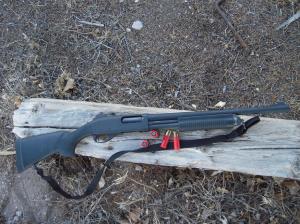 If you don't mind losing a round, this is the fastest way to do a select slug drill in a pump shotgun.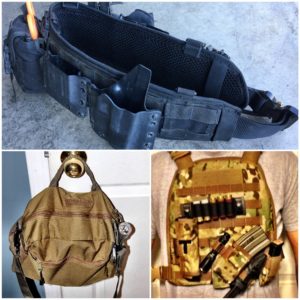 Smart ideas from Chris Fry.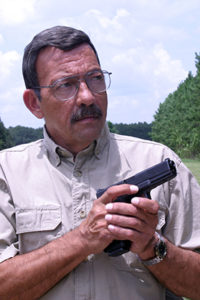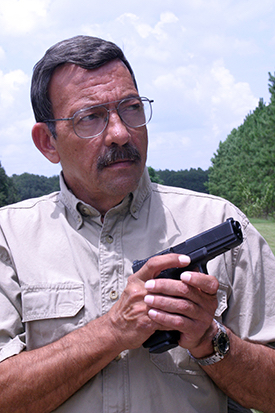 Massad Ayoob talks about some issues you should be considering if you have children at home. You should also read his article about verbal warnings.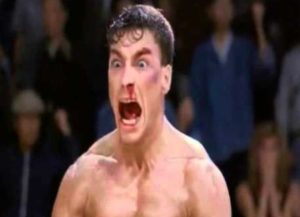 My cop friends should read this analysis. It's a no win situation when you have to deal with a mentally ill naked person running around in the street. I've responded to two calls almost identical to this one in the last month. Take note of the court's advice about "retreat" being a tactic you should consider.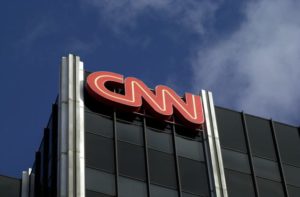 "It's time we all came to terms with our compulsion: How is anyone going to make America or themselves great again—if we're all glued to our devices and television screens? How can anyone maintain their sanity when everything you read, see, and hear is designed to make you stop whatever you're doing and consume because the world is supposedly ending?"

Advise for you shooters with small hands.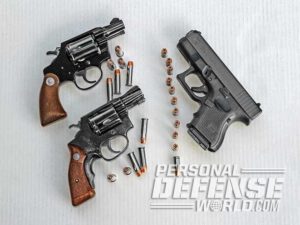 Who says the revolver is dead?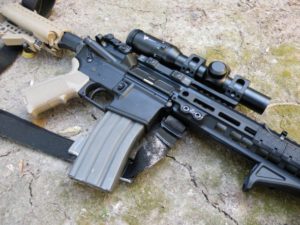 Very good information for those of you who are new to the AR-15.
* Some of the above links (from Amazon.com) are affiliate links. If you purchase these items, I get a small percentage of the sale at no extra cost to you.