Knowledge to make your life better. If you have some free time, check out some of these links this weekend.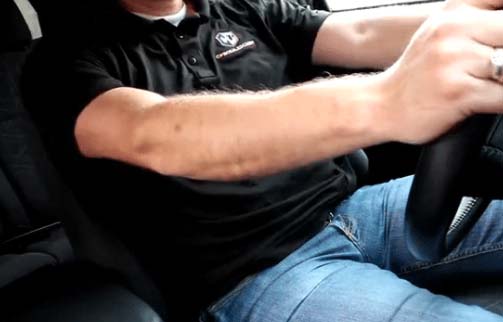 Very useful information for those of you who carry your gun while driving.
Why it's absolutely critical to do everything possible to avoid violent crime.
Lots of folks who have intervened in violent crimes recently have been either sued or criminally charged. Now police/prosecutors are considering filing charges against witnesses of this rape for NOT intervening.
The system is rigged against you. You can't win. Any path you take exposes you to civil or criminal liability. The only way to win the game is to avoid playing.
I'm way less likely to be sued or prosecuted when I'm enjoying an adult beverage in my backyard hammock than I would be riding a crowded subway train or going out for drinks at my favorite bar.
Spending time privately with the people you love seems to make more and more sense every day.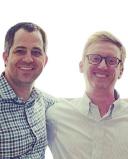 Keeping the incident in the previous article in mind. why do bystanders choose to intervene or to ignore the problem?
"According to their model, our immediate, instinctive reaction in emergencies is to freeze in a state of indecision or to run away if we can. These quick and unthinking responses can, however, be overcome if feelings of sympathy and concern for the victim, increased perhaps by a shared identity, are stronger and override them."
Thanks to Hock Hochheim for sharing this article.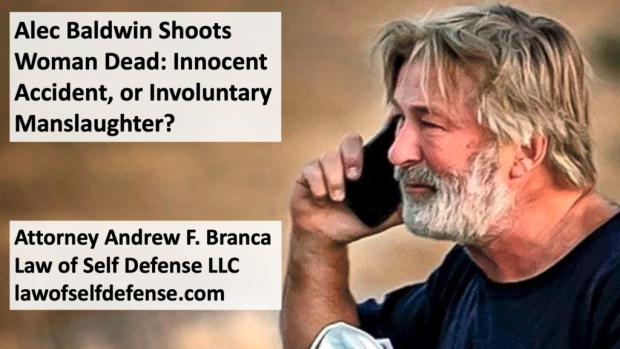 Attorney Andrew Branca's analysis of the Baldwin shooting. You may also like his article about the Arbery Trial, Amber Guyger trial, Five Elements of Self-Defense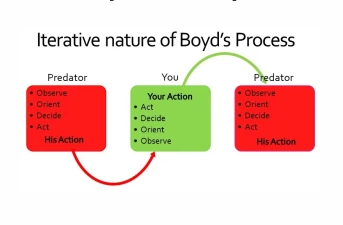 "We want the criminal to make a NO GO decision on us while we are still in his Area of Interest and before we reach his Area of Influence. The NO GO decision is the absence of a GO decision. The default for criminals is NO GO because criminals know there are plenty of two-legged cheeseburgers walking around and the next one will be along in just a minute or two."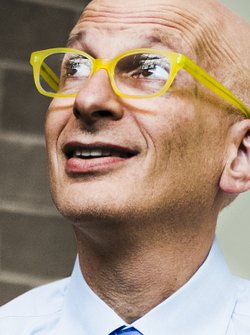 An interesting thought experiment. Have you ever considered this?
"What if the fear and malaise and anger isn't merely being reported by cable news…
What if it's being caused by cable news?
What if ubiquitous video accompanied by frightening and freaked out talking heads is actually, finally, changing our culture?"
I got rid of my television almost 10 years ago. No cable news for me. I don't visit the big news sites on the internet either. Somehow, I've been able to survive. In fact, I've done far better. I don't get worked up about all the stupid shit the news reports like I used to. 99% of the "stories" on the large news sites are essentially irrelevant to your daily existence.
You'll be much happier if you cut cable news out of your life. Give it a try. Go one month without watching a single news program on television. You won't die. You might end up a whole lot smarter and healthier.
The author of this short article is a brilliant business strategist who also writes incredibly valuable books. Check out Tribes. I think you'll enjoy it and reading it will give you something to do when you aren't watching the news.
If this topic resonates with you, you might also enjoy Why You Should Quit the News.
Ideally, both your practice and defensive ammo should hit to the same point of aim and have similar recoil characteristics.

I've spent most of my life learning how to be a "competent man."
"A competent man is good at everything – – a Jason Bourne, MacGyver, Jack Reacher, or James Bond. He can seduce a woman, talk his way into anywhere, pick a lock, and operate any firearm at a high level. The competent man is in shape, can drive fast, speak foreign languages, and survive in the woods."
This reading list will put you on the same path.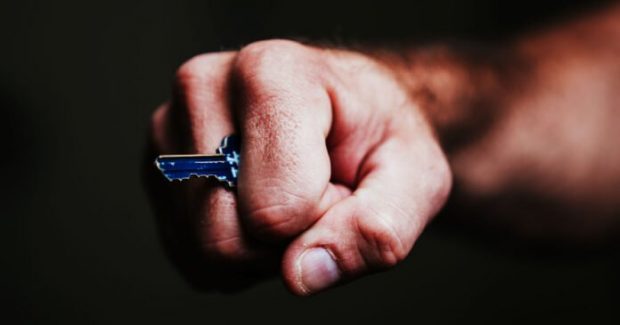 Sometimes reality is far more nuanced that what the internet understands and propagates.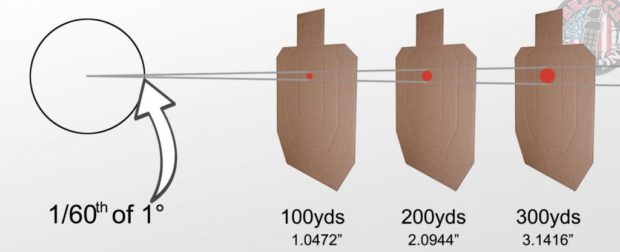 Unsure what people mean when they talk about MOA? School is in session.

A lot of high quality information about school shootings is distilled into this article.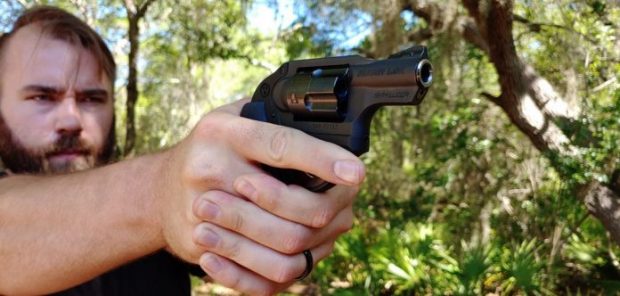 An accurate article that is likely to offend a bunch of the internet gun experts. Don't use the rounds listed for defensive purposes. Pick a Federal HST or Speer Gold Dot that is reliable and hits to your sights at common defensive ranges. Then stop worrying about bullets and improve your skill level.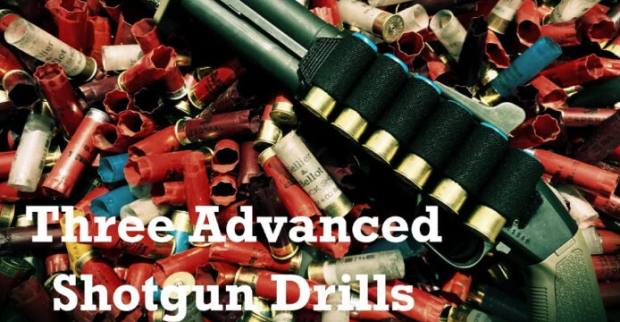 Fun shooting drills for your next scattergat practice session.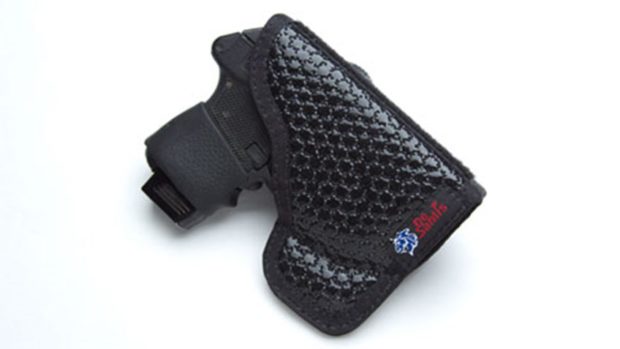 Some informative tests looking at draw speed from various "office concealment" CCW options. If you are interested in the topic, you should also watch this short video where Bob Vogel shows us how fast pocket carry can be.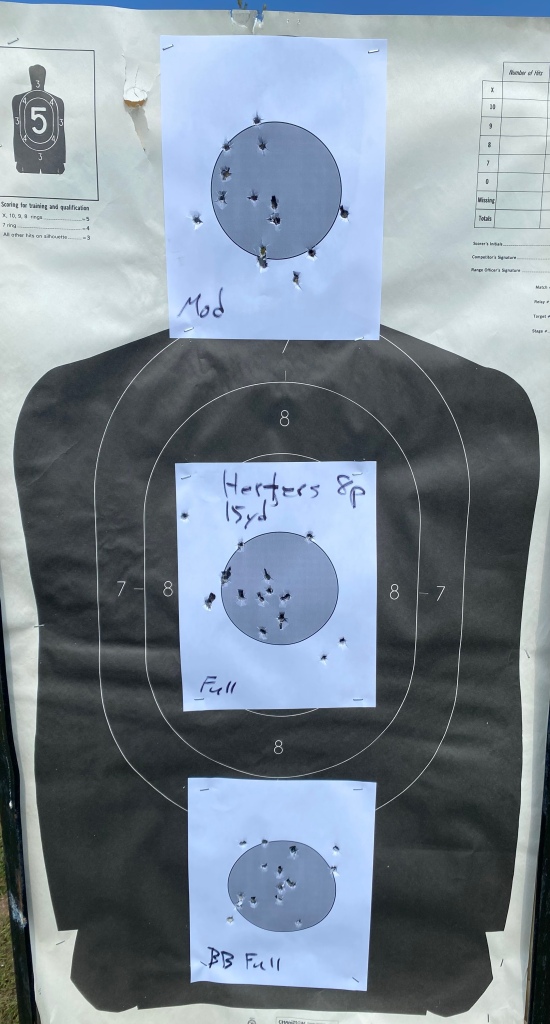 Federal Flight control and Hornady Critical Defense (also called "Black" or "TAP") pattern better than any other 00 buckshot loads on the market. Unfortunately, those rounds have been almost impossible to acquire since the pandemic began. This Herter's load might be OK if you can't find any of the good stuff.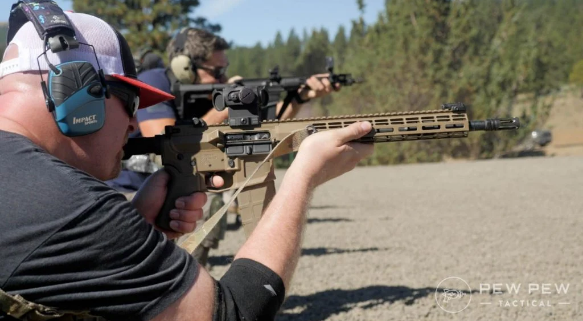 Select your gurus wisely.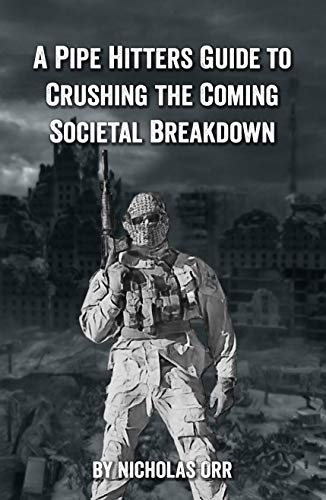 What I'm reading…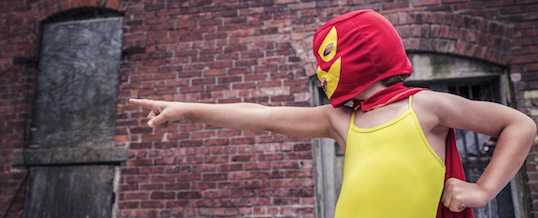 Good information for those of you who have children.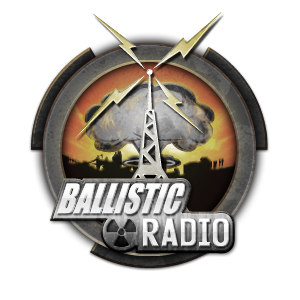 I like Chris and John's takes on this topic. For my thoughts on the issues they discussed, read Good Enough and The Sub-Second draw.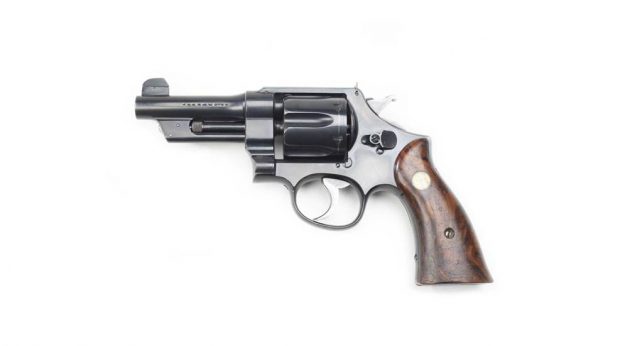 A four-inch .44 spl Smith Triple Lock is my grail gun. I'll have one someday. Until then, I'll be re-reading this article about the cool history of the triple lock.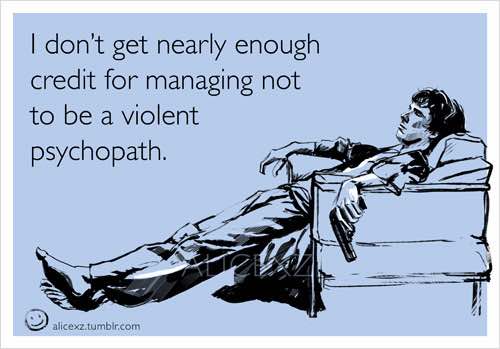 Some important science concerning the management of the psychopaths in your life. The best book I've ever read on the topic is Without Conscience by Dr. Robert Hare. I read that book 25 years ago and still use the concepts it explains on a regular basis.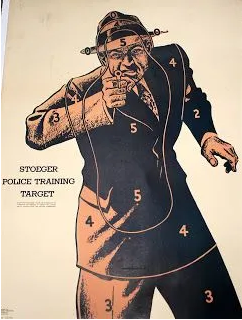 I'm fascinated by all aspects of firearms history. In this article, Karl gives us a look at one of the earliest police silhouette training targets and how those targets changed over time.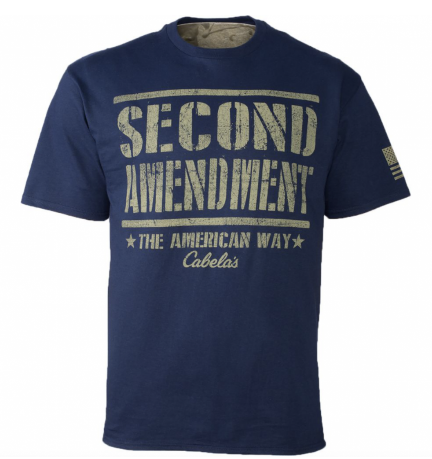 Agreed. Please stop using these things in public.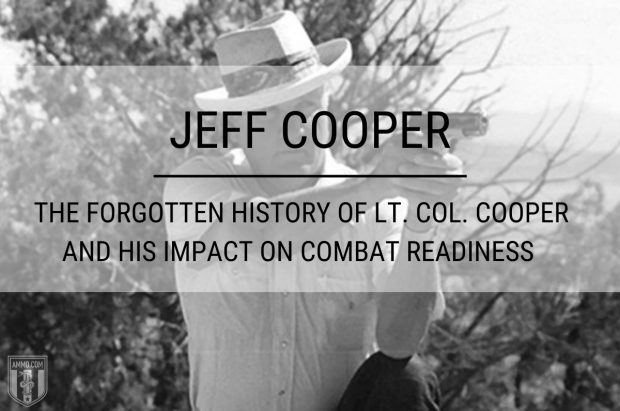 Some history behind the man who brought formal firearms training to the civilian world.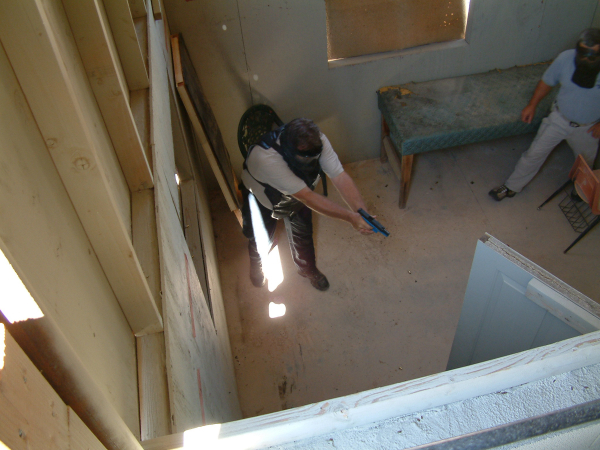 Some of the perceptual distortions you might experience in combat and how those distortions can affect your statement to police.
Some of the above links (from Amazon.com and others) are affiliate links. As an Amazon associate I earn a small percentage of the sale price from qualifying purchases.
If you would like to further support my work, head over to my Patreon page.