Knowledge to make your life better. If you have some free time, check out some of these links this weekend.
The folks at Loose Rounds got a hold of the latest Gen 5 Glock factory manual. Download it at the link above (opens to PDF). You'll also want to check out their look at the internals of the stripped Gen 5 guns.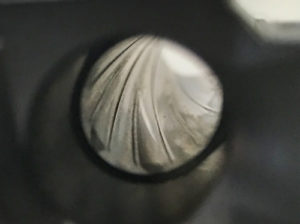 Speaking of Glock pistols, you should probably also know that the new Gen 5 guns have barrels that will leave identifying marks (like most other pistols on the market) on many of the projectiles leaving the gun. Previous generations of Glock pistols have made it difficult to distinguish between rounds fired out of individual pistols.

Some top notch trainers you should be seeking out. I've taken training classes from about 75% of the folks on this list and will be taking classes from many of the others in the future.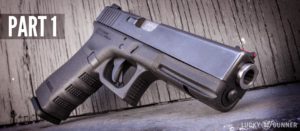 A good reference for beginning pistol shooters. Check out Part Two as well.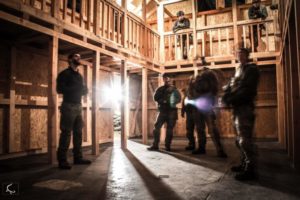 "… the teacher will provide the student not only the appropriate solution to a given problem, but he will bring the student to a position of which he is able to understand the subject itself and to manipulate it deliberately to his own context or needed form of solution."
"Taking responsibility for your own protection doesn't end with walking out of the gun shop with your firearm. It doesn't end with taking a basic pistol class or with taking an advanced concealed carry course. It's an ongoing study and mindset of learning not only how to deal with but also how to steer clear of situations that can lead to pulling your gun. Once you do, you've committed to a series of events that, at worst, will end in someone losing his or her life and at very least being detained by police. In most cases, a lengthy court process, huge legal fees, lost wages, fear and uncertainty are part of the aftermath. That's why it's absolutely vital that you are familiar not only with your firearm's operation but with your rights and responsibilities under the law."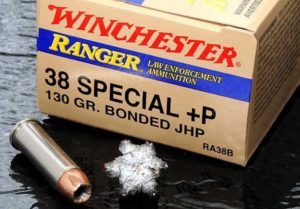 Confused about the "+P" designation on your defensive ammunition? This article explains what it means.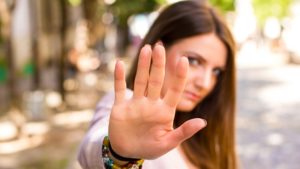 "It's okay to be firm with strangers if that's what it takes to keep yourself safe. Even if it makes you feel rude or, worse, Not Nice at the time, it's still okay. It doesn't go in your permanent record, promise."
For more information about how social scripts sometimes negatively affect our behavior, read The Violent Criminal Actor & Being Too Nice.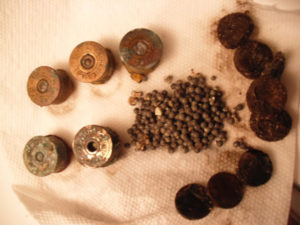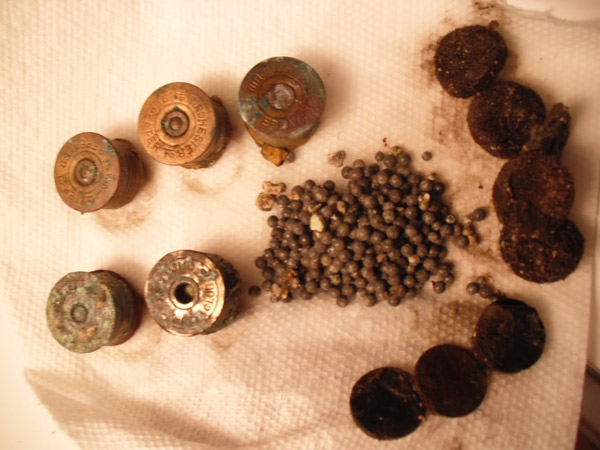 Some tips for corrosion-free ammunition storage. the author suggests ammo cans and water bottles as storage mediums. I have also had good luck with empty paint cans (available cheaply at paint stores) and five-pound protein powder plastic bottles. Both of those hold a lot more rounds than a one quart water bottle.
It seems that general knowledge about revolver shooting is becoming obsolete. Few people carry them anymore and many don't know how to fix the occasional problems that revolvers display. If you shoot a revolver enough, I guarantee this one will happen to you. Notice and fix it early. If you tighten the ejector rod the moment you notice cylinder opening getting sticky, you will save yourself the hassle of having to perform the fix the author describes.

They call this a "defensive" round. It's definitely not the best round for defense against humans. It may be great for bear country, though.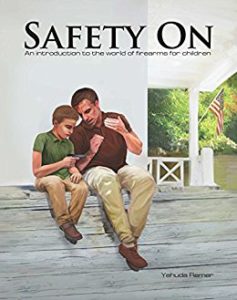 What I'm reading…
Here is a slightly different book recommendation for you this week. This is one of the few gun safety books I've seen written expressly for young children. It is both simple and informative. It reminds me of the kind of story book a parent might read his or her young child before bed. If you have guns in a house with young children, you have a responsibility to educate those children about firearms safety. This book is a great starting place.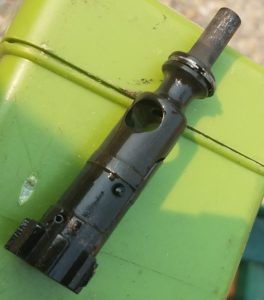 These are very common AR-15 problems that you are likely to see given enough time on the system. I see poorly installed aftermarket gas blocks regularly. My advice is not to replace the gas block if you can avoid it. Buy the factory version of whatever configuration you desire and stick with it.
I don't see the gas ring issues that often, but they occasionally pop up. Make sure the gaps aren't aligned whenever you clean your bolt. The other issue (not mentioned here) is improperly staked carrier keys. I see this more than just about any other malfunction combined.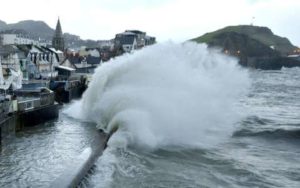 Some sound advice for both men and women in this article.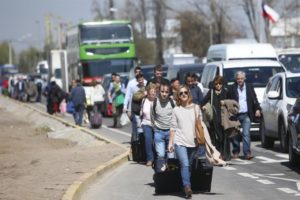 If you travel in the developing world, you'll know that taxi and transportation strikes are stunningly common. Have you prepared for one? These travelers had to walk more than two miles from the airport to a location that wasn't blockaded by striking taxi drivers in order to get to their hotels. Can you carry your bags that far? If not, you overpacked.
When I travel, I carry the Osprey Sojourn as my luggage. It has very sturdy wheels as well as a set of hidden backpack straps and a hip belt in the event I am on rough terrain where the wheels won't roll. It's not cheap, but it's bulletproof and I can hike with it if necessary.
I met Mike and Andy on my most recent trip to Peru. I've been enjoying their podcast ever since. If you like podcasts by Tim Ferris, Aubrey Marcus, or Joe Rogan, you will probably like VancouverReal as well. They have an engaging interview style and fascinating guests. Check out the podcast at the link above.
While the rate of excited delirium is decreasing (because cocaine and bath salts have largely been replaced by heroin as the drug consumer's chemical of choice) in the USA, the condition is still surprisingly common. Many cops have never heard about it. My police readers should print out this infographic and post it in a place where your coworkers might read it (wishful thinking, I know).
Prisoners regularly die after fighting cops when they are in an excited delirious state. My cop friends need to recognize excited delirium early and know how to prevent their prisoners from dying. Share this valuable content. Opens to PDF.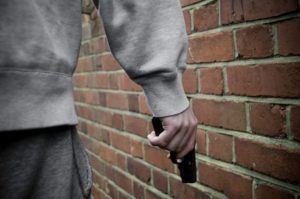 A quality analysis covering some of the psychological aspects of violence.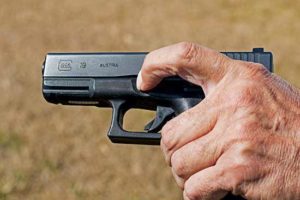 Poor trigger finger discipline is a huge problem for many shooters and contributes to most negligent discharges. Pay attention to Massad Ayoob's advice on the topic.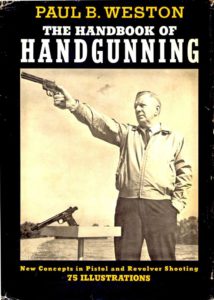 Karl Rehn reviews one of the first actual textbooks on the topic of handgun shooting. Even more interestingly, he reproduced the book's test questions in a survey format. See how good your knowledge of 1960s shooting techniques is. For what it's worth, I got 8/10 on the first test and 17/20 on the second…and I wasn't even alive when the book was published.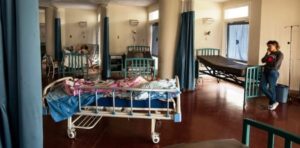 Like most of my readers, I try to prepare for any eventuality in an uncertain future. As such, I find it tremendously instructive to study countries or regions that are experiencing challenging conditions (like a total economic collapse). Venezuela is experiencing this right now. Pay attention to what is happening there. Food is difficult to get. Medicine is even more difficult to acquire. Read this article about Venezuelan residents fleeing the country to purchase the prescription drugs they need.
Do you have a stockpile of any drugs you may be taking to carry you through an economic collapse like what's happening in Venezuela? I think it would be prudent to acquire several months' extra of any medications you regularly take. If you need advice about how to safely and legally acquire extra prescription drugs, take my System Collapse medical class.
With all of the hurricanes and tropical storms hitting the USA. this might be a valuable resource for some of you affected. Also check out Guidance on Ammunition that has been submerged in water. Both open to Microsoft Word documents.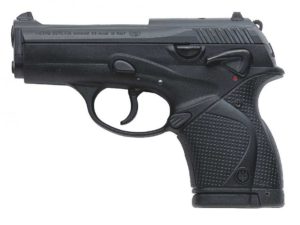 Interesting case study of how violent criminals subvert gun control laws. This particular gun was traced back to 19 separate shootings by at least four different criminals over a seven- year time period. Criminals can get their hands on guns, even in areas with strict gun control regulations. In such areas, we see the use of "pool guns" which are essentially "rentals" for specific crime jobs. The criminal borrows or "checks out" the gun he needs from a group "armorer" and then returns it when the crime has been committed. We see "pool guns" commonly used in both American street gangs and cartel "sicarios."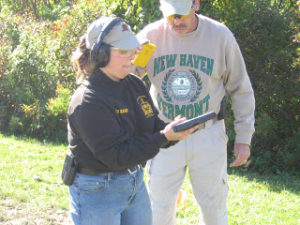 Very good advice from Mr. Spaulding…
"Don't practice the drill, practice the skills that will make the drill a success!" It's all in how you think about the process…"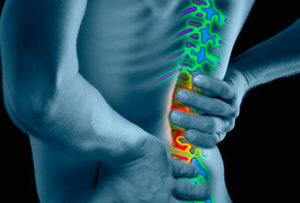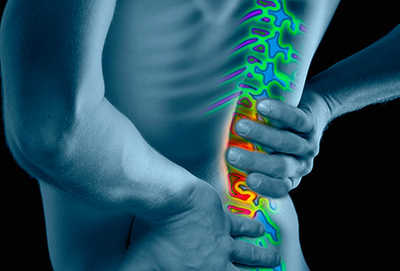 Some key points to teach you how to differentiate a common low back strain from something more serious in field conditions without complex imaging technology.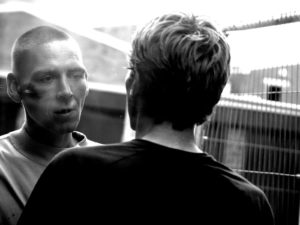 This is a fascinating concept for me. I contemplate it regularly. In real life self defense, I've seen people win or escape by using moves or strikes that "shouldn't" work. I've also seen people get knocked out after responding in a perfect textbook manner. Everything works. Nothing works. It all depends on the fight.
In almost every class I teach, I will have a student comment something like "Wow! That really works" after trying a technique just a couple of times against a compliant training partner. I obviously wouldn't teach any technique if I didn't think it would work, but just because it works in one context doesn't mean it will work in another.
For me it comes down to a question of percentages. What techniques are most likely to work in the widest variety of situations for the largest number of people? That's what I try to practice and teach.
I remember back in college when I was studying Okinawan Karate and competing in Judo. I took a Tai Chi class as an elective. The instructor was 40 years older than me and 75 lbs lighter. He completely destroyed me in our first sparring session. I knew how to fight, but still got my ass handed to me by a 120 pound senior citizen. While I would never recommend people study Tai Chi for self protection, it clearly worked for my instructor when he fought against me. Everything works sometimes. Nothing works sometimes too.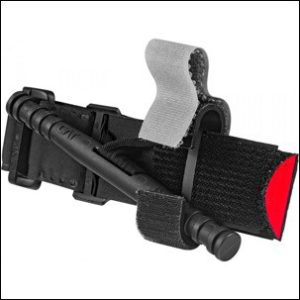 Why you shouldn't trust your life to elastic tourniquets or those that are not approved by the Committee on Tactical Combat Casualty Care. Stick to the CATs and the SOFT-Ts.

Some inside information about last week's security breach at Equifax. This article gives you some advice about what to do. I'd strongly advise that you institute the credit freeze (as long as you won't be applying for a loan in the near future) the author recommends. For an article with even more details on the breach (in a Q&A format), click here.
Quality advice here…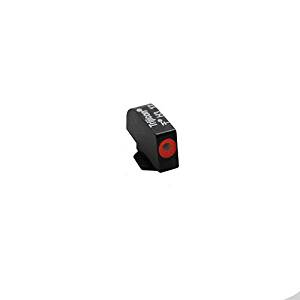 A lot of top-notch instructors recommend the Trijicon HD as the best defensive pistol sights on the market. Trijicon recently introduced at thinner front sight option for this combo, but it was only sold as a set, which made retro-fitting the sight set expensive. Now Trijicon has released the thinner front sight as a solo option for those of you who already have the XD rear sight installed on your pistol. I'll be picking up one of these to try on my carry Glock 19.
Some of the above links (from Amazon.com) are affiliate links. If you purchase these items, I get a small percentage of the sale at no extra cost to you.